Clark Knobel Hunt (born February 19, 1965) is a 58-year-old American businessman who is well recognized as the Chairman and CEO of the Kansas City Chiefs of the National Football League.
Having an inheritance is one thing, maintaining it is another. Hunt has been able to fit into his father's shoes and handle his family's inheritance as the owner of the Kansas City Chiefs. Peruse on to know more about the Chiefs owner.
Summary of Clark Knobel Hunt's Bio
Full Name: Clark Knobel Hunt
Gender: Male
Date of Birth: February 19, 1965
Clark Knobel Hunt's Age: 58 Years Old
Ethnicity: White
Nationality: American
Zodiac Sign: Pisces
Sexual Orientation: Straight
Religion: Christian
Marital Status: Married
Clark Knobel Hunt's Wife: Tavia Shackles
Children: Grace Hunt, Knoble Hunt, Ava Hunt
Parents: Larma Hunt(father), Norma Hunt(mother)
Siblings: Dan Hunt, Sharron Hunt, Lamar Hunt Jr
Clark Knobel Hunt's Height in Inches: 5 feet 11 inches
Height in Centimeters: 180cm
Clark Knobel Hunt's Weight: 60kg
Clark Knobel Hunt's Net Worth: $2 Billion
Famous for: CEO of Kansas City Chiefs of National Football League
Clark Knobel Hunt's Instagram: @theclarkhunt
Twitter: @ClarkHuntChiefs
Facebook: Clark Knobel Hunt
Clark Knobel Hunt was Born on February 19th, 1965
Clark Knobel Hunt was born to parents Lamar Hunt and Norma Hunt on February 19, 1965. From the information gathered, his birth family was very well-to-do and influential. His grandfather H.L. Hunt was a well-known oil tycoon in his prime.
Hunt is of white ethnicity and is an American by nationality. His zodiac sign is Pisces.
Hunt is not the only child of his parents as he has a sister and two brothers who he grew up alongside. The siblings co-inherited ownership of the Kansas Chiefs after the death of their father.
The business tycoon is well educated, which does not come as a surprise since he comes from a wealthy home and was well provided for. After his primary education, Hunt attended his high school in Texas at ST Mark's School. Going further, he enrolled at Southern Methodist University in 1987 where he graduated with a first-class degree in Business Administration majoring in Finance.
He gave his interest in sports and football in particular an expression during his time in school. While studying at the university, he was captain of SMU's nationally-ranked soccer team and a two-time Academic All-American. He also won "the Provost Award for Outstanding Scholar" twice and which is the university's highest academic honor.
Clark Knobel Hunt's Career Began as an Analyst at Goldman Sachs
Hunt first began his business career as an analyst working with Goldman Sachs after which he returned to work with his father who is the founder of the Kansas Chiefs. After his father's death in 2006, Hunt, his mother, and his siblings inherited ownership of the Chiefs with Hunt being the public face representing them all. He also served as head of the franchise representing the Chiefs at all owner's meetings.
In his father's time, Hunt helped him oversee the Kansas City Wizards until the team was sold in 2006. He was also one of the major brains behind the establishment of Major League Soccer and has remained a member of the League's board of governors. Hence the transition to becoming the face and representative of the franchise was rather seamless since he was already a big part of the club's management.
The Kansas Chiefs Under Clark Knobel Hunt 
Under Hunt's administration as CEO, the Chiefs are certainly flourishing. They have made the playoffs nine times, won the AFC West 7 consecutive times, and have gone ahead to appear in two Super Bowls of which they won one.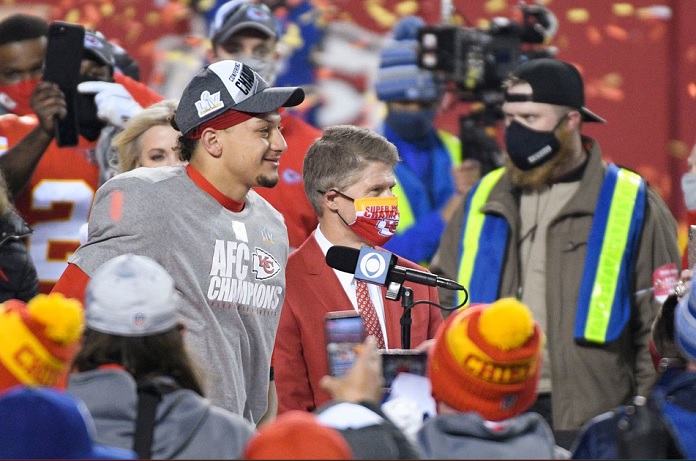 His administration has had its success stories but this came from lots of hard work with different managers such as Carl Peterson, the general manager in 2007, and Herm Edwards, the head coach. On December 15, 2007, Hunt relieved Peterson of his duties as manager, citing that it was not based on the team's loss but rather solely in the club's best interest, which was his number one priority.
Going further in 2009, Hunt hired Scott Pioli as the new general manager for the chiefs. A few weeks later, the head coach Herman Edwards was fired and Todd Haley was employed as his replacement. Todd Haley did the best he could as a manager although his first second season with the team was far better than his first. However, with Romeo Crennel replacing him, Todd Haley was also relieved of his managerial duties on December 12, 2011.
He went through a long phase of hiring and firing coaches and managers including Scott Pioli, John Dorsey who, due to cap mismanagement, was later sacked, and Breth Veach. On January 4, 2013, Kansas City Chiefs officially hired Andy Reid as the next head coach. Moving forward in 2018, the Chiefs won the divisional round and made it to the AFC Championship for the first time since the 1993 season.
He Has Received Notable Recognition For His Efforts as Kansas Chiefs' Owner
Besides the Chiefs, Hunt has worked with some other teams in the many years since he became the club owner. He also owns the MLS club FC Dallas and is the previous owner of the Columbus Crew. Under him, the Columbus Crew won their first MLS Cup championship on November 23, 2008. The group was sold to Precourt Sports Ventures under Anthony Precourt's administration in 2013.
In 2019, Hunt was named Chairman of the NFL Finance Committee which he had been a member of for seven years. The businessman serves on the Management Council's Executive Committee and the Personal Conduct Committee. Today, he is one of the leading voices among NFL owners.
What is Clark Knoble Hunt's Net Worth?
From all of the efforts discussed above, there is no doubt that the Kansas Chiefs' Owner has done very well in expanding and growing his inheritance. Clark Knoble Hunt has an estimated net worth of $2 billion from all the clubs he owns and the businesses he runs.
Even though he has his hands on a whole range of business interests, most of his worth comes from his ownership of the Kansas City Chiefs. Hunt earns a tidy sum as part owner/investor in Major League Soccer.
Clarke Knoble Hunt is Married to Tavia Shackles
Hunt is not all about work and business as he is also a husband and a father. The business tycoon is married to his longtime girlfriend, former Miss Missouri Teen USA, and Miss Kansas USA Tavia Shackles. Information on how and where they met is not available but Hunt was 25 years old when he met his wife who was 19 years old.
According to sources, when they met, Tavia worked as an intern with the Chiefs at their annual launch luncheon. She had also been involved in various beauty pageants of which she won some titles such as Miss Lee's Summit, Miss Missouri Teen USA (1990), and Miss Kansas (1993).
The duo dated for about a year before deciding to take the next step and engaged in 1991. Hunt and Tavia later got married on October 23, 1993, and have since lived happily together as husband and wife without any rumors or controversies surrounding their marriage.
His Marriage to Shackles Produced Three Children
Hunt and Tavia who have been married for over three decades now are blessed with three children – Grace Hunt, Knoble Hunt, and Ava Hunt. Their first child and daughter Gracie Hunt seems to have followed in her mother's footsteps as she won the title of Miss Teen International in 2018 and was also named Miss Kansas USA in 2021.
Their second child and son Knoble Hunt took to sports which is not surprising considering how involved his family is in the business. Their youngest Ava Hunt is into modeling but is not very receptive to the spotlight on her family.