Jessica Isabel Rowling Arantes is an entrepreneur, make-up artist, and social media influencer, but is best known for being the daughter of the renowned Harry Potter classic writer, J.K Rowling. However, at the time of Jessica's birth, her mother was not as famous as she is today. Aside from the fame which she has gotten from her mother, Jessica Isabel is also building a niche for herself.
Summary Of Jessica Isabel Rowling Arantes' Biography
Full Name: Jessica Isabel Rowling Arantes
Gender: Female
Date of Birth: July 27, 1993
Jessica Isabel Rowling Arantes' Age: 29 years old
Ethnicity: Mixed
Nationality: Portugal
Zodiac Sign: Leo
Sexual Orientation: Straight
Marital Status: Single
Jessica Isabel Rowling Arantes' Partner: Ronny Dias
Jessica Isabel Rowling Arantes' Parents: J.K. Rowling and Jorge Arantes
Siblings: 2
Famous for: Being the daughter of J.K Rowling
Jessica Isabel Rowling Arantes' Instagram: @jessicaarantes
Jessica Isabel Rowling Arantes Was Born In Portugal
Jessica Isabel Rowling Arantes was born on 27th July 1993 to the family of J.K. Rowling and Jorge Arantes. Her mother was just starting up her writing career while her father was a journalist at the time of her birth. Her relationship with her father is not available to the public.
She is of Portuguese and English descent. Details about her educational background are not also available to the public, however, considering her mother's social and financial status, Jessica must have attended the best schools.
Her Parents Divorced When She Was Only 5 Months Old
Jessica Isabel Rowling Arantes's mother moved to Portugal where she met Jorge Arantes and they got married. After Jessica was born, their marriage became too toxic for J.K. Rowling to continue to stay with her husband and on that note, she left the union.
According to Jessica's mother, her ex-husband was abusive and was a drug addict. There are even reports that he used to hit her and she had to request a restraining order. Considering all that J.K. Rowling has said about her ex-husband, he most likely was not involved in his daughter's upbringing.
Being A Single Mother Was Not Easy For Jessica Isabel's Mother
After ending her relationship with Jorge Arantes, J.K. Rowling left Portugal for Scotland to stay with her sister, bringing her daughter, Jessica along. During this period, she started writing the Harry Potter novel and faced poverty. According to her, she was as poor as any other poor person living in Britain with the only hope for her being the fact that she wasn't homeless.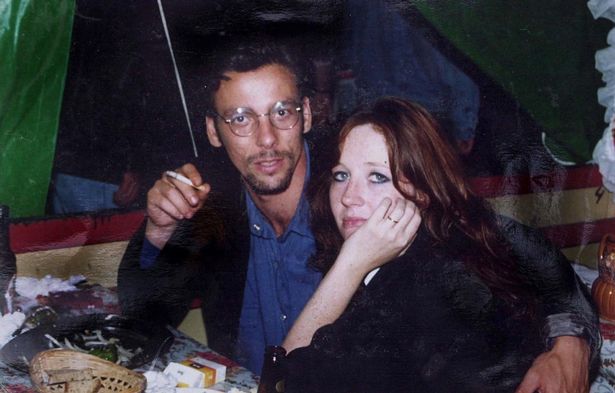 Things were so bad that she felt as though she was losing it, but she knew she had to build a life and future for herself and her daughter. Thankfully, she was able to overcome that phase of her life and has become the first billionaire author according to Forbes. Her hard work and perseverance paid off as she now has a good life for herself and her daughter, Jessica.
Jessica Isabel Rowling Has Two Half-Siblings
Although things did not work out between her parents, Jessica Isabel Rowling Arantes has a stepfather and two half-siblings. Her mother found love again with Neil Murray and got married to him in 2001 when Jessica was 8 years old.
Through her mother's marriage with Murray, Jessica has a younger half-brother brother named David, and a half-sister named Mackenzie.
She Is A Business Woman
Jessica's mother undeniably did a great job of working hard to give her daughter a good life and now, Jessica is also working hard to maintain the good life her mother gave her. She currently owns two businesses. She is the CEO of Lojas Temperare and Frenzy Resin.
Lojas Temperare sells some of the best kitchen equipment and appliances and is situated in Brazil. Her other business, Frenzy Resin sells some of the best fashion accessories like combs, rings, and earrings.
J. K. Rowling's Daughter Is Also A Make-Up Artist
Aside from her fashion accessories and kitchen equipment business, Jessica Isabel Rowling Arantes is a make-up enthusiast. She has a YouTube channel where she shares make-up tutorials. On her YouTube channel, she has over 600 subscribers and she has quite a good number of views. Her most-watched video on the channel has over 19k followers and judging from the videos on YouTube, she is a very good make-up artist.
Aside from makeup, Jessica also talks about other life updates on her YouTube channel. However, she is not consistent on YouTube, as she has not released a new video on her channel in the last three years.
She Is In A Long Term Relationship
In an interview, Jessica's mother referred to herself as someone who is good at keeping long-term relationships, stating that things were really toxic with her ex-husband. Her current marriage with Dr. Neil Murray is proof that she is a long-term person and her daughter Jessica is also like that.
Jessica has been in a long-term relationship with a man known as Ronny Dias. Although he keeps a very low profile, Jessica Isabel is fond of sharing very romantic pictures of herself and her bae on Instagram. There are also reports that Jessica Isabel Rowling Arantes and Ronny Dias are currently engaged and are planning their wedding.
However, they are very private about their wedding plans, as such, we don't know so much about that. Hopefully, she can find happiness that can last forever.
She Has Over 10k Followers On Instagram
Jessica Isabel Rowling is very active on social media. Her Instagram account has over 10k followers. To keep her followers glued to her handle, she shares pictures and dance videos of herself. Scrolling through her Instagram handle, you would notice that she is someone who likes to go on vacations and have good times with her loved ones.
From her IG account, you can also tell that she is interested in music, as some of the songs she dances to were recorded by her.
Jessica Isabel Rowling Is Blonde
Jessica Isabel Rowling Arantes is yet to release information about her height, weight, and overall body measurements. But from her pictures, you can tell that she has good looks. She has an amazing body physique and flat tummy which she shows off every time she goes to the beach.
She has blonde hair, a beautiful round face, and a pointed nose. Even without makeup, she is also very beautiful.