Once a Mexican-born immigrant with no knowledge of English, Cesar Millan now holds sway as one of the most successful dog whisperers there is with various TV shows, bestselling books, and pet products to his name. He has achieved success beyond imagination, and one of the reasons for this is his former wife, Ilusion Millan. Cesar and Ilusion got together shortly after his arrival in the U.S, and she proved pivotal to the growth of his empire, running the business and charitable side of things. The couple also established a wonderful home life for their kids and were set for long and happy lives together. However, this did not materialize, as the dog whisperer and the woman who tamed him later encountered irreconcilable differences and went their separate ways.

Profile Summary of Ilusion Millan
Full name: Ilusion Millan-Wilson
Date of birth: 18th September 1976
Age: 45 years old
Ethnicity: Mexican-American
Nationality: American
Spouse: Cesar Millan (1994 – 2010)
Children: Andre and Calvin
Education institutions attended: Pacific Oaks College California and Pepperdine University School of Education and Psychology.
Occupation: clinical psychotherapist, pre-school teacher, and entrepreneur
Ilusion Millan was Born in California, But She Has Mexican-American Origins
Ilusion Millan was born on 18th September 1976, which means that she is 45 years old. Unlike her husband, who was born in Mexico but later immigrated to the States, she was born in the United States but has Mexican-American origins. This means that one of her parents, most likely her mother hails from Mexico while the other, most likely her dad, is Caucasian. Ilusion spent her formative years in California and completed her high school diploma in normal time.
She enjoyed a good childhood courtesy of her dad, a well-to-do businessman who dealt in precision business machines. Though her education was disrupted by her getting married and starting a family, she later qualified as a pre-school teacher and spent some time doing this. Afterward, she focused on helping her husband run his burgeoning business empire.
She and Cesar Millan Started Dating in 1993 and Got Hitched in 1994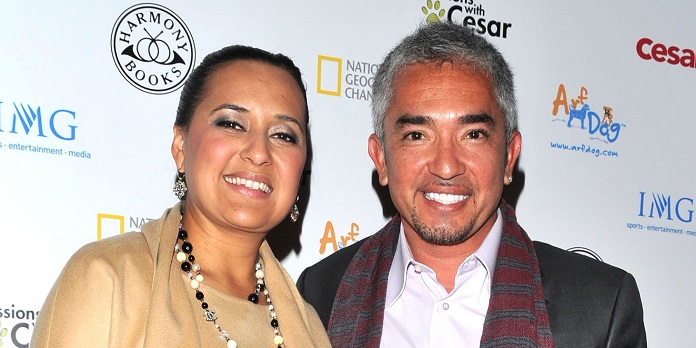 Ilusion Millan first met Cesar Millan in a crowded California ice rink in 1993. At the time, she was a 17-year-old living an idyllic life while he was a 23-year-old struggling to find his feet as an immigrant. He worked as a limo driver but was setting up his dog training business, and she was immediately attracted to him. They began dating in earnest, but Cesar later called things off after a friend warned him that he could get in trouble for dating an underage girl. When Ilusion turned 18 in 1994, she promptly sought out Cesar, and they continued their romance from where they stopped. They became close, and she soon got pregnant.
Cesar asked her to marry him, and they wed in 1994. The young couple settled down to family life in California, and Cesar carried on his dog training business while Ilusion continued teaching. The couple welcomed their first child, a son named Andre, in 1995 and lived happily for several months. However, they encountered several issues in 1996. Thanks to his traditional Latina upbringing, and the fact that he naturally related better to animals than humans, Cesar Millan subscribed to the idea of being macho. He hardly expressed his feelings or showed much affection but believed that his duty was to provide for his family.
On the other hand, Ilusion needed words and affection, and when they were not forthcoming, she despaired. She, however, hung in there until the final straw that broke the camel's back. Ilusion Millan was diagnosed with gall bladder issues in 1996 and required emergency surgery. She almost died, but her husband was nowhere to be found. He only visited her days after the surgery and, even at that, didn't spend much time with her before running back to his dogs. This broke Ilusion's heart, and upon getting out of the hospital, she took their son and left their home. This act was a wake-up call for Cesar, and he begged her to come back. He also agreed to work on his issues through a joint couple's therapy, and they reconciled after six months apart.
Their Marriage Lasted for 16 Years, During Which She Helped Him Build His Cesar Millan Inc. Empire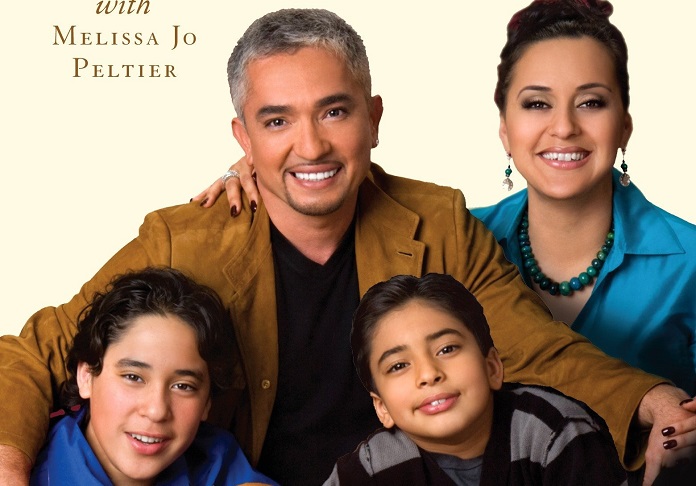 Following their reconciliation, Ilusion Millan and Cesar put extra effort into making their marriage work and thrived on the homefront. They also succeeded on the business front as well. Ilusion naturally had the brains for business, and she advised her husband on the proper amount to charge clients who required him to tame their dogs for them. His business grew from strength to strength, and he acquired celebrity clients such as Oprah Winfrey. By 2004, he landed his first TV show known as Dog Whisperer. Dog Whisperer followed his dog training activities and became the No. 1 show on Nat Geo Wild in its first season. It would later run for a total of eight seasons globally.
The success of Dog Whisperer made further business boom for Cesar Millan, and that same 2004, he and Ilusion joined hands together to create a company known as Cesar Millan Inc. Ilusion served as the president and co-CEO, and thanks to her efforts, they mid-wived the company into a multimillion empire featuring four bestselling books, a line of pet care products, glossy magazines, as well as instructional videos for pet owners. Ilusion personally developed one of their signature collars, the Ilusion Collar, which is a device that aids the easy handling of dogs. She also joined hands with Yale University to develop the Mutt-I-Grees, an innovative social and emotional learning curriculum that builds on children's natural affinity for animals.
The Couple Divorced in 2010 with Ilusion Getting Alimony of $400,000
All of the hard work that Ilusion Millan put into her husband's business helped him become a celebrity dog whisperer. He made cameo appearances in several movies and TV shows. He also developed a handsome net worth. The couple made their home on a California ranch and rubbed shoulders with celebrities. They truly had a gorgeous life, and there were even plans to develop a TV show based on their success. However, all that halted when Ilusion filed for divorce in June 2010. She never did state the reason for the divorce beyond the regular irreconcilable differences.
The California native asked for primary physical custody of the kids with visitation rights to her ex-husband. She also sought spousal and child support. The divorce took some months to hammer out and was finalized in April 2012. Ilusion was awarded a one-time payment of $400,000 and a further $23,000 in monthly spousal support. Her husband was also asked to pay her $10,000 monthly for child support. The divorce was difficult for all the parties involved, and Cesar even tried to commit suicide when he first heard of Ilusion's plan to divorce him in May 2010. They later became good co-parents for their Kids.
Ilusion Millan is now a Clinical Psychotherapist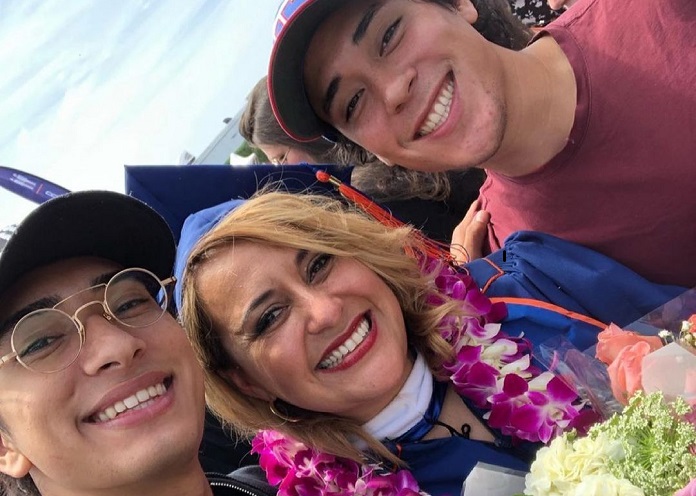 Ilusion Millan has not remarried to the best of public knowledge. She is rather focused on making the best of her professional life. She completed a bachelor's degree in human development at Pacific Oaks College, California, after her divorce. Afterward, she enrolled in the Pepperdine University Graduate School of Education and Psychology in 2016. She spent two years in the institution and received a master's degree in clinical psychology. Ilusion Millan is now a psychotherapist and works at the Counselling Partners of Los Angeles. This is a mental health care company based in Pacific Palisades, California.
Her Son, Andre Millan, is an Animal Trainer and TV Star like His Dad
Despite the complicated feelings from their divorce, Ilusion Millan and her ex-husband made sure to co-parent their kids in an admirable fashion. As a result, both boys grow and thrive and maintain a close relationship with both parents. Their eldest son, Andre, was born on 11th August 1995. He has grown up to become a dog trainer like his dad. He has also appeared in several of his dad's TV series, including Dog Whisperer, Pet Talk, We Are Washington and Cesar Millan's Dog Nation. Cesar Millan's Dog Nation saw Andre and his father visit several American cities and deliver simple home tips and solutions to dog owners all over America. They utilized an RV on the trip and visited places such as Washington D.C.
Her Second Son, Calvin, Runs a Ranch Vlog
Ilusion Millan's second child is a son named Calvin Millan. Calvin was born on 27th August 1999. He grew up with his mom and later with his dad and fiancée. Like his elder brother, Calvin has featured in several of his dad's shows, including Dog Whisperer and Cesar Millan: The Real Story. He is also the star of the children's show, Mutt & Stuff. Mutt & Stuff debuted in 2015, and on the show, Calvin and his father interact with real dogs and puppets at a canine school. Asides from his activities with his dad, Calvin also runs a ranch vlog, which offers an insight into their life with the different animals on their ranch home.