Hanne Norgaard (born April 5, 1977) is a 45-year-old Korean-American professional makeup artist and businesswoman also known as the ex-wife of Idris Elba, the famous Afro-British actor.
Despite her reluctance to talk about it, Hanne and Idris were married for four years. That fact alone has ensured that the celebrity ex-wife remains a fun topic of conversation among Idris Elba's fans. Here is all we know about her.
Summary of Hanne Norgaard's Bio
Full name: Hanne Kim Norgaard
Gender: Female
Date of birth: April 5, 1977
Place of birth: Atlanta, Georgia, United States
Hanne Norgaard's Age: 45 years old
Ethnicity: Afro-Asian (Blasian descent)
Nationality: Korean, American
Zodiac Sign: Aries
Sexual Orientation: Straight
Religion: Christianity
Marital Status: Married
Hanne Norgaard's Husband: Idris Elba (1999 – 2003), Pastor Andrew L. Friar II (2014 – Present)
Hanne Norgaard's Children: 1 – Isan Elba (daughter, b. 2002)
Hanne Norgaard's Height in Inches: 5 feet 2 inches
Hanne Norgaard's Height in Centimeters: 158 cm
Hanne Norgaard's Weight: 61 kg (134 lbs)
Body measurements in inches: 34-28-35
Body measurements in centimeters: 86-71-89
Hair color: Black
Eye color: Black
Education: SC Institute and International Makeup and Artist Academy
Profession: Makeup Artist and entrepreneur
Hanne Norgaard's Net worth: Est. $900k
Famous for: Being Idris Elba's ex-wife
Hanne Norgaard's Instagram: @kimelba
Hanne Norgaard was Born in 1977
Hanne Norgaard was born on April 5, 1977, in Atlanta, Georgia, United States. Her full name is Hanne Kim Norgaard, and she was born under the birth sign of Aries. She is of Afro-Asian descent, and her description of herself as Blasian (Black & Asian) in one of her social media accounts, lends credence to those revelations.
Hanne Norgaard is South Korean from her birth mother, Kyue Nam Kim's side, and American through her yet-to-be-identified African American birth father. As well as her birth parents, the makeup artist, who was raised in a Danish Christian home (more on that soon), has yet to reveal details of any other members of her birth family to the public or the media.
Another aspect of Hanne Norgaard's identity that doesn't make the rounds nearly as much as her previous marriage to Idris Elba is the assertion that she was adopted and raised by Danish parents hence the Danish surname. They allegedly picked her up from an orphanage a year after her birth parents had left her there.
Hanne attended the SC Institute in Washington, DC, from 2004 to 2006 and emerged with a diploma in makeup artistry. She then proceeded to Europe, where she earned further certifications in makeup artistry from the Global Artist Makeup Academy in London and also from the renowned International Makeup Academy.
Hanne Norgaard was Idris Elba's Wife For Four Years
Hanne Norgaard met her ex-husband Idris Elba when she started her career as a makeup artist. They soon fell in love and began dating, although the early years of their time as a couple slipped through the cracks left by the subsequent events.
At the time, the Hobbs & Shaw actor was still an upcoming actor, and Hanne's makeup career was in its infancy. This did not stop the former couple from exchanging marital vows in 1999. The exact date of their wedding that year remains unknown to the general public and the media.
In search of greener pastures, Hanne followed her husband to the United States, but his difficulty shaking his strong British accent made it almost impossible for him to land major roles. He had to settle for minor roles, and that decision put a lot of financial strain on their marriage.
Hanne, who did not doubt that Elba would make it big in Hollywood, continued to make sacrifices, sacrifices she looks back on with regret these days. Considering the financial difficulties they encountered in the early years of the union, one could have a logical argument for the possibility that these financial struggles ended their marriage. However, without confirmation from Hanne or her ex-husband, there is no way to verify that possibility.
Hanne Norgaard Had One Child With Idris Elba
After four years of marriage, Hanne Norgaard and Idris Elba decided to go their separate ways in 2003. She refuses to discuss the details of her marriage to the British actor, thus making it impossible to say what went wrong in their marriage.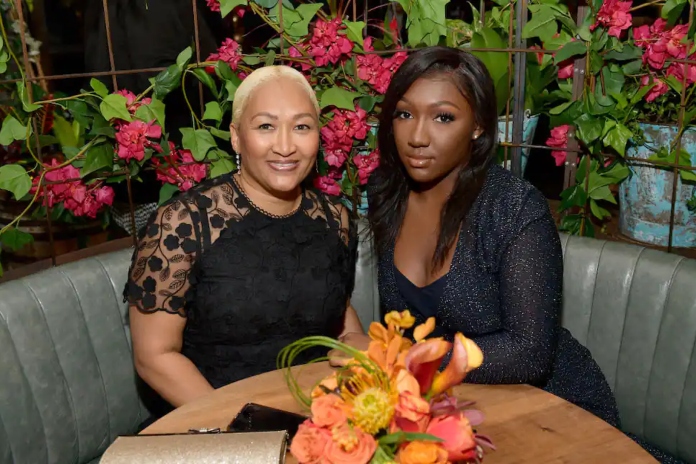 Despite the relatively short length of time they spent together as a married couple,  Norgaard and Elba became parents in 2002, one year before they divorced. Since her divorce from the British actor, she has spent building her businesses and raising their daughter Isan Elba, who is now a 21-year-old woman.
Hanne Norgaard is Currently Married to Pastor Andrew L. Friar II
For years after her divorce from Elba, Norgaard carried on with her life solo. She primarily focused on getting the best out of a career she left dormant for years while trying to support her ex-husband.
Just over a decade after she split from the Yardie actor, she found love again, this time in the arms of Pastor Andrew L. Friar II. The couple reportedly tied the knot in 2014 on a Yacht cruise and were joined in holy matrimony by Reverend Dr. James Wade.
The event, which was held at the beachfront backdrop of Treasure Island, was graced by the presence of the couple's friends and family members. A reception that included a five-course meal followed afterward as the couple received warm limitations from well-wishers.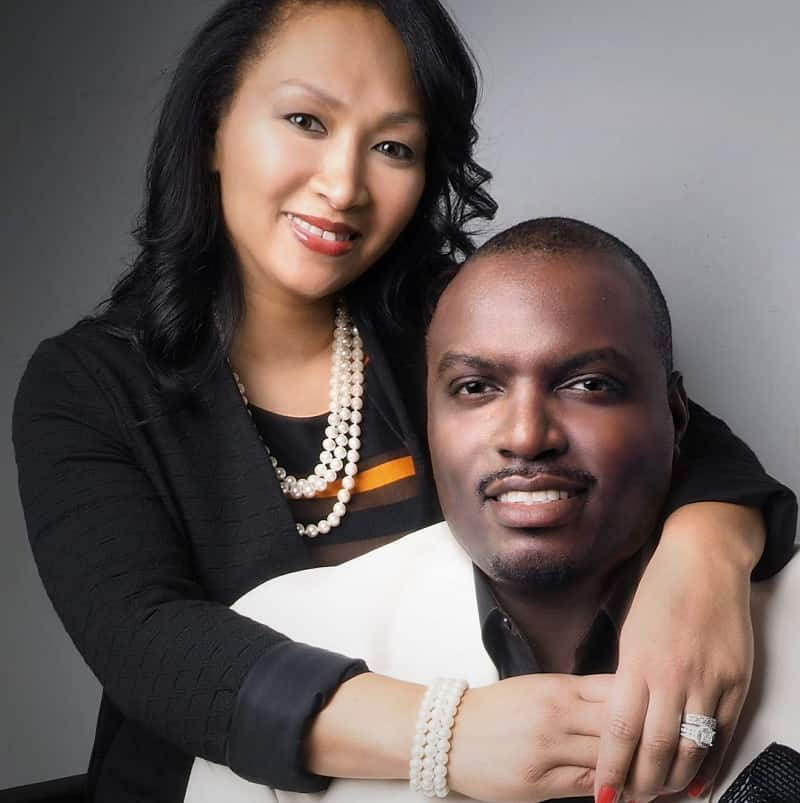 Hanne waxes lyrical whenever she talks about her current husband, whom she describes as a blessing from God. She further pays tribute to his amazing confidence, understanding, and patience, values she claims resonated with her spirit when they began dating.
They have been married for nearly a decade but have yet to have their own children. The couple currently makes their home in Atlanta, Georgia, with Hanne's daughter Isan.
Idris Elba's Ex-wife is an Accomplished Makeup Artist
With more than two decades' worth of experience, Hanne Norgaard is a professionally trained, certified makeup artist who has worked with many celebrities, including Robin Williams, Geena Davis, Hugh Laurie, Shaquille O'Neal, and of course, her ex-husband Idris Elba.
She showcased her entrepreneurial abilities by founding and establishing the makeup service Makeup Your Mind, which gained international traction. She also contributed to beauty columns for numerous magazines, including BET online and Rolling Out.
In 1991, long before the creation of Makeup Your Mind, Hanne was a talent director for a modeling agency, a makeup artist for BBC in 1992, and a creative makeup director for a photography studio in 1997 for three years before establishing Kim Elba Makeup Artistry NY, in 2000.