Gwen McTavish is a London-born filmmaker, director, and producer, most commonly known as the ex-wife of Graham McTavish, the award-winning Scottish actor, and Outlander star. Driven by a passion for telling outstanding stories and delivering great productions, McTavish has done everything from trashy reality TV series to breath-taking drama series. She, however, doesn't regret anything as it has helped her get to where she wants to be, which is directing and producing award-winning features and documentaries.

Summary of Gwen McTavish's Bio
Full name: Gwen McTavish Isaac
Gender: Female
Date of birth: 27th of January 1971
Gwen McTavish's Age: 51 years old
Ethnicity: Caucasian
Nationality: British and New Zealand
Zodiac Sign: Aquarius
Sexual Orientation: straight
Marital Status: divorced
Gwen McTavish's ex-Husband: Graham McTavish (2000 – 2020)
Gwen McTavish's Children: Honor and Hope McTavish
Gwen McTavish's Height in Inches: 5 feet 5 inches
Gwen McTavish's Height in Centimetres: 165
Gwen McTavish's Weight: 55 kg
Body measurements in inches: 34-28-40 inches.
Body measurements in centimeters: 86-71-101
Gwen McTavish Net worth: $3 million
Famous for: Graham McTavish wife (ex-wife)
Gwen McTavish was Born in London but Grew up in New Zealand
Gwen McTavish was born on the 27th of January 1971 in London. She was raised by her artist mother and grew up in a single-parent artist community in the Bay of Islands, New Zealand. McTavish fell in love with filmmaking at an early age, thanks to a British documentary titled Seven-Up!, and decided to pursue that as a career.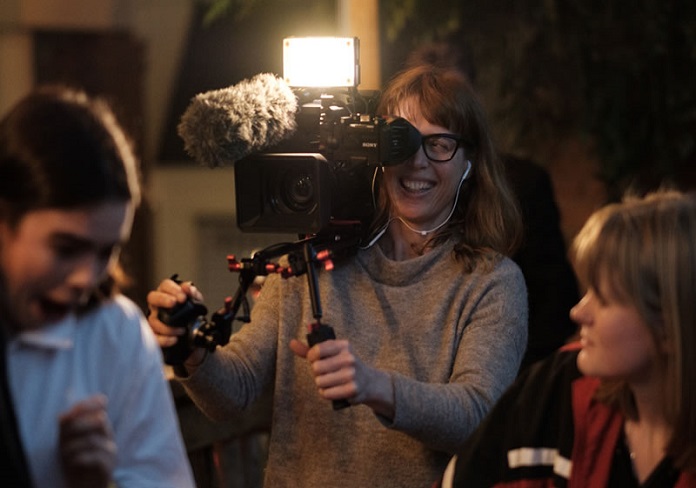 For her education, McTavish attended the Epsom Girls Grammar School and completed her diploma. After that, she enrolled at the Auckland University of Technology in 1993 and spent the next three years studying for a bachelor of communication studies with a major in a television documentary.
She Spent 13 years Producing and Directing Various TV Shows in the U.S. and the U.K.
On completing her university degree, Gwen Isaac headed back to London in search of better career opportunities. She started by working as a freelance video director, and her fortunes improved after she was hired by ITV to direct a reality TV series titled Moms on Strike in 2003. Gwen McTavish would spend roughly the next decade breaking into the British and American entertainment industry.
In the United States, she directed projects such as the documentary – Lindsay Lohan's Indian Journey – for Blakeway Television in 2010. In the U.K., she directed series 2 of the drama series Heroes Unmasked for the BBC/NBC in 2008. She also directed the popular chat show, This Morning for ITV from 2003 to 2008.
Gwen McTavish Met Her Husband, Graham McTavish, in London in the early 2000s
Gwen McTavish first met Graham McTavish in London in the early 2000s. At that time, they were both talents struggling to break into different aspects of show business, and they found a kindred spirit in one another. They started dating along the way and tied the knot. They then settled down to family life in London. In these early days, things weren't easy for the couple as they struggled to make ends meet.
They, however, held on to each other and continued pursuing their various careers. They also welcomed their first child, a daughter named Honor, around 2006/2007. The birth of the new one complicated their finances, but Gwen and her husband were nevertheless over the moon. Their joy further increased after Graham landed a breakthrough role on Rambo 4 at that same time.
The role entailed relocating to the U.S., and Gwen gladly went with her husband. While he was busy acting, she took care of their baby. She also pursued her career as well. She directed some documentaries for American TV. Her husband also helped her get a gig directing the behind-the-scenes feature for Rambo 4.
She Was Graham McTavish's Wife For Nearly Two Decades, During Which They Welcomed Two Daughters
Gwen McTavish's marriage to Graham McTavish lasted for nearly two decades. During this time, their respective careers grew in leaps and bounds, and Graham, in particular, became a well-known star thanks to TV series such as Outlander. They were thus able to afford a very comfortable lifestyle. They also attended several red carpet ceremonies together.
Despite all this, the couple never really indulged in the trappings of fame, and in 2012, they decided to move away from Los Angeles back to Gwen's beloved home of New Zealand. In New Zealand, Gwen, and Graham continued pursuing their respective careers. They also welcomed a second daughter named Hope around 2014/2015.
The coming of the newborn made it a bit difficult for Gwen to pursue her career, but she refused to down the tools. She regularly took her baby to her filming locations and would strap her in a front park or hand her to volunteers to hold.
The Couple Divorced Around 2019/2020 and Gwen McTavish has Moved on with her Life
Gwen McTavish and Graham McTavish had a strong marriage and were able to sustain it for nearly two decades. They, however, encountered some issues in their union and called it quits before 2020. The reason for the couple's divorce is not known, but one thing for sure is that there was no scandal or drama. It was quite amicable, and the divorce process was relatively amicable too.
Both parties are now moving on with their respective lives. Graham is in a new relationship with French photographer Garance Dore. Gwen, on her part, is forging on with her career. Asides from her directing and producing, she has also taken on additional responsibilities as a lecturer in screen production at Massey University New Zealand.
Gwen also has two lovely and active daughters to keep her busy. For instance, her eldest daughter, Honor, harbors acting ambitions, and she will spend time guiding her on the right path.
Gwen McTavish Isaac is Now Based in New Zealand and Has Several Award-Winning Works to Her Credit.
After paying her dues in the U.S. and the U.K., Gwen McTavish is back to her home in New Zealand and is consolidating her career. She has founded her own Gwen Isaac Productions Company. She has also directed multiple documentaries, feature documentaries, and short documentaries, including The Secret Life of librarians (2019), Tokyo Woman (2020), and Siouxsie & The Virus (2022).
Gwen's best-known work is the feature documentary Where There is Life. Where There is Life focuses on a Kiwi lady, Margaret, who is diagnosed with motor neuron disease and given two years to live. Margaret has a complex but joyful attitude towards dying, and Gwen spent about four years documenting her life. It was later edited into an 80-minute documentary and dropped in 2017 to critical acclaim.
A family affair!! Go Gwen and Hope(focus puller obviously)My talented ladies. X https://t.co/GfmLz3OsGg

— Graham McTavish (@grahammctavish) March 16, 2017
Where There is Life has received awards from Wayward Festival, New Zealand International Film Festival, and International Blow Up Festival. It also fetched Gwen the award for best first-time director at the 2017 London Independent Film Awards. Asides from directing, Gwen McTavish has produced the 2020 documentary Tokyo Woman.
The series focuses on the ignition of women empowerment, also known as feminizumu, amongst Japanese women. Gwen McTavish is quite accomplished, but her husband remains more popular. Graham McTavish is one of the most versatile actors out of Scotland and is revered for his work across TV, movies, and theatrical productions.
He has featured in blockbuster hits such as The Hobbit, Aqua Man, etc. He is also revered for his portrayal of a tribal warlord, Dougal MacKenzie, in the hit TV series, Outlander. The series ran for about five years, and he was a fan favorite.