Kelley Phleger (born June 22, 1969, Age: 53 years old) is an American kindergarten teacher who is best known as the wife of Hollywood actor, Don Johnson.
Fame, popularity, glamor, media scrutiny; these are just a few things that one has to deal with when attached to a celebrity and our subject is no different. Kelley Phleger is a celebrity wife, socialite, and kindergarten teacher who became famous on account of her marriage to Hollywood celebrity actor, director, producer, singer, and songwriter, Don Johnson. Very little was known about her before she took the step to become the wife of one of Hollywood's top acts. Read to see what we know about her.
Summary Of Kelley Phleger's Bio
Full Name: Mary Kelley Phleger
Gender: Female
Date of Birth: June 22, 1969
Kelley Phleger's Age: 53 years old
Place Of Birth: San Francisco, California, USA
Ethnicity: White
Zodiac Sign: Cancer
Nationality: American
Sexual Orientation: Straight
Religion: Christianity
Kelley Phleger's Parents: Artherton Macondray Phleger and Jean Phleger
Marital Status: Married
Kelley Phleger's Husband: Don Johnson
Kelley Phleger's Children: (3) Atherton Grace Johnson (daughter), Jasper Breckenridge Johnson (son), Deacon Johnson (son)
Kelley Phleger's Height in Inches: 6ft
Kelley Phleger's Height in Centimeters: 182.88cm
Kelley Phleger's Net Worth: $3 million
Famous for: Being Hollywood actor, Don Johnson's wife
Kelley Phleger's Instagram: @kelley.johnson
Kelley Phleger Was Born and Raised In San Fransisco
Phleger was born on the 22nd of June, 1969 in San Francisco, California, to Artherton Macondray Phleger and Jean Phleger. Her full name, unknown to many members of the public, is actually Mary Kelley Phleger.
Her mother's personal and professional details are not public knowledge but Kelley's father Artherton was a well-respected attorney who also served on the board of the reputable financial services company, Wells Fargo.
Kelley's storied heritage extends to her grandfather Herman Phleger who was once a U.S. delegate to the United Nations and also one of the founding name partners of Law Firm: Brobeck, Phleger & Harrison.
She spent the majority of her childhood in her hometown of San Francisco, California. She had her preschool education in the storied city and also enrolled in Urban High School, San Francisco, where she got her high school diploma.
After her graduation from high school, Kelley, unlike most of her peers, opted to remain in her hometown for her college experience. She was admitted into the University of California, Berkeley, which remains one of the most respected higher institutions in the U.S. There, she bagged a Bachelor's degree in Fine Arts.
Kelley Phleger Is A Successful Kindergarten Teacher
Kelley Phleger is not just a pretty face whose job is to adorn the arms of her illustrious husband whenever they step out in public. On the contrary, she has successfully carved out a niche for herself in both the entertainment sector and the education sector of her country.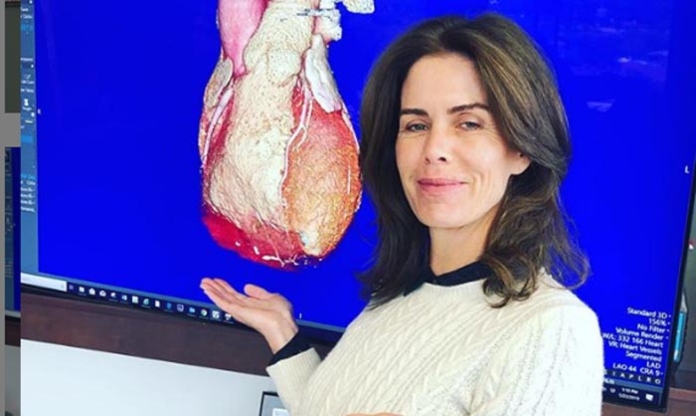 She is very passionate about improving the lives of young people from the early stages of their development. It is therefore no surprise that she figured that the best way to make a lasting impact in the lives of these children was to become a kindergarten teacher. Fame and social responsibilities have not dampened that passion one bit. Her husband, Don Johnson stated matter of factly, during a recent interview, that his wife is a kindergarten teacher at a Montessori school.
Aside from her teaching profession and socialite responsibilities, Kelley Phleger does a lot of philanthropic work. Not excluding her regular attendances at various charity functions, she also volunteers to NGOs who specialize in helping the homeless, less privileged, and, of course, children.
Kelley Phleger Became Don Johnson's Spouse 3 Years After Meeting Him At A Party
Some big things start out small and so it was for the celebrity couple who met and were introduced to each other at the birthday party of Don Johnson's co-producer, Jo Schuman Silver. Don was instantly drawn to her personality and practically kept her to himself for the duration of the party in a bid to know her more. The quite skeptical Johnson thoroughly enjoyed his time with the elegant Kelley and evidently, so did she.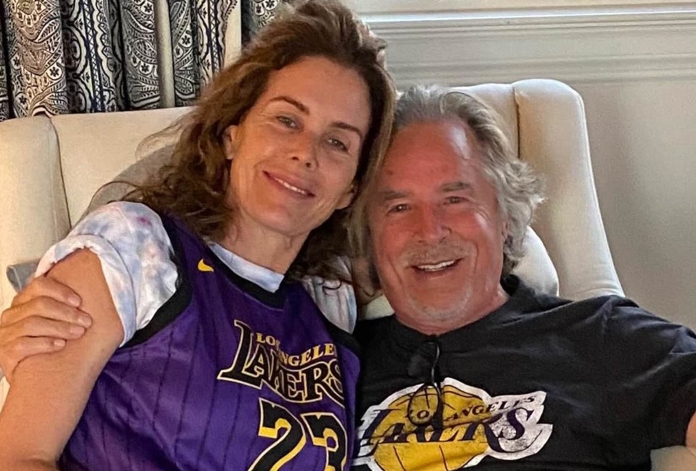 This party took place in 1996 while Kelley was in a relationship with then-boyfriend, Governor Gavin Newsom. For Don Johnson, he had just come out of his fourth marriage, however, it didn't stop them from seeing each other and not long after, they began to officially date, prompting the inevitable end of Kelley's relationship with Gavin.
Don Johnson's high-profile personality and job meant that the public soon got wind of the relationship and they quickly became a hot topic in the mainstream media. After dating for almost three years, Don set aside his many prejudices against the institution of marriage and popped the question. Kelley was understandably hesitant at first, stating that she didn't want life in the entertainment sector.
Don Johnson, not willing to let her go, employed all his powers of persuasion including agreeing not to accept movie contracts she didn't feel comfortable with, to get Kelley to give in to his demands of marriage.
Finally, on the 29th of April, 1999, the couple tied the knot at the Pacific Heights Mansion of Ann and Gordon Getty. Kelley Phleger was 29 years old at the time of the wedding while Don Johnson was 48 years old. The 19-year age difference was never an issue for the couple who believed they had both found the right partner.
Kelley's Marriage To Don Johnson Has Lasted Longer Than His Previous Four Marriages Combined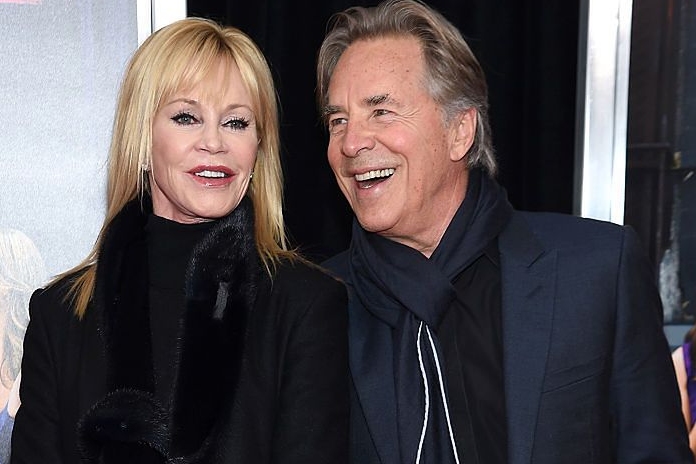 Given Johnson's track record with failed marriages, a lot of critics predicted that his newest marriage involvement would go down the same path as his previous ones. To place their prediction in perspective, records showed that Johnson had been married four times.
The first of those marriages to an unknown spouse was in 1968 and actually lasted for just 2 days. Another wedding followed in 1973 to another nameless wife and also lasted a couple of days. Three years later, Don Johnson met and married Melanie Griffith in 1976 only to divorce her a few months later.
It seemed he had not gotten Melanie out of his system because they reconnected and wedded again in 1989. This time they rode their luck for 7 years before calling things off in 1996, the year he met Kelley.
In contrast to his previous marriages, Don Johnson and Kelley Phleger have been married for the best part of two decades. They will celebrate their 23rd wedding anniversary on the 29th of April 2022.
The Couple Has Three Children Together
Kelley Phleger's marriage to Don Johnson has produced three children. They welcomed their first child together, a daughter named Atherton Grace Johnson, on the 28th of December 1999. Two years later, on the 6th of June 2001, they welcomed a second child and first son as a couple, Jasper Breckenridge Johnson. Their last child together, a boy they named Deacon Johnson came on April 29, 2006.
Grace Johnson is building a career in modeling after her catwalk debut in 2019 at a fashion week in Los Angeles. Jasper is a sports fan and basketball player. Deacon Johnson is in the process of pursuing his higher education.
Don Johnson's previous marriage to Melanie Griffith gave him two children – Jesse and Dakota Johnson. Dakota is well known for her role in the movie adaptation of Fifty Shades Of Grey. Kelley has a very cordial relationship with her stepchildren and they have mutual respect for one another.