Dixie Griffith (born 1960) is an American woman who is best known as the adopted daughter of Andy Griffith and his then-wife, Barbara.
For much of the 60s, Andy Griffith captivated American TV audiences with his portrayal of the no-nonsense but gentle sheriff Andy Taylor on The Andy Griffith Show. His character's soft touch with his son, Opie, made him the ultimate TV dad, and many wished that he was their dad in real life.
Of course, that wish never materialized, but a few people got to call Andy Griffith dad in real life, and one of them is his daughter, Dixie Griffith. Andy Griffith and his former wife, Barbara, adopted Dixie when she was just an infant and proceeded to give her an idyllic life. The couple shielded her from the spotlight so that she could come into her own as an adult. Dixie Griffith now spends her time volunteering for worthy causes. She has also been involved in efforts aimed at keeping her father's legacy alive.

Profile Summary of Dixie Griffith
Full name: Dixie Nann Griffith
Date of birth: 1960
Age: 62 years old
Ethnicity: Caucasian
Nationality: American
Mother: Barbara Bray Edwards
Father: Andy Griffith
Sibling: one (Sam Griffith 1957 to 1996)
Spouse: N/A
Children: three
Dixie Griffith is the Daughter of Iconic TV Star Andy Griffith and Ex-Wife, Barbara Griffith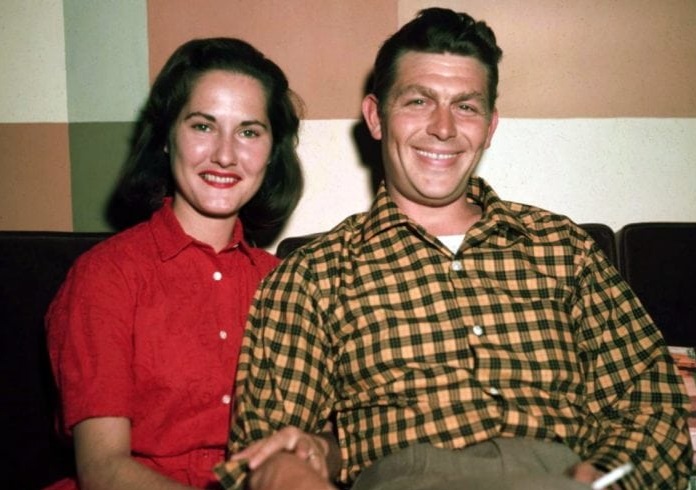 Dixie Griffith was born in 1960. Not much is known about her birth parents or birthplace, but what is certain is that she was adopted by actor Andy Griffith and his first wife, Barbara Griffith when she was still an infant. At that time, Andy Griffith had gained some prominence as an actor with roles in movies such as A Face in the Crowd and No Time for Sergeants. He then became one of the most famous faces on American TV when his show, The Andy Griffith Show, premiered in the same year that he adopted Dixie.
In the show, Andy portrayed the titular character, a sheriff who uses his common sense to keep the people in his town on the right path. He also maintains a loving relationship with his son, Opie, whom he often takes fishing. The Andy Griffith Show ran for eight years, during which it consistently ranked amongst the seven most-watched TV shows in America. It fetched Andy several awards and ensured that he would not be forgotten in the annals of American TV history.
On the other hand, Dixie Griffith's mom is a talented soprano singer and actress named Barbara Bray Edwards. A native of North Carolina, Barbara studied music at the University of Chapel Hill. She later joined forces with Andy to form a music-comedy duo. The two performed at community centers and the likes until Andy's acting career took off. Barbara later scored minor roles in his hit show, but her career didn't make much progress after that.
The Couple Adopted Her and Brother, Sam, When She Was Just an Infant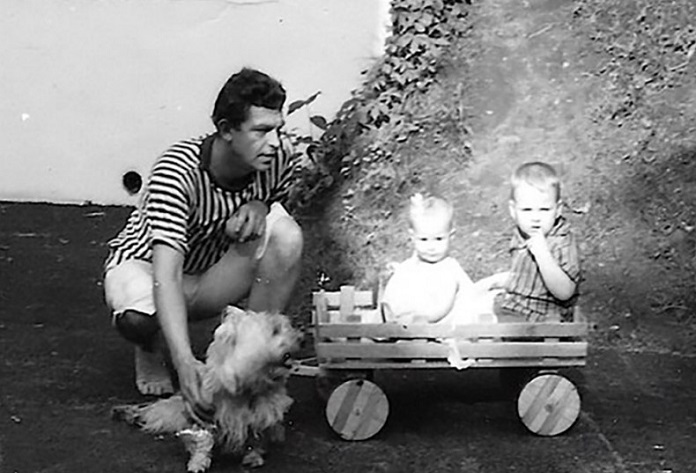 Andy Griffith and Barbara tied the knot in 1949. They later discovered that they couldn't have kids of their own, and by 1957, they adopted their first child, a son named Samuel. Three years later, the couple also adopted Dixie. At that time, Andy was still a little-known actor, and the family lived a comfortable life. Comfortable later turned into luxurious as he landed his hit show, The Andy Griffith Show. The show made him a popular figure, but he and Barbara remained determined to provide a normal life for their kids.  A young Dixie and her brother, Samuel, spent roughly half of their year living in California, where their father's show was filmed. When the summer months rolled around, the whole family relocated to their house in Roanoke Sound, North Carolina.
These summer months were far superior and fantastic and passed in a blur of fun-filled activities such as boating, picnicking, playing football, and water skiing. Andy also took Dixie and her brother on deep-sea fishing trips on rented big boats. The actor was a strict disciplinarian and had high standards of what was right and wrong. He was also a very fun and hands-on dad. This made for a beautiful childhood for Dixie Griffith, but she was rocked after her parents divorced in 1972. She was 12 years old at the time and went to live with her mother while her brother went to live with their dad. Their parents eventually remarried to other people, but Dixie never doubted their love for her. The remainder of her formative years was stable, and she went on to complete at least a high school diploma before commencing her career.
Her Brother, Samuel Griffith, Died of Alcoholism at the Age of 38 in 1996
While Dixie Griffith maintained a functional relationship with her dad until he died in 2012, the same couldn't be said of her brother Samuel. Even though Samuel grew up with Andy, he was out of control as a teen. Despite his father's best efforts, he continued in his ways and, before long, dabbled into drugs. He also abused other substances such as alcohol, and this wrecked his personal and professional life. Samuel found it hard holding down a job as a real estate developer. He was also arrested for several crimes, such as soliciting prostitutes and theft. It was an ugly situation by any measure, and Andy Griffith tried to help out his son by paying for rehab on two occasions. He refused to change his ways, and the actor finally washed his hands off him.
By 1992, Samuel was arrested for assaulting his wife with a deadly weapon and causing her to have a miscarriage. He spent 90 days in jail awaiting trial and eventually reached a plea deal under which he was given a three-year probation sentence. Following this particular episode, Sam Griffith must have made efforts to put his life in order, but his demons were just too strong. He eventually died in 1996 at the age of 38 years from alcoholism-related causes. His heartbroken father refused to attend his funeral, but Dixie and their mom were in attendance.
Dixie Griffith has Volunteered for Several Organisations
Having been raised by two parents who were incredibly talented performers, Dixie Griffith had every opportunity of going into the movie business, and she did so for a while. As a child, she took part in a historical outdoor drama titled The Lost Colony. By the time she finished high school, she had joined the costumier union and worked as an apprentice on two of her dad's TV movies. Despite this early brush with the movie industry, Dixie Griffith never wanted to be in the business, so she passed up opportunities to be a producer on some of her dad's work. She is not regretting this decision, as she has built exactly the life that she wants for herself.
Asides from a regular job from which Dixie Griffith makes her living, she also loves volunteering for non-profit organizations and has assisted some, such as the Denver hospice. Her involvement in community service has fetched her some accolades, including the Minoru Yasui Community Volunteer Award in 2009. Griffith also served as an executive producer on the 2021 film, The Mayberry Man. The movie revolves around the popular Mayberry Festival that fans of the Andy Griffith Show partake in each year.
I had a great time at Mayberry in the Midwest last weekend, thanks to everyone who came out! Also, It was nice to meet you Dixie Griffith! pic.twitter.com/ejtsunzsLu

— Levi Riggs (@LeviRiggs) May 23, 2018
Dixie Griffith has Three Daughters and Makes Her Home in the City of Denver
Asides from her career, Dixie Griffith is also thriving in her personal life. She makes her home in Denver with her immediate family, comprising her husband and her three daughters. Dixie prefers to live out of the spotlight, a trait that she inherited from her late dad. She maintains a low profile and only broke the mold in 2012 when her dad passed away. The lady revealed that her daughters had a good relationship with their granddad, who was so generous and spoiled them. She also revealed that she and her girls loved watching his films, with her favorite being his 2007 movie Waitress. Dixie Griffith doesn't plan to come into the limelight anytime soon but is perfectly happy with her present life.