Once upon a time, Diana Lovejoy was just a middle-aged American woman; trying to take care of her son while navigating her divorce and holding down a job. She was however propelled to infamy in 2016 for attempting to murder her ex-husband, Greg Mulvihill. To make things even more bizarre, she had commenced an affair with the person, Welton McDavid, whom she hired to carry out the scheme. Their plans turned out to be unsuccessful and they were later apprehended by the police. What followed was a speedy trial during which Lovejoy and her accomplice were found guilty and sentenced to long prison terms.
Summary of Diana Lovejoy's Bio
Full name: Diana Lovejoy
Gender: Female
Date of birth: 1978
Ethnicity: Caucasian
Nationality: American
Sexual Orientation: straight
Educational institutions attended: Mountain View High School, University of California at San Diego
Marital Status: divorced
Diana Lovejoy's Husband: Greg Mulvihill
Diana Lovejoy's Children: one son
Diana Lovejoy's Height in Inches: 5 feet 7 inches
Diana Lovejoy's Height in Centimetres: 167 cm
Diana Lovejoy's Weight: 55 kg or 121 lbs
Body measurements in inches: 34-28-37
Body measurements in centimeters: 86-71-93
Diana Lovejoy's Net worth: $500k
Famous for: attempting to murder her ex-husband
Diana Lovejoy's LinkedIn: Diana Lovejoy
Diana Lovejoy is a Native of Mountain View, California
Long before she made the headlines for a murder-for-hire plot, Diana Lovejoy was just a little girl who was born in California in the year 1978. Her nationality is American while her ethnicity is Caucasian. Not many details exist about her family background but she has an aunt named Diana Clark. Lovejoy grew up in Mountain View, California, and completed her diploma at the local Mountain View High School.
She thereafter obtained a bachelor of art degree in literature and writing from the University of California, San Diego. During her time in college, Lovejoy performed well in both academics and athletics. She was on the school's collegiate swim team. She also made it to the provost's honors list for four consecutive years – 1991 to 1995 and was additionally elected to the Phi Beta Kappa academic honor society.
She Previously Forged a Career as a Tech Writer, Personal Trainer, and Triathlete Coach
Upon leaving school in 1995, Diana Lovejoy worked as a marketing communications consultant for her aunt's company known as the Diana Clark Co. She thereafter forged a career as a technical writer working for companies such as Websense, and IBS interprit/Irdeto. She also spent some years working as a freelance writer and copywriter. From October 2008 to July 2012, Diana Lovejoy took a break from writing and decided to focus on athletics.
She became a certified personal trainer, strength coach, and triathlon coach and trained several individuals. She also joined the women's global triathlon organization. In 2014, Diana Lovejoy decided to go back to tech writing and landed steady employment as a senior technical writer for salesforce.com, a well-known cloud-based software company headquartered in San Francisco. The job was quite lucrative and she earned about $9583 per month.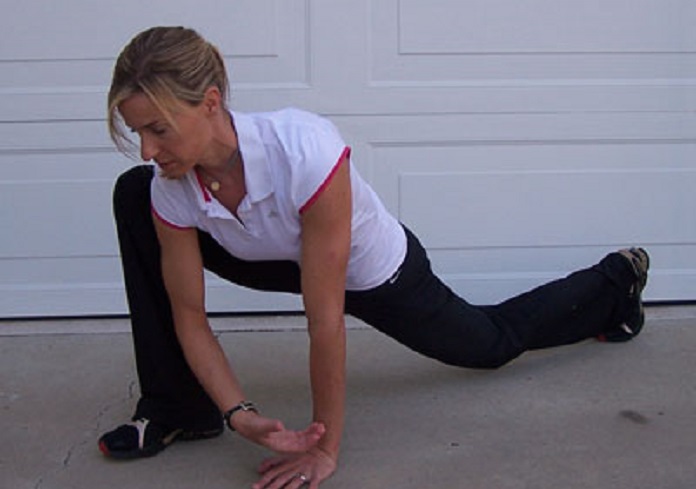 Diana Lovejoy and Greg Mulvihill Got Married in 2007 and Welcomed Their Only Child in 2012
The husband that Diana Lovejoy has been convicted of attempting to kill is a man named Greg Mulvihill – a fellow California native and a computer programmer. Lovejoy and Mulvihill first met each other via a dating site in 2005. They bonded over their shared tech knowledge, as well as their love of outdoorsy activities such as hiking, and began dating in earnest. Lovejoy and Mulvihill dated for two years and wed in 2007.
They then settled down in a beautiful home they jointly purchased in Carlsbad. The couple enjoyed some good years of marital bliss but they later encountered some issues. They tried marriage counseling and individual therapy and this helped them to resolve their issues. They then went on to welcome a son in 2012. The coming of the newborn made Diana Lovejoy leave her personal trainer career and become a full-time mom. She also maintained a side gig as a freelance writer.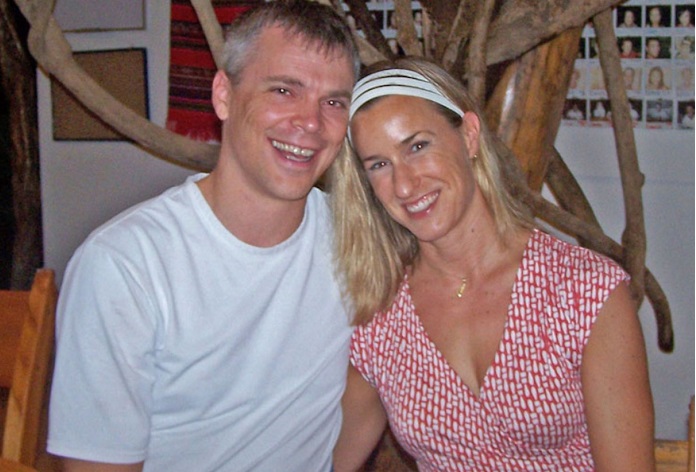 The Couple Split in 2014 After Lovejoy Accused Her Husband of Sexual Assault
Diana Lovejoy and Greg Mulvihill enjoyed a few years of bliss after the birth of their son but things started falling apart in 2014 when Mulvihill lost his job. Lovejoy was forced to take up regular employment and become the breadwinner while her husband became their son's primary caregiver. The stress of the whole thing probably weighed on the lady and by mid-2014, she complained of health issues such as fibromyalgia. She also believed that their son was ill.
All this turned out to be false and by July 2014, Diana Lovejoy switched tracks. She accused her husband of sexually assaulting both her and their son and got a restraining order against him. Such a weighty allegation signaled the death of their marriage and they immediately filed for divorce proceedings. Mulvihill also continued making attempts to see his son. He was initially prohibited from doing so as a result of Lovejoy's accusations but those accusations were later found to be untrue. With time, he was allowed supervised and eventually unsupervised visits with his son.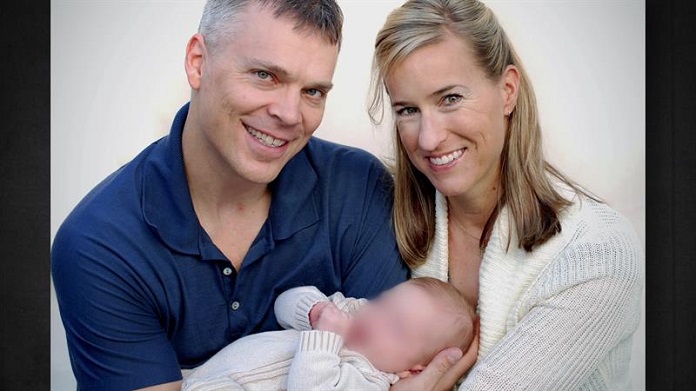 Their Divorce Proceedings Spanned Two Years During Which Lovejoy Hatched a Plan to Have Her Lover Murder Her Ex-Husband
The divorce proceedings between Diana Lovejoy and Greg Mulvihill took about two years and were quite acrimonious. Asides from matters of finance, the couple disputed over child custody. Mulvihill was ready to share but Lovejoy wanted their son all to herself. They battled over this but by June 2016, they reached a settlement. They agreed on joint custody of their son. Lovejoy was also ordered to pay her ex-husband about $120,000 as his share of their family house.
The tech writer was not happy with the decision and began looking for a way to take her husband entirely out of the picture. One person that she called upon to help her was her firearm trainer and a former marine named Welton McDavid. Lovejoy first met McDavid in 2015 when he taught her how to use firearms. They began having an affair in late 2015 and she shared her agony over the whole divorce with him.
When she was not able to get the outcome she wanted, she equally shared her predicament and they hatched a plan for McDavid to murder her ex-husband. The plan was that the former marine will lure Greg to a secluded area and kill him while Lovejoy would pay him a total of $2,000. Lovejoy and McDavid eventually implemented their plan on the 1st of September 2016. McDavid, using a burner phone purchased by Lovejoy, called Greg and informed him that he had some incriminating evidence against him.
He told Greg that he would leave the evidence at a secluded dirt path in Carlsbad for him to retrieve it. Such a call was suspicious to Greg and so he asked his boss, Jason Kovach, to accompany him. They got to the venue by around 11:30 pm and started scanning the area. McDavid was already lying in wait for them and shot in their direction but they managed to escape. Greg discovered that he had been hit and called emergency services. He luckily survived and the police commenced an investigation.
Diana Lovejoy and Welton McDavid Were Found Guilty of Murder and Sentenced to Long Prison Terms in 2018
One of the early suspects that the cops investigated was Lovejoy but she denied everything. The police however did a diligent investigation and uncovered her link to McDavid. They found CCTV footage of her buying the burner phone used to call Greg. They also discovered the rifles that were used in McDavid's premises. They thus charged the two of them with conspiracy to commit murder and attempted murder.
The trial lasted for two weeks during which Diana Lovejoy and Welton McDavid maintained their innocence. Lovejoy stated that she was incapable of such a thing and that the prosecutors were lying about her. McDavid, on his own part, revealed that if he really wanted to kill Greg, he would have done so given his marine sniper training. All this was not enough to contradict hard evidence though and the two were convicted in 2017.
Where is Diana Lovejoy Now?
Diana Lovejoy was found guilty of attempting to murder her husband because she wanted to have sole custody of their child. Welton McDavid was also found guilty as well for being the person who pulled the trigger. The sentencing for the two convicts took place in January 2018. Diana Lovejoy was sentenced to 26 years to life imprisonment while McDavid was sentenced to 25 years to life imprisonment for pulling the trigger.
Diana Lovejoy is Presently Incarcerated While Her Husband Has Custody of Their Son
Diana Lovejoy is presently incarcerated at the Chowchilla Women's Prison in California. She will be eligible for parole in 2036. Her accomplice, Welton McDavid is incarcerated at the California Institution for Men in Chino. The two filed an appeal against their sentence and it was decided in 2020. Lovejoy's sentence was upheld while the trial court was asked to take another look at McDavid's. It is therefore possible that his sentence has been reduced.
Meanwhile, the whole crime fascinated America and served as the subject of several podcasts. The popular investigative show, Dateline, also aired an episode on the case in March 2018. Lovejoy did not agree to an interview but her former lover did. He stated that the thing he most regretted was cheating on his wife and that he would take that back if he could. Diana Lovejoy's husband, who now has sole custody of their son, did not take part in the episode. He has kept a low profile since the whole thing and even refused to read a victim impact statement in court as was his right to do.