Beth Shuey is the ex-wife of Sean Payton, the legendary NFL coach and retired player. Shuey met and married Payton at the commencement of his coaching career in 1992. She supported him as he went from coaching college football to the NFL.
She also held down the fort at home, taking care of the two kids that their marriage produced. Shuey and Payton were able to make their marriage last for nearly two decades before they filed for divorce in 2012. It was finalized two years later and Beth Shuey has moved on with her life. She got married to Jamie McGuire, a realtor, in September 2020.
Summary of Beth Shuey's Biography
Full name: Beth Shuey McGuire
Gender: Female
Date of birth: 1968
Beth Shuey's Age: 54 years old
Ethnicity: Caucasian
Nationality: American
Sexual Orientation: straight
Religion: Christianity
Marital Status: married
Beth Shuey's Husband: Sean Payton (1992-2012), Jamie McGuire (2020 – )
Beth Shuey's Children: Meghan and Connor Payton
Beth Shuey's Parents: Joyce Antcliff and Thomas Shuey
Siblings: Debbie Shuey Doyle
Beth Shuey's Height in Inches: 5 feet 7 inches
Beth Shuey's Height in Centimetres: 175 cm
Beth Shuey's Weight: 58 kg
Body measurements in inches: 34-24-35
Body measurements in centimeters: 86-61-89
Beth Shuey's Net worth: $2 million
Famous for: Sean Payton's ex-wife
Beth Shuey's Facebook: @bethshuey
Beth Shuey is a Native of Morocco, Indiana
Beth Shuey was born around 1968. She is a native of Morocco, a tiny town in Indiana. She has American nationality while her ethnicity is Caucasian. Beth Shuey hails from a family of four. This includes her mom – Joyce Antcliff and her late dad – Thomas Milton Shuey.
Shuey also has a sister named Debbie Shuey Doyle. Debbie Shuey is based in Greenwood, Indiana, and works as a director for a private company named LilliNow.
She holds a Degree in Marketing and Previously Worked as a Salesperson
Beth Shuey grew up in Morocco, Indiana, and attended the local North Newton Junior and Senior High School. She completed her diploma in 1986 and thereafter proceeded to Indiana State University. She spent four years there during which she studied for a bachelor's degree in marketing. Shuey completed her studies in 1990.
Upon leaving college, Beth Shuey set out to make a life for herself. She relocated to the city of Indianapolis where she found work in business sales. She did this for some time and it was during this period that she met her famous ex-husband, Sean Payton.
Beth Shuey and Sean Payton Began Dating in the Late 80s and Wed in 1992
Beth Shuey first met Sean Payton sometime in the late 80s. He was impressed by her beauty and intelligence. He also loved the fact that she took a genuine interest in his nascent coaching career and so, he asked her out. She accepted and they began dating in earnest. The early days of the couple's relationship wasn't easy as they resided in different towns.
Beth Shuey lived in Indianapolis while Sean Payton was working as a running back/wide receiver's coach at Indiana State University. There was a one-hour distance between both towns but the couple didn't let it interfere with their love for each other. They shuttled as much as possible and their romance bloomed. They eventually got engaged and tied the knot in 1992.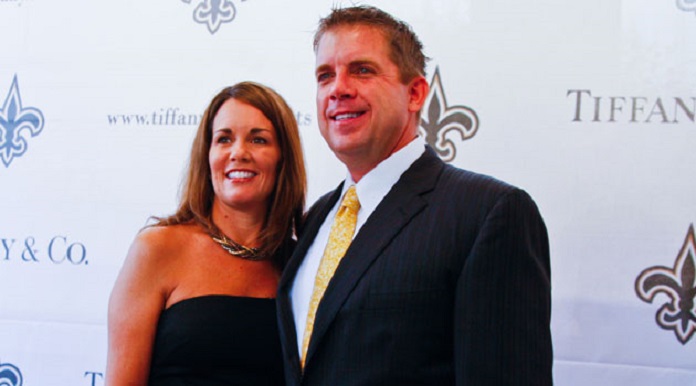 She Was Sean Payton's Wife for Two Decades during Which They Welcomed Two Kids
The marriage between Beth Shuey and Sean Payton lasted for 20 years during which Shuey proved to be a very understanding, supportive partner. She gladly followed Payton to the various cities that work demanded of him. She also helped him deal with the pressure of coaching in college football and the NFL.
He was therefore able to become a major success, winning the Super Bowl with the New Orleans Saints in 2009. Beth Shuey also held down the fort at home. She and her husband welcomed their first child, a daughter named Meghan, in 1997. Their second, a son named Connor, followed in 1999. Shuey paused her career to take care of the two kids but wasn't idle.
She joined hands with her husband to grow his Payton's Play It Forward Foundation. The foundation helps out families and kids in need of homes, and educational materials. They also cater to the health care of people without health insurance. The foundation also supported victims of domestic violence and Shuey played a pivotal part in ensuring their success.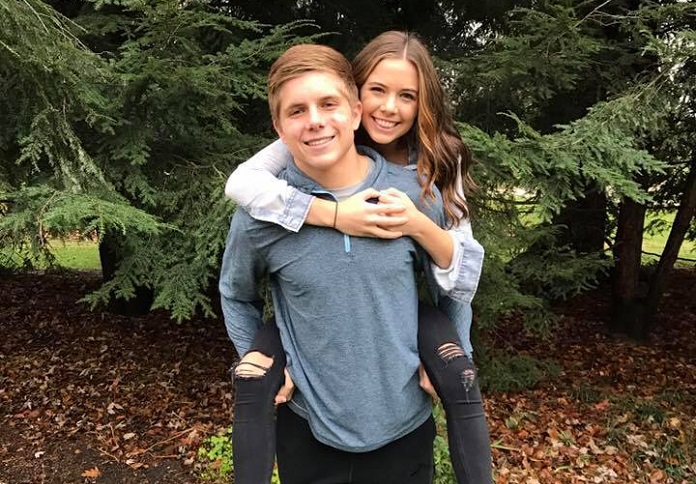 They Filed For Divorce in 2012 and it Was Finalized Two Years Later
Beth Shuey and Sean Payton enjoyed a scandal-free marriage for nearly two decades. Many people expected them to last forever but this was not to be as they filed for divorce in July 2012. The cause of the couple's divorce is not known but their filling stated that there was a conflict of personalities between the two of them which destroyed the legitimate ends of marriage and prevented any reasonable expectation of reconciliation.
Payton asked for joint custody as well as a private division of assets. On her part, Beth Shuey asked for sole physical custody as well as the right to decide where the kids would live. She also asked for child support and payment of medical bills for the kids. It took the couple nearly two years to decide on how to split assets and their divorce was finalized in 2014.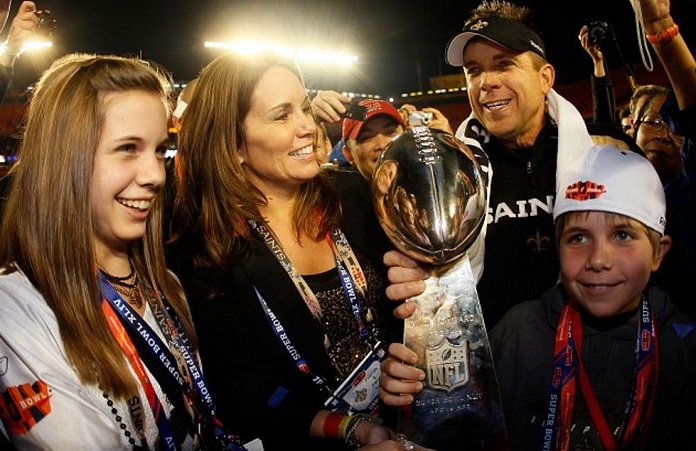 What is Beth Shuey's Net Worth?
Beth Shuey's net worth is put at $2 million. One primary source of her net worth is the $3.5 million divorce settlement that she reportedly received from Sean Payton. She will also have made lucrative investments over the years.
It is also possible that Beth Shuey has set up a business for herself now or is working for an organization. This is not confirmed, but one thing that is for sure is that she is an enterprising and hardworking woman.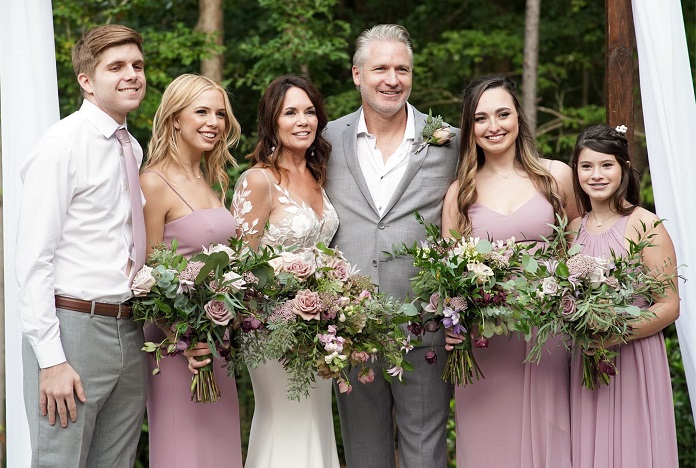 Who Is Beth Shuey's Second Husband?
Beth Shuey's second husband is Jamie McGuire, a real estate agent/broker who is based in North Carolina. Jamie McGuire is originally from Endwell, New York, and studied at Endwell-Maine Senior High School. He also studied at the Wentworth Institute of Technology. McGuire is now an experienced realtor and specializes in golf-course community homes.
Beth Shuey and Jamie McGuire met and began dating sometime in the late 2010s. They later got engaged and tied the knot on the 20th of September 2020. Shuey's kids from her marriage to Sean Payton were in attendance. McGuire's daughters from an earlier, relationship, Molly and Maggie McGuire were also in attendance.
It was a beautiful and heartwarming affair and showed the commitment of the couple to building a beautifully-blended family. Beth Shuey and her second husband now live in Raleigh, North Carolina, and their union is moving smoothly from all indications so far.