Jamie Foxx is hands down one of the proudest girl dads in Hollywood. The multiple-award-winning actor is quite close to his eldest daughter, Corinne, and has even co-produced a comedy show with her. Foxx also has a loving relationship with his second daughter, Annalise Bishop. Unlike her famous sister, who is making waves as a model, actress, TV producer, and DJ, Annalise has lived her life out of the spotlight due to her relatively young age. She, however, regularly accompanies her famous dad to the red carpet and has won people's hearts with her cute antics. Away from the spotlight, Annalise is a vibrant school girl and indulges in activities such as flag football and music.

Profile Summary of Annalise Bishop
Full name: Annalise Bishop
Date of birth: 13th October 2008
Age: 13 years old
Place of birth: California
Nationality: American
Ethnicity: biracial (African American and Caucasian)
Schools attended: Sierra Canyon School
Father: Jamie Foxx
Mother: Kristin Grannis
Sibling: Corinne Bishop
Annalise Bishop is the Second Child of Oscar-Winning Actor Jamie Foxx and PR Specialist Kristin Grannis
Annalise Bishop is 13 years old as she was born on 13th October 2008. Her nationality is American, while her ethnicity is mixed, thanks to her African-American father and Caucasian mother. Annalise Bishop is the second child of actor, musician, and producer – Jamie Foxx. Real name Eric Marlon Bishop, Jamie Foxx made waves on several TV shows in the 90s and early 2000s. He then became a household name after portraying famous American singer, Ray Charles in the 2004 biopic, Ray.
His performance saw him sweep the Oscar, Golden Globe, SAG, BAFTA, and Critics Choice movie award for best leading actor, and since then, he has never looked back. Foxx is now famous for movies such as Annie, Just Mercy, Django Unchained, and Dreamgirls. He has also made waves as a musician and has a Grammy award to his credit. On the other hand, Annalise's mom is an American lady named Kristin Grannis. Grannis mostly likely has some Greek ancestry and has built a career as a public relations guru. It was in the course of her work that she and Foxx began dating.
The Couple Ain't Together Anymore But Are Wonderful Co-Parents to Their Daughter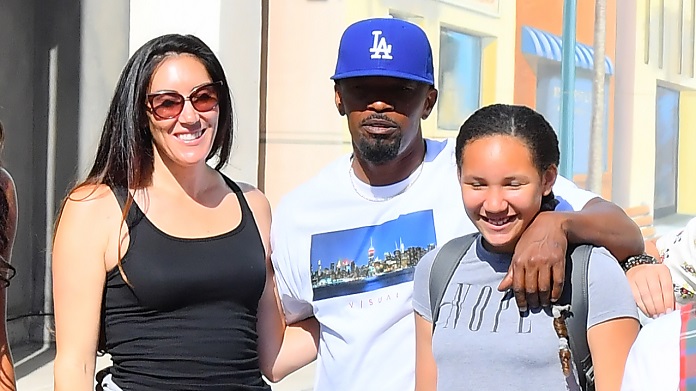 Annalise Bishop's parents were never married, but they did date for a couple of years. It is unknown exactly when they started dating, as Foxx jealously guards his love against the public, but they welcomed their daughter in 2008. They continued their romance for some time after that but later broke. The couple remains apart to date, and despite some initial hard feelings that surrounded their breakup, they have established cordial relations for their daughter. Foxx and Grannis were spotted taking their daughter out on a yacht during the Labor Day Weekend in 2020. They have also been spotted at other joint family fun time activities, including attending an NFL game in 2019.
Foxx and Grannis also embarked on multiple dinner dates in 2020 without their daughter. This has sparked rumors that a reconciliation may be on the cards, but nothing has come out of it yet. The couple is focused on being the best parent that they can be to their daughter, and Foxx has even dished on some of his parenting philosophies. The actor exposes his girls to strong role models, such as Oprah and Hillary, to inspire them to break glass ceilings. Foxx has also revealed that his parenting strategy is a mixture of liberal and disciplinarian as he wants to instill the proper values in his daughters.
Annalise's Elder Sister, Corinne Foxx, is a TV Producer, Actress, and Model
Annalise Bishop has all the time to decide whether she will follow her dad's footsteps into showbiz, but one person who has already made that decision is her elder sister and only sibling, Corinne Foxx. Corinne is the daughter of Jamie Foxx and a former girlfriend named Connie Kline and was born on 15th February 1994. She obtained her high school diploma from Sierra Canyon High School and went on to study public relations at the University of Southern California. After that, she attended various acting schools before delving into showbiz.
Corinne has modeled for the likes of Ralph Lauren and Dolce & Gabbana. She has also featured in a couple of movies, including the 2019 horror sequel, 47 Meters Down Uncaged. Corinne is also a DJ and has played on the set of Beat Shazam, a TV show hosted by her dad. Corinne is 15 years older than her sister, Annalise, but they are pretty close. The girls regularly hang out together and look out for each other. They have also accompanied daddy to the red carpet together. Corinne has meanwhile revealed that she suffered anxiety and cyberbullying due to living in the spotlight. She had to develop mechanisms to cope with this, and there is no doubt she would be taking measures to shield her sister from the negative side effects of the spotlight.
Annalise Regularly Accompanies her Dad to Award Ceremonies and Other Red Carpet Events
Annalise Bishop lives in California and most likely attends the Sierra Canyon School, a private co-ed school frequented by celebrity kids, and her elder sister also attended. She majorly lives with her dad, and he has been offering snippets into what his daughter is all about. The famous actor has revealed that his daughter plays flag football and is the only girl in her league. She is also quite talented, and this doesn't surprise her dad as most of his family members are gifted athletes.
Asides from athleticism, Annalise Bishop is also a budding musician. She plays the piano, and her dad has shared videos of them jamming together on her Instagram. Another area in which Annalise and her dad have been serving us family goals is on the red carpet. Given the instability of his love life, Jamie Foxx often prefers to take his daughters as his date to major red carpet events, and the result has been incredible thus far. Annalise and her dad attended the 2014 American Music Awards together, and she even joined him on stage in the event. That same 2014, Annalise also accompanied her dad to the premiere of The Amazing Spiderman 2 and the Hollywood Stands Up to Cancer event.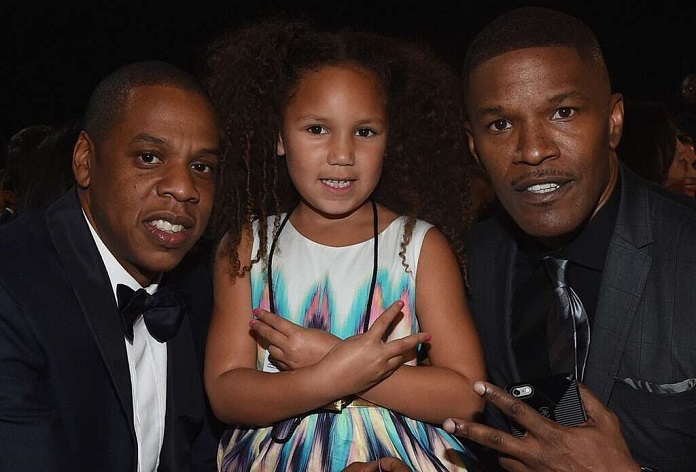 2015 was a big one for Annalise Bishop as she accompanied her dad to the Grammy Awards. In the event, she took pictures with A-list superstars such as Madonna, Paul McCartney, LL Cool J, Taylor Swift, and Jay-Z. The cutest part of it all was that the little girl was unfazed by these superstars and posed wonderfully for each snap. Annalise Bishop also joined her dad and sister at the 2020 edition of the SAG Awards. While the adults settled for formal dinner wear, Annalise looked wonderful in streetwear with her gorgeous hair cascading down her shoulders.