It has been nearly a decade since Banda music star Jenni Rivera, passed away and in that time, her children have kept the flag flying by advancing her estate. They have also made the Rivera name proud with their respective exploits as musicians, artists, and models. Another set of people who have played a key role in keeping the Jenni Rivera legacy alive is her immediate family members.
The late singer hailed from a musical family dynasty comprised of a record label boss of a dad named Roberto and three brothers who are also musicians. Even the Riveras who have not gone into music have busied themselves managing their late sister's estate, which means that the entire family is in the spotlight. As is the norm with any family, Jenni Rivera's siblings have had their share of squabbles over the years, but they have always banded together at the end of the day.
Jenni Rivera is one of the Biggest Female Stars in Banda Music History
In the course of a brilliant career that spanned two decades, Jenni sold 15 million records. She released several albums, including her eponymous 10th studio album, Jenni, which topped the Billboard Top Latin Albums chart. She also received numerous awards, including two Billboard Music Awards and 22 Billboard Latin Music Awards. Away from music, Rivera also made waves as a reality TV star and started numerous businesses. She was truly a success in every sense of the word, and her family background played an important part in the whole thing.
Born in the year 1969, Rivera originally intended to put her business degree to good use. However, she had to help out at her father's record label, Cintas Acuario, and soon caught the performance bug, much like her other siblings. Rivera would go on to outshine her siblings, including those that made it into the industry before her, and what made her achievement even more impressive was that she did so in a male-dominated genre. She was able to breach the frontiers of Banda music and was truly a global star before her unfortunate demise in November 2012.
She Had Five Siblings including, Juan, who is an Award-Winning Musician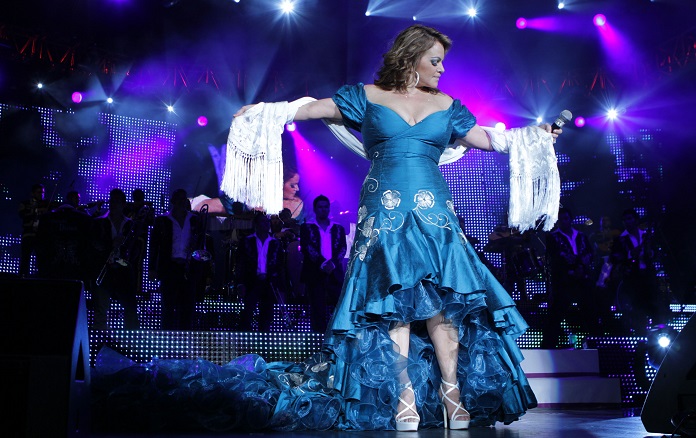 The late Jenni Rivera's siblings are five, as she hailed from a family of eight, which includes her father – Don Pedro, and her mother, Rosa Saavedra. She also has four brothers and one sister. The Rivera siblings were quite close as children, but each focused on his own path by the time they grew up. The strain of being in showbiz further worsened matters, and the siblings often squabbled amongst themselves. They, however, knew how to close ranks when it mattered most, and they did so when their beloved sister, Jenni, passed away in 2012.
The singer had just finished giving a concert in the Mexican town of Monterrey and was on her way back to the United States when her helicopter crashed. Her family was devastated by the news and held out hope that she may still survive. This turned out not to be the case, and they grieved together. They led an outpouring of tributes and bade her farewell in a deserving manner, with her father describing her as a Queen and promising that they would see each other again soon.
Meet Jenni Rivera's Siblings
Pedro Rivera Jr.
Date of birth: 20th April 1964
Age: 57 Years Old
Occupation: clergyman and musician
Spouse: Ramona Rivera
Children: Four, including Jessica, Petey, David, and Alejandro
Jenni Rivera's oldest sibling is Pedro Rivera Jr. Born on the 20th day of April 1964, Pedro is just five years older than his famous late sister. Pedro Jr. was born at a time that the Rivera family still resided in Mexico. They later migrated to Long Beach, California, and he remains there to date. While most of the Rivera family members have ties to the music and entertainment industry, Pedro Rivera Jr. has chosen a slightly different part and is a pastor. Together with his wife, he leads a Spanish-language church known as Iglesia Primer Amor in Whittier, California. The church has several good reviews online, with attendees describing it as a very welcoming place.
Pedro Jr also caught a bit of the music bug that dominates in his family. Still, unlike his siblings who sing songs extolling the drugs trade (also known as corrido music), he focuses on Christian music and has dropped some worship albums, namely Yo Te Agradesco, Yo Le Alabo de Corazon, etc. Given the nature of his calling, Pedro Rivera Jr. avoids the spotlight, unlike most members of the Rivera family. He is, however, a calming influence and a voice of reason when a quarrel breaks out in the family.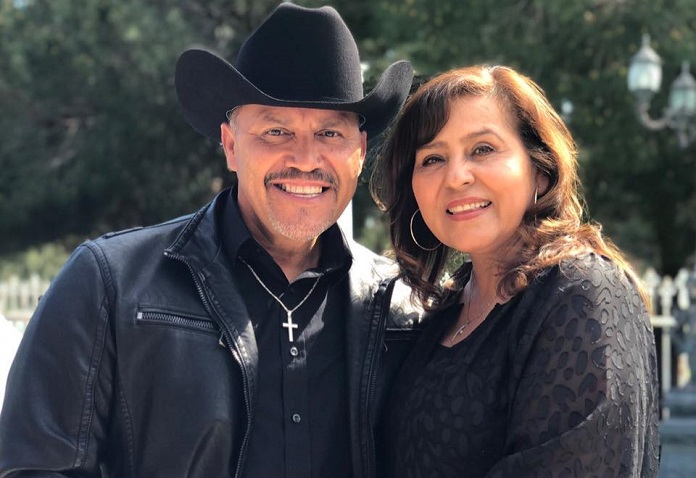 In his personal life, Pedro Jr has been married to a lady named Ramona since 1986. The couple has been together for the past 35 years, and they have four children together, namely Jessica, Petey, David, and Alejandro. They have managed to build a long-standing union, but it hasn't been all smooth though. Pedro Jr once confessed to being physically abusive towards his wife and pushing her off the bed. Thankfully, she forgave him, and he learned a lesson, which he often shares with others: a man who lays hands on his wife is a coward.
Gustavo Rivera
Full name: Gustavo Lawrence Rivera
Date of birth: 1st March 1966
Age: 55 Years Old
Occupation: Musician
Spouse: Martha Patricia Duarte (m.1989)
Children: Two, namely Gustavo Rivera Jr. and Karina Rivera
Another of Jenni Rivera's siblings born in Mexico before their parents' immigration to the U.S. is her immediate elder brother, Gustavo Rivera. Born on the 1st day of March 1966, Gustavo is three years older than Jenni. This age gap was quite close, and they grew up playing and fighting together as most siblings would do. That tight relationship would remain even as they reached adulthood and pursued their individual lives. Gustavo is also a musician and released his first album, Canto a Selena, in 1995. Since then, he has released several more including 20 Exitos, El Bilete, Si Volvieras, and Directo al Corazon etc.
Some of his tracks have seen him collaborate with his younger brother, Lupillo Rivera, which is quite good seeing that both brothers had a public feud, which saw Gustavo damage Lupillo's car with a baseball bat back in 2013. They have obviously mended fences now and are on amicable terms. In his personal life, Gustavo is married to a lady named Martha, and they have two children together. The couple and their children have avoided any scandals, unlike some other members of their larger family.
Lupillo Rivera
Full name: Guadalupe Rivera Saavedra
Date of birth: 30th January 1972
Age: 49 Years Old
Occupation: musician
Spouse: Maria Gorola, Mayeli Rivera (2006 to 2019)
Children: Six, including Arena, Abigail, Angelica, Ayana, Lupita, and Rey.
Lupillo Rivera is one of Jenni Rivera's most famous siblings. In fact, he started his music career before hers and has achieved success on his own merits. Born on the 30th day of January 1972, Lupillo is three years younger than Jenni and obtained his high school diploma from Long Beach Polytechnic High School in 1990. He initially wanted to be a restaurateur, but their father, Pedro, hired him to work at his recording studio. From scouting local talent in bars, Lupillo Rivera soon became the talent himself and started making music in the mid-90s. From 1995 to date, Lupillo Rivera has dropped not less than 23 albums, including Entre Copas y Botellas, Con Mis, Propias Manos, Despreciado, el Tiro de Gracia, and Tu Esclavo y Amo.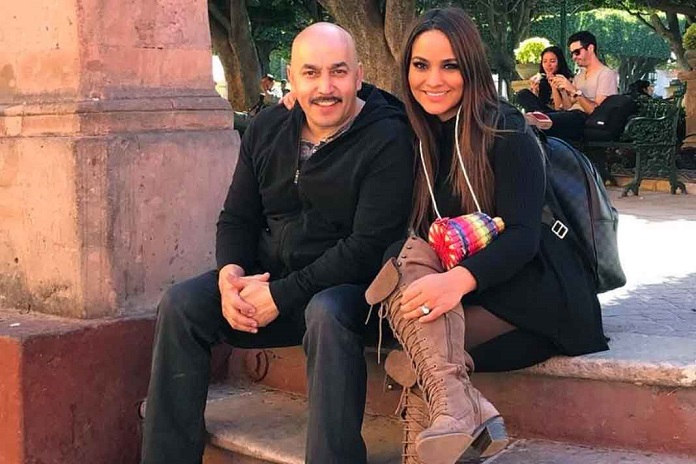 He has received numerous honors, including the 2010 Grammy award for best Banda album, the 2002 Lo Nuestro award for Banda artist of the year, regional Mexican male artist of the year, etc. Lupillo Rivera was previously married to a lady named Maria Gorola, and they had four daughters together, namely Arena, Abigail, Angelica, and Ayana. They later divorced, and he got married to businesswoman Mayeli Rivera in 2006. The marriage lasted for 13 years and produced two daughters, namely Lupita and Rey Rivera. Lupillo and his wife divorced in 2019, and since then, she has come out to accuse the singer of not supporting their children.
According to her, he has never given her a single dollar or pitched in to help her in any way. Lupillo has largely refused to respond to these allegations, but the drama surrounding his family has not gone away. His eldest daughters, Ayana and Abigail have publicly feuded with their cousins, i.e., Jenni Rivera's daughters, to the extent that they obtained restraining orders against each other.
Juan Rivera
Full name: Juancho Manuel Rivera Saavedra
Date of birth: 22nd February 1978
Age: 43 Years Old
Occupation: musician
Spouse: Brenda Rivera
Children: Four, namely Marina, Johnny, Divine, and Frido
Juan Rivera is nine years younger than his late famous sister, Jenni Rivera, having been born on the 22nd of February 1978. Inspired by his family's success in the music industry, Juan delved into music at 16, releasing a debut track titled El Atizador. Since then, he has released nearly two dozen albums, including 2000's Orden de Apprehension, which has a 2.5 stars rating. Besides his music, Juan Rivera also manages part of his late sister's estate, especially matters relating to her music, her archives, and previously unreleased works.
This has brought him into a dispute with the late singer's children, thanks to the mindset that he may be cheating them out of their own mother's money. Juan Rivera has rejected these allegations and insists that he does his best for the late sister's estate. Some people have supported him, believing that Jenni's children would have dissipated her estate if not for Juan's shrewd management skills. The whole controversy has caused Juan heartache on occasion, but he takes solace in his own music career and his family. In 1995, Juan Rivera got married to a lady named Brenda Rivera. They remain together to date and have four kids together.
Rosie Rivera
Full name: Rosie Amelia Rivera Flores
Date of birth: 3rd July 1981
Age: 40 Years Old
Occupation: Author and TV personality
Spouse: Abel Flores
Children: Three, namely Kassandra, Sammy, and Elias
Another of Jenni Rivera's siblings that is quite famous is Rosie Rivera. Still, unlike Lupillo, who gained fame for his music, Rosie's popularity is tied to her close relationship with her late sister. Born on the 3rd day of July 1981, Rosie is a good 12 years younger than Jenni. It, therefore, meant that the late Jenni saw her as a precious bundle of joy to help raise, and this was what she did. Rosie lived with her elder sister while growing up, and the late singer encouraged her in any way she could. She often told her that she would end up being great someday. She also encouraged her in her college studies to ensure she completed her degree.
That closeness had some downsides, though. The fact that Rosie resided with her elder sister exposed her to Jenni's first husband, Jose Marin, who sexually assaulted her for several years. She later revealed what was going on, and Jenni believed her side of the story and worked with law enforcement to ensure that Marin was convicted. This saved the close relationship between the two sisters, and Jenni entrusted Rosie with administering her estate and serving as a guardian for her kids in her will. The kids are grown up now and don't need more guardianship, but Rosie Rivera continues to do good work on her late sister's estate. She has expanded its reach to many profitable ventures. She also has plans to ensure that her late sister gets a befitting biopic in the nearest future.
Apart from working in her late sister's estate, Rosie Rivera is an author, a public speaker, and a TV personality. She penned the 2016 book, My Broken Pieces: Mending the Wounds From Sexual Abuse Through Faith, Family, and Love. Her book discusses the horrible and life-changing experience of sexual abuse at a young age and how her family's faith and love helped her heal and mend the broken pieces of her life. In addition to the books, Rosie Rivera has also dedicated herself to organizing conferences where she shares hope for victims or people affected by sexual abuse. Rosie Rivera is also thriving in her personal life. She previously dated a young man named Chief and welcomed a daughter named Kassandra in 2003 at 22 years.
The romance with Chief is over, and Rosie has found love again with Abel Flores. Flores is a singer and songwriter and a former contestant on the Telemundo version of The Voice known as La Voz US. He and Rosie tied the knot in 2011 and have two kids together, namely Samantha Clay Flores (born 2013) and Elias Melek Flores (born 2015). Rosie and her husband co-host a podcast known as The Power of Us. The show is targeted at married couples and helps them cope with the ups and downs of marriage. Together with their kids, the couple also featured in the reality TV Show titled Rica, Famous and Latina. The Show, which translates into Rich, Famous, and Latina, is modeled after The Rich Housewives Concept; they featured from 2014 to 2017.