Where is Joey Heatherton Today? The multi-talented entertainer, Joey Heatherton reigned during the 60s into the 70s performing in variety shows, acting in TV shows as well as a handful of movies. Her raunchy dance styles which many found uncomfortable at the time earned her the title of a sex symbol. Blessed with amazing vocals, Heatherton serenaded her viewers each time she was on the mic. She also had a brief career in music, releasing her debut and only album titled The Joey Heatherton Album in 1972. After the 70s, Heatherton's career seemed to have gone on a steady decline and never bounced back to its glory days. "What has become of Heatherton?" many of her admirers have long wondered.
Joey Heatherton's Biodata Summary
Full Name: Davenie Johanna "Joey" Heatherton
Born: September 14, 1944
Age: 77 years
Place of Birth: Rockville Centre, New York, United States
Parents: Ray Heatherton and Davenie Ross Watson
Siblings: Dick Heatherton (born October 19, 1943)
Education: Saint Agnes Academy
Spouse: Lance Rentzel (m. 1969–1972)
Height: 5 feet 5 inches (1.65 m)
Albums: The Joey Heatherton Album
Joey Heatherton Is Unofficially Retired From The Movie Industry
Unfortunately, Joey Heatherton's career did not end as well as it started. Her last work on record is a 2002 film titled Reflections of Evil. A couple of years later in 2004, she re-released her only album The Joey Heatherton Album with cover art that reminded everyone of who she once was. For the album art, Heatherton posed nude, the photo was taken by the acclaimed photographer Harry Langdon Jr.
After a long period of absence from the tabloids, Joey Heatherton's name resurfaced in 2014 when it was reported by TMZ that her neighbor living upstairs above her apartment had filed a restraining order against her. According to court documents, Heatherton and her neighbor, a certain Chandra Arend had been at loggerheads over the noise her blender made when she used it every morning. In a bid to tell her to keep the noise down, Heatherton would bang on the ceiling but this was done in futility as Chandra kept up with the routine usage of her blender. A fed-up Heatherton laid an ambush on her neighbor – in the morning when Chandra was leaving for work, Heatherton waited for her at the lobby of the apartment building and attacked her with her high-heeled shoe. The court granted Chandra a restraining order forbidding Joey Heatherton from coming within 20 feet close to her.
The aforementioned apartment building is in Sherman Oaks, California. It is unclear whether or not Heatherton has moved out from the apartment or still resides there. Like most Hollywood stars of her time, Heatherton is not active on any social media platform, thus it is difficult to keep up with her as she is no longer active in the industry. Since her 2002 feature film, she seems not to have had any other gig, and while she has never announced her official retirement from the industry, a hiatus that long might well be equal to retirement. Heatherton's disappearance from the media space was not abrupt, but began in the early 70s when she began abusing drugs.
The 77 Year Old Was Born Into A Family of Entertainers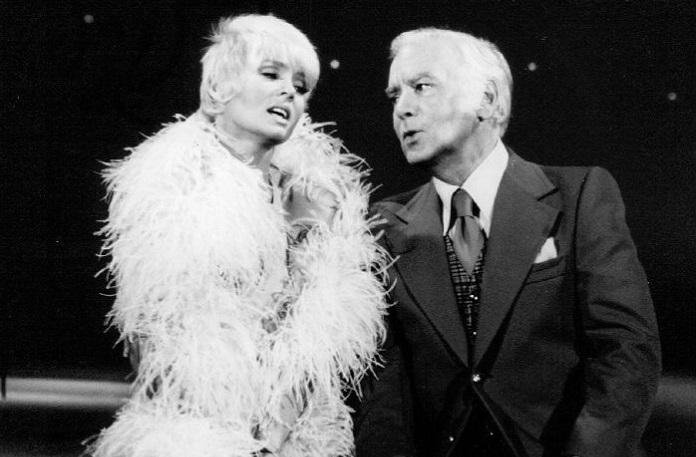 Joey Heatherton was born on the 14th of September 1944 in Rockville Centre, New York, she was also raised in the Nassau County town by her parents Davenie and Ray Heatherton. Upon birth, she was given the name Davenie Johanna Heatherton, however as a kid, she was nicknamed Joey which is a combination of her first and middle name. She has a brother who was once a disc jockey.
Heatherton's parents who both had a career in entertainment had a huge influence on her when she was growing up. Her father Ray was one of Broadway's biggest stars. He was at the forefront of pioneering the TV during his days. He had a role in the 1937 musical comedy, Babes in Arms. His biggest show was the stage show, The Merry Mailman, also shown on TV, the children's show became a favorite of many kids in the greater New York area. As a kid, Heatherton would often sing alongside her father. In 1975, at the peak of Joey's career, she had the opportunity to sing with her dad in Joey & Dad, a four-week Sunday night variety program. Her father passed away in 1997 at the age of 88.
Joey Heatherton's mother, Davenie, after whom she was named, was a dancer. She met Joey's father Ray on the set of the 1937 film Babes In Arms. Influenced by her parent's entertainment careers, Joey Heatherton began training as a ballet dancer at the age of 6 at Dixon McAfee School of Dance. She attended a Catholic grade and high school, Saint Agnes Academy aka The St. Agnes School. For four years, she studied dance under the tutelage of famous ballet choreographer, George Balanchine.
Joey Heatherton Was Best Known For Her TV Appearances
In addition to dance, Joey Heatherton also studied dramatics, modern jazz, and voice. Her career began when she was a kid. She featured in her father's play, The Merry Mailman. She was just 15 years old at the time. She was also among the teen performers on the popular New York stage play Sounds of Music. It was not long until Heatheron became very famous like her father. She earned national recognition for her part in Perry Como's Kraft Music Hall. She effortlessly portrayed the role of a young teen who has a crush on Perry Como, the star of the show. Her first televised role was in the CBS crime TV series, Route 66.
By the mid-1960s, Joey Heatherton had solidified her place as a star. She had become known for her sultry and provocative dance moves which she usually did clad in very little clothing. Some of her popular performances at the time came in Hullabaloo, an NBC variety series, The Dean Martin Show, The Andy Williams Show, The Hollywood Palace, The Ed Sullivan Show among others.
Joey Heatherton also appeared in a number of films. She made her debut in 1963's Twilight of Honor. Her other films would include Where Love Has Gone, My Blood Runs Cold where she played her first lead role.
Heatherton started trying her hands at making new music from her teens, though her first work at the time did not gain recognition, she would eventually strike gold with her first eponymous album.
She Had A Handful of Run-Ins With The Law
Unfortunately, Heatherton could not sustain her fame and success for too long as her problems began in the early 70s. It was a time when her marriage was hitting the rocks and her frequent substance abuse and anorexia exacerbated matters. Slowly and then quickly her importance in the industry faded. She was unable to land frequent jobs and her career began to nosedive. It was never the same again safe for a period in the mid-70s where she had a few mildly successful works. Regardless, Joey Heatherton continued to work even to the 90s.
With infrequent jobs, marital problems, and substance abuse, it was not long until Heatherton began to find herself on the wrong side of the law. She pled not guilty to her first arrest in 1985 for theft after her refusal to pay for services rendered to her at a spa. Her second charge which was in July of that same year was for interfering with government duties. She had allegedly slapped a Manhattan's U.S. Passport Agency office clerk. Fortunately, she was acquitted of the charge when the court hearing ended in September 1986.
A month before the charges were dropped, Heatherton was again arrested for stabbing Jerry Fisher, her ex-boyfriend who also previously worked as her manager, with a steak knife to the hand. Fisher would later drop the charge.
Heatherton Was Married to NFL Player, Lance Rentzel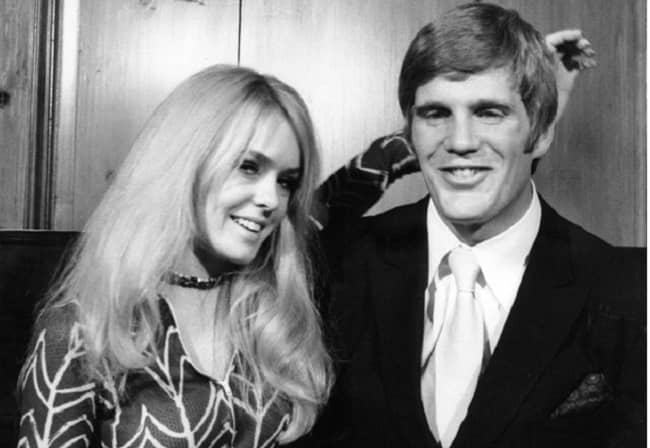 During the peak of her career in 1969, Joey Heatherton got married to Lance Rentzel. Their wedding was held in New York City. Lance at the time was playing as a wide receiver for the Dallas Cowboys of the NFL. He subsequently played for the Los Angeles Rams and ended his career in 1975.
Heatherton filed for divorce from Rentzel in 1971, a year after he plead guilty for exposing his private parts to a 10-year-old. He was accepted to undergo psychiatric evaluation and was given a suspended sentence. The couple finalized their divorce in 1972. Despite being the first marriage for both, the couple did not have a child. Details of the subsequent relationships have been kept away from the media.