Alexa Demie is from Atwater Village, California, United States of America, and she has mixed (Caucasian and Latina) ethnicity. Her parents are Rose Mendez and Scott Wilson Vanerstrom. Alexa Demie's parents were never married and she was majorly raised by her mother.
They experienced some issues in their relationship as she was growing up but they remain quite close and Demie has described her mom as her best friend. The actress, singer, and fashion designer also maintains a good relationship with her biological father as well even though he wasn't very much present while she was growing up.
What is Alexa Demie's Ethnicity?
Alexa Demie was born on the 11th of December 1990. Her birth place is Atwater Village, California, and she spent her formative years there. She has mixed Caucasian and Latina ethnicities. She owes her Latina ethnicity to her mother, Rose Mendez, who is originally from Mexico but immigrated to the United States as an infant.
Demie then gets her Caucasian ethnicity from her biological father, Scott Wilson Vanerstrom, who is Caucasian and has English, Canadian and American ancestry. Given the fact that she was largely raised and nurtured by her maternal side of her family, she feels a strong connection to her Mexican heritage and proudly identifies as Latina. She speaks Spanish fluently and is determined to use her acting career to challenge stereotypical representations of Latinas in Hollywood.
How Old is Alexa Demie?
Alexa Demie is 32 years old. The actress has never admitted nor confirmed her age publicly and this has spurned several conspiracy theories. Some argued that she was a vampire while others stated that she was immortal.
The mystery about Alexa Demie's age was finally solved in February 2022 when a former high school classmate shared their yearbook and confirmed that Demie was born in 1990. It is now believed that her date of birth is the 11th of December 1990.
Meet Alexa Demie's Mom
Alexa Demie's mom is Rose Mendez, a professional makeup artist, and budding writer and producer. Mendez is originally from the Mexican town of Michoacán and was born on the 25th of October 1979. Her father's name is unknown but her mother's name is Martha. She also has a brother named Hugo.
Rose Mendez immigrated to the United States as an infant with her family. In the U.S., the family made their home in Los Angeles and she attended school like other kids. She later decided to make a career out of her passion for makeup.
She underwent the necessary training and went on to build a thriving career for herself.
Rose Mendez worked as a professional makeup artist for many years during which she did both runway and editorial makeup. She also got to work for beauty and cosmetics companies such as MAC.
Mendez has largely scaled back her make-up career but she still retains some clients. She is also a budding writer and producer, and has a talent agency known as Wide Awake and Dreaming.
Who is Alexa Demie's Dad?
Alexa Demie's dad is Scott Wilson Vanerstrom, a California native who was born sometime in the 60s. He has dual American and English nationalities and his mother is named Carole Freedman. His father is an American man named John Robert Vanerstrom. Scott Wilson is also better known as the stepson of the late Dennis Wilson, the late American singer, and songwriter who co-founded the rock band known as The Beach Boys.
Scott's mom, Carole, had him as a teenager and then broke up with his dad. She later met Dennis Wilson and they got married. Scott grew up to have a very close relationship with Dennis Wilson. They fished and went to the beach together.
The singer also brought him along on tours. As a result, Scott even assumed that Dennis Wilson was his biological dad, but he later discovered the truth. Even though Dennis Wilson planned to adopt him, this was not done until the singer and his mom eventually divorced.
Scott Wilson Vanerstrom spent his formative years in Los Angeles and attended school like any other kid. He grew up to run a business and marry a wife but he lost both due to drug addiction. He later mended his ways and penned a book about his late stepfather titled Son of a Beach Boy.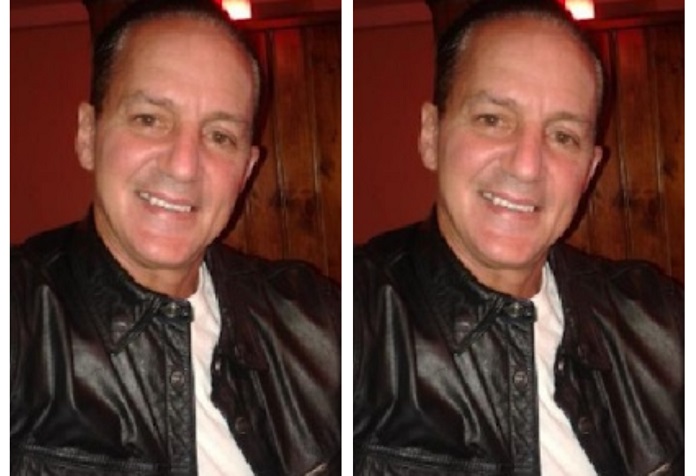 Alexa Demie's Parents Were Never Married and She Was Largely Raised by her Mom
Alexa Demie's parents were never married. They dated as teenagers and Mendez got pregnant with Demie at an early age. The young couple tried to make the best of the situation but by the time Alexa Demie was born in 1990, Scott Wilson Vanerstrom was out of the picture.
Mendez, thus, was saddled with the responsibility of raising her daughter alone and she did the best she could. She also got some help from her family members. Alexa Demie and her mother endured mixed fortunes as the years went by.
For instance, they bonded over their shared love for makeup and Mendez taught her daughter a few tricks. On the negative side, the mother-daughter duo also had arguments and fought as Alexa grew older and she even ran away from home on a few occasions.
It was an unfortunate situation and it was further compounded by the fact that Alexa didn't have a stable male influence in her life. She, therefore, grew up to distrust men.
She Remains Close to her Mom Till Date and Has Reconciled With Her Dad
Despite all the arguments and fights, Alexa Demie and her mother were able to maintain a close relationship. One of the reasons behind this was Mendez's unflinching support for her daughter. She believed in her daughter's aspirations no matter how lofty it was and encouraged her to pursue them.
Her daughter was able to become a big star and remains quite grateful, thus making for a rock-solid relationship. On the other hand, Alexa Demie also forgave her father and they now maintain a steady relationship though they may not be overly close to each other.
Alexa Demie's Mom Has Two Other Daughters, Including Instagram Model Falize Rome
Rose Mendez has two additional daughters from her past relationships, including her past marriage. Amongst them is Falize Rome. Rome is an Instagram model and a fashion designer with her own bikini line. She has nearly 10,000 followers on her Instagram account.
Rose Mendez's third child is another daughter nicknamed Tally. Tally was born sometime in the 2010s and is still quite young and of school age. Her mom has shared small clips of her on Instagram and these clips reveal that she is having a happy childhood.
It is quite possible that Alexa Demie's dad also has other children given the fact that he has been married in the past but there is no confirmation of this.