Rosemarie Fritzl is an Austrian woman who gained a reputation for being the mother of Elizabeth Fritzl, a young girl who was kidnapped and abused, both physically and sexually by her father, Josef Fritzl – who was also Rosemarie's husband. She is currently divorced and lives alone in a flat in Linz, Austria.
Summary of Rosemarie Fritzl's Biography
Full Name: Rosemarie Fritzl
Gender: Female
Date of Birth: September 23, 1939
Rosemarie Fritzl's Age: 82 years old
Ethnicity: Caucasian
Nationality: Austrian
Zodiac Sign: Libra
Sexual Orientation: Straight
Religion: Christianity
Marital Status: Divorced
Rosemarie Fritzl's Ex-Husband: Josef Fritzl
Rosemarie Fritzl's Children: 7 children (Gabriele Frizl, Urike Fritzl, Elizabeth Frizl, Doris Fritzl, Harald Frizl, Josef Jnr. Fritzl, Rosemarie Jnr, Frizl)
Siblings: Sister (Christine Renner)
Famous for: Being the mother of abused Elizabeth Fritzl
Rosemarie Fritzl Was Also A Victim Of Her Husband's Cruelty
Rosemarie Fritzl was born on September 23, 1939, under the sun sign of Libra, in Austria. Other than the fact that she has a sister named Christine Renner, whose identity was actually revealed during the trial of her ex-husband, no other family members' identity has made its way to the media or general public. Consequently, the identity of her parents and what they did for a living has been withheld from the public.
Rosemarie, who has practically spent all her life in Austria, met and married her now divorced husband, Josef Fritzl when she was only 17 years old and the latter was 21 years old. Rosemarie's marriage wasn't all smooth sailing because unknown to her she was getting hitched to a sadist. She described her then-husband as someone who was unkind, manipulative, and hard on her and their children. She went further to say that the man subdued her and would take every chance to publicly humiliate her.
She Birthed Seven Children For Josef Fritzl
The couple had seven children together, two boys and five girls. In order of their births, Ulrike Fritzl was the first child born to Rosemarie and her husband Josef in 1957. Ulrike is now a teacher. After the birth of their first daughter, the couple had a second child, another daughter, that they named after Rosemarie. Rosemarie Jr. Fritzl was born in 1960.
Three years later, in 1963, Rosemarie and her then-husband welcomed a third child, but a son this time. They named the boy Harald Fritzl. It took them another three years, in 1966, to birth their fourth child, a third daughter, and definitely the reason why they are in the spotlight. She was named Elisabeth Fritzl and as readers would come to find out, Elisabeth had a terrible experience as a member of the Fritzl household.
After the birth of Elisabeth, Rosemarie took in again and gave birth to twins, Josef Jr. Fritzl (2nd son) and Gabriele Fritzl (4th daughter), in 1971. The following year, following the birth of the twins, Rosemarie gave birth to her seventh and last child, who also became the fifth daughter of the household. Doris Fritzl was born in 1972. The entire family lived together in their home in Amstetten, Austria.
Rosemarie Claimed She Was In The Dark About Her Ex-Husband's Actions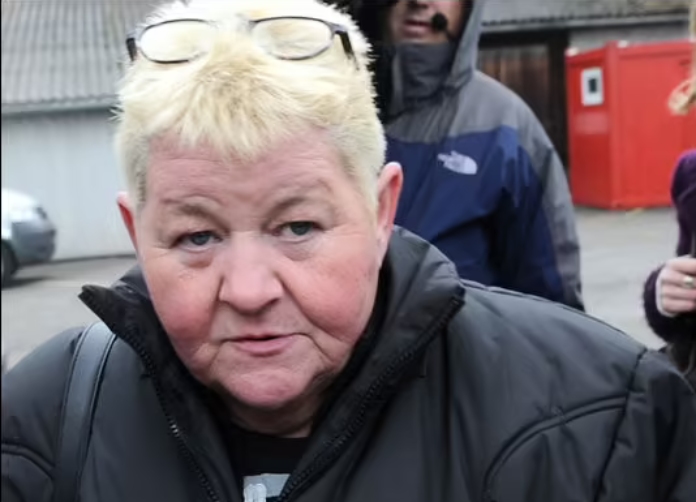 In addition to the constant abuse that the Fritzl household endured from the family's patriarch, Josef, things were relatively not smooth at home for Rosemarie and her children. In fact, prior to her kidnap, imprisonment, and torture, Elisabeth had run away from home in 1983 because of the abuse she had already started enduring at the hands of her father.
She was found and brought back home by the authorities, but that signaled the beginning of her woes at the hands of a very cruel and evil father. Josef Fritzl had found the perfect excuse to make Rosemarie's daughter, Elisabeth, disappear forever.
He figured that if she had run away before, she would have no problem doing so again and so in 1984, just after Elisabeth who was born on April 6, 1966, had turned 18, she went missing again, but this time, unknown to everyone else but Josef, she was right there in the house, handcuffed and locked in the soundproof basement.
Rosemarie's reaction was to alert the authorities to her missing daughter. However, after some investigations, Josef led the authorities and his wife, Rosemarie, to believe that Elisabeth had run away a second time to join a cult. To reinforce this story, the heartless Josef forced Elisabeth to write letters that would strengthen the fabrics of the untrue tales he had spun.
Elisabeth would spend the next 24 years as a captive in her own home and to make matters worse, she spent it as a sex slave to her own father. During the course of this 24-year captivity, Elisabeth also gave birth to seven children, although she was left with six after the death of one of her sons, a few days after birth. Josef burnt the body in the basement incinerator.
Rosemarie, who already lived in fear of her husband, was forced to accept his version of events, even when she was not allowed in the basement for any reason. She was forced to raise three of Elisabeth's children as her own after Josef convinced her with yet another fake letter from Elisabeth confirming her inability to take care of the children on her own.
Rosemarie Fritzl's Husband Was Arrested In 2008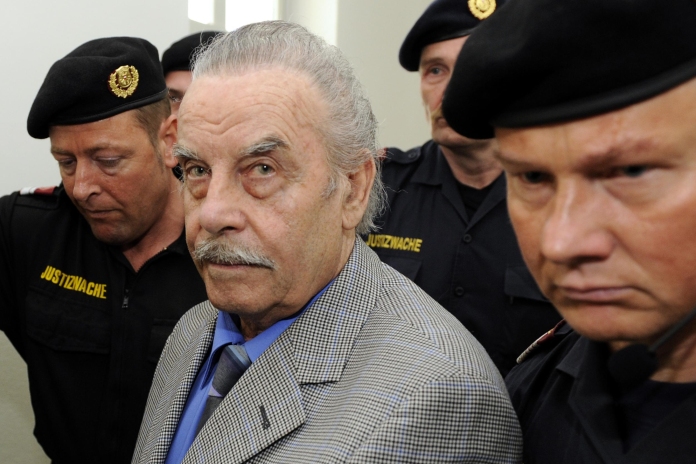 The fall of Josef Fritzl reportedly began after he acceded to Elisabeth's request to take their eldest daughter, Kerstein, to the hospital after the latter had fallen ill and was unconscious. In a bid to make it seem like Elisabeth had dropped the daughter off with a note, Josef presented a bogus letter from Elisabeth that detailed the sick child's medical history. Doctors at the hospital found the letter to be mechanical and invited the authorities who were forced to re-open Elisabeth's missing person's file.
On further investigation, they found out that no such cult existed and the nemesis finally caught up with Josef when he took Elisabeth and her other 2 remaining children to see her daughter who was in critical condition at the hospital. On arrival, the police were tipped off about Elisabeth's presence in the hospital.
They detained father and daughter and after assurances from the cops about her safety and that of her children, Elisabeth opened up about her barbaric 24-year ordeal. Josef was promptly arrested on April 26, 2008, and charged with false imprisonment, rape, incest, and manslaughter by negligence. The evil rapist father eventually pleaded guilty to all counts and was sentenced to life imprisonment in March 2009.
Like every member of the family, Rosemarie's reaction to all the then-recent revelations was one of utter shock and amazement to the events that had unfolded right under her nose. Also following the arrest of her then-husband, the police were obliged to look into Rosemarie as a possible accomplice, but they found out that she was also mistreated and abused by Josef Fritzl.
She Divorced Josef a Few Years After The Trial
It is an incredible testament to the psychological hold that Josef had over Rosemarie that she continued to visit him after he was imprisoned, considering the ordeal that he had put the family through. However, this was a period where she was also undergoing intense therapy along with members of her family, including Elisabeth.
During the course of this therapy, the prison visits became few and far between and by 2012, the visits had stopped altogether. Rosemarie eventually got divorced from her crazy ex in 2012. She even changed her name to protect her privacy and for her own security.
Rosemarie's Relationship With Elizabeth Has Improved
In the immediate aftermath of the arrest of Josef, Elisabeth and her six children were placed in a rehabilitation facility where they underwent massive therapy to help them deal with what they went through at the hands of Josef Fritzl. Coincidentally or by design, Rosemarie was placed together with her daughter and grandchildren.
From the off, the relationship between Rosemarie and Elisabeth was quite frosty, for lack of a better word. Elisabeth was disgusted by the fact that her mother was responsible for letting a man, who had served time in jail for rape, back into their lives. She also wasn't buying the story that her mother was unaware of what was going on in her own house.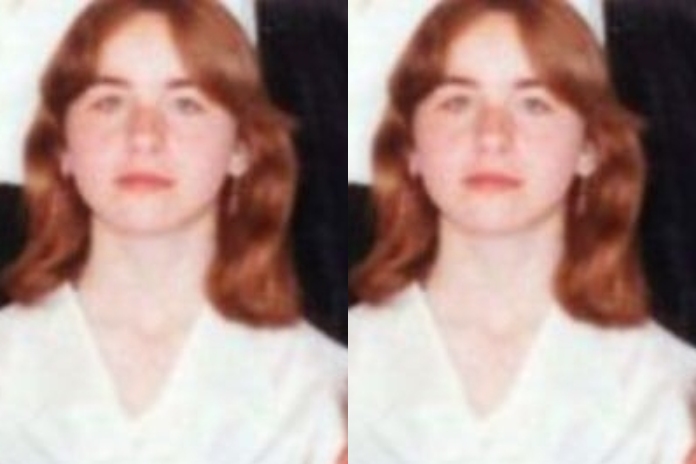 Elisabeth didn't also like the fact that the three children that were raised by Rosemarie addressed her as "mother", rather than as grandmother. There was also the part where Elisabeth couldn't believe that her mother would believe she had run away to join a religious cult, of all things.
All these factors were brought into play when Elisabeth requested that Rosemarie, her mother, be removed from the facility where she was with her children. This stalemate between mother and daughter continued for quite a while until they were able to mend fences with each other. Elisabeth even allows the three children raised by Rosemarie to visit her occasionally.
Rosemarie Fritzl Lives Alone In Austria Now
Since the dust settled, Rosemarie, who exists under a completely different identity, lives alone in a flat in Linz, Austria. The 82-year-old who is still feeling the financial effects of the Fritzl family debacle sells paintings she draws and handcrafted products to make ends meet.
While it's easy to point to the fact that Rosemarie should probably have known and done better to curb her ex-husband's excesses, the public will do well to remember that she was a victim of one of the cruelest men in history and cut her some slack.