Carter Reum's parents are Robert Reum- a renowned American businessman who died as a septuagenarian in 2017, and his lifelong wife, Sherry Reum.
Since Carter Reum came into the limelight from his exploits in the business world, it made his parents more popular as everybody wanted to know where a man of Carter's caliber came from. Robert and Sherry's popularity was boosted by Carter's recent marriage to a celebrity of Paris Hilton's ilk.
Carter Reum's Dad was Known as Robert Reum
The patriarch of the Reum family has been identified as Robert Reum. He was born on 22nd July 1942, and his place of birth is captured as Oak Park, Illinois.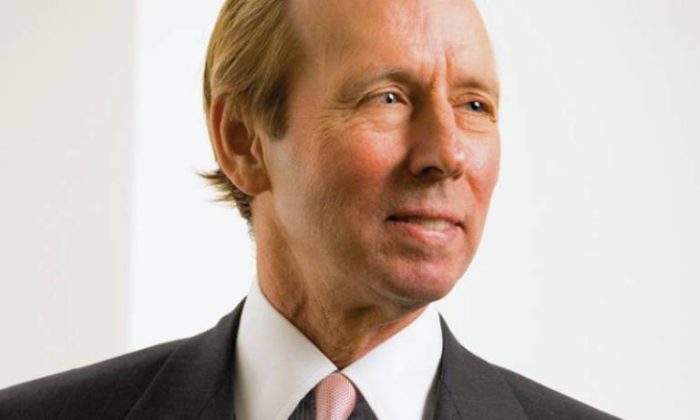 Full name: Robert Reum
Gender: Male
Date of Birth: 22nd July 1942
Died: February 2017; Aged: 74
Nationality: American
Sexual Orientation: Straight
Religion: Christianity
Marital Status: Married
Robert Reum's Wife: Sherry Reum
Robert Reum's Children: Courtney, Carter, and Halle
Siblings: James
Rober Reum's Net Worth: $5 million
Famous For: Being the father of Carter Reum
Scrutiny of his family background says Carter Reum's father was the son of a lawyer, Walter, and his wife, Lucy. Both Walter and Lucy were top personalities in the Illinois government and its political affairs. Far from being the only child of his parents, Robert shared his growing up years with a brother named James.
Robert's family resided in Oak Park, where he spent his childhood. For his early academic qualifications, he went to Oak Park and River Forest High School. His high school days were memorable as he was a member of the basketball team. After graduation, Robert's quest for higher education took the blossoming businessman to Yale University, where he received an undergraduate degree.
He continued with his passion for basketball at Yale University and was part of the institution's team that represented them at the NCAA Tournament in 1962. Till he died in 2017, Robert never lost his enthusiasm for basketball. He often took his wife along to go watch the game.
Perhaps because he was born to a lawyer, Carter Reum's father had to go to the University of Michigan for a law degree, and upon his graduation from law school, Robert knew that law was not his calling. He then joined Harvard Business School to complete a Master's degree in finance.
Carter Reum's Father Was a Businessman
Talking about the profession of Carter Reum's dad, Robert was also a shrewd businessman, just like his sons. Even though he is long gone, he will always be remembered for his impact on the business world. The father of three was one of the pillars of Amsted Industries – a company from Chicago where he served as the president and chairman. In 2001, Robert became Amsted Industries' chief executive officer.
Amsted Industries is a known company in the United States. It is known as a diversified international manufacturer of industrial components. The firm's primary target is to serve the railroad, vehicular, construction, and building markets. The company is 100% owned by ESOP (The Employee Stock Ownership Plan), allowing staff members to share in the company's success.
Before Robert assumed office as the CEO of Amsted, he was a board member for nine-year from 1992 to 2001. Then, the firm was facing an imminent recession as it carried heavy debts accrued from a big acquisition. However, when Robert took over the helm of affairs, he accomplished an unbelievable turnaround that has continued to baffle the business world. Now, people can't help but agree that Robert was tailor-made for an organization like Amsted.
Through sheer hard work and perseverance, the father of three built the company into a global industrial and transportation supplier. At the same time, he was focused on building wealth for the employees on the shop floor through expansion. Forbes' most recent valuation for Amsted Industries pegged it at $4 billion.
Other Interests for Robert Reum
Though he was very busy with Amsted, Carter Reum's father still found the time to engage in other pastimes – he sat on the board of the Chicago Symphony Orchestra as a member and functioned as its treasurer. He chaired the board of trustees of The Elgin Academy and Morton Arboretum in Lisle.
For 14 long years, he sat on the board of Houston-based Waste Management as a member, and in addition, Robert was also appointed its non-executive chairman. Before becoming part of Amsted, Carter Reum's father was with The Interlake Corporation as its president and chief executive officer – the company was sold in 1999 to the British transnational group GKN PLC.
Who is Carter Reum's Mother?
Full Name: Sherry Reum
Gender: Female
Sexual Orientation: Straight
Religion: Christianity
Marital Status: Widowed
Sherry's Husband: Robert Reum
Sherry Reum's Children: Courtney, Carter, and Halle
Famous For: Being the mother of Carter Reum
Carter Reum's mother has been accurately identified as Sherry Reum, which is about all that is known about the mother of three. Though her husband was at the forefront of the wheeling and dealing world at Amsted, Sherry appears to have lived all her life away from the prying eyes of the media and the general public. Consequently, her early life and family background has never been captured by any source.
With a spouse as vibrant and hardworking as Robert, Sherry preferred to live a quiet life, and the only occupation recorded for the widow of the former CEO of Amsted is that of a homemaker.
Reports said Sherry and Robert share very close bonds with their children, whom they raised to follow the Christian faith.
When Did They have Carter Reum?
Sherry and Robert Reum gave birth to their son, Carter Reum, on 5th February 1981. Since there is no record of their wedding day, we cannot say how long they have stayed together before having Carter.
However, Carter, who is now married to Paris Hilton, is not the only child of their union; the couple first had a boy, Courtney Reum, who is also a businessman like Robert and Carter. The couple's last child is Halle – wife to Oliver Hammond.
What Happened to Carter Reum's Dad?
Carter Reum's dad passed on in Chicago at the health facility known as Northwestern Memorial Hospital on 4th February 2017. He was 74 years old at the time. The patriarch of the Reum family was said to have been battling cancer for years, but the type of cancer was not specified.
The septuagenarian is survived by his wife, Sherry Reum, his sons, Courtney and Carter Reum, and his daughter, Halle. According to Courtney, who is the first son of the family, his late dad kept two homes, a condo on Chicago's Gold Coast and a home in Wayne.