Wesley Snipes has five children: Jelani Asar Snipes, Akhenaten Kihwa-T Snipes, Iset Jua-T Snipes, Alaafia Jehu-T Snipes, and the baby of the family, Alimayu Moa-T Snipes.
Wesley was still in his 20s when the movie superstar started having children, and his first child, Jelani Asar Snipes, is a full-grown man who is already charting his course in life. The actor's second child, Akhenaten Kihwa-T Snipes, is already in his early 20s, so is the only girl in the family, Iset Jua-T Snipes. The actor's last children, Alaafia Jehu-T Snipes and Alimayu Moa-T Snipes, are still in their teenage years.
Who Are Wesley Snipes' Children?
The children of the celebrated actor were born to two different women. While his first son, Jelani, is a product of his first marriage to April Dubois, Wesley's last four kids came from his relationship and eventual marriage to Nakyung "Nikki" Park.
Jelani Asar Snipes is Wesley Snipes First Child
Full Name: Jelani Asar Snipes
Date of Birth: April 1988
Age: 34 years old
Mother: April Dubois
Occupation: Actor, financial and marketing officer
Wesley Snipes was still a young man in his twenties when he became a first-time father. The Blade Trilogy actor was barely three years into his first marriage with April Dubois in April 1988 when they welcomed the first and only child of the union, Jelani Snipes.
He was given the full name Jelani Asar Sniper at his birth which occurred in the United States; this makes him a citizen of America, but his exact birthplace in the US has never earned a public mention. The 34-year-old Jelani is believed to be African American by ethnicity.
However, according to sources, he may have some French heritage from his mother's side. Several online sources have also reported that Jelani is a university graduate with a degree in Economics, Philosophy, and Spanish; he earned his academic accolade from Oglethorpe University, graduating at the age of 21 in 2009.
Jelani Moved From Acting to the Corporate World
Being the first child of a movie star of Wesley Snipes' caliber, fans expected him to join the Blade Trilogy actor in the movie world, and true to expectations, Jelani made his onscreen debut at the age of one.
Fans were really happy when the then-toddler was spotted in a cameo role on the set of one of his father's movie productions, Mo' Better Blues. The Spike Lee-directed project, which was an American musical comedy-drama film, featured little Jelani in the role of Miles.
The youngster's onscreen debut saw him share the screen with movie greats like his father, Wesley Snipes, the movie director Spikes Lee, and Denzel Washington. From that point onwards, he was expected to continue that trend, but that did not happen. Jelani's first movie project was also the last seen of him in the acting industry, and from what is perceivable, there is no chance of a comeback.
Another thing that Jelani has in common with his movie superstar dad is that he is also a martial arts expert. The youngster has made a foray into print modeling, appearing on the cover pages of fashion magazines. He is also a lover of music and loves to experiment with musical instruments at his leisure.
With all these, it is obvious that the artistic tendency is present in his gene pool, but he doesn't want to explore it to the fullest. After graduating from the university, Wesley Snipes' first child chose to pitch his tent in the corporate world; he is said to be involved in many businesses and works in paid employment. At Auraa Inc, Jelani serves as the company's CFO (Chief Financial Officer).
If the information gathered from the youngster's LinkedIn profile is anything to go by, he worked with a meta-marketing company as its Chief Marketing Officer and is also associated with Income Protection Atlanta. Reports also said Jelani helps his mother run her business, IBIS Catalog Inc, located in Atalanta, Georgia.
Westley Snipes' Second Child is Akhenaten Kihwa-T Snipes
Full Name: Akhenaten Kihwa-T Snipes
Date of Birth: 2000
Age: 22 years old
Mother: Nakyung Park
Akhenaten Kihwa-T Snipes was born in 2000, but his exact date of birth is unknown. Though he is Wesly Snipes' first child with his second wife, Nakyung Park, Akhenaten is the second in the line-up of the Blade Trilogy actor's children.
Born in the United States, Akhenaten Kihwa-T Snipes is an American by nationality, but ethnicity-wise, the youngster is from a multiracial background. From his artist mum, Nakyung Park Akhenaten inherited Asian genes as Nakyung has her roots in South Korea.
On the other hand, the movie superstar Wesley Snipes contributed to the African-American ethnicity in his son's makeup. In fact, DNA recently revealed that Westley is originally from the Eastern part of Nigeria, Anambra State, to be precise.
Going by the tidbits, Akhenaten was born three years before his parents decided to tie the nuptial knot. The duo was dating when he was conceived, and he was able to attend his parents' wedding as a three-year-old.
There is a special naming pattern that Snipes and Park observed with all their children; there is always a T in the middle, as evidenced in Akhenaten's full moniker. The young man was named Akhenaten, one of the Pharos of Egypt who lived between 1372 and 1335 BCE. That said, the boy's middle name is South Korean, and it was given to him in honor of his South Korean roots; it is evidence of his Asian heritage.
Akhenaten Lives His Life Away From The Limelight
It is a known fact that Wesley Snipes and his visual artist wife, Nakyung Park, brought up their children away from the prying eyes of the media and the general public. Consequently, not much is known about them.
Even though Akhenaten has hit his early 20s, nothing has been heard about his academic journey, nor has anything been said about his possible career path. However, it recently came to the fore that the entire Snipes family was featured on the set of his recent project Coming to America, but they all played cameo roles.
According to the Blade Trilogy actor, his entire household was featured in a single scene, and he is waiting to see whether people will be able to fish them out in the movie. Though Akhenaten's future plans are unknown, it is common knowledge that he is yet to leave home; the second son of Wesley Snipes is still living in his parents' home in Orlando, Florida.
Iset Jua-T Snipes is Snipes' Only Daughter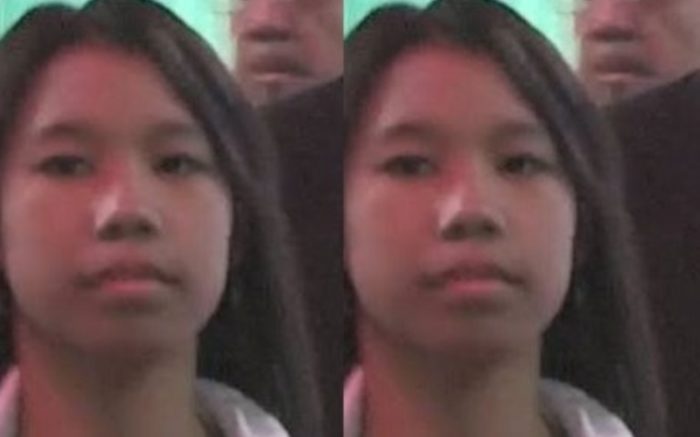 Full Name: Iset Jua-T Snipes
Date of Birth: July 31, 2001
Age: 21 years old
Mother: Nakyung Park
Iset Jua-T Snipes has pride of place as the only daughter born to the Blade Trilogy actor's family from both his first and second marriage. Iset was born on July 31, 2001, which makes her a year younger than her big brother, Akhenaten.
The youngster's birth was a memorable one for the Snipes family as she came a day after the actor's 39th birthday; thus, it was double jubilation for the entire household. Just like Akhenaten, Iset was also born before her parents decided to get married in 2003.
She is an American by nationality, and her ethnicity mix is the same as the other children born to Park – African-American-Asian. Iset's name is quite significant with interesting meaning; it is of Ancient Egyptian origin and means "of the throne" or "Egypt's princess."
Considering the name, Westley and his wife Park think of their only female child as royalty. Besides, the actor once told a tale of how Iset saved his life and that of her mother during the 9/11 attack in the United States.
The American movie superstar is close to his only daughter and keeps a closer watch on the youngster. In January 2018, the Blade star tweeted a video showing different fathers as they helped and protected their young ones from harm. The accompanying caption was heartwarming "Every day is Father's Day," and accompanied with prayer hands emojis.
It would appear that all blade's children keep the details of their personal life under lock and key; thus, no one knows what the 52-year-old Iset is currently doing with her life, and nothing has been said about her academic journey. However, given her age, she may be in the process of completing her college education.
Alaafia Jehu-T Snipes Joined The Brood After His Parent's Wedding in 2004
Full Name: Alaafia Jehu-T Snipes
Date of Birth: May 26, 2004
Age: 18 years old
Mother: Nakyung Park
Alaafia Jehu-T Snipes is distinguished for being the first child of Wesley Snipes and Nakyung Park, born after the couple exchanged wedding vows. The couple exchanged the forever commitment on March 17, 2003, and barely one year and two months later, their second son, Alaafia, joined the brood on May 26, 2004.
All of Wesley Snipes' children were born in the United States of America, and Alaafia is no different from the rest. And thanks to his mum, the 18-year-old also has some Asian blood in his gene pool and his African-American heritage from Wesley.
Snipes and Park's third child is also named to conform with the family naming tradition, as he also has a "T" in the middle of his full moniker. As for the meaning of the boy's name, it is also significant; Alaafia is of Arabic origin and means "peace."
The Snipes family isn't the type that loves to advertise their lives in the public arena, but Alaafia has been severally spotted alongside his siblings and parents in public. Besides, he was with the rest of the family when they appeared in a single scene of Coming 2 America as Westley Snipes told "Fatherly" in March 2021.
Alimayu Moa-T Snipes Is The Last Child of The Snipes Family
Full Name: Alimayu Moa-T Snipes
Date of Birth: 26th of March 2007
Age: 15 years old
Mother: Nakyung Park
Alimayu Moa-T Snipes is the last child of the Snipes family. Wesley Snipes' youngest child was born to his second wife, Nakyung Park, on March 26, 2007; this makes him three years younger than his immediate older brother, Alaafia. Alimayu is also of American nationality and African-American-Asian ethnicity like his siblings.
The traditional middle "T" is also present in the youngster's name, and his name, Alimayu, originated from Ethiopia in Africa and means "in honor of God." Alimayu was barely out of the diapers on December 9, 2010, when his dad went to jail for three long years for tax fraud.
However, his mother, Park, single-handedly took charge of him and the rest of the family until their father regained his freedom. By the time Snipes was free to leave the McKean Federal Correctional institution in Pennsylvania in April 2014, Alimayu was already a grown-up of seven years, but the father/son bond didn't take long in re-connecting
The 15-year-old Alimayu is a high school student, but the name of the academic institution he attends has never been disclosed. The Snipes household is one big happy family, from the parents to the children, and we must not forget to mention their family dog, Timbit, that has been severally spotted in pictures with the brood.
Wesley Snipes a Good Father To His Children
Wesley Snipes has proved to be a good father to his kids; the Blade Trilogy actor has been severally spotted in photographs with the children, and he appears to be handling fatherhood with ease. The movie star who likes to talk about his kids has revealed that fatherhood played a significant role in how he handled his General Izzi role in the comedy Coming 2 America.
According to Snipes, the General and leader of Nexdoria was quite a funny man, yet he was also fearsome but cared a lot about his children. Snipes described the General as a loving father who never meant to be funny but is. Talking to the "Fatherly" publication in March 2021, the American movie superstar said the role of the General was an apt reflection of his kids and the impact and influence they wield on him.
Going on, Snipes said, the timing, humor, the nuances, the way they played things, and all that are visible in his joy is a reflection of his family and the effect they have on him. In the same interview session with "Fatherly," the actor made it known that his family played cameo roles in Coming 2 America in one scene.
Wesley Snipes also talked about his time in prison and how it affected his relationship with his family. According to the actor, the time he spent behind bars was an eye-opener that revealed just how important it is for one to spend quality time with family and loved ones.
Snipes said the biggest lesson he learned in jail was the value of time, including how often people tend to squander it. He said that he has a better understanding of the importance of family life now after almost three years away from them.