Lola Simone Rock (born June 28, 2002) is the 21 year-old daughter of Chris Rock, the American stand-up comedian, actor, and filmmaker.
Lola's father, who began his career as a stand-up comedian in 1984, has achieved several milestones in show business and is currently regarded as one of the top acts of his generation. Inevitably, the fame he acquired during this more than three-decade-long career has also affected the lives of those closest to him, including his daughter Lola. Here's the untold story of the celebrity child.
Summary of Lola Simone Rock's Bio
Full name: Lola Simone Rock
Gender: Female
Date of birth: June 28, 2002
Place of birth: New York City, United States
Lola Simone Rock's Age: 21 years old
Ethnicity: African American
Nationality: American
Zodiac Sign: Cancer
Sexual Orientation: Straight
Religion: Christianity
Marital Status: Single
Lola Simone Rock's Parents: Christopher Julius Rock (father), Maalak Compton-Rock (mother)
Siblings: 2 – Zahra Savannah Rock (sister), Ntombi-futhi Samantha (adopted sister)
Lola Simone Rock's Height in Inches: 5 feet 1 inch
Lola Simone Rock's Height in Centimeters: 155 cm
Lola Simone Rock's Weight: 57 kg (126 lbs)
Hair color: Black
Eye color: Black
Education: Jack & Jill of America (Bergen Passaic chapter in New Jersey), French Culinary School In Paris
Famous for: Being Chris Rock's Daughter
Lola Simone Rock's Instagram: @lolaarockk
Twitter: @Rock4Lola
Lola Simone Rock was Born in New York City
Lola Simone Rock is all grown now. She was born on June 28, 2002, in New York City, United States. Her birth sign is Cancer, and she is currently 21 years old.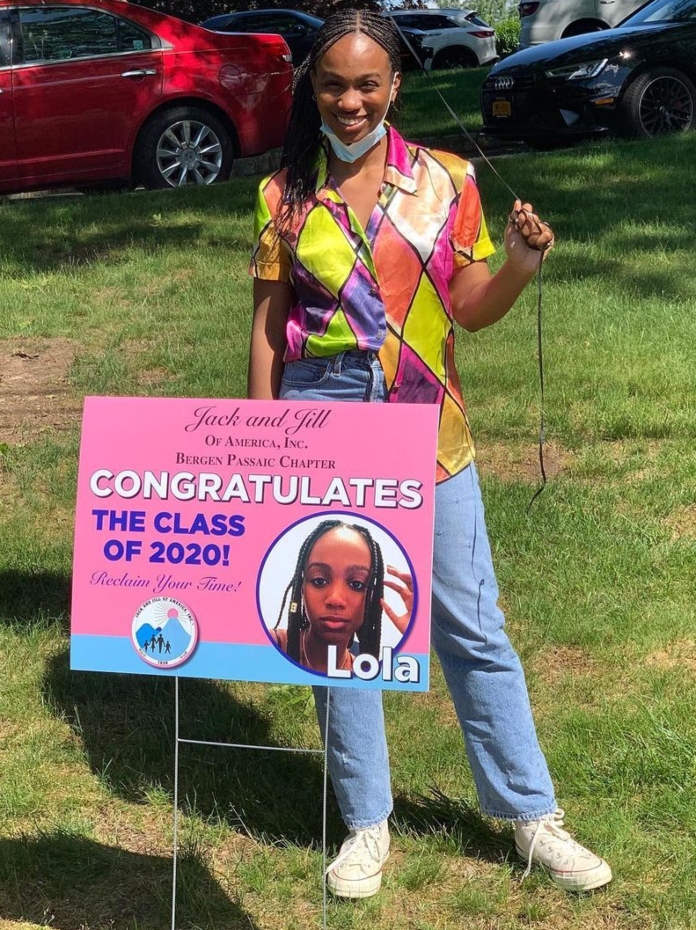 Lola is the oldest of two children actor and comedian Chris Rock had with his ex-wife Malaak Compton-Rock. Lola is an American citizen and belongs to the African American ethnic group courtesy of her parents, who are both black.
Although she was born in New York, the celebrity child spent some time with her family in Alpine, New Jersey. She spent most of her formative years there with her family before it was split up by her parent's divorce.
Lola Simone Rock's Parents are No Longer Together
For the first 14 years of Lola's existence on earth, she was raised in a family where both parents lived together. However, all that would change when her father filed for divorce in December 2014. The divorce ultimately meant that her parents went their separate ways, but she still found a way to be active in her life.
Lola's dad, Chris, met her mom, Malaak, in the mid to late 1990s. They dated for a few years before proceeding to get married on November 23, 1996.
Their marriage lasted relatively long but ended with an initial separation in 2014. As previously stated, Chris filed for divorce in December of the same year before the divorce proceedings were finalized on August 22, 2016.
According to her father, a then 14-year-old Lola bore witness to her parent's divorce as a result of his infidelity and struggles with porn addiction. Regardless of the situation between her parents, 21-year-old Lola has not been denied either of her parents' love or attention.
Chris Rock's Daughter Has Been in the Spotlight on Numerous Occasions
Through no efforts or actions of her own, Lola Simone Rock knows all about being in the spotlight, a place she has become accustomed to being in as a result of her status as the daughter of a popular figure.
For starters, her mother, Maalak Compton-Rock, is the founder and executive director of StyleWorks, a non-profit, full-service hair salon that provides free services for women leaving welfare and entering the workforce. Nevertheless, her professional achievements pale in comparison to that of her daughter's father, who bears the bulk of the responsibility for Lola's regular exposure to the limelight.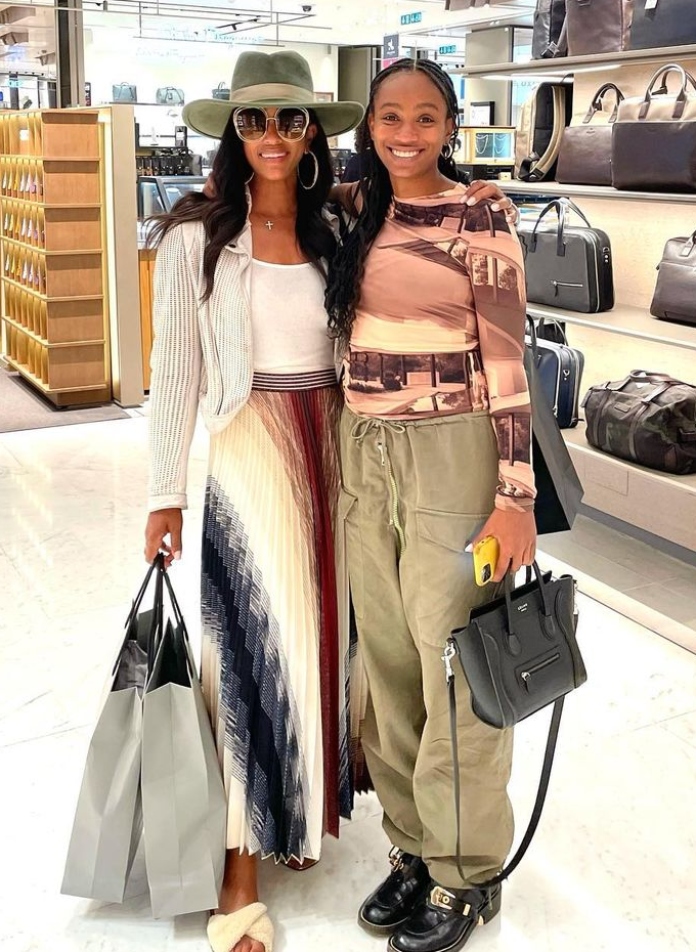 Born Christopher Julius Rock on February 7, 1965, in Andrews, South Carolina, United States, Lola's dad initially attended James Madison High School but was pulled out due to bullying from his peers. He dropped out entirely afterward but was later allowed to earn his GED a few years later.
He began working several jobs at fast-food restaurants before getting his big professional break as a stand-up comedian in 1984 when he performed in New York City's Catch a Rising Star. His performance attracted the interest of Eddie Murphy, who befriended, mentored him, and later gave him his first film role in the movie Beverly Hills Cop II.
That set the stage for a career that has lasted more than three decades, with Rock appearing in more than fifty films and TV series, producing a host of them, and earning several accolades and awards along the way, including three Grammy Awards, four Primetime Emmy Awards, and being nominated for several others.
Lola Simone Rock Has Two Younger Sisters
Nearly two years after she was born, Lola's parents rolled the baby dice again, and the result was her younger sister Zahra Savannah Rock. Zahra was born on May 22, 2004, and is currently 19 years old.
It is not uncommon to find siblings who resemble each other the way Lola and her sister do but also have different temperaments, like Chris Rock's biological daughters. Relying on sources close to the family and what we have observed over the years, it is clear to anyone who bothers to look that Lola is more reserved while her baby sister is the more extroverted one.
Apart from Zahra, Lola has another sister named Ntombi-futhi Samantha. To clear up the apparent confusion that comes with this revelation, we would like to point out that Ntombi was born in South Africa on February 23, 2008, to Crispen Khanyile and Precious Ndebele.
The Rocks reportedly took in Ntombi when she was six months old but did not legally adopt her. Her parents had reportedly fallen on hard times after her birth and were only too happy with the arrangement. Nevertheless, while Lola's dad was averse to the idea, he gave her the best life could offer.
After her parents divorced, Lola's mom took it upon herself to formally complete the processes required to adopt Ntombi.
Chris Rock's First Daughter Attends a French Culinary School in Paris
While she has yet to expressly indicate her interest in the profession, it would appear that Lola Simone Rock dreams of being a chef. Most have arrived at this conclusion because of her unique course of study, which she reportedly has chosen to undertake at a French culinary school in Paris.
Before that, she was a high school student at Jack & Jill of America (Bergen Passaic chapter in New Jersey).