Tulip Victoria Khaury (born 10th of May 1971; Age: 52) is an American media personality who is famous as the only child and daughter of the late Tiny Tim, an American singer and part-time actor.
Tiny Tim made a name for himself with his falsetto singing voice back in the day. He had Tulip Victoria with his first wife named Miss Vicki to whom he famously got married on an episode of The Tonight Show Starring Johnny Carson in December 1969. They then welcomed their daughter two years later but divorced after a few years.
At the time of the divorce, Tulip was only three years old. Subsequently, she was raised by her mother and was separated from her dad for several years. However, they eventually reconciled and rebuilt their relationship before he died. Tulip Victoria Khaury presently lives in New Castle Pennsylvania and works in customer services for a waste management company. She is married and has four kids.
Summary of Tulip Victoria Khaury's Biography
Full name: Tulip Victoria Khaury Stewart
Gender: Female
Date of birth: 10th of May 1971
Tulip Victoria Khaury's Age: 52
Ethnicity: Caucasian
Nationality: American
Zodiac Sign: Taurus
Sexual Orientation: straight
Religion: Christianity
Marital Status: married
Tulip Victoria Khaury's Husband: Mr. Stewart
Tulip Victoria Khaury's Children: four including Cherise, Jade, and Trey
Tulip Victoria Khaury's Parents: Tiny Tim (Herbert Butros Khaury) and Miss Vicki (Victoria Mae Budinger)
Tulip Victoria Khaury's Height in Inches: 5 feet 7
Tulip Victoria Khaury's Height in Centimetres: 165
Tulip Victoria Khaury's Weight: 58 kg
Tulip Victoria Khaury's Net worth: $500k
Famous for: Tiny Tim's daughter
Tulip Victoria Khaury is Her Parents' Only Child 
Tulip Victoria Khaury is 52 years old as she was born on the 10th of May 1971. Her nationality is American while her ethnicity is Caucasian with Lebanese and Jewish Belarusian heritage.
She is the only child of the late Tiny Tim, a singer, and actor who was quite popular in the 60s. Tiny Tim was renowned for his falsetto singing voice as well as his distinctive pale appearance. He was also skilled with the ukulele and dropped several well-known records, including the 1968 hit song, Tiptoe Through the Tulips.
Her Mother Was Tiny Tim's First Wife
Tulip Victoria Khaury's mother is Miss Vicki, Tiny Tim's first wife. Miss Vicki's real name is Victoria Mae Budinger. She was born in 1952 and is a native of Haddonfield, New Jersey. Miss Vicki has variously worked as a go-go dancer and posed nude for a magazine.
She is now an entrepreneur and owns a new-age boutique in Maple Shade, New Jersey where she sells items such as beautiful crystals and candles, incense, books, and other interesting curiosities.
Tulip's Parents Were Married for 8 Years Before Divorcing In 1974
Tiny Tim and Miss Vicki met sometime in the mid-60s in New Jersey. At that time, Tiny Tim was in his 30s and was pursuing his showbiz career while Miss Vicki was still a teenager in school. They, nevertheless, fell in love with each other and got engaged.
They then got married on an episode of the Tonight Show Starring Johnny Carson on the 17th of December 1969. Tiny Tim was 37 years old at the time of the wedding while Miss Vicki was 17.
It was the ultimate publicity stunt and it helped make Tiny Tim popular for some time and expanded his career. The wedded couple, meanwhile, made their home in New Jersey and welcomed their daughter in 1971. It was a happy moment for them and they named her after Tiny Tim's most popular song, Tiptoe through the tulips.
Tiny Tim and Miss Vicki basked in the euphoria of their new addition for a few months before they started experiencing serious issues in their marriage. They split in January 1974 and filed for divorce. The divorce was finalized in 1977.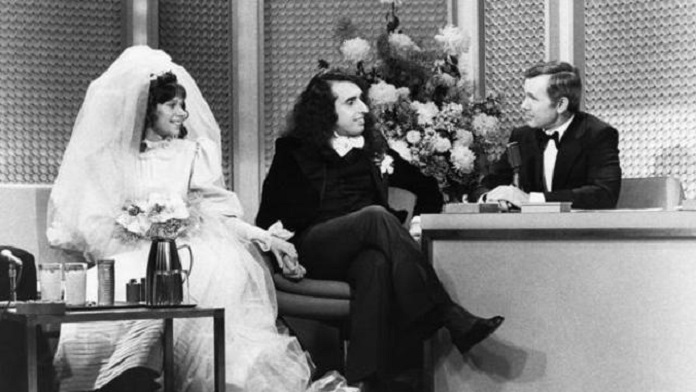 She Was Largely Raised By Her Mom and They Experienced Tough Times
At the time of her parents' split, Victoria Tulip Khaury was only three years old and her mother took her along. Her father did not show much interest in her welfare and upkeep and it thus fell to her mother to take care of her.
The lady worked multiple jobs to make a living but fell short. They, therefore, went on welfare checks in the 70s to survive before her mother was able to make some steady income. Tulip Victoria was eventually able to go to school and engage in other normal childhood activities but her life wasn't a walk in the park by any stretch of the imagination.
Tulip Victoria Khaury Reconciled With Her Dad Before His Death and is Now Committed to Preserving His Legacy
Tulip grew up in a less-than-comfortable lifestyle despite being the daughter of a celebrity. Even more painful was the fact that her father never reached out to her while she was young.
All this was enough to make her resentful but she choose the path of peace. She reconciled with her father as a grown up and they maintained a steady relationship until his death on the 30th of November 1996. Upon his death, she inherited some part of his estate including his beloved ukulele.
It has been more than two decades since Tiny Tim died and Victoria Tulip is involved in efforts to keep his legacy alive. One of them is the 2020 documentary Tiny Tim – King for a Day. The documentary covered her father's life work, most especially his music, and she granted an interview shedding light on her father. The documentary premiered at the 2020 Fantasia Film Festival and received decent scores from critics.
She Has Been Married Twice With Total of Four Kids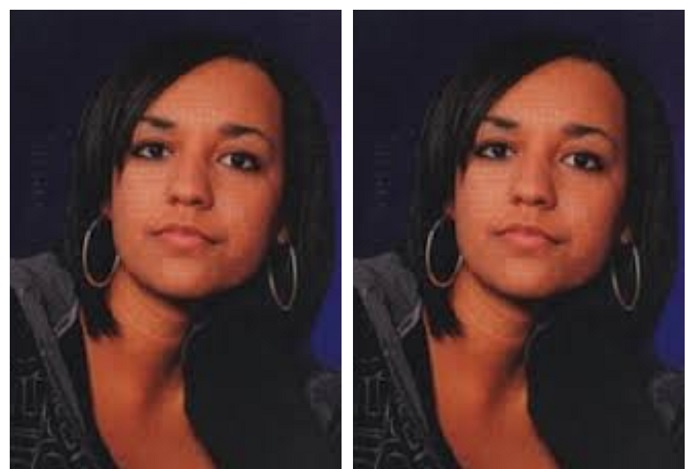 In her personal life, Victoria Tulip Khaury was previously married to a man named Mr. Willie Stewart and they have four children together. Amongst them are three daughters – Cherise, Jade (1993 to 2020), and Zharia, and a son named Trey. Victoria had her first child at the age of 16. It is therefore possible that she and Stewart were not married by then and only tied the knot after welcoming a kid or two.
Whatever the case, the couple was able to sustain their union and build a happy home for several years. They later divorced and Tulip Victoria is now married to a man named Edward Alfredo.
Where is Tulip Victoria Khaury Now?
Victoria Tulip Khaury presently lives in New Castle, Pennsylvania. She previously took some time off her career to focus on being a homemaker but she is back to it. She presently works as a members services associate for a company known as Avalon Holding Corporation.
Avalon provides waste management services to large-scale clients such as government, municipal, industrial, and commercial customers. They also own and operate a golf and country club. Khaury is a members services associate, which means she interfaces with the company's customers and solves their issues.