Thomas Zizzo (born 1964) is a 59-year-old Italian man who came into the limelight following his now-failed-marriage to famous TV personality and actress, Erika Jayne.
Numerous people who have become celebrities did not earn it from their line of job, career, or achievements. They became famous due to their relationship with someone who is an actual celebrity. The families of big celebrities are prone to media scrutiny and unconsciously, they are put in the limelight as well.
This is the case of Thomas Zizzo, who got famous due to his relationship with Erika Jayne. After both of them got married, Thomas featured on headlines alongside his wife, and his name gradually began to widely spread in the public. Their union piqued the interest of the public and people are curious about who the beautiful actress got married to.
Thomas Zizzo's Profile Summary
Full name: Thomas Zizzo
Year of birth: 1964
Age: 59 years old
Birthplace: Italy
Nationality: Italian
Profession: Disk Jockey
Eye color: Light brown
Hair color: Dark brown
Marital status: Divorced
Children: 1
Thomas Zizzo Has Kept His Personal Information Mostly Secret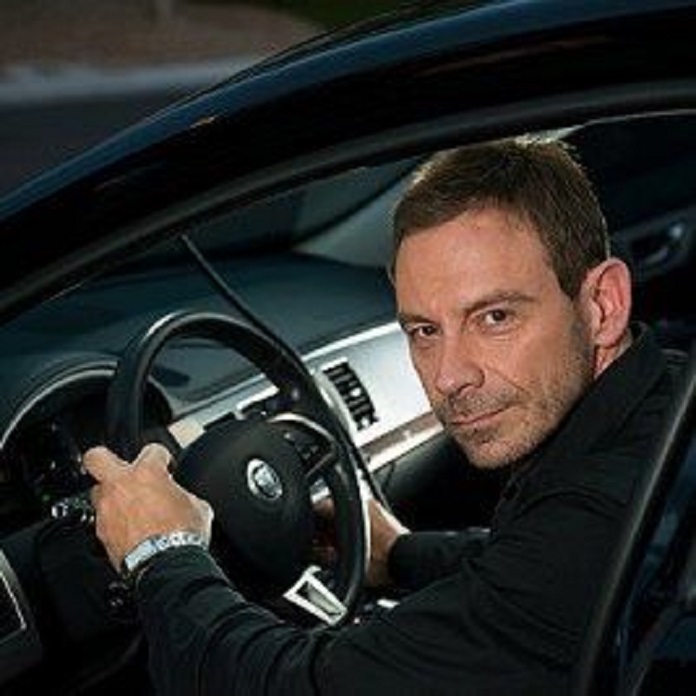 Thomas has been sure to keep most of his personal informational private despite being dragged into fame. There are barely any records of his background and upbringing. He was born in the year 1964, but the exact date has not been revealed to the public. It is certain that Thomas was also born in Italy, but similarly, his exact birth location is not known. Thomas is of Italian descent but there is no single information about his parents, siblings, or any family member.
Thomas Zizzo did so many odd jobs just to make ends meet and create a stable income for himself before he got married to Erika. He eventually resorted to working in several clubs and events as a disc jockey.
He's Possibly Still Working As A Disk Jockey
Thomas Zizzo totally avoided the scrutiny of the public right after his divorce from Erika. He has kept himself from the media and current information about him is not known to the public. However, there are speculations that he is still into the music line as he displayed so much passion for music from the onset. It was due to his passion for music that he came over to New York from Italy to pursue greener pastures. He eventually became a professional DJ who played at several big events and clubs. Thomas creates beats and new rhythms that pleases a lot of people.
Thomas Zizzo's Ex-wife Erika Jayne is a Television Star
Erika Jayne was born on July 10, 1971, in Atlanta Georgia to Reene Chahoy. She graduated from North Atlanta High School before moving to New York at the age of 18. Her first two TV appearances were non-speaking roles, as Pruiting's girlfriend in The Violence of Summer and Suzanne Morton in Prescription for Death. She also has roles in independent movies like Alchemy and Lowball. Asides from her career as an actress, she has also made big moves in the singing industry as well.
Jayne released her first single, Roller Coaster on January 1, 2007. The song was placed at number one on the Billboard Hot Dance Club Play chart. She released her debut album Pretty Mess in the United States on August 11, 2009.
She Featured in the Popular Musical, Chicago
Her career as a TV personality kicked off in 2015. That was the year she joined the cast of The Real Housewives of Beverly Hills for the show's sixth season. On the 25th of September, 2019, Jayne announced that she would be featuring in the musical Chicago on Broadway as Roxie Hart. Her fame began to spread and she started gaining ground in the entertainment industry. She seized this opportunity to launch her own fashion brand as well, where she sells fashionable items. It put the fans in awe how she was able to meet and get married to an Italian Disk Jockey.
The Disc Jockey Met Erika at A Club
Thomas Zizzo met Erika Jayne at a club in Manhattan. He was working as a DJ in that club and they were introduced to each other that day. The two felt an instant connection but started their relationship as friends. They continued to stay in touch till their friendship evolved into a romantic relationship. Thomas and Erika were still in their early 20s when they started their relationship. The two dated for a while before they got married.
Thomas Zizzo Married the Singer in a Private Ceremony
The marriage was held at St. Patrick Cathedral in December 1991. Thomas was about 25 years old at the time they got married, while Erika was about 21 years old. They were young and in love with each other. The wedding ceremony was a private one, as only friends and family were in attendance. Erika and Thomas lived together in Manhattan after the marriage.
Thomas and Erika Divorced After Five Years
Zizzo and Erika Jayne divorced five years into their marriage. For the five years that they were together, there was no information of constant fights or any major issues between them. The reason for their divorce, however, is not known to the public. There are speculations that they divorced due to emotional and financial incapability. This is because they got married to each other at a very young age.
The divorce settlement and proceedings were peaceful as there were no scandals or fights. The pair went their separate ways after the divorce as Erika moved over to Los Angeles to pursue her career.
The Couple Had A Child Three Years Into Their Marriage
Erika gave birth to a son in 1994. This was three years into her marriage with Thomas Zizzo. The child was christened after his father. His name is Thomas Zizzo Jr. Interestingly, Zizzo Jr. was only two years of age when his parents divorced in 1996. His mother gained custody of him and they moved to Los Angeles together, which was where he grew up. He attended Rhodes School, New York College and he later decided to pursue a career as a Police Officer. Luckily for him, Zizzo Jr. got into the Los Angeles Police Department Academy. He graduated in 2014, and later in November, that same year, he received a congratulatory message from the Jersey City Police Activity League. The message came via a tweet shared on their Twitter account.
Zizzo Jr. has done as much as possible to keep his personal life private. Recently, his mother posted a picture of him on social media in his uniform, and she received a negative comment. Erika quickly responded to it by saying:
My son was brought up NOT to be racist. His job is to protect and serve ALL, not just people that have his skin color.
He is currently stationed in Los Angeles, where he performs his duty to serve and protect the people. It is unknown if Zizzo Jr. is in touch with his father, Thomas as there are no pictures of them together or traces of communication between them.