Ashley Jones is an American reality TV star famously known for her bone-chilling and near-flawless hunting skills. She reached celebrity status after becoming a cast member in the reality show 'Swamp People.' It is a reality TV show about hunting alligators in the Atchafalaya Basin. After Ashley Jones joined Swamp People in 2018, her popularity soared because of her incredible hunting skills as she was nicknamed 'Dead Eye.'

Ashley Jones' Profile Summary
Full Name: Ashley Jones
Nickname: Dead Eye
Gender: Female
Date of Birth: November 25
Ethnicity: Caucasian
Zodiac Sign: Sagittarius
Nationality: American
Sexual Orientation: Straight
Relationship Status: Married
Husband: Chad Jones
Children: 3 (2 boys and a girl)
Height in Inches: 5'7″
Height in Centimeters: 170cm
Weight: 73 kg (160 lbs)
Net Worth: $200,000
Famous for: Being a star on the reality TV show Swamp People.
Instagram: @ashleybigdeerkillerjones
Ashley Jones' Birth and Family Background
Not much is known regarding the early years of Ashley Jones; even her birthplace and actual year of birth have been obscured from the public. However, one can easily assume that the beautiful redhead who has kept an amazing figure to date would be in her 30s. However, she was born on November 25 in the United States of America.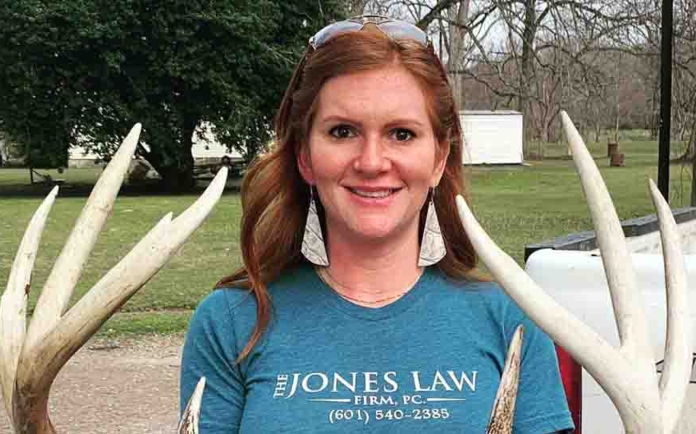 She revealed once that her mother's name is Cindy but didn't go beyond that. She announced on her Facebook page almost a year ago that her father, who she credits with toughening her up, passed away on February 10, 2021.
She has closely guarded any information concerning her family and the early years of her life, despite her ever-increasing profile on the show. In 2018, after shooting an episode of Swamp People, Ashley stated in an interview that she graduated from high school at 16. However, she failed to mention the name or location of the school or if she went on to college afterward.
Ashley Jones Is A Reality TV Star
Before she began a career on reality television, Ashley Jones suffered a traumatic experience that led her down a bad path. Seven years ago, she suffered depression due to an unfortunate miscarriage.
Ashley began to spiral down, which alarmed her husband, who knew he had to act quickly or lose his wife to the pain she was experiencing. It was a very dark and difficult time for other family members. According to her husband, Ashley had quickly gone from a vibrant personality and full of life to a very unappealing shadow of her former self.
After trying several treatments to arrest the emotional decline of his wife, he managed to convince her to go deer hunting with him. And it worked! Suddenly it seemed Ashley had found a new calling and purpose to live. She discovered that she possessed exceptional hunting skills, which only became better on each hunting trip. These great skills have paved the way to a career on television.
The TV Personality Is A Cast Member On Swamp People
On one of the many hunting trips she has embarked on with her husband, their guide Ronnie Adams was genuinely surprised at the skill and accuracy of Ashley Jones. Before that encounter, Ashley had spent considerable time perfecting her hunting skills with regular hunting expeditions. He nicknamed her 'Dead Eye,' a testament to her adept and well-honed skill at hunting. His next move was to recommend her to the producers of the show 'Swamp People', where he was also a cast member.
In 2018, Ashley 'Dead Eye' Jones joined the cast of the reality TV show and quickly became a fan favorite in a show that had been previously male-dominated. Fans of the show claimed she was a breath of fresh air, and we're especially impressed by her exceptional hunting skills. Ashley Jones reportedly earns between $10,000 and $30,000 per episode, helping to increase her financial status.
Jones is Married to a Mississippi Attorney Named Chad Jones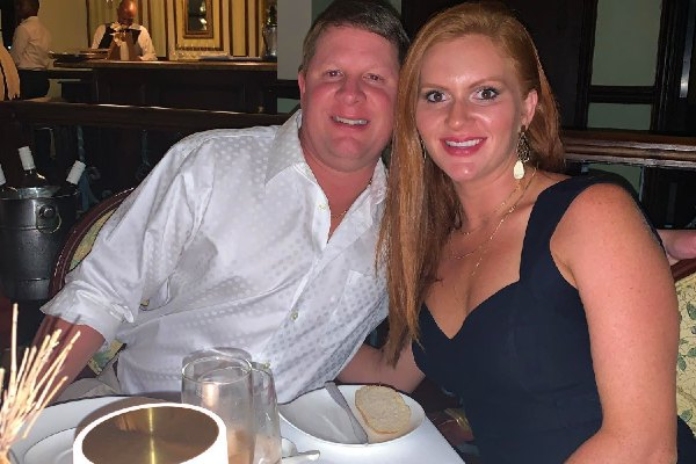 Ashley Jones' emergence and popularity on the big screen have led to questions regarding her personal life, including her relationship status. She is a happily married woman. However, the marriage details are limited to information about her husband's work and career. Ashley Jones is married to Chad Jones, a Mississippi attorney who specializes in Mass Tort Litigation which is cases related to injuries caused by corporations for profit.
He has handled cases against Bayer Pharmaceutical, Johnson and Johnson, Pfizer, and more. He also regularly represents athletes, especially NFL players who have suffered health challenges. He makes a respectable $120,000 per month, a quite impressive amount of money any attorney would be proud of.
Outside of his quite illustrious career, Chad has been a rock to his wife. They are always pushing and motivating each other to become the best version of themselves in their chosen careers. Despite their often demanding schedules, the couple still finds time to care for each other and their children.
She is a Mother of Three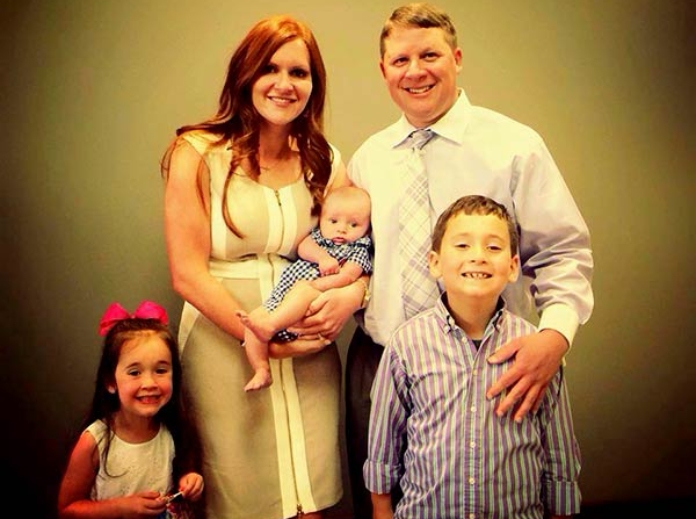 Before her appearance on Swamp People, Ashley Jones was a stay-at-home mom. Her marriage to Chad has produced three beautiful children, two young sons and a daughter. Ashley and her husband have chosen to keep details of the children's lives private. Ashley took to her Instagram page in 2019 to celebrate the birthday of one of her sons.
Ashley And Her Co-star Ronnie Are Close Friends
Swamp People is a show that often pairs people when they go hunting, and Ashley Jones and Ronnie Adams have been partners on the show since her debut in 2018. The pair became close when Ronnie took Ashley and her husband deer hunting. Ronnie was also instrumental in bringing her on the show as he was the one who introduced her to the show's producers.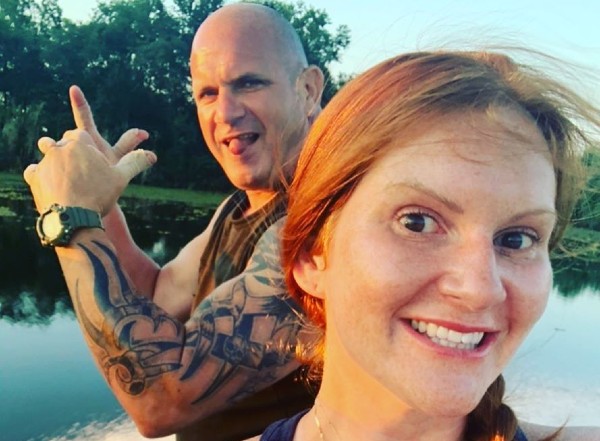 The camaraderie exhibited by the pair on the screen has led to assumptions from fans that Ronnie Adams is her real-life husband. Reacting to the rumors, the partners have come out to debunk the funny assumptions.
Ronnie fondly refers to Ashley as 'Che,' which is Spanish for 'friend' or 'brother.' Ashley, on her part, has expressed her appreciation to Ronnie for making her transition on the show smooth. Ashley has also made it public that Ronnie's family and hers are friends, an assertion that has been backed up by her husband, Chad Jones, as they regularly have dinner dates with each other's family.