Sabrina Sidoti is a 49 year-old American fitness trainer, bodybuilder, glamour model, film actress, and digital content creator born on the 15th of November, 1974. Sabrina Sidoti first rose to fame as a glamour model in the 90s, and by the early 2000s, she also began appearing in adult films, although she ended up serving an eight-year jail term.
Since coming out of jail in 2015, Sidoti has established herself as a formidable fitness trainer and bodybuilder. She is also quite popular on Instagram, where she has over two million followers. Sidoti has also appeared on the cover of many magazines and has been interviewed by several podcasts.
Sabrina Sidoti's Bio
AGE: 49 years old
BIRTHDAY: 15th November 1974
BIRTHPLACE: South Florida, United States
BIRTH SIGN: Scorpio
ETHNICITY: Italian
FATHER: Mr. Sidoti
MOTHER: Catherine Sidoti
SIBLINGS: One sister
Sabrina Sidoti is the Daughter of a Former Italian Mobster – Mr. Sidoti
Sabrina Sidoti is 49 years old as she was born on the 15th of November 1974. Her birthplace is South Florida, and she has American nationality. Her ethnicity is, however, Italian, as her parents trace their roots to Sicily. Sabrina Sidoti's mother is a homemaker named Catherine Sidoti.
Her father, on the other hand, is a former mafia associate named Mr. Sidoti. The senior Sidoti was a real mobster and bookie who owned restaurants and race horses. He was arrested on several occasions and spent some time as a fugitive running away from the U.S. government.
Her Career Started as a Glamour Model in the 90s
Sabrina Sidoti grew up in South Florida and attended the Olympic Heights Community High School. She completed her general education diploma in 1992 and then enrolled for further studies at Palm Beach State College. She subsequently pursued a career in showbiz in the mid-90s.
To prepare herself for showbiz, Sidoti took an interest in her personal fitness and sculpted her body into an enviable shape. She thereafter became a glamour model and posed nudes for magazines such as Playboy Magazine as well as New Rave Magazine. She was also featured on an episode of the Howard Stern Show.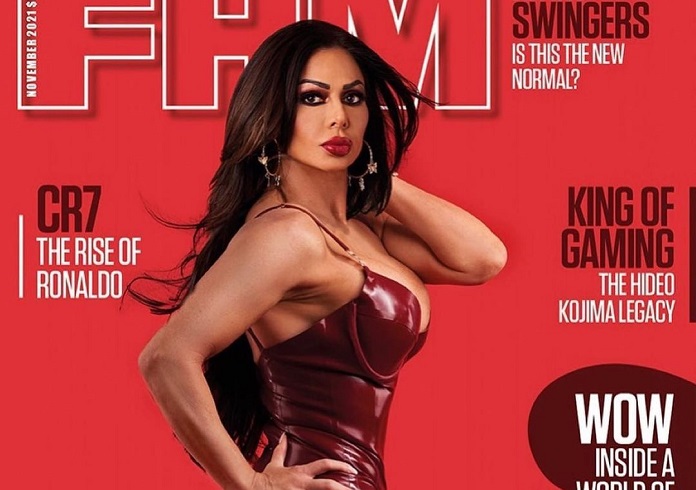 She Later Switched to Adult Films in the Early 2000s
Sabrina Sidoti spent much of the 90s as a glamour model. By the dawn of a new millennium in 2000, she upped the ante by becoming an adult film actress. She took on the stage name Nina Dolci and featured in hardcore films such as Haven's Heaven and MILF Hunter.
Sidoti's adult film career stalled in the mid-2000s, but she later restarted it in the 2010s. Some of her recent titles are MILF Next Door, Moms Bang Teens, Sneaky Sex, and Crave.
Sabrina Sidoti was Convicted of Conspiracy Drug Charges in 2007 and Sentenced to a 10-Year Jail Term
Sabrina Sidoti enjoyed a thriving career as a glamour model and adult film actress for several years, but it later ground to a halt after she was convicted of felony drug charges in 2007. She had been partying and hanging out at clubs where people were using drugs, and she was apprehended by the cops.
Sidoti was charged with conspiracy drug charges and was sentenced to a ten-year jail term. She eventually served eight years in jail and was released on probation in 2015.
She was Released in 2015 and is now a Certified Personal Trainer 
So many people find it hard to pick up their lives after stints in jail but not Sabrina Sidoti. While in jail, she returned to her passion for physical fitness and worked out regularly. She also enrolled in a certificate course with the International Sports Sciences Association. She studied health and wellness and fitness nutrition and was certified as a personal trainer.
Since leaving jail, Sabrina Sidoti has put her certification to good use. She offers personal training sessions for high-end clientele for a fee. She has also gone on to set up her own body fitness center known as SAX Fitness LLC in West Boca, Florida. They offer training sessions, nutritional advice, and individualized workout programs tailored to help their clients reach their fitness goals.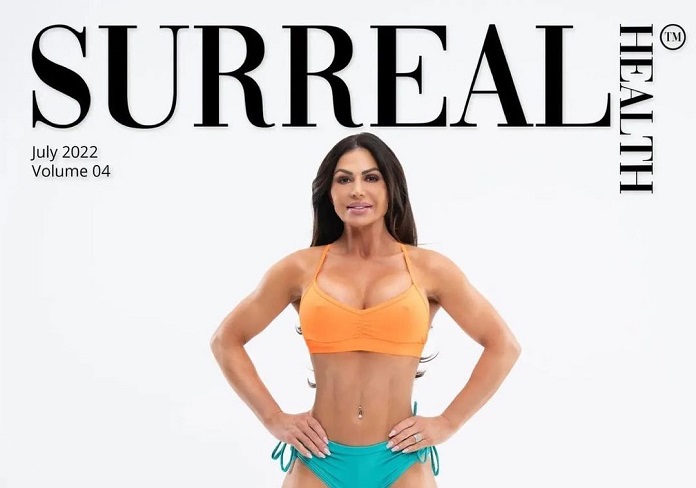 Sabrina Sidoti is also Popular on Instagram and has Two Million Followers
Sabrina Sidoti has also tapped the power of social media to further boost her career. She is quite active on Instagram and regularly shares stunning pictures of her physique there. She also shares fitness and body-building tips there, and this has fetched her a massive number of followers.
Sidoti has really worked hard to get over the challenges that life has thrown her, and she is reaping the fruits. She is now a respected media personality and has been featured on the cover of several magazines such as Muscle and Fitness Cover, Fitglam Magazine, Bikini INC, USA Magazine, Red Opium, FHM, and Surreal. She has also been interviewed on several podcasts, with many seeking the secret to her resilience.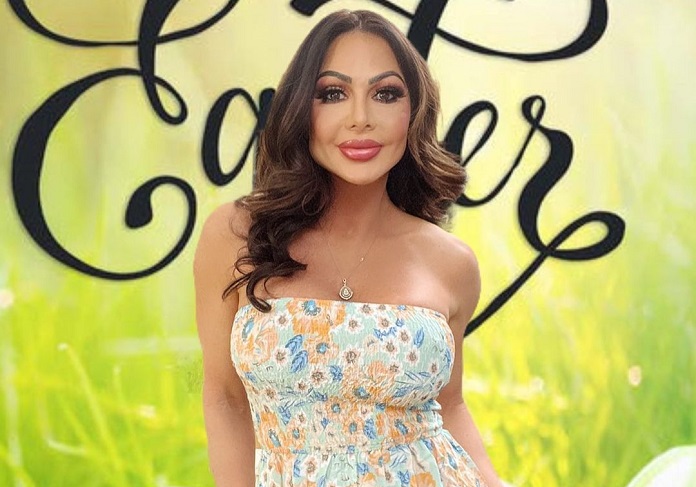 Sabrina Sidoti was Previously in an Abusive Relationship 
It is hard to tell who Sabrina Sidoti is dating these days. She has not been romantically linked with anybody. She has also not shared pictures of herself with any man on Instagram. This doesn't mean that Sidoti is a eunuch. She may be in a relationship now but has chosen to shield the person's identity.
The fitness guru has, however, been vocal about her past experiences with the opposite sex. Back in 2021, Sidoti spoke of a bad experience with a former boyfriend on the Lip Service Podcast. She revealed that her father's troubles with the law made her develop daddy issues, and by the age of 25, she started dating a wealthy millionaire that was 30 years older than her.
He was quite loving and protective at first, but he later became controlling. He didn't want her to work but depend on him. He also cheated on her multiple times. The last straw that broke the camel's back was when he physically abused her during her birthday celebration. This gave her the courage to leave him.
A Look at Sabrina Sidoti's Height and Body Measurements
Sabrina Sidoti is not only a fitness enthusiast but also a bodybuilder. She has been able to sculpt a ripped physique over the years, complete with abs, muscled biceps, and calves. Sabrina is 5 feet 7 inches (170 cm) tall, while her weight is estimated at 54 kg (119 lbs).
Her body measurements are chest – 34 inches or 86 cm. waist – 24 inches or 61 cm, and hips – 34 inches or 86 cm. Her bra /cup size is an impressive 34 D, and she has reportedly undergone enhancement. Sidoti often shows off her stunning body in skimpy outfits in pictures posted on social media. She has also participated in several body-building competitions, including the nationals of the NPC (National Physique Committee).