Raven-Symoné is frequently touted as one of the greatest child stars of all times, and the proof is there for all to see. The award-winning actress, singer, songwriter, and TV commenced her successful career as an infant, scoring her first ad appearances before she was a year old. By the time she was three, she already had a role on the legendary Bill Cosby Show. Such feats were down to her prolific natural talent. Another contributory factor was her supportive family. Raven-Symoné's parents, Christopher and Lydia Pearman, spotted her uniqueness early and encouraged her every step of the way.
Be it running lines with her or relocating for better opportunities; the couple stopped at nothing to ensure that their daughter realized her full potentials. Thankfully, all that hard work has paid off, and Raven-Symoné is now a Hollywood celebrity with several feathers in her cap.
Raven-Symoné's Mom, Lydia Gaulden, is a Native of Winn Parish, Louisiana
Raven-Symoné's mother is an African-American lady named Lydia Pearman (nee Gaulden). Lydia originally hails from Winn Parish, Louisiana, and was born around 1958. Her mother is Mrs. Louise Moss, while her father is Mr. Julius Gaulden. Lydia Pearman grew up in Winn Parish and completed her high school diploma at Winnfield Senior High School in 1976. Afterward, she attended the Southern University in Baton Rouge, where she completed a bachelor's degree in computer science.
Upon leaving college, Lydia Pearman moved to Atlanta, Georgia, where she landed steady work with the National Cash Register. Now known as the NCR Corporation, this private American company deals in software, managed and professional services, consulting, and technology. They deal in items such as self-service kiosks, point of sale terminals, automated teller machines, check processing systems, and barcode scanners. Lydia Pearman spent a good deal of time working for the NCR but later left to manage her daughter's career.
Her Father, Christopher B. Pearman, is an Author, Health and Wellness Coach, Motivational Speaker, and Producer
Another person who has been pivotal to Raven-Symoné's success is her father, Christopher B. Pearman. Pearman is African-American and obtained a degree in political science and criminal justice from Georgia State University. He spent the early to mid-80s doing PR and advertising work for several nightclubs in Atlanta. He later became a stay-at-home after Raven was born and helped her to kick-start her career. Pearman managed his daughter's career for about a decade and is now focusing on several pursuits of his own. He has produced and directed several music videos, commercials, and short films.
He has also created and directed a hit musical named Destiny of Rose and is working on his first feature film. Christopher B. Pearman is also an author. He wrote the book, Dream So Big: A Parent's Guide To Helping Your Child Believe And Achieve. The book features motivational, inspirational, and life-changing strategies that parents can use to help their kids achieve their wildest dreams. This has enabled Pearman to forge a career as a motivational speaker. He has written several columns and blogs and has appeared on multiple radio and TV shows. He has also been a contributor to networks such as CNN and HLN.
Raven-Symoné's dad is also certified as a personal trainer by the National Academy of Sports Medicine. He is also a health and wellness coach. Back in 2014, he was overweight and diagnosed with type 2 diabetes. This devastated him, but he worked hard to turn things around, adopting a healthier lifestyle of dieting and exercise. This helped him tremendously, and he wrote about his experience to help others.
The Couple Managed Much of Their Daughter's Career at the Early Stages
Raven-Symoné's parents first met each other and began a relationship in Atlanta, Georgia, in the early 80s. They later tied the knot and went on to welcome Raven in the year 1985. Pearman took a step back from his career to become a stay-at-home dad after Raven was born. He spotted her unique personality, and so during her infant years, she featured in lots of local newspaper and magazine adverts. Her performance in these local ads was so good that by the age of two, she was featured in national ads for big brands such as Ritz Crackers and Cool Whip.
Raven-Symoné subsequently landed a big gig modeling for Macy's Department Stores, and the whole family relocated to New York so that she could get the best career opportunities. As these career opportunities rolled in in the form of TV shows and movies, Raven-Symoné's parents managed her career impeccably. They helped her run lines and also negotiated the best deals for her. They were also ever-present, with her dad serving as a creative consultant, producer, and director on the hit Disney show, That's So Raven, which made her a superstar.
In doing all this, Raven-Symoné's parents never took advantage of their daughter. They did not push her into projects that she did not like. Most importantly, they also ensured that all of her earnings from her work were saved up for her in an account that she could access later. As a result of this genuine love and sacrifice, there was no falling out between Raven-Symoné and her parents. She didn't crash and burn like some other child stars but successfully transitioned into an adult career.
Raven-Symoné's Dad Has Defended Her on Several Occasions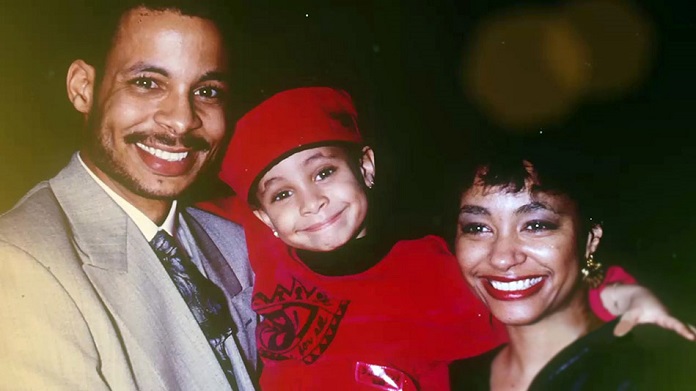 Raven-Symoné's parents stopped managing her career in the 2000s so she could hire a more professional team, but she remains close to them. Her father has even spoken out in her defense on multiple occasions where she committed public gaffes. In 2014, the actress caused quite a stir when she stated that she didn't wish to be categorized as African-American. She remarked the cause of an Oprah Winfrey interview, and many in the black community took her to the cleaners. She later backtracked and clarified her comments while her father came out strongly in support of her.
He praised her courage and bravery and stated that it cemented his love and respect for her. Christopher Pearman also spoke out in defense of his daughter in 2015 when she caught flak for saying that she wouldn't hire someone with a ghetto name. He described her as a grown woman who makes mistakes like anyone else but maintained that she is a beautiful and sweet-hearted human being. He admitted that she sometimes says dumb things but maintained that he and her mother loved her very much and will always support her and have her back.
This joint show of support remains unwavering, but it is hard to tell whether Raven-Symoné's parents are still married to each other or have gone their separate ways. For instance, back in 2014, when it became obvious that the actress was in a same-sex relationship, her father gave his thoughts and maintained that he was okay with it. He, however, stated that he couldn't say what her mom's thoughts about it were. This possibly means that they may no longer be together.
The Actress and Singer Has a Younger Brother Named Blaize Pearman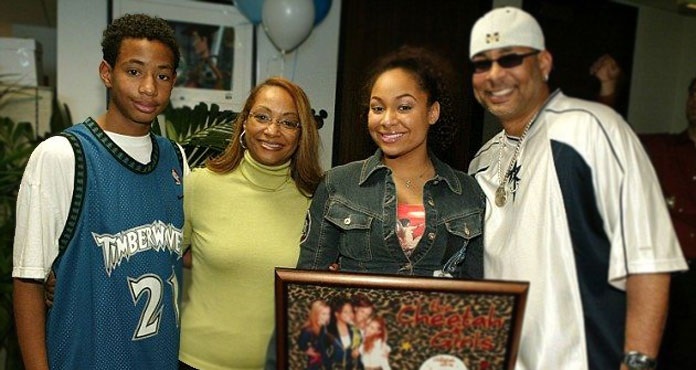 Raven-Symoné's parents have two children together. This includes the actress and a younger brother named Blaize. Blaize Pearman was born in 1991, which makes him six years younger than his famous sister. Despite this, he grew up to be much taller than her and utilized his height to indulge in the game of basketball. He played all through his school days and later got to flex his muscles in the Amateur Athletic Union (AAU) league in Atlanta.
The AAU consists of independent teams formed by groups of players. Blaize now has a regular job, but his love for basketball remains. A perusal of his Facebook page will show several posts on the topic. Blaize maintains good relations with his famous elder sister and joined forces with her to compete on a June 2008 episode of Celebrity Family Feud.