Pete Hegseth is an American television host and author, best known for his work as a former executive director at Vets For Freedom. Hegseth began his career as a journalist while he was still in college, as an editor for the Princeton Tory; a conservative student-run publication. Following graduation from Princeton, Pete Hegseth was commissioned as an infantry officer in the United States Army National Guard in 2003. A decorated soldier, he was awarded the Army Commendation Medal.
Following his work with the army, Hegseth worked with the Vets for Freedom and later as a military analyst for Fox News, as well as other television stations. He currently works as a contributor for Fox News. While throughout his career his opinions have been analyzed and scrutinized, another part of his life that has been scrutinized over the years is his marriages and divorces. This media personality is currently on his third wife and became a father of seven all before he turned 40 years of age. While this is not a rare occurrence in Hollywood, it's still an amazing fit. Here is a timeline of Pete Hegseth's marriages and divorces.
Pete Hegseth Married His New Wife, Jennifer Rauchet In 2019
Jennifer Rauchet is an executive producer for Fox News popularly known for her affair and later marriage with media personality Pete Hegseth. Jennifer was born on the 30th of January 1985 somewhere in the United States. She graduated from the University of Maryland where she bagged a degree in Journalism.
Jennifer began her professional journalistic career in 2001 as a broadcaster and executive producer for WPIX-TV. In 2006, she left the station and went to work as an executive producer for Fox News on the Fox Network. She has worked on a variety of shows for the same network, some of which include Watters World, hosted by Jessie Waters, a show she produced in 2015. She has spent 15 years at Fox News, which she considers to be the pinnacle of her professional career.
It was while working at Fox that she met Pete Hegseth. The two started a relationship in 2016. At the beginning of their relationship, Hegseth was still with his now second ex-wife, a fact that thrust Rauchet into the public eye.
Hegseth's divorce was settled in 2017. Jennifer and Pete got engaged on the 16th of June 2019 and subsequently said their vows on the 16th of August that same year at the Trump National Golf Club, Colts Neck, New Jersey. Jen and Pete currently reside in Holmdel, New Jersey with their children.
Pete Hegseth Was Married To His Second Wife, Samantha Deering From 2010 to 2017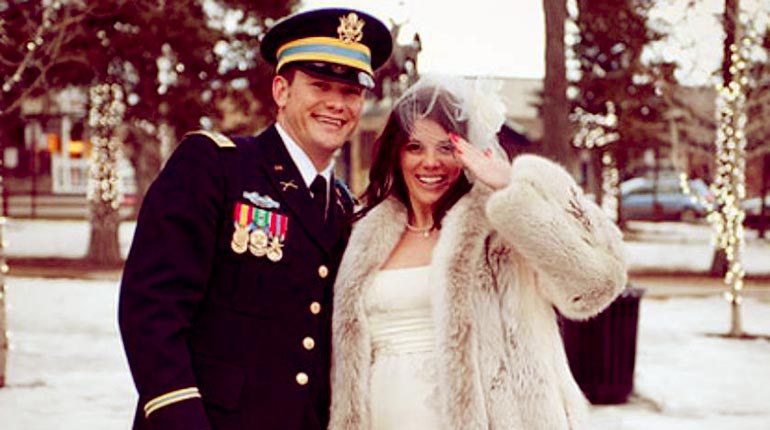 Apart from all the info related to Pete Hegseth, not a lot is known about Samantha Hegseth's early life, family, education, or life in general. She was born Samantha Deering on the 1st of January 1980 in Minnesota. She began her career working as a spokesperson for Vets For Freedom, an organization of which Pete was a director. Reports state that the two were introduced through a mutual friend, they hit it off and began a relationship. At the time, Pete was still with his first wife of only a few years.
Pete and Samantha continued their relationship up until his divorce from his first wife in 2009, they had their first child; Gunner on the 13th of June 2010 and got married later that same year at St. Paul's Episcopal Church, Washington D.C.
Pete Hegseth's Affair With Jennifer Led To His Divorce From Samantha
All seemed peachy between the couple up until Pete was accused of having extramarital affairs, one in particular with a colleague at Fox News; Jennifer Rauchet. After a somewhat messy divorce, the two went their separate ways in 2017. It seems they share custody of their three sons, however, the two have not had any public interactions since, that is not to say they don't interact at all, given the fact that they share custody of the children.
Since the divorce, Samantha has kept to herself, away from the media. She currently has an estimated net worth of $550,000 and due to her private life has not been linked to anyone romantically.
Pete Hegseth's First Wife Was Meredith Schwartz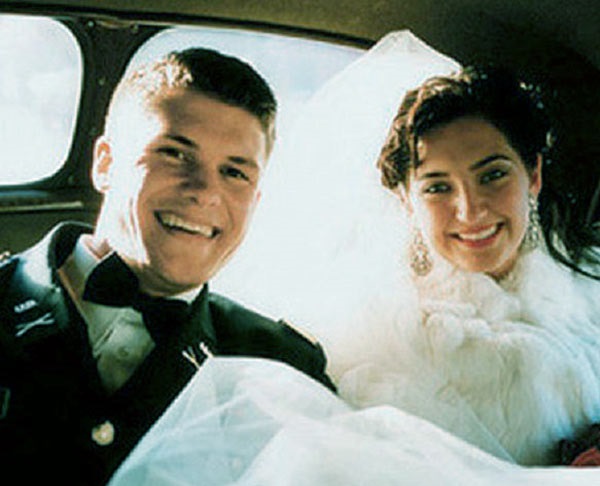 Meredith Schwartz is a private business mogul with ties to JP Morgan, Encore Consumer Capital, and General Mills Venture and is popularly known as the first wife of Fox News' Pete Hegseth. She leads a rather private life so info on her is pretty limited. She was born some where in the US in 1981. She enrolled in Columbia University in New York following her high school graduation and received an Honors Bachelor of Arts degree in Restaurant Management.
Schwartz met Hegseth in 2003 after he graduated from Princeton, they dated for a few months before they said their vows at a private ceremony in 2004. Not a lot is known about what went on during the marriage but the two had no children together and were only married for five years.
The couple filed for divorce in 2009, citing incompatible arguments, however, reports state that Pete had an affair with a co-worker who turned out to be Samantha Deering who at the time worked as a spokesperson for Vets For Freedom where Pete held the position of director. Following his divorce, Hegseth married Deering and moved on with his life.
Schwartz also moved on with her life and is currently remarried, however, info about the relationship remains private. Together, the two have two daughters born in 2016 and 2018. She is currently a managing partner for Rustic Restaurant Group and has an estimated net worth of $250,000. Schwartz and Hegseth don't seem to have kept in contact following the divorce but you never know.
Pete Hegseth Is Father To 7 Children
Three Children (Sons) Are From His Marriage To Samantha
Gunner, Boone and Rex Hegseth
It has already been established above that Pete Hegseth did not have any child with his first wife Schwartz. The first time he would actually have a child was out of wedlock in 2010 when he was still dating Samantha who would become his second wife. The couple had their first child, a son named Gunner on the 13th of June 2010.
Together, the two had two other children throughout the course of their marriage, two other sons; Boone and Rex Hegseth born in 2012 and 2016 respectively. All three children attended Liberty Classical Academy in Minnesota where the family resided.
Hegseth Has One Biological Child (Daughter) With Jennifer Rauchet
Shortly after Pete's divorce from his second wife, he and Jennifer welcomed their first child together, a daughter they named Gweny. She was born on the 13th of August 2017 and though she is the first child of Jennifer and Pete had together, she is also the fourth child each parent has had, given that both Pete and Jen each have 3 children from their previous marriage.
Hegseth Serves As Stepfather to 3 Children From A Previous Marriage
Luke, Jackson, and Kenzie
The identity is Rauchet's ex-husband has been kept from the media, however, together they had a total of three children, two sons; Luke and Jackson, and a daughter named Kenzie. While details about their births are yet to be revealed at this time, all three children look around the same age as Pete's children.
It is not clear if the six older children live solely with the couple or if they shuttle back and forth between their parents but according to Jen's Instagram, the family seems pretty close and happy, both parents seem quite happy with their stepchildren, assimilating to the parental role quite nicely.