With their lives in the constant view of the public eye, it is no surprise when Hollywood stars choose to keep certain aspects of their lives under wraps. Whether it is hiding baby bumps, keeping their sexualities on the down low, carrying on secret affairs, or maintaining private, low profile relationships with other celebrities. Whatever reasons for the secrecy, like any regular human being, sometimes you want to keep things to yourself and feel every feeling without the background noise publicizing everything causes. Many people value their privacy, celebrities even more so, seeing as their lives are constantly scrutinized by the public. A large percentage of celebrities prefer to maintain such low profiles, from Beyoncé to Denzel Washington. Pedro Pascal (yes, the crowned prince of Dorne Oberyn Martell – from the acclaimed HBO series, Game of Thrones) is not left out of the mix.
However, unlike the two aforementioned privacy-loving celebrities, Pascal takes his love for secrecy a notch higher. This A-list star has seen success both on the small and big screen, enough to give him a net worth of $10 million. Couple all of that with his charming looks and hunky body, Pascal quickly ticks all of the boxes of the ideal man for a lot of women who secretly want to know.
Is Pedro Pascal Married?
Well, to answer that quickly, No! The actor is not married and has never been married, a fact confirmed by The Sun US. Judging by his level of fame and how effortless he has portrayed romance when required by some of his film/TV show characters, it is understandable why many of his fans are eager to get an answer to this question. While Pascal has never taken the bold trip down the aisle, this does not in any way suggest that he has been a single pringle all his life. The hunky actor has been romantically linked with more than a handful of women. Fingers crossed that sometime in the near future, one of his romantic relationships will lead him to tie the knot.
Though known publicly to be unmarried, many eyebrows were raised when in 2020, CBS reported that he would likely be the father of the year. This was not referencing reality, but his role as Din Djarin, the father figure to Grogu, in the hit Disney+ TV series The Mandalorian. It was not the first time Pascal would be portraying an on-screen dad; in Wonder Woman 1984, he is not only a con man Maxwell Lord but a father as well. He booked another father role in We Can Be Heroes as Marcus Moreno, portraying a dedicated single father to his daughter named Missy. With so many father roles, one would suspect that Pascal had real-life experiences to draw from, but that is not the case. He is just a good actor.
A Look at Pedro Pascal's Dating Timeline
Pedro Pascal's dating history, or what we've been able to gather about it, is made up of many rumors that have yet been confirmed or denied to date, except for Maria Dizzia. That said, here's a detailed list of people Pedro Pascal is rumored to have dated;
Maria Dizzia and Pedro Pascal Dated Back in the 90s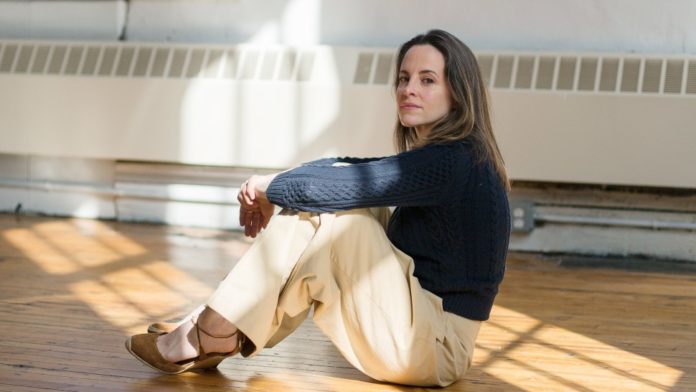 This Tony-nominated actress has made a name for herself on the big screen, small screen, and Broadway. With a career spanning over two decades, she is one A-lister whose star has continued to burn quite brightly. While it is not public knowledge how Pascal and Dizzia initially met, their relationship is the only rumor that has been confirmed by both parties. The two were rumored to have dated for a short time back in the 90s, that is, over three decades ago.
Since little is known about the relationship, we can't exactly confirm what brought the said relationship to an end; all we know is that it happened a long time ago. Since then, both parties have moved on. Maria and Pascal were reunited on the small screen in 2008 while guest-starring alongside each other on an episode of Law and Order titled Tango, which aired on the 27th of February 2008. The award-winning actress is currently married to playwright and Pulitzer Prize winner Will Eno, and the two of them have a daughter (Albertine) together.
He was Rumored to Be Dating Lena Headey While Co-Starring In Game of Thrones
In 2014, Pedro Pascal joined the Game of Thrones cast and took social media by storm with his portrayal of Oberyn. Shortly after joining the cast, he was rumored to be dating his then co-star, Lena Headey, who played the role of Cersei Lannister. The two did nothing to squash these rumors, both neither confirming nor denying the supposed relationship, teasing us all. They were often spotted – outside of filming- spending time together and even posting pictures on social media.
This is why when news broke in 2015 that Headey was pregnant, many speculated that Pascal might be the father. However, these rumors were laid to rest after Headey came out to say the father of her child was, in fact, her now ex-husband, Dan Cadan. According to the Daily Mail, The Fighting with My Family star is dating Ozark star Marc Menchaca.
Headey and Pascal remain very good friends. Without all the rumors, speculations, and hopeful shipping, it's clear to see that the two friends have formed a bond of mutual respect for one another. In a 2019 Reddit Q&A, Pedro had this to say about Headey, "Lena is one of my favorite persons. And she is so funny and so smart, such a good person, a good friend and a good mother." He added, "I think everyone on that set and anyone who comes in contact with her develops an instant crush." The two can be seen having fun during a 2014 Head to Head feature for Hunger TV, as seen above.
Pedro Pascal Was Linked to Robin Tunney While They Both Worked on 'The Mentalist'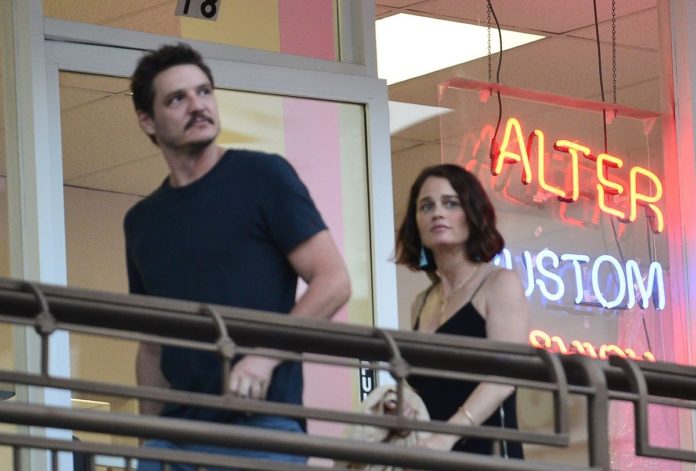 Robin Tunney is an American actress best known for her role as Teresa Lisbon on the television series The Mentalist between 2008 and 2015. She also portrayed Veronica Donovan on Prison Break between 2005 and 2006. Pedro Pascal was rumored to be dating his The Mentalist co-star, Robin Tunney. The two worked together on The Mentalist during Pedro's short stint guest starring on the show, which spanned seven episodes.
Although it might be the same as with Lena Headey, they may be just friends, but the pictures tell a different story. The couple was often spotted having breakfast and strolling the streets in Hollywood. However, none of them ever confirmed the reports. Heady, also known for his role in The Encino Man, now has two kids – Oscar Holly Marmet and Collette Kathleen – with her partner, interior designer Nicky Marmet.
Oscar Isaac
Amid rumors of a "secret wife," Pedro Pascal was also rumored to be gay. The actor, who had on several occasions spoken up in support of the LGBTQ+ community, is yet to confirm or deny any of the rumors. Seeing as his sister, Lux Pascal is a member of the rainbow community, being a transgender woman herself, it's no surprise why he shows so much support for the community. The actor holds his family in high regard.
Be that as it may, this hasn't stopped the speculation. Pascal has been rumored to be dating Star Wars star, Oscar Isaac. The two met long before they shared a franchise, sometime in 2005, and bonded over common roots and interests and discrimination, both being Hispanic. The two worked together back in 2005, where they acted in the stage play Beauty of the Father. The play centered on the acceptance of homosexuality, a fact that also fuelled the gay rumors.
The rumors might not have completely died down, seeing as fans will always remain hopeful. Still, they are curbed because Isaac has been married to film director Elvira Lind (the two met on the set of her experimental doc project, Staircase Session) for several years and has a son, Eugene Isaac. Lind even started to refer to Pascal as 'Tio Pedro' after she caught the actor bottle feeding her newborn. That said, it is safe to say Oscar and Pedro are decades-long best friends. The two spent New Year's Eve together in 2021. On a slightly unrelated note – Pedro might not have come out as gay, but it's safe to say the gay community welcomes him with open arms.
Pedro Pascal and Sarah Paulson – Just Friends or Something More?
Sarah Paulson started acting right out of high school; she landed a guest-starring role on Law and Order in 1994 and has worked consistently since then. Throughout her career, she has worked alongside Hollywood heavyweights like Kathleen Turner, Diane Keaton, Jessica Lange, Sandra Bullock, and Cate Blanchett. This Golden Globe and Emmy-winning American Horror Story veteran has been best friends with Pascal for a greater part of their existence.
These two met in New York, long before the fame when they were teenagers dreaming of making it big in Hollywood. In a chat with Interview Magazine in 2014, carried out by Paulson herself, Pascal spilled, "I met you, Sarah Paulson, in September of 1993, my first month in New York City. I was really lucky because my first friend at NYU lived in Brooklyn, Kristen, and went to high school with you, so your guys' posse kind of adopted me."
According to the interview, the two stars met when they were 18 but fell out of contact when Paulson moved to Los Angeles to start a career. They didn't reconnect until a few years later when Pascal came to Los Angeles for a short period, and they've remained thick as thieves ever since. Albeit, it seems the two have never dated.
For nearly 20 years, the two have supported each other, hitting the red carpet and town together. The two like to share photos of themselves on social media, which has led fans to suspect that the two might have dated in the past or could be currently dating. Something that doesn't seem too far-fetched, but rumors have not been confirmed or denied.
The actress identifies as fluid when it comes to the dating scene. She dated two-time Tony Award winner Cherry Jones between 2004 and 2008, but before that, she only dated men- including then-fiancé playwright Tracy Letts. As of this writing, she is in a relationship with Primetime Emmy Award-winner Holland Taylor; the two got together in 2015. Considering this, it looks more likely that Pascal and Paulson have been just friends all along.
Heidi Klum
Among other dating speculations, Pascal has also been rumored to have dated German-American model and businesswoman- Heidi Klum. The two co-starred alongside each other in Sia's Fire Meet Gasoline music video, which also served as an ad to promote Klum's line of lingerie. In the video, Klum and Pascal portray a couple who find themselves entangled in a steamy love affair. The chemistry between their character is clear, and we can't blame anyone for speculating a possibility of something more, but it was just business.
Another fact that could have fueled the dating speculation is that, when the video was released in 2014, Klum had just ended things with Seal, her partner of almost a decade. Klum was single for a while before finding love again in the arms of Tom Kaulitz, a German guitarist, songwriter, and producer whom she married in 2019. Kaulitz was also a divorcee, having ended things with his ex-wife, Ria Sommerfeld, in 2018 after a union that lasted for three years.
Pedro Pascal Might Be Currently Single
Other women Pedro Pascal has been linked to include Tony award nominee Lily Rabe and Invincible and Community star Gillian Jacobs. However, it seems like this stunning actor is currently single at the moment. He is enjoying himself as a single man, which makes it easier for his dear fans to dream up lives with him in it; this way, everyone wins.
The actor seems to only want to publicize his friendships, for some reason, which is somewhat understandable. Still, his fans can't help but wish he would just put them out of misery and let them in, as the secrecy will only make room for more curiosity, which would lead to more speculations.