Nardo Wick (born 30th of December 2001) is a 21 year-old American rap artist, singer, songwriter, and internet personality best known for his hit track, "Who Want Smoke?"
Wick started writing songs from his day in high school, and immediately after he graduated, the upcoming star went on to focus on building his music career. From 2020 to date, he has produced one studio album in addition to a handful of hit singles.
Nardo Wick's Bio
Age: 21 Years Old
Birthday: 30th of December 2001
Birthplace: Jacksonville, Florida
Birth Sign: Capricorn
Ethnicity: African American
Siblings: One
How Old is Nardo Wick?
Being born on the 30th of December 2001 pegs Nardo Wick's current age at 21. The youngster was born in the United States, precisely in Jacksonville, Florida. Obviously, an American by nationality, Nardo is of African-American ethnicity.
At birth, the young musician was named Horace Bernard Walls by his parents, whose identities are still under wraps. However, it is common knowledge that his dad functions as his sound engineer who helped with his recordings. Wick's mum, on the other hand, is said to be a homemaker, but she has recently assumed the position of her son's manager. The singer has a younger brother, and they come from a Christian background.
Growing up in his place of birth, Florida, Wick attended one of the private high schools there, and it was during his days in school that he started writing songs; Wick also played high school football. He only needed to complete high school before going to face his music squarely.
How Old was Nardo Wick When He Started Rapping?
It is well understood that Nardo Wick has been experimenting with rap since his days in high school, but the up-and-coming rap artist only started making music officially in 2020 when he clocked 19.
Wick's debut year in the music industry saw the rising star drop three songs – "Lolli," "Slide," and "Came Up"; these were released as non-album-singles.
His debut album – Who is Nardo Wick – which dropped in December 2021, comprised hit numbers including "Who Want Smoke?," "Me or Sum," and "Wicked Witch."
Who Want Smoke turned out to be the rap artist's greatest hit track to date. He later released a remix version featuring music greats like G Herbo, 21 Savage, and Lil Durk. The song went on to become RIAA: 2× Platinum and debuted at #17 on the US Billboard Hot 100. The track, Me or Sum featuring the likes of Future and Lil Baby, was also RIAA: Platinum.
Nardo Wick's latest efforts include his 2021 singles Krazy Krazy and Riot. Wick is yet to receive any form of award or recognition for his work, but some of his tracks are making waves on streaming platforms. A good example is Who Want Smoke which has accumulated over 13 million YouTube views.
Apart from releasing songs, Nardo is also into shows and concerts and has gone on music tours in the past.
To better understand his stage name, one would need to peruse his IG bio, which revealed that he took on the name WICKED MILLIONAIRE as an indication of the great fortune he is making in his music career. The young rap artist is just starting to shine in the entertainment industry, and more is expected from him in the nearest future.
Nardo Wick Has Only Had One Known Relationship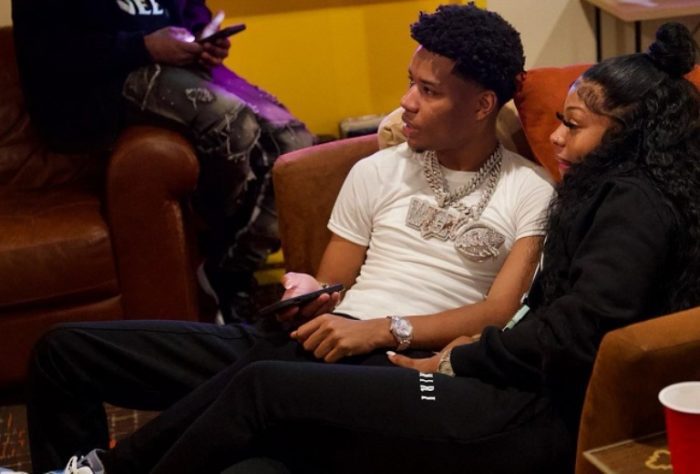 It recently came to public attention that Nardo Wick is dating a lady who goes by the name of Soryiaa. However, the rap artist has refused to reveal any other details about his love interest. No one knows when they started going steady and how long they have been together.
Also, Wick has tightened the lid on the details of his past hookups and breakup, making it difficult to know whom he has dated in the past.