Megan Marshack is an American journalist and writer who once worked as a personal assistant for Nelson Rockefeller, a scion of the renowned Rockefeller family and a Vice-President of the U.S.
Marshack became Rockefeller's personal assistant during the twilight of his vice-presidency and stayed on even after he left office. They became quite close so much so that she was the only person with him when he died at his townhouse in January 1979. The circumstances of the whole thing sparked frenzied media coverage as many speculated that Megan Marshack must have been having an affair with Nelson Rockefeller. She denied this but the rumors lingered over the years, conferring notoriety on her.
Megan Marshack's Biography Summary
Full name: Megan Ruth Marshack
Gender: Female
Date of birth: 31st of October 1953
Megan Marshack's Age: 68
Ethnicity: Caucasian
Nationality: American
Zodiac Sign: Scorpios
Sexual Orientation: straight
Religion: Christianity
Schools attended: Ulysses S. Grant High School, Los Angeles Valley Community College, and California State University
Marital Status: married
Megan Marshack's Parents: Sydney and Credwyn Marshack
Siblings: John Marshack
Megan Marshack's Height in Inches: 5 feet 9
Megan Marshack's Height in Centimetres: 175
Megan Marshack's Weight: 58 kg
Body measurements in inches: 34-24-35
Body measurements in centimetres: 86.3-60.9-88.9 cm
Megan Marshack's Net worth: $1 million
Famous for: Nelson Rockefeller's personal assistant
Megan Marshack is a Native of Sherman Oaks, California
Megan Marshack was born on the 31st of October in 1953 in California. She has American nationality and Caucasian ethnicity. Marshack hailed from a family of four which includes her dad, Sydney, and her mom, Credwyn. She also has a younger brother named John. Marshack grew up in Sherman Oaks, California, and enjoyed an affluent upbringing, thanks to her dad who worked as an aerospace engineer.
She attended the Ulysses S. Grant High School and was quite intelligent and assertive from an early age. She aspired to be a journalist and to someday work in the White House. Megan Marshack did not just have lofty dreams but made plans to reach her goal from day one. As a high schooler, she penned articles for her school magazine. She also tried to submit her work to other well-known local publications.
Though many of her articles were turned down, she remained undeterred. Nothing could put her down. Not the rejections and not the fact that her family later fell on hard times after her dad lost his job.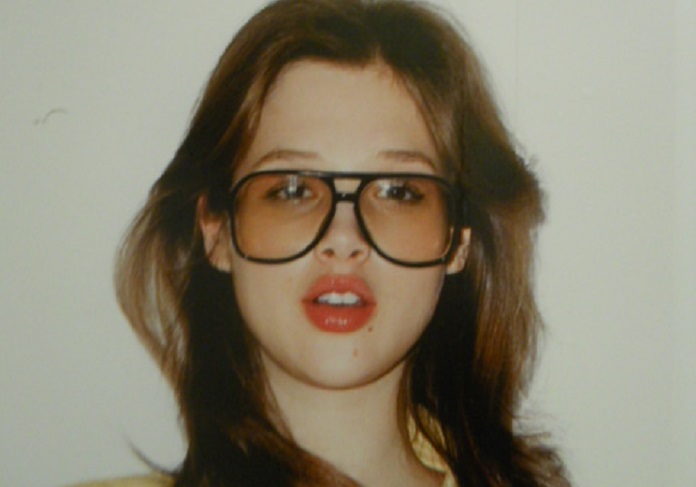 She Worked as a Freelance Journalist For The Associated Press
Megan Marshack concluded her high school diploma in February 1991 and spent the remainder of the year studying at the Los Angeles Valley Community College. She thereafter transferred to the California State University in February 1972 where she continued her studies. Megan Marshack spent three years at California State where she continued exhibiting intelligence and extraordinary drive.
She majored in history and journalism and was quite popular with her teachers. She also regularly traveled down to Washington D.C. where she familiarised herself with the White House press corps. This enabled her to build up useful connections. Upon graduating in 1975, Megan Marshack kick-started her career as a freelance journalist. She later landed a steady gig with the Associated Press Radio in 1976.
She served as their nighttime radio editor. She also filled in as a stringer, supplying freelance articles to the organization for which she was paid. Megan Marshack put in a lot of hard work at AP but by mid-1976, they decided to let her go as she didn't fit their organization. The news dampened her morale but she picked herself up and started hunting for another job. It came in the form of a personal assistant role for Nelson Rockefeller.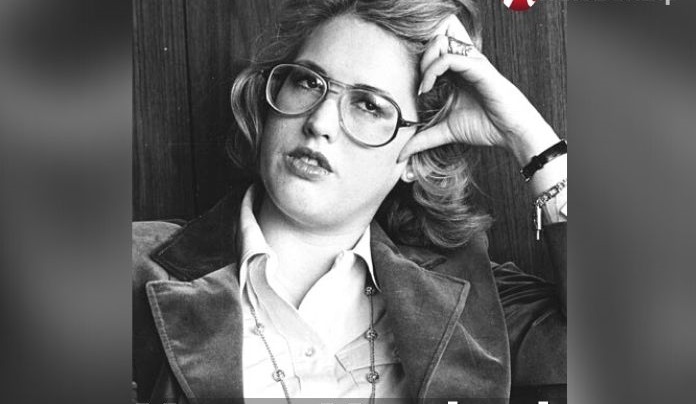 Megan Marshack Became the Personal Assistant of Nelson Rockefeller in August 1976
It was quite a plum role as her boss was the Vice President of the United States and she took care of his public relations. She also handled other areas, as well and was rewarded handsomely. She got paid a salary that was triple her AP rate. Beyond the financial perks, working for the Vice President also helped her status grow tremendously.
As time went by, Megan Marshack grew increasingly close to her boss, Nelson Rockefeller. He favored her above most of her co-staffers and this made many envy her. She didn't concern herself with this though as she was exactly on the path that she wanted to be on, i.e. working at the White House.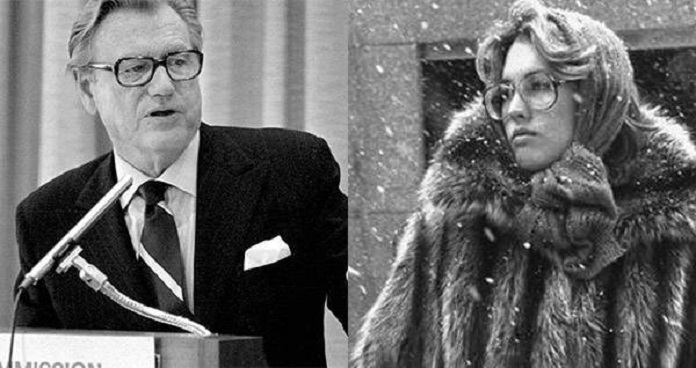 She Continued Working For Him Even After His Vice Presidency Tenure Ended
Megan Marshack spent about six months working for Nelson Rockefeller before his Vice Presidency tenure ended in January 1977. The end of his term necessitated him dismissing several of his staff, but he retained her as a personal aide. She, therefore, relocated from Washington to New York to join him. In New York, Megan Marshack continued her personal assistant role and coordinated various aspects of Nelson Rockefeller's affairs, including publicity. She also helped him with crucial research on a book that he was working on.
All this necessitated them spending much time together and they grew closer than ever. Marshack began coordinating Rockefeller's domestic affairs as well and he reciprocated by rewarding her handsomely. He placed her on a generous salary of about $60,000 per annum. He also gave her a free interest loan of $45,000 with which she rented an apartment in a building close to his luxurious townhouse.
Nelson Rockefeller also reportedly gave Megan Marshack some of his exquisite art collection to use in her place. The former Vice President is also alleged to have paid for expensive riding lessons for his personal aide. Neighbors reported seeing him dropping by her place with flowers. Rockefeller indeed went over and beyond in his generosity toward Megan Marshack. Many who were aware of what was going on started suspecting that the relationship between the two was more than just work.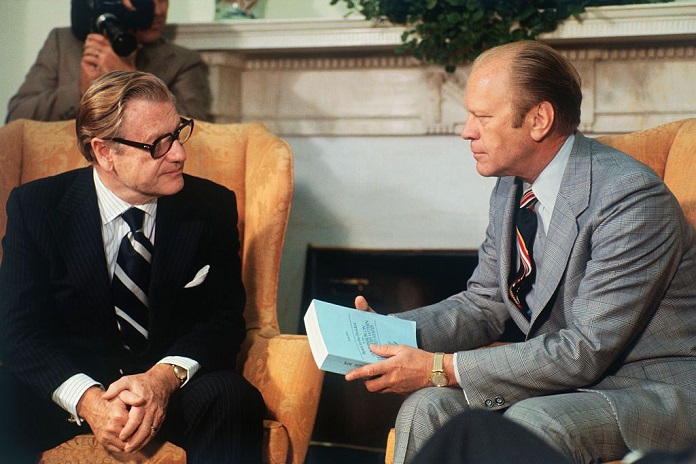 Megan Marshack Was Alone With Nelson Rockefeller When He Had His Fatal Heart Attack in January 1979
Megan Marshack spent a total of two years and six months working for Nelson Rockefeller. Their relationship, be it platonic or romantic, grew from strength to strength. It was later cut short after Rockefeller had a heart attack on the 26th of January 1979. As fate would have it, she was the only one with him when he died and the cops were eventually contacted. The cause of death was ruled a heart attack. The news of Nelson Rockefeller's death was made public but the initial reports of death were full of untruths.
For instance, one of the early reports by the Rockefeller family spokesman, Hugh Morrow, had it that Nelson Rockefeller died at his office. This later turned out to be false as it was confirmed that he died in his townhouse. The next issue was the identity of the person that was with Rockefeller when he died. The early reports claimed that it was a male security aide but the family later confessed that he was alone with Marshack at the time of death.
Other mysteries were the time the cops were contacted, as well as the person who called them. The initial report was that Nelson Rockefeller died instantly at 11:05 pm and the cops were called at that same time. It later turned out that he died a whole hour before the cops were called. As the story went, Megan Marshack was alone with Nelson Rockefeller in his townhouse when he had a heart attack around 10:15 pm.
She fretted over what to do for some time before going ahead to call a friend of hers, Ponchitta Pierce. It was Pierce who then called emergency services at about 11:16 pm, a whole hour after Rockefeller had suffered a heart attack.
Jan 29 will mark 40 years since Nelson Rockefeller died and we still do not know the exact circumstances surrounding his death. The only person with him when he died was his 25 year old aide Megan Marshack. She did not call for an ambulance until an hour after his heart attack.

— Drew Savicki (@DrewSav) December 17, 2018
This Sparked Speculations That They Must Have Been in a Secret Relationship
The emergence of these details sparked a frenzied media coverage in New York and beyond. Members of the public speculated over the propriety of a man dying alone in the company of a lady that was fifty years his junior. They also wondered why the Rockefeller family had initially hidden the identity of the person that was with their father when he died. In all this, many people came to the conclusion that Nelson Rockefeller must have been having an affair with Megan Marshack.
This view was further reinforced by the fact that Rockefeller had engaged in several extra-marital affairs during both his first and second marriages. They thus concluded that he must have had an affair with Marshack as well. Nelson Rockefeller was later buried on the 29th of January 1979 but the speculations continued thereafter.
Many New York publications focused on trying to unravel the enigmatic young lady that was there with him. They interviewed many of Megan Marshack's former college classmates and co-workers. Some of these people painted her in a bad light, essentially describing her as a gold digger who had ensnared Rockefeller. Some others were however more favorable in their description, recalling her drive and ambition.
The whole saga captivated members of the public for a long time and it became a favorite theme for legendary comedy shows such as Johnny Carson Tonight and SNL. Through it all, the lady at the eye of the storm secluded herself away from the public before later remerging.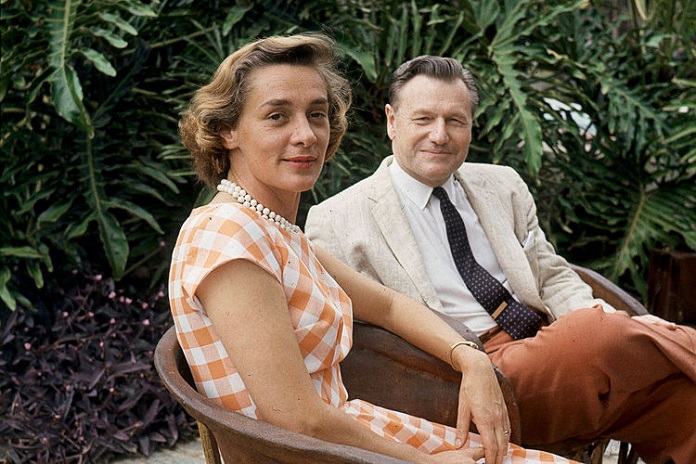 Was Megan Marshack in a Relationship with Nelson Rockefeller?
Most people believe that Megan Marshack was in a romantic relationship with Nelson Rockefeller. This has never been confirmed but public opinion has been swayed by the several revelations in the media. For instance, in the aftermath of Rockefeller's death, police officers reported that they saw him lying on the floor dressed in a suit and tie. A paramedic however stated that the late Rockefeller was nude when they found him.
Also, in late 1979, the chief medical examiner in New York hinted that Nelson Rockefeller had died while having sex. He was later fired from his job for the breach of confidential information but that did not stop his revelation from swaying public opinion. It has been several years down the line and the true status of the relationship between Megan Marshack and Nelson Rockefeller remains a mystery that divides public opinion.
For instance, Rockefeller's personal assistant, Joe Canzeri, believes that he died in Megan's arms. A long-time secretary, Diane Van Wie, maintains that she never saw him and Marshack doing anything physical with each other. The Rockefeller family has of course refused to say anything about the rumors. They only pointed out that they believed there was no foul play in their father's death. They also revealed that they were satisfied that everyone at the scene did their best to save his life.
The only person who directly referred to Megan Marshack was one of Nelson Rockefeller's grandsons, Steven Rockefeller. He revealed that he wasn't exactly sure the role Marshack played in his late granddad's life but stated that he hoped that she made him happy if indeed they were romantically involved with each other. Such thoughts mean that Nelson Rockefeller's family is open to the possibility that their patriarch may have indeed been having an affair with a woman 50 years his junior.
What Became of Megan Marshack?
Following the funeral of Nelson Rockefeller, Megan Marshack spent some time in seclusion before re-emerging to forge ahead with her life. She rejigged her career by working as a freelance writer. By November 1979, she landed another job as a publicity assistant to Broadway producer, Alexander Cohen and his wife, Hildy Parks. Megan Marshack spent about a year and six months working with the couple during which she handled their in-house publicity.
In May 1981, Megan Marshack landed the position of a news writer with WCBS-TV station in New York. The initial agreement was for a trial period but she most likely went on to do well and land a steady role. As Marshack occupied herself with useful pursuits, the media bubble about the death of Nelson Rockefeller reduced and she was able to move on.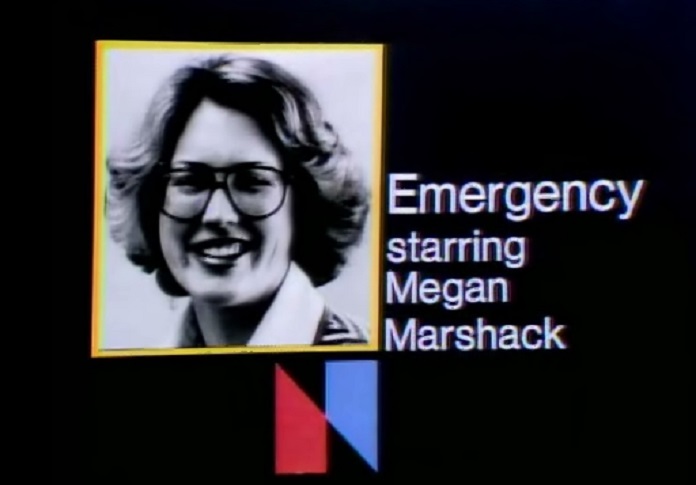 Where is Megan Marshack Now?
Megan Marshack now lives in California. She stays out of the spotlight, making it hard to predict what she is up to. It is however possible that she may have continued with her writing career. She could be writing under a pseudonym or she changed her name legally, and no one could be any wiser.
It is also possible that Megan Marshack may have deployed her art degree into becoming a gallery owner or agent. The possibilities are endless. Whichever it is, Megan Marshack has gotten over the whole thing that transpired with Nelson Rockefeller and moved ahead with her life.
Did Megan Marshack Even Get Married?
Some sources have it that Megan Marshack later got married around 2008. The identity of her husband is not known but it is very much possible that she got married and had kids of her own. Prior to working for Nelson Rockefeller, she dated some individuals, including a fellow press corps member.
Following his death as well, she also dated some people, including a famed cartoonist named Charles Addams. Marshack was therefore a woman who was open to the possibility of finding love and it is possible that she went on to do that, getting married and even having kids.