Most of us would be set for life if we could just lay our hands on a couple of millions of dollars. It is however a different ball game when it comes to the world of showbiz. Hollywood celebrities are used to splashing thousands of dollars on clothes, jewelry, and even just a single dinner date. They also treat themselves to the finer things of life such as yachts, private jets, and other similar luxuries.
Of course, there is nothing inherently bad in treating yourself when you have the means but we have seen several celebrities who have mismanaged their financial affairs. Others have been unlucky to fall into the hands of fraudulent managers while others have been scalped through court proceedings such as divorce. At the end of the day, some of our favorite celebrities do not have the kind of wealth that we thought they would have. Sounds impossible? Read on for a list of the 25 poorest celebrities whose net worth doesn't measure up to their fame.
Poorest Celebrities Who Were Once Rich
1. Nicholas Cage (Net Worth $25 Million)
Previous Fortune: $150 million
Age: 58
Occupation: actor and producer
Active Since: 1981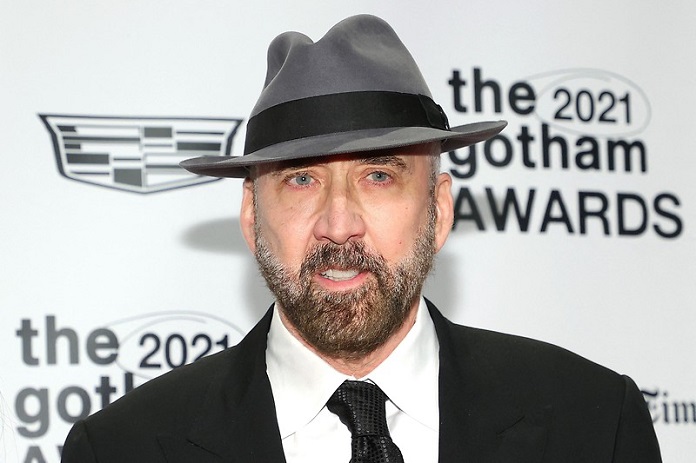 Nicholas Cage is one of the greatest actors of his generation. In a high-flying career spanning four decades, he has appeared in numerous unforgettable movies such as National Treasure, Adaptation, Raising Arizona, Pig, It Could Happen To You, and Leaving Vegas. He has also scooped up several accolades, including the Golden Globe, Screen Actors Guild, and Academy Awards for best actor in 1995. At the height of his career, Cage was one of the top-earning actors in Hollywood and this helped him amass a fortune of $150 million. That fortune however whittled down so much so that the Oscar-winner found himself owing taxes.
So, where did Cage's $150 million fortune disappear to? The answer lies in extravagant spending. He bought more than a dozen houses in The United States of America and beyond, including an island in the Bahamas. He also threw down money for outlandish purchases such as a nine-foot-tall burial tomb. The actor eventually faced foreclosure on many of these properties and owed more than a million dollars in back taxes. This made him aggressively rejig his acting career, taking any scripts he could get, and he was able to get back on his feet.
2. Charlie Sheen (Net Worth $10 Million)
Previous fortune: $150 million
Age: 56
Occupation: actor
Active Since: 1973
If Hollywood scandals could have a poster boy, Charlie Sheen will be one of the top contenders. The Two and a Half Men star has made the news for his drug and alcohol abuse, multiple rehab stints, and alleged domestic violence. He has also made the news for his financial woes and it is tied to his persona demons. At the height of his fame in 2010, Sheen earned $1.8 million per episode for appearing in Two and a Half Men. His erratic behavior however resulted in him being cut from the show and also affected his ability to land steady work.
As such, Sheen went through his remaining fortune until its present low levels. The actor has now resorted to going to court to have his financial commitments slashed. In 2018, he asked the courts to modify the child support payments he has to make for his four children as he just couldn't keep up. According to his filing, things were so bad that he couldn't afford to pay gardening bills. In 2021, Sheen went to court to get the IRS to agree to a compromise on the more than $5 million that he owed in back taxes.
3. Pamela Anderson (Net Worth $12 Million)
Previous fortune: $35 million
Age: 55
Occupation: actress, model, and activist
Active Since: 1989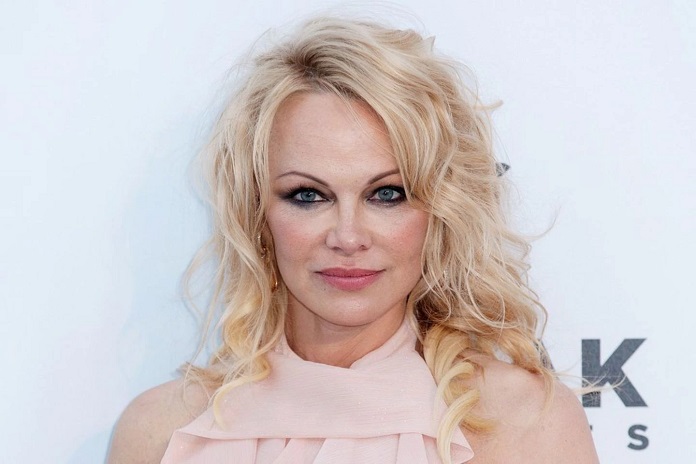 Whenever there is a discussion about the poorest celebrities whose net worth doesn't measure up to the fame they enjoyed, Pamela Anderson's name will surely come up. Back in the 90s, the Canadian/American thespian reigned supreme on TV with her portrayal of the hot lifeguard on Baywatch. The series averaged insane ratings and her salary increased to as much as $6.6 million per season. She was able to build up a fortune running into tens of millions of dollars but a pattern of extravagant living dealt her a blow.
By 2009, Pamela Anderson was alleged to have owed more than a million dollars to the contractors remodeling her home. In 2012, she was said to be owing the IRS over $370,000 in back taxes. The actress/model reassured her fans that things weren't as bad as they looked and in the following years, it appeared to be so as she landed more work and stabilized her affairs. It however seems that it is not yet Uhuru as in 2020, Anderson's ex-husband, producer – Jon Peters, revealed that he had to help her pay off $200,000 in debts as she didn't have the means of paying them herself.
4. M.C. Hammer (Net Worth $2 Million)
Previous fortune: $70 million
Age: 60
Occupation: rapper and record producer
Active Since: 1985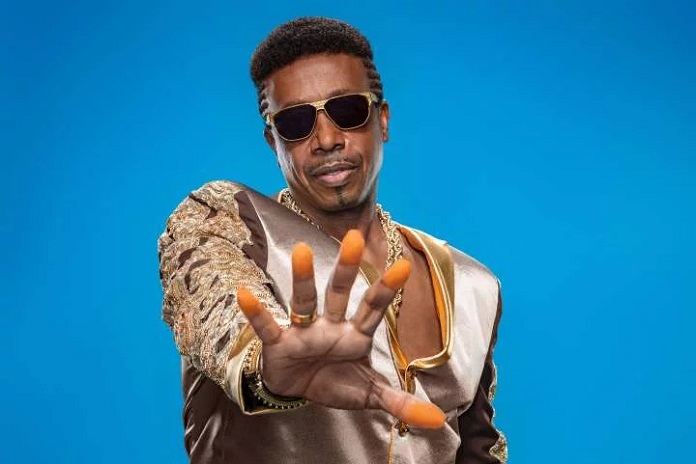 Thanks to hit songs such as 2 legit 2 quit, Pumps and a bump, and U can't touch this, M.C. Hammer was one of the most popular rap acts of the late 80s and early 90s. He easily made $30 million each year and soon enough amassed $70 million. These days, $70 million has dropped down to $2 million, no thanks to an ostentatious lifestyle. The rapper shelled out money on 17 luxury cars, one private jet, 2 helicopters, and 21 racehorses.
The coup de grace was however his California home. Hammer bought the property for $12 million and proceeded to spend another $30 million updating it to his lavish taste. The mansion featured amenities such as gold-plated gates, tennis courts, baseball courts, etc. There was also a bowling alley, a 17-car garage, and 2 swimming pools. Real estate is supposed to be a good investment but as the rapper later went bankrupt, he had to offload the mansion for $6.5 million. This made for a total loss of $35.5 million and dealt a huge blow to his bottom line.
5. Mike Tyson (Net Worth $3 Million)
Previous fortune: $300 million – $400 million
Age: 56
Occupation: former boxer and entrepreneur
Active Since: 1985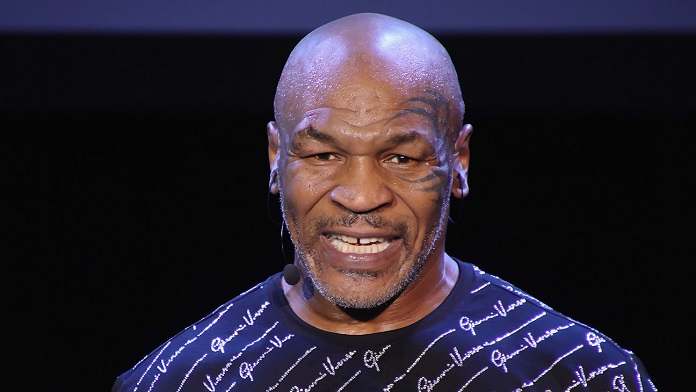 Pro athletes command passionate followership and impressive salaries. They also live enviable lifestyles and this has resulted in many of them acquiring a net worth that does not measure up to their achievements. One good example is Mike Tyson. The former boxer amassed a fortune worth $300 million in his 30s, thanks to his prolific career which saw him become the youngest heavyweight champion in the world.
However, by his 40s, he had squandered it on jewelry, prostitutes, mansions, and cars with an outstanding $23 million in debts. He was forced to file for bankruptcy and this served as a wake-up call for him. Since cleaning up his drug habit in rehab, Tyson has delved into several ventures, including writing books and hosting one-man shows in Las Vegas. He also has a sprawling cannabis empire that encompasses a cannabis brand and a proposed cannabis-themed resort. Mike Tyson is getting back on his feet and he has vowed to be more prudent than he was in the past.
6. T-Pain (Net Worth $10 Million)
Previous fortune: $40 million
Age: 37
Occupation: rapper and singer
Active Since: 2004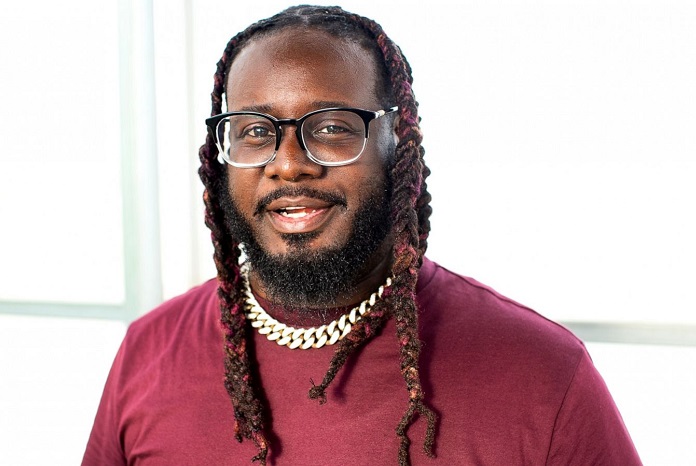 If you describe T-pain as one of the most popular artists of the 2010s era, you will be spot on. The Florida-born singer mainstreamed the use of auto-tune pitch correction and went on to release several hit songs such as Buy you a drink, Bartender and I'm in Luv (with a stripper). He sold millions of copies of his work worldwide and went on to perform on several tours, building up a fortune of $40 million. He later lost the same fortune, thanks to a series of bad investment decisions by him and his manager.
They were naïve about the real estate again and believed that it was just enough to buy a dump, paint it over, and then resell it. T-Pain bought several properties but never resold any of them. This hit his finances hard and at some point, he was so broke he had to borrow money to buy burger king for his kids. Thanks to a cocktail book, as well as an award-winning run on The Masked Singer, T-Pain is doing much better now. His Rolls Royce was however repossessed in late 2021 showing that he is not entirely out of the woods.
7. Mel B (Net Worth $1.1 Million)
Previous fortune: $50 million
Age: 47
Occupation: singer
Active Since: 1993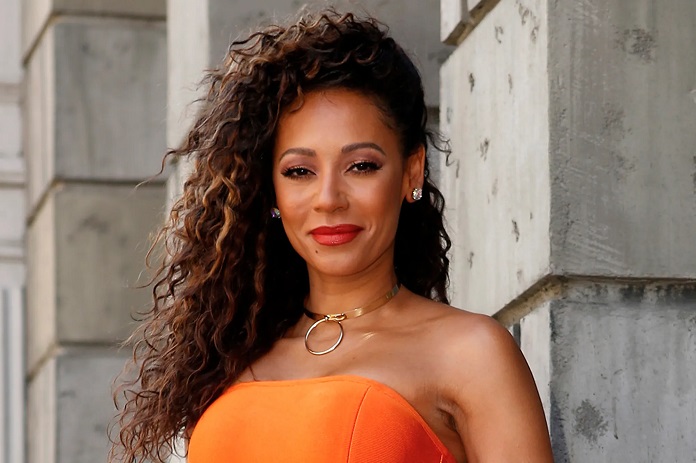 Back in the 90s and early 2000s when Spice Girls was one of the biggest girl groups in the world, Mel B and her bandmates earned about $75 million each annum from concert performances and album sales. From such earnings, Mel B was able to acquire a net worth of $50 million. This was quite significant and she treated herself to an ostentatious and lavish lifestyle. From private jets to diamond rings and Hermes handbags, the singer did it all. She also had a car collection worth more than $1. 35 million dollars, including an armored Cadillac Escalade.
Mel B also treated her three children to expensive vacations and bought an island worth about $1.35 million as a gift for her then-husband Stephen Belafonte. By the time the singer and Belfonte divorced in 2017, she had barely anything to her name. Yet, she got no respite. She was ordered to pay her ex-husband $5,000 monthly for child support, as well as take care of his legal fees costing $350,000. Mel B has since gone back to court with her ex, challenging his application for increased child support and stating that her steady money streams are gone.
8. Toni Braxton (Net Worth $10 Million)
Previous fortune: $20 million
Age: 54
Occupation: Singer and songwriter
Active Since: 1989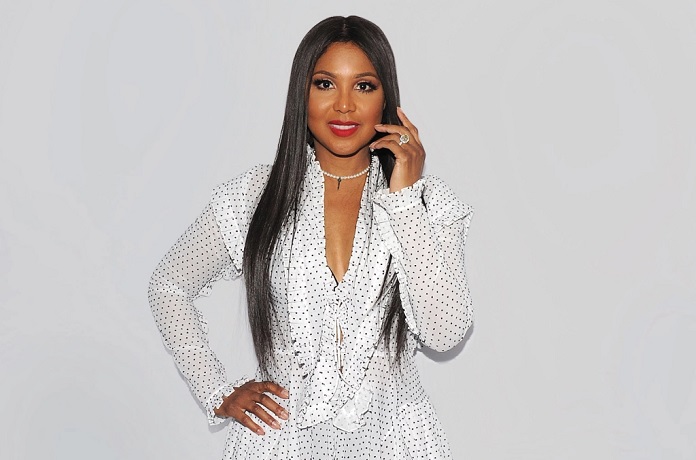 Another singer whose net worth doesn't measure up to her fame is Toni Braxton. It should however be noted that this was not really her fault but issues beyond her, including the unfair recording contract that she signed with her record label, Artista/LaFace. When Braxton first joined the label, her contract was to record demos for other artists. She did this for a while before one of her demos turned out to be so good that it was released as a single. This marked the start of her brilliant career and she dropped numerous hit songs such as Un-break my heart, He wasn't man enough, Hit the freeway, and A better man.
Braxton's music generated about $170 million in income but she was still stuck under the old deal. She was given a paltry $2,000 royalty check and when her record label refused to give her better settlement, she filed for bankruptcy in January 1998. This bankruptcy filing offered her some protection and her record label eventually paid her a settlement of $20 million. With this sum, Toni Braxton emerged stronger from her bankruptcy filing and lived well for the next few years. She was however forced to file for bankruptcy a second time in 2010. This followed the cancellation of her Las Vegas residency as a result of health issues. Braxton had bankrolled the residency with her money and the loss hit her hard.
9. Sinbad (Net Worth $4 Million)
Previous fortune: $10 million est.
Age: 65
Occupation: comedian and actor
Active Since: 1978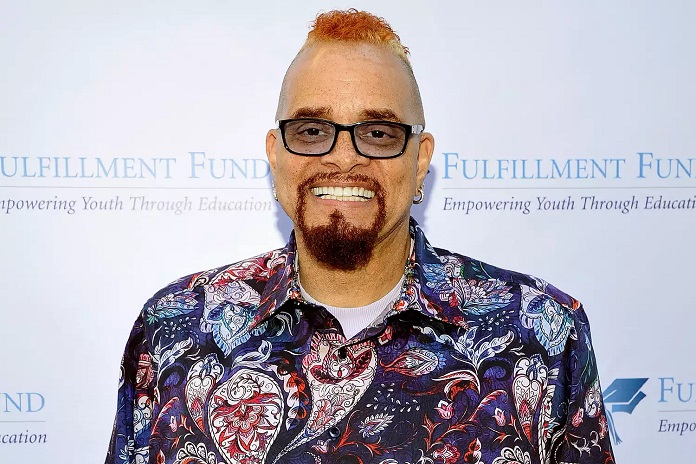 From movies to TV shows and several HBO specials, Sinbad had it all going for him in the 90s. He was one of the most popular comics of that era and rolled in a lot of money. He could have built up a handsome net worth but this was not to be. By 2013, the comic filed for bankruptcy. His filing showed that he owed about $11 million in debt, including $8 million in back taxes.
Sinbad has been candid about his money problems and has revealed that it was not due to an extravagant lifestyle of wearing flashy jewelry or driving luxury cars. His problem rather stemmed from spending whatever income he had on his business expenses. He did this believing that he could recoup money from the next movie or show he landed. These scripts did not tumble in as he hoped and this ended up leaving him in a financial mess.
10. Willie Nelson (Net Worth $25 Million)
Previous fortune: $50 million est.
Age: 89
Occupation: musician
Active Since: 1956
In the course of a flourishing career, Willie Nelson has dropped 95 studio albums. He has also received 53 Grammy nominations out of which he has won 10 awards. Nelson is one of the living legends in the country music genre but he once had to auction off his items to pay his debt. The singer ran into trouble with the IRS back in November 1990. He was slapped with a total tax debt of $16.7 million and the authorities accused him of hiding his wealth in tax shelters. He maintained that this was not so and that the entire situation was due to bad advice, as well as mismanagement by his accountants.
To pay off his debt, Willie Nelson auctioned a lot of his personal property, some of which were bought and returned to him by his loyal fans. He also penned an album, titled The IRS Tapes: Who Will Buy My Memories in the year 1992. He maintained an upbeat attitude through it all and later poked fun at the episode in a Super Bowl commercial. That upbeat attitude has helped Nelson get back on his feet and he now has a net worth of $25 million.
11. Kelis Rogers (Net Worth $4 Million)
Previous fortune: $10 million est.
Age: 42
Occupation: musician and chef
Active Since: 1997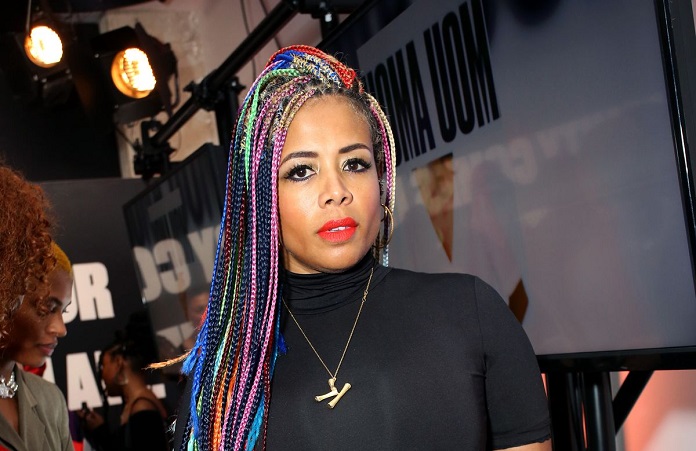 Thanks to tax troubles and unfair recording deals, Kelis Rogers is another Hollywood celebrity whose wealth doesn't measure up to her fame. This daughter of a jazz musician and fashion designer fell in love with music at an early stage and by the age of 19, joined hands with the likes of Pharrell and Chad Hugo to record her first album, Kaleidoscope. The album, as well as her second, was a smashing success but Rogers made next to nothing from it as her partners took it all.
She was eventually able to extricate herself from their chokehold but the damage had been done. She was low on funds and in 2013, had to pay off a tax debt of $400k. By 2015, she had to pay off $85k in lien to the IRS. Rogers refuses to bow down though. She continues to work on her music. She is also a trained chef and has variously released a cookbook and hosted a cooking show. This has helped her reach her present wealth.
12. Gary Coleman (Net Worth $75,000)
Previous fortune: $18 million
Age: February 8, 1968 – May 28, 2010
Occupation: actor
Years active: 1974–2010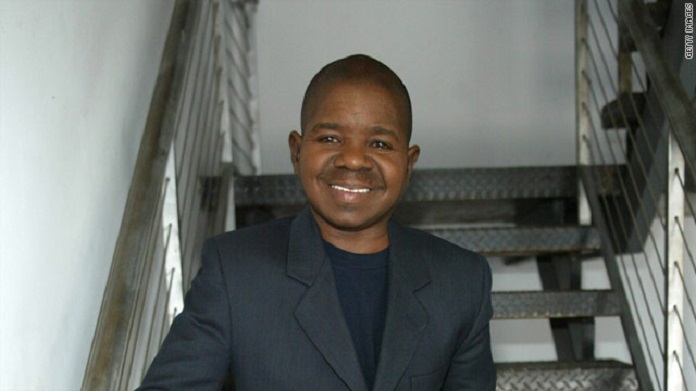 When Gary Coleman passed away at the age of 42 in May 2010, his net worth barely breached $100k. This was a far cry from the massive fortune that he acquired during the hay days of his career. Thanks to his natural acting and comic talent, Coleman became the star of the TV sitcom, Diff'rent Strokes, in the 80s. Diff'rent Strokes revolved around a wealthy Manhattan man who adopted the two precocious children of his late African-American housekeeper. Coleman portrayed one of the kids named Arnold and won numerous accolades. He also became the highest-paid adolescent on TV, pocketing an impressive $100k per episode of the show.
Coleman had both fame and fortune but he subsequently lost the latter. One of the reasons for this was his parents, lawyers, and agents who misappropriated his resources. He also lived extravagantly and made some bad investments such as a $200,000 video game arcade. The actor was able to amble along after some time, especially after he successfully sued and recovered about $1.28 million from his parents, but things became more difficult as work opportunities dried up. He eventually filed for bankruptcy in 1999. By the time he passed away in 2010, his fortune was around $75,000.
13. George Clinton (Net Worth $2 Million)
Previous fortune: $50 million est.
Age: 81
Occupation: musician
Active Since: 1955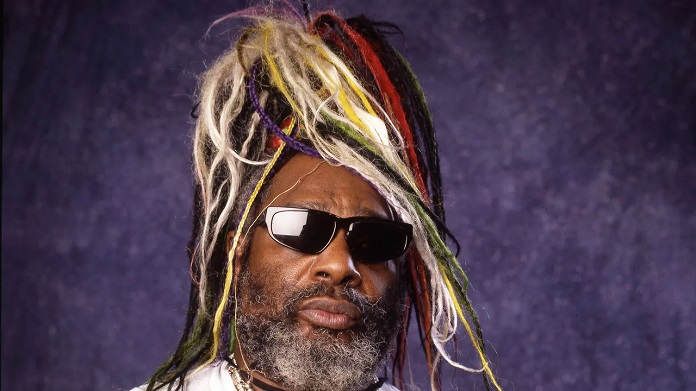 When it comes to the realm of funk music, George Clinton has achieved legendary status. The North Carolina native who headed the Parliament and Funkadelic Bands dropped hit songs such as Up For The Down Stroke, Up For The Down Stroke, Can You Get To That, Maggot Brain, and One Nation Under A Groove, One Nation Under A Groove. He and his bandmates sold a lot of records and he made a lot of money from his pursuits. He however ran into financial troubles in the 80s and had to file for bankruptcy. This wasn't the worst of it though.
Clinton signed away the publishing rights to his songs to a company in return for a couple of millions of dollars. He later challenged the validity of the contract he had signed in courts but the court held that it was valid. They also ruled that he couldn't profit from the songs in the future as he didn't reveal that potential income in his bankruptcy filing. That singular oversight has potentially cost Clinton the fortune he could have made.
14. Lindsay Lohan (Net Worth $1.5 Million)
Previous fortune: $28 million
Age: 36
Occupation: singer, actress, and entrepreneur
Active Since: 1989
No. 14 on our list of the poorest celebrities whose net worth doesn't measure up is Lindsey Lohan. Lohan began acting at a very early age and became a teenage star thanks to starring roles in unforgettable movies such as Freaky Friday, Mean Girls, and Confessions of a Drama Queen. She won numerous accolades and pocketed sumptuous salaries for her acting fee, including $7.5 million for three different movies, Herbie Fully Loaded (2005), Just My Luck (2006), and Georgia Rule (2007).
Lohan will later suffer several personal scandals such as multiple rehab stints. This affected her ability to work and consequently her bottom line. Despite the reduced income, the actress continued to live a flashy life. She racked up tens of thousands of dollars at tanning parlors and restaurants and this affected her finances. Thankfully, Lohan is now getting back on track. There are no more rehab stints. She has also embarked on a reality TV show and a lucrative docuseries. The award-winning actress also owns several clubs in Greece.
15. Tyga (Net Worth $5 Million)
Previous fortune: N/A
Age: 32
Occupation: rapper
Active Since: 2007
Ever since he debuted his first mixtape in 2007, rapper, Tyga has dropped several albums which have spurned hit songs such as Rack City. He has also made the news for his relationship with reality TV star and billionaire makeup mogul, Kylie Jenner. Tyga is quite famous and reportedly has a $5 million net worth but his money troubles belie his supposed wealth. In 2016, a jeweler sued him for unpaid $280,000. That same year, he was also accused of failing to pay the utility bill on a home he rented.
In May 2017, the rapper was alleged to have owed $890,183.87 in back taxes to the IRS. Tyga has also had his car repossessed several times for failure to meet up his payments on them. The rapper has also been accused of failing in his child support commitments for his only child, Cairo King, which he shares with reality TV star, model, and socialite – Black Chyna. The rapper exudes the aura of a wealthy personality but all is not well in his paradise.
16. Aaron Carter (Net Worth $400,000)
Previous fortune: $20 million
Age: 34
Occupation: rapper, singer and actor
Active Since: 1995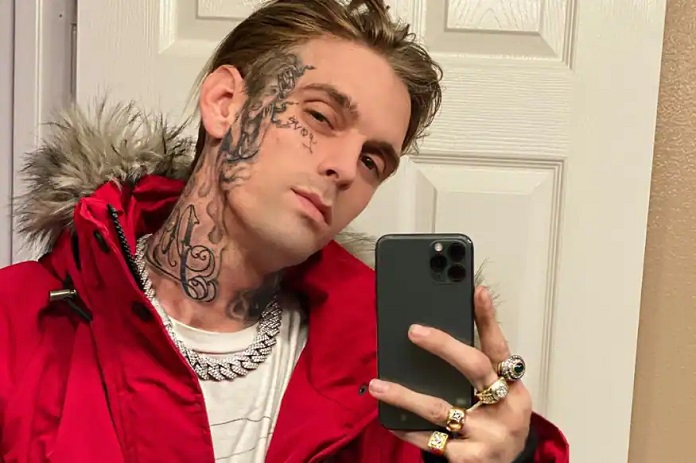 What were you doing at the age of ten? Well for Aaron Carter, he was busy dropping a self-titled debut album which would go on to sell at least a million copies. More successful albums will follow in rapid succession and by the end of the 90s, Carter was one of the biggest hip-hop/pop stars in the world. He commanded a huge following amongst teenagers and pre-teens and sold out numerous shows. He was also offered spots on several Nickelodeon shows. By his own estimate, Aaron Carter made as much as $200 million in his career.
He was however a kid and so his parents had the task of holding on to the money for him. They sadly mismanaged most of it, spending them on ostentatious purchases such as a compound with 12 houses in it. By the time Aaron Carter reached adulthood in 2005, his parents could only hand him a check of $2 million. He also discovered that he owned $4 million in back taxes. The rapper thus started out with more liabilities than assets and he has yet to recover fully to this day. He once filed for bankruptcy in 2013, with about $3.5 million in debts. In 2019, he set up a GoFundMe page seeking to raise $100,000 to be able to move out of California.
17. Heidi and Spencer Pratt (Net Worth $600,000)
Previous fortune: $10 million
Age: 35
Occupation: reality TV stars and musician
Active Since: 2005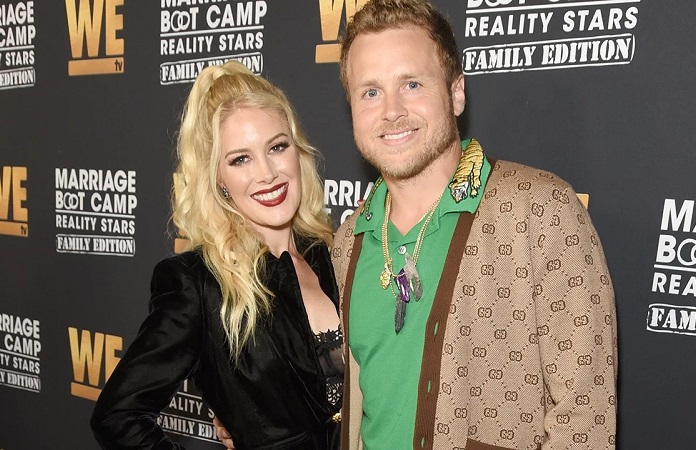 Heidi and Spencer Pratt are amongst those people who are famous for being famous. The two first met each other and started dating on the set of the hugely popular MTV reality TV series, The Hills, in 2006. They ultimately became the villains of the show as they bickered with their fellow cast members over backstabbing, lies, etc. The Hills came to an end in 2010 and Heidi and Spencer have remained in public scrutiny by appearing in multiple reality TV series. Their penchant for digging up unnecessary controversy also means that they are always in the news.
Given all this, you would assume that the two are multi-millionaires but this is not so. Heidi and Spencer Pratt have a combined net worth of just $600,000 after blowing the $10 million that they made from The Hills. During the height of the show, they earned up to $175,000 per episode. They then made an additional $2 million from paid appearances and photoshoots. All this made them feel like superstars and they began to live like such. They splashed money on designer clothes, bottles of wine, and crystals. Heidi also famously got 10 plastic surgeries in one day which cost about $32,000. This lifestyle made a dent in their fortune and the two are more circumspect these days.
18. Tom Guiry (Net Worth $100,000)
Previous fortune: N/A
Age: 40
Occupation: reality TV star and actor
Active Since: 1993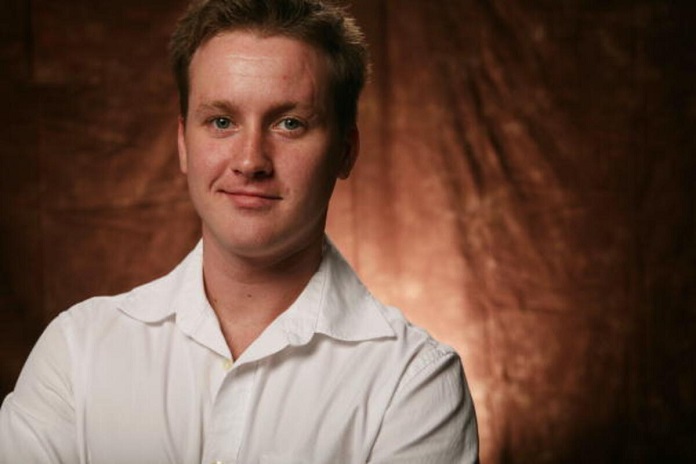 Tom Guiry may not have an Oscar or Golden Globe award to his name but he has enjoyed an impressive career. He has featured in notable movies and TV series over the years, including The Black Donnellys, Mystic River, Black Irish, The Revenant, and U-571. He is also the major star of the 1993 cult baseball film, The Sandlot. Despite such an impressive filmography, Tom Guiry is rather poor by Hollywood standards which makes one wonder what happened to his money.
There is nothing to show that the actor lived recklessly. It is, therefore, possible that much of his appearances have been limited to minor roles, meaning reduced income. It is also possible that he may have made some bad investments. Whichever it is, Guiry now has that unwanted reputation of being amongst the poorest Hollywood celebrities whose net worth doesn't measure up to their fame.
19. Janice Dickinson (Net Worth $100,000)
Previous fortune: $5 million est.
Age: 67
Occupation: model and TV personality
Active Since: 1969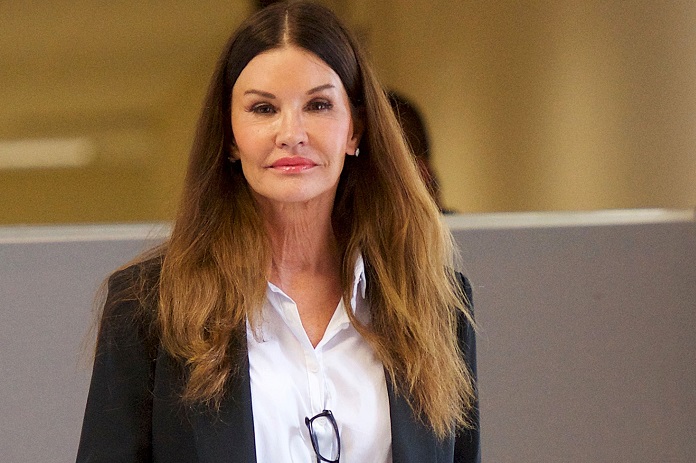 Even before the likes of Kate Moss and Tyra Banks came along, Janice Dickinson had declared herself the first supermodel in the world. While not all agreed with her, she certainly had the facts to back up her claim. She had appeared on the cover of notable magazines such as Elle, Marie Claire, Playboy, Cosmopolitan, and Vogue. She had also served as the face of brands such as Christina Dior and Revlon and modeled for the likes of Oscar de la Renta and Calvin Klein.
With the passage of time, Dickinson transitioned into a TV personality. She served as a judge on four cycles of America's Next Top Model. She has also appeared in reality TV series such as Celebrity Big Brother and Celebrity Rehab. Dickinson once earned four times the wages of the average model but these days, her net worth is put at just $100,000. The supermodel officially declared bankruptcy in 2013 with about $1 million in debts. By the next year, one of her debtors, had to voluntarily cut down her debt due to her age, as well as lack of assets and lack of income.
20. Dennis Rodman (Net Worth $500,000)
Previous fortune: $43 million
Age: 61
Occupation: former basketball player
Active Since: 1986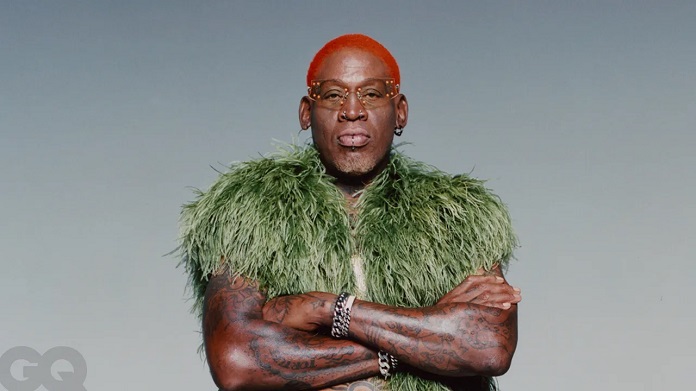 Even if you are no fan of basketball, there is still a very good chance that you will know Dennis Rodman. The New Jersey native is one of the best defenders in the history of the NBA. He won five NBA championships during his playing days. He also won a host of individual accolades, including All-Star and defensive player of the year honors. Beyond the basketball court, Rodman held many spellbound with his colorful character. From acting to wrestling and befriending known dictators, such as the North Korean leader – Kim Jong-un, Rodman did it all.
Such controversies came at a cost but Rodman escaped relatively unscathed. He pocketed $27.5 million in salaries alone. He also earned a small fortune from his TV gigs and the likes. Nowadays, Rodman is not worth up to a million dollars and this is for a lot of reasons. One was his lavish lifestyle. Another was the fact that he was scammed millions of dollars by a so-called financial adviser named Peggy Ann Fulford. Rodman also had a propensity for being generous and would gift money to homeless people, single moms, etc. All these are the reason why his net worth doesn't measure up to what it should be.
21. Allen Iverson (Net Worth $1 Million)
Previous fortune: ($200 million)
Age: 47
Occupation: a retired basketball player
Active Since: 1996
Allen Iverson is another basketball legend who makes it to our list of the poorest celebrities whose net worth doesn't measure up to their fame. Back in the late '90s and 2010s, Iverson was easily one of the best shooters in the NBA. Though he never won a championship, he was so good that he was named an All-Star on eleven occasions. He was also named the MVP of the league once. Iverson retired in 2011 but the accolades have not stopped rolling in. He is feted at NBA events and in 2021, he was included in the NBA 75th anniversary team.
Iverson is indeed a living legend but his net worth tells a different story. The ex-player, who amassed between $250 million to $215 million during his playing days is now worth just $1 million. Iverson owes his precarious situation to a lifestyle of lavish spending. He famously had an aversion to banks and kept huge amounts of cash with him which made it easy to burn. Iverson also had a Daddy Warbucks streak and doled out cash for the people that regularly hung out with him.
22. Gary Busey (Net Worth $500,000)
Previous fortune: tens of millions
Age: 78
Occupation: actor
Active Since: 1967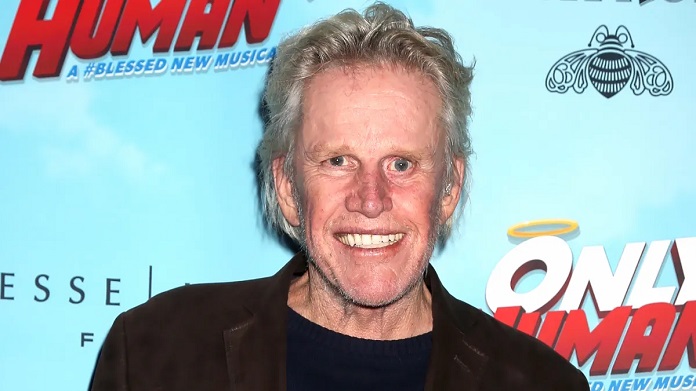 The name Gary Busey may not ring a bell for the present generation but back in the '80s and '90s, he was an acclaimed actor. He featured in a mix of successful action films, comedies, and critically acclaimed features such as Lethal Weapon, Point Break, Under Siege, Predator 2, and Rookie of the Year. He shared the screens with the likes of Danny Glover, Keanu Reeves, Patrick Swayze, and Mel Gibson. He also scored an Oscar nomination in 1979 for playing the rock musician, Buddy Holly in the biopic, The Bobby Holly Story.
Busey's acting career somewhat dried up after the 1990s and this has affected his earning power. The actor who once made tens of millions from his career is now worth $500,000. Thanks to past unfortunate choices, associations, and events/circumstances that visited him, he was forced to file for bankruptcy in February 2012 with debts of about $1 million. His debtors included the IRS, a hospital, and an investment bank.
23. Chris Tucker (Net Worth $5 Million)
Previous fortune: $40 million
Age: 50
Occupation: actor
Active Since: 1992
Thanks to his co-starring role in one of the most popular action comedies ever made, i.e. Rush Hour, Chris Tucker is a beloved Hollywood star. The comic star has further consolidated this status by appearing in various other movies such as The Fifth Element, Silver Linings Playbook, Money Talks, etc. He also does standup and has several comedy specials to his name. Tucker is easily one of the most recognizable faces in Hollywood but his net worth is not what you would expect from an actor who once netted $40 million to feature in the Rush Hour sequel.
He's worth about $5 million and famously owes a lot of taxes to the IRS. At the last check, the Rush Hour star owes the IRS about $9.6 million, some of which dates back to 2002. The actor also had his Florida home foreclosed after he defaulted on his mortgage. Tucker is however maintaining a positive attitude about his situation and has mocked his financial troubles in his comedy act. He was once quoted as saying that "he was so bad with money that he bought two houses next to each other and had to ask his neighbor for a cup of sugar."
24. 50 Cent (Net Worth $30 Million)
Previous fortune: $150 million
Age: 47
Occupation: rapper, actor, and entrepreneur
Active Since: 1996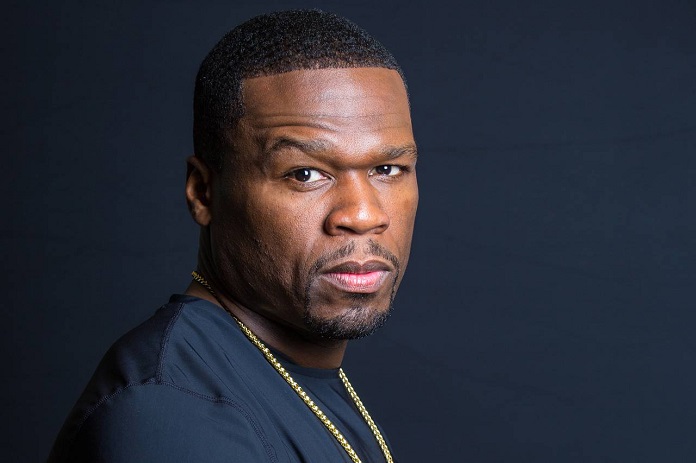 50 cent is one of the music acts that dominated the 2000s. After a botched murder attempt derailed his first album in 2000, he went on to release several hugely successful albums. One of them was 2003's Get Rich or Die Tryin'. It spurned hits such as In Da Club and Many Men and has so far been certified nine-time platinum. 50 Cent's fame earned him a gig as an ambassador for Vitamin Water. Asides from upfront payment, he also got a minority stake which ballooned into $100 million after coca-cola bought vitamin water in 2007.
50 Cent may not be as popular as he used to be but he has continued making music. He has also starred in and produced the hit TV series, Power. The rapper is also an entrepreneur and has successfully invested in mobile apps, liquor, fragrances, apparel, etc. 50 Cent now has a net worth of $30 million. He previously had a net worth of about $150 million but a series of expenditures, including legal fees, dealt him a hard blow. The rapper was however wise enough to restructure his debts through a strategic bankruptcy filing in 2015 and this helped save some of his assets and reduce legal debt burdens.
25. Teresa Guidice (Net Worth $500k)
Previous fortune: $10 million
Age: 50
Occupation: TV personality
Active Since: 2009
From bestselling cookbooks to a line of cocktails, Teresa Guidice has done it all. She is also one of the original cast members of The Real Housewives of New Jersey and has been with the cast since 2009. The show offers a glimpse into the fabulous lives that Guidice and her fellow cast members live. Unfortunately, it has also offered a front-row view of the financial struggles that she and her husband, Joe, have had over the years. Guidice and her family lived lavishly for several years without knowing that her husband's real estate investments had tanked. He was also undone by a lawsuit with a former partner and she didn't know.
By the time Guidice realized what was going on, they were indebted to the tune of $10.98 million. The couple tried to smooth over things by taking loans but found themselves with a fraud charge for which they eventually went to prison for several months. Guidice has been a free woman since 2015 and has been working overtime to pull her family out of the trenches. It hasn't been easy though. She admitted in 2020 that she was still under a lot of financial strain due to her commitment to creditors. There is also the issue of funding her husband's long fight against deportation from the United States.