Rachel Ann Weiss is an American singer, songwriter, and actress who is popular for being the daughter of American actress Kathleen Turner. She played the role of a toddler actor in the comedy movie Little Monster.
This read covers details about the life and career of the actress and singer.
Summary of Rachel Ann Weiss' Biography
Full Name: Rachel Ann Weiss
Gender: Female
Date of Birth: October 14, 1987
Rachel Ann Weiss' Age: 35 years old
Ethnicity: Jewish
Nationality: American
Zodiac Sign: Libra
Sexual Orientation: Straight
Religion: Judaism
Marital Status: Single
Rachel Ann Weiss' Parents: Jay Weiss and Kathleen Turner
Siblings: Marlow Weiss (step-sister)
Rachel Ann Weiss' Height in Inches: 5 feet 7 inches
Rachel Ann Weiss' Height in Centimeters: 170cm
Rachel Ann Weiss' Net Worth: $1 million – $5 million
Famous for: Being Kathleen Turner's daughter
Rachel Anna Weiss' Instagram: @rachelannweiss
Twitter: @RachelAnnWeiss
Rachel Ann Weiss Was Born and Raised in New York City
Rachel Anna Weiss is the only daughter of popular Hollywood actress Kathleen Turner and her ex-husband, Jay Weiss. She was birthed on October 14, 1987, in New York City, which also happens to be the city where she was raised.
She attended high school at Ethical Culture Fieldstone School, which was an Ivy League preparatory institute, and from there, she moved on to Hampshire College, where she was billed to obtain a degree in music. However, she dropped out of school after studying for three years, and the reason for that remains obscure.
Kathleen Turner's Daughter is an Actress and a Singer
With celebrity parents like Kathleen Turner and Jay Weiss, you are not just expected to grow up with talents but also inherit some of their talents, and Rachel has it all as she took after her parent's footsteps. She is not only the spitting image of her mother but is also into acting just like her mother and has a passion for music like her father.
As a musician, Rachel began developing her passion for music right from when she was just five years old; she recalled that her love for music was ignited when her parents took her as a child to "The Little Mermaid." She has also said that the late Californian singer Jeff Buckley and his album 'Grace' was also instrumental in turning her into a vocalist.
Her first single, Dear Love, was written when she dropped out of college. The song's lyrics show that she was struggling with lots of emotions at that point in her life. The album, which was released in 2012, received lots of positive reviews and also had critics comparing her vocals to that of Adele and the late Amy Winehouse.
On September 8, 2014, Rachel released an EP titled 'Always' at the Rockwood Music Hall, and in that same year, she also released her first album, 'Expensive Love.' The singer has toured many countries like the UK, Canada, and various states around the United States of America, where she has performed in several shows.
She has also released songs like Rivermoon Romance, Until I Meet My Next Love, Carry You, Undercover Lover, and many others. Presently, the enthusiasm and pace at which she was moving in her music career have reduced drastically as she has not been performing or talking about tours.
This is evident in her Instagram page as she has only posted pictures of family time and fun time with friends. As an actress, Rachel Ann Weiss is well known for her role in the 1998 film "Little Monsters."
Though she has not featured in many movies and TV shows in her acting career so far, she has still been able to prove that she is a talented actress. Some of her works include Entertainment Tonight (1981) and The Balancing Act (2014). She has also appeared on the NBC series Friends as one of the extras.
Rachel Ann Weiss' Parents Are Said To Have Inspired Her Career 
Rachel Weiss, as earlier mentioned, is the daughter of popular actress Kathleen Turner and her ex-husband, Jay Weiss. Her father, Jay, is of Jewish ethnicity and was into music as he was the lead guitarist for a rock band named The Suits; he is also a property developer and a real estate surveyor.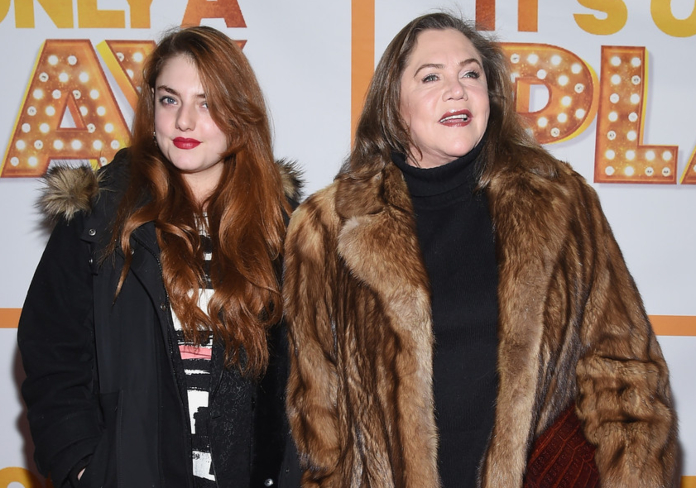 On the other hand, her mother, Kathleen Turner, is an American actress who became well-known for her role as the seductress in the 1981 movie "Body Heat." Kathleen was born in Springfield, Missouri, the United States, on June 19, 1954, to her parents Allen Richard Turner and Patsy.
The actress has won two Golden Globe Awards and has also been nominated for an Academy Award. As a mother, Kathleen has not always been physically present for her daughter due to her work schedule but has always supported her daughter's music career, such that the song titled Strong Like You was written by Rachel for her mother.
Her Parents Ended Their Marriage When She Was Twenty Years Old
Rachel Ann Weiss' parents, Jay Weiss and Kathleen Turner, got married in 1984 but went their separate ways in 2007 – when she was twenty years old. Her father would go on to father another daughter – Marlow Weiss – who is also Rachel's half-sister.
Kathleen Turner, in an interview, revealed that one of the reasons for their divorce was because she put less effort into the marriage as she was always engaged in her job. The couple, even after their divorce, has remained good friends.
Is Rachel Ann Weiss In A Relationship?
Considering her beauty, one would expect so many men would be lurking around her for a relationship. Unfortunately, the singer and actress have not in any way indicated that she is presently in any romantic relationship with anyone.
However, she once revealed in an interview that she was in a relationship, and her song Dark is Coming was inspired by the time she and her then-boyfriend spent together on a beach. The song's lyrics tell of the time spent talking with a man she'd loved until the sun came up again.
What is Rachel Ann Weiss' Net Worth?
According to information gathered, Rachel Ann Weiss' net worth is estimated to be around $1million to $5 million. Although Rachel comes from a wealthy home as her parents are both doing well for themselves in their various professions, the singer and actress has tried making her income from her career as an actor and singer.
Though she has not disclosed any detail about what her income is like as an actress, and since her music career in the past years has diminished, it is widely assumed that she is financially stable as her parents are millionaires.