Meet Mecca White (born 7th October 1995, Age: 27) is the daughter of American actress, singer and musician, Persia White.
Mecca White is old enough to court attention for the things she is doing for herself. However, for the longest time, she was mostly known as Persia White's daughter. This usually holds true for the majority of celebrity kids who are usually popular for having famous parents.
Also, it is not surprising that a lot of celebrities tend to keep their children away from the spotlight to protect them from being the subject of numerous gossip columns. This almost never works as the paparazzi always manages to dig up photos of these children to sell to the highest bidder.
Mecca White was not particularly kept away from the spotlight and she has also grown to venture into the world of entertainment herself. There are a lot of curiosities about her, including who her biological father is and if she decided to go into singing and acting due to her mother's influence.
Profile Summary - Mecca White
Name: Mecca Morgan White
Date of Birth: 7th October 1995
Age: 27
Horoscope: Libra
Place of Birth: Los Angeles, United States of America
Parents: Persia White and Joseph Morgan
Height: 5ft 5inches
Occupation: Actress, Singer, and Director
Eye Color: Blue
Hair Color: Black and blonde
Marital Status: Single
Mecca White is More Than Just Persia White's Daughter
Like every celebrity child, Mecca White, daughter of famous and reputable actress, Persia White, has gained the attention of the public as she was put in the limelight from a tender age. Although she has indeed gained popularity due to her mother's fame as an artist, it is also necessary to note that Mecca White has not just relied on her mother alone but has also made way for herself in the entertainment industry.

With a passion for art, comedy, and innovative thinking, Mecca White is establishing her ground as an actress, director, and even as a singer. Over the years, she relentlessly made efforts to make a name for herself by going into the entertainment industry. She is currently a YouTuber, actress, writer, producer, director, and singer, although her main forte has been known to be acting and directing movies.
She is a Graduate of The Los Angeles Film School
Mecca White's early educational background is not open to the public but it is known that she attended the London Academy of Music and Dramatic Arts before she studied Acting at New York Film Academy. She graduated from Los Angeles film school with a degree in film/cinema/video studies in 2016 and has been making headway ever since. She knew her passion right on time and went for it, receiving quality support from her mother and step-father.

Mecca has accomplished quite a lot within her period of involvement in the entertainment industry. She has undoubtedly used her career in the industry to acquire fame and wealth. As of August 2021, her net worth is estimated to be around $700 000.
Mecca White Was Inspired to Act By Her Mother
Mecca White got her passion for acting from her mother. In an interview, she revealed that right from when she was a child; she accompanied her mother to movie sets and would longingly watch her act. She thought acting was the "most fun job in the world" at the time. From then onward, she knew she had the passion to act and was even featured on the TV series, 'Girlfriends' as Savannah. She was just eight years old during that period.

At first, White thought she was just going to be an actress, but to further explore her creativity and create content, she decided to explore the horizon of entertainment. She performs great in comedy and in 2018, Mecca released her first short film 'Juice Truck', which tells the story of two socially awkward women who try to sell juice in Santa Monica, California. According to Mecca, it was her thesis project for school. She wrote, directed, edited, produced, and also starred as' Alex' in the comedy short film. She said she was inspired by the sitcom, 'Broad City' and the fact that she had sold juice before helped with the storyline. The movie brought along awards and nominations her way as she won the Best Woman Filmmaker in the LAIF festival and was nominated for 'Best female filmmaker-short film' and a shared 'Best Short Narrative' at the WIF festival.

In the following year, she starred in movies like, 'Iconic', playing the role of 'Niki' which was premiered on 7th May 2019 in LA, 'Carousel' which was directed by her step-father, and in the mini-series, 'Dhar Mann'.

She has also featured in theatre plays like 'Footloose', 'Little Shop of Horrors, 'Phantom Tollbooth', and 'Twelfth Night' amongst others.
Mecca White Does Not Have Any Released Song In Her Name
The artiste has not really explored her music prowess as she does not have any songs released yet. But it is known that she has the talent from her posts on social media. Unlike her mother who has released several songs and albums, Mecca is yet to produce any song of her own at the moment and is probably just giving it time.

She is a very active social media user as she boast thousands of followers on Instagram and Tik-Tok. She also has a YouTube channel named 'Mecca White TV' where she has about 773 subscribers.

On the pages, she is often seen displaying her talents in acting, singing, and even dancing. This has made her a personality that everyone wants to follow, thereby giving her quite a wide fan base.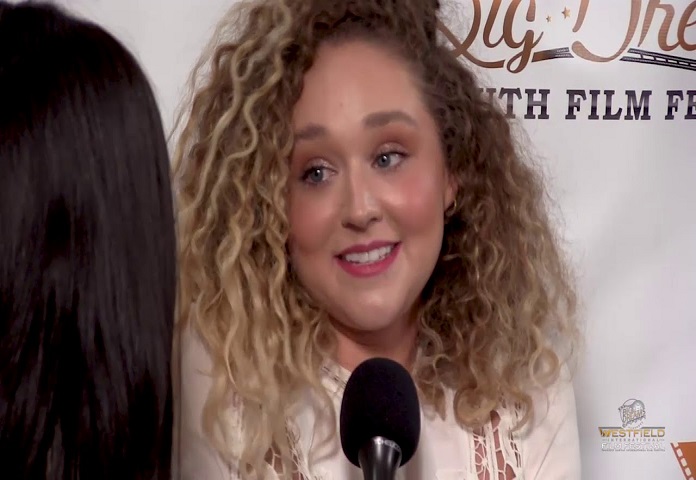 Mecca White's Mother Was a Cast Member in the Award-Wining TV Series, The Vampire Diaries
Mecca Morgan was born on the 7th of October in 1995 to her mother, Persia White in Los Angeles. Her mother is a Bahamas-born American actress, singer, and musician. At a young age, her parents got separated after her dad got into an accident so she lived with her mother in Miami. As a teenager, Persia White studied dancing, acting, singing, and painting. She quickly discovered her love for the arts and immediately got signed with Ford Agency after high school. Thereafter, she obtained her Screen Actor Guild Card before moving to Los Angeles to fully pursue her career in acting. From there, she featured in several independent movies like 'Red Letters', 'Blood Dolls', 'Sandman', 'Suddenly', amongst many at the beginning of her career.

She has also featured in television works like 'Angel', 'NYPD', and the award-winning TV series, 'Girlfriends'. In addition to acting, Persia White co-produced the award-winning documentary, 'Earthlings'. She also received many awards and nominations as an actress, showing how popular and famous she was. This influence also made her daughter exposed and brought to the attention of the public. The height of it was when Persia White released an album titled "Mecca", the name of her daughter. The album was Persia's debut album and was released on October 31, 2009.

This greatly contributed to her daughter's fame within and outside the entertainment industry.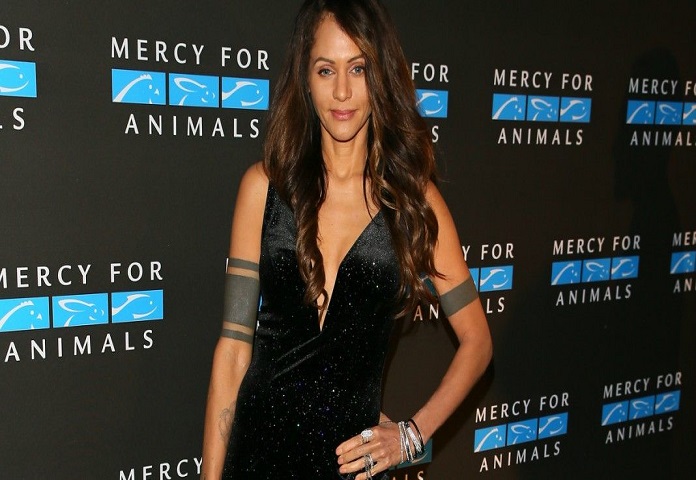 Her Biological Father is Unknown to the public
During the birth of Mecca White in 1995, there were no rumors or information about her mother having a boyfriend or husband, therefore there is no information about the biological father of Mecca White.

On the 29th of February, 2008, Persia White, Mecca's mother married a musician, Saul Williams. They met in 2003 on the set of the movie, 'Girlfriends', where he made a guest appearance in the series. Unfortunately, the 17th of January, 2009 is the day the couple separated as announced by Persia via her Myspace blog. It is often rumored that Saul is the biological father of Mecca White but it is illogical because  White was born eight years before the couple met so it is safe to say that Mecca White's biological remains unknown to the general public.
Mecca White's Step-Father Assisted Her With the Production of Her Movie, 'Juice Truck'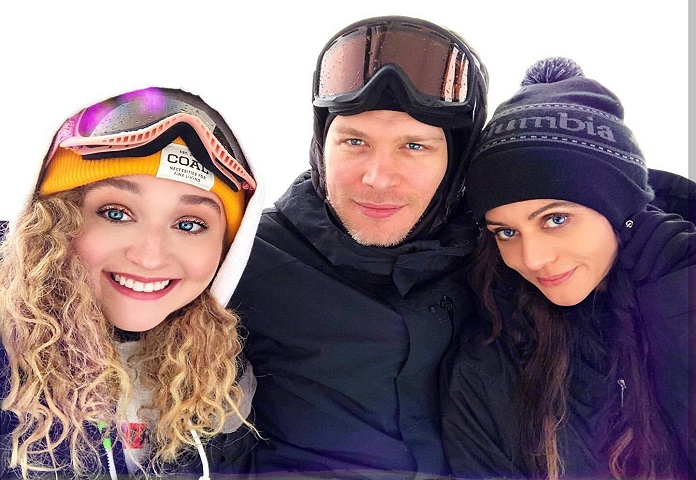 Two years after the divorce, Persia White met Joseph Morgan on the set of 'The Vampire Diaries' where they were both actors. Their love story picked up and they dated for three years before they got married in Ochoa Rios, Jamaica, on July 5, 2014. At this time, Mecca White was just 19 years old. After the marriage, she was adopted as Joseph Morgan's daughter.

White and her step-daughter are known to share quite a close bond due to several reasons. In the production of her movie, Mecca White received helped from her step-father's company, 'Night Owl Productions'. In an interview, she claimed that directing the movie was quite stressful for her but the intervention of her stepfather relieved her a bit.

They attend ceremonies together and she has even described him as 'coolest stepdad ever' in a photo on her Instagram. All these show that despite the fact that they are not related by blood, they maintain a very healthy relationship and share a beautiful bond as stepfather and daughter.
Quick Facts About Mecca White
Who is Mecca White?

Mecca White is the daughter of celebrities Persia White and Joseph Morgan (stepfather). Despite her famous lineage, she has built her own career in the entertainment industry through hard work and commitment.

Who are Mecca White's parents?

Mecca White's mother is Persia White, a Bahamas-born American actress, singer, and musician, widely recognized for her role as Lynn Searcy on "Girlfriends". Her biological father is Saul Stacey Williams, an American rapper, singer, songwriter, musician, poet, writer, and actor. Joseph Morgan, a British actor, and director famous for his role in "The Vampire Diaries" and "The Originals", is Mecca's stepfather.

What has Mecca White worked on in the entertainment industry?

Mecca has built a promising career in the entertainment industry, with work including writing and directing the comedic TV pilot "Juice Truck". She also worked on the short film crew "Carousel" directed by her stepfather, Joseph Morgan. She has also acted in productions such as "Girlfriends" (2002), "Carousel" (2017), "Juice Truck" (2018), "Iconic" (2019), and "Dhar Mann" (2021).

What is Mecca White's educational background?

Mecca White has a rich educational background in the field of acting and film production. She attended several renowned institutions such as The London Academy of Music and Dramatic Arts, Sanford Meisner Center, New York Film Academy, and the Los Angeles Film School, where she graduated in 2016 with a Degree in Film/Cinema/Video Studies.

What is Mecca White's relationship with her stepfather?

Mecca White shares a great relationship with her stepfather, Joseph Morgan. After her mother and biological father separated, her mother married Joseph, who has been a strong father figure in her life since. He even adopted her, and she took up his surname as her middle name.

What is known about Mecca White's personal life?

Mecca White was born on October 7, 1995, in Los Angeles, California, United States. She is of mixed ethnicity, combining American Indian, Africana, and European heritage. She identifies as straight and practices Christianity. Mecca is single and does not have any children.

Is Mecca White active on social media?

Yes, Mecca White has a significant online following, particularly on Instagram, where she posts under the handle @meccawhitelion. She often shares pictures of her life, including those with her dog.

Is Mecca White a vegan?

Yes, like her mother, Mecca White is a vegan. She often discusses veganism on her social media platforms.

What is Mecca White's net worth?

As of the last update, Mecca White's net worth was reported to be around $700K, primarily earned through her career in the film industry as an actress, director, and producer.

What is Mecca White's height and weight?
Mecca White stands at a height of 5 feet 5 inches and weighs approximately 50 kg. She has blue eyes and dark brown hair with blonde highlights.