Lane Kiffin has three children; two daughters named Landry Kiffin (born 2005) and Pressley Kiffin (born 2007), and a son named Monte Knox Kiffin (born 2009). Lane Kiffin had his children with his ex-wife, Layla Reeves Kiffin, during the 12 years they spent as a married couple.
Kiffin's daughters recently caught the public's attention after featuring the former Fresno State University quarterback in one of their TikTok videos. Their social media antics instantly raised questions about what the girls and their brother are up to, and we have taken it upon ourselves to bring you the latest on the football coach's children.
Lane Kiffin is a Father of Three Children
Born Lane Monte Kiffin on May 9, 1975, the 47-year-old Ole Miss head coach is the eldest of two sons born to longtime NFL defensive coordinator Monte George Kiffin. He met the mother of his children for the first time in 1999 while he was on a visit to his father, who was the offensive coordinator of the Tampa Bay Buccaneers, the team where his ex-wife worked at the special events department.
Several sources claim that Lane's dad introduced them, and they reportedly fell in love at first sight. They dated for a few years before eventually tying the knot in 2004. Their marriage would, however, only last a dozen years as it ended in 2016 with Layla filing for divorce because Lane had cheated on her with his head coach's daughter in 2015 when he was the offensive coordinator of the Alabama Crimson Tide Football Program.
During their 12-year marriage, Lane Kiffin and his ex became parents of three children.
Landry Kiffin is Lane Kiffin's Oldest Child
Date of birth: December 13, 2005
Age: 18 years old
Mother: Layla Reeves Kiffin
Occupation: Student, Social media influencer
Landry Kiffin was born on December 13, 2005, under the zodiac sign of Sagittarius to Lane and Layla Kiffin. The celebrity child is 17 and is the oldest of three children born to the Ole Miss head coach and his ex-wife, Layla Kiffin nee Reeves.
At the time of Landry's birth, her father worked as a coach at the University of Southern California, and that piece of information suggests that she was born there. She belongs to the white Caucasian ethnic group, and her status as an American citizen is further confirmed by the fact that she was born in the United States.
While we have since established that Landry's father, Lane, is a football coach with more than two decades of experience in that profession, her mother, Layla Reeves Kiffin (born January 3, 1974) was a stay-at-home mom throughout her marriage to Landry's father. Before that, she was on a promising career path in logistics but opted to sacrifice her dreams to help her children's father thrive in his coaching career.
Speaking of marriage, Landry's parents were married for 12 years, from 2004 to 2016. They divorced when she was only almost 11 years old as a result of the coach's infidelity, and Landry's mom nearly took him to the cleaners during the divorce proceedings. For starters, the court granted Landry's mom full custody of her and her siblings before ordering her dad to give up 34.5% of his income to her mother.
Landry Kiffin is a Budding TikTok Star
Details of Coach Kiffin's eldest daughter's formal educational background have yet to become public knowledge. Still, we have it on good authority that Landry Kiffin is gradually taking the social media world by storm as a budding TikTok sensation. Her activities on that social media platform have managed to snag her more than 46k followers.
The content she puts out on the platform includes family activities with her father and siblings and several other interesting content, including dance videos and other lifestyle content.
She Has A Good Relationship With Her Father
It couldn't have been easy for Landry or her father to live apart from each other when her mother moved them to Manhattan following the divorce, at least not after spending the first 11 years of her life as a family. Nevertheless, father and daughter have found a way to spend time with each other.
The bond she shares with her old man is such that when he isn't working, he spends most of his time with Landry and her siblings, and the time together has served them well in building a bond set to stand the test of time.
Pressley Kiffin is Lane Kiffin's Second Daughter
Date of birth: 2007
Age: 16 years old
Mother: Layla Reeves Kiffin
Occupation: Student, Social media influencer
Pressley Kiffin was born in Oakland, California, United States, in 2007, around two years after her older sister was born. Unlike her older sister, the exact particulars of Pressley's birth, including the day and month, are still unknown, but she is just around 16 years old.
At the time of her birth, her father was the head coach of the Oakland Raiders, while her mom Layla ensured that she and her siblings were well taken care of at home. Pressley was only about nine years old when her parents divorced, and the provisions of the divorce settlement meant that she had to primarily reside with her mom.
Pressley Kiffin is a Social Media Influencer
Pressley appears to be following in the footsteps of her older sister as a social media content creator. Like Landry, her social media platform of choice is TikTok, where she has managed to amass more than 4.4k followers within a short space of time.
The content she puts out is also similar in that they are dominated by family-related activities with her siblings and dad, as well as other lip-syncing and dance videos.
She is Quite Close to Her Father
In some cases of broken homes, whether by default or careful manipulation, children are sometimes compelled to favor one parent over the other. Fortunately for everyone concerned, that has not been the case with Presley and her siblings.
Regardless of his packed schedule, the celebrity child still gets to spend quality time with the man who brought her into this world. One such occasion was revealed to the public in a TikTok post by Pressley's older sister Landry when the sisters went on a shopping spree with their dad.
In the video, Coach Kiffin was videoed sitting on a couch with his reaction to an item that was purchased by Pressley in full view of the public.
Monte Knox Kiffin is Lane Kiffin's Only Son
Date of birth: 2009
Age: 14 years old
Mother: Layla Reeves Kiffin
Occupation: Student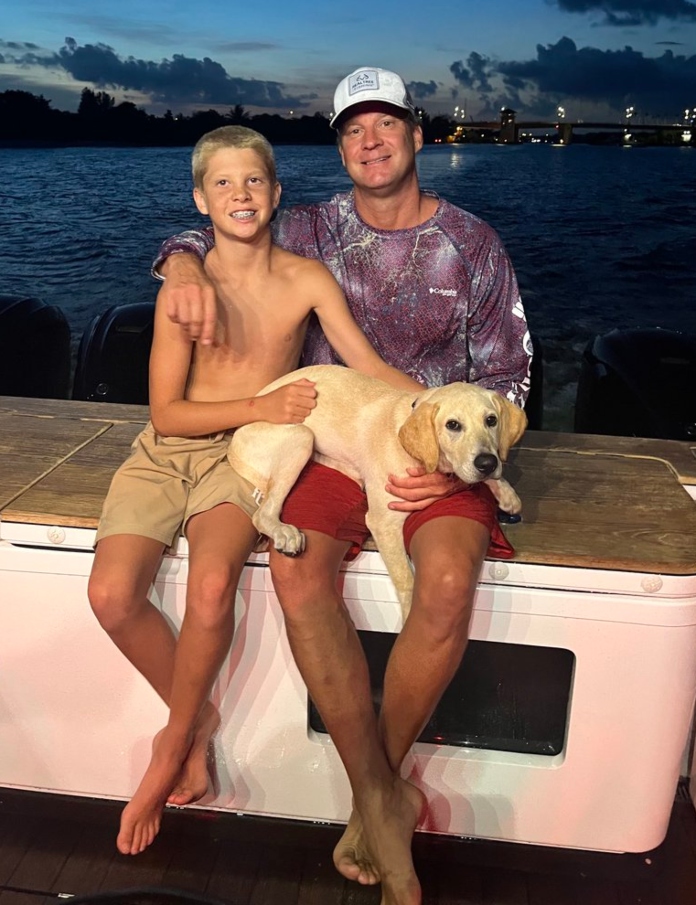 Monte Knox Kiffin is the youngest member of Lane Kiffin's family. He was most likely born in Tennessee, United States, in 2009 when his father was the head coach of the Tennessee Volunteers Football Program. He is currently around 14 years old, and he is a Caucasian American citizen.
Knox was only about seven years old when his parents' marriage ended. After the divorce, he took up primary residence with his mom, Layla Reeves Kiffin, in adherence to a court ruling.
Not much is known about Knox at the moment, including where he is at present or what he does for a living. Our best guess, based on the fact that he is now a teenager, is that he is a high school student, although we have yet to uncover the details of that aspect of his life.
Like his sisters, Knox Kiffin enjoys spending time with his father, and we all know that the feeling is mutual on the side of the football coach, who has not allowed the soured relationship between him and his ex-wife Layla to affect the relationship he has with his children.