Inez Reynolds (born September 30, 2016; Age: 6 years old) is the second daughter of Blake Lively and Ryan Reynolds. Both Inez Reynolds's parents are renowned American actors and co-starred in Green Lantern.
Being the daughter of two celebrities automatically throws Inez – alongside her older sister and younger siblings – into the limelight as fans of her parents would naturally get interested in the lives of their kids. However, Inez's parents do not appreciate giving out too much information about their children to the public. Notwithstanding, here are some interesting things to know about Inez Reynolds.
Summary Of Inez Reynolds' Biography
Full name: Inez Reynolds
Gender: Female
Date of birth: September 30, 2016
Inez Reynolds' Age: 6 years old
Ethnicity: White
Nationality: American
Zodiac Sign: Libra
Inez Reynolds' Parents: Ryan Reynolds and Blake Lively
Siblings: 3
Famous For: Being the daughter of Ryan Reynolds and Blake Lively
Inez Reynolds Was Born In New York City
Inez Reynolds was born on the 30th of September 2016 in New York City. At the time her birth was announced, the media got to know the pronunciation of her name but most outlets spelled it wrongly.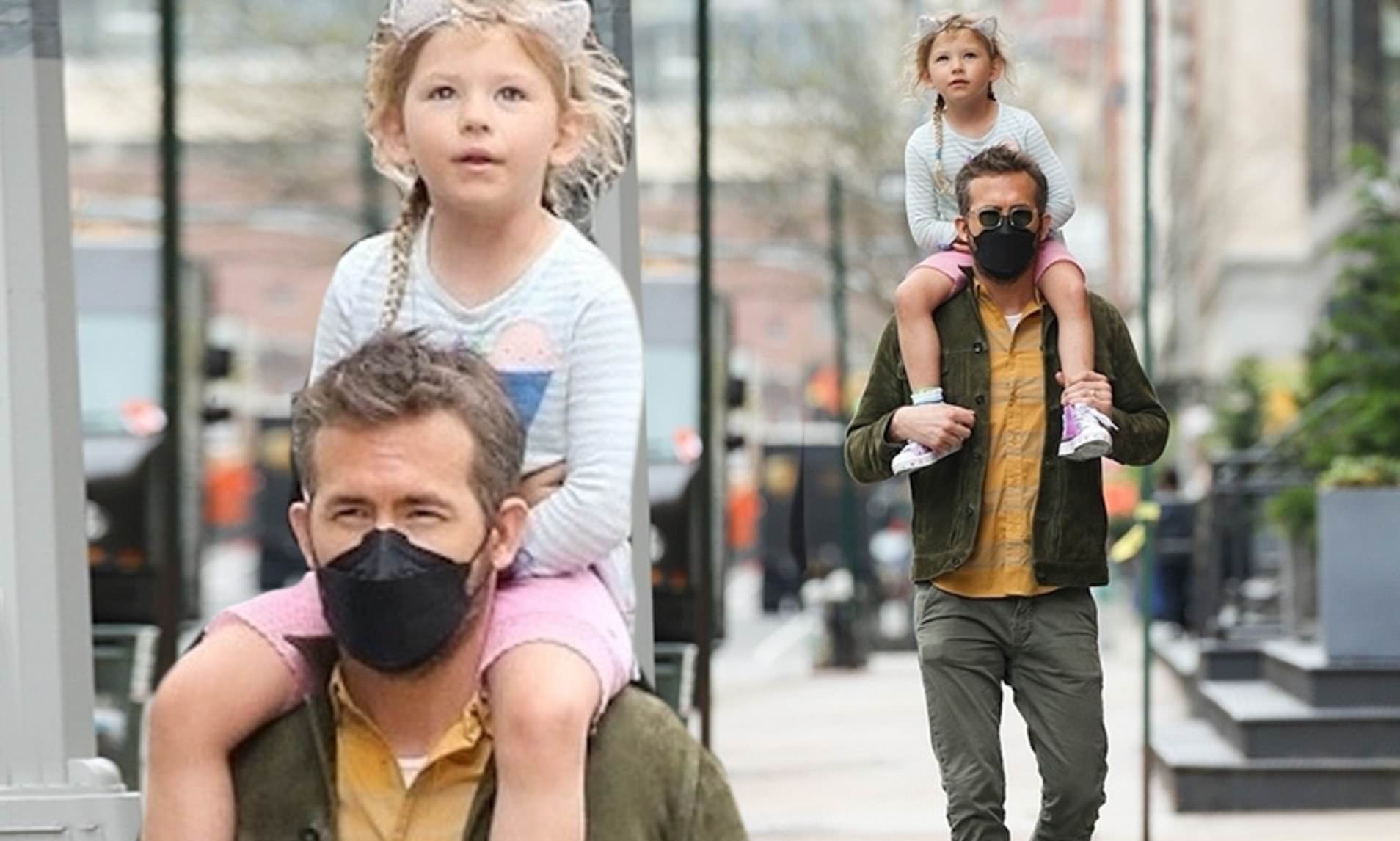 As such, media publications were spelling the baby's name as 'Ines' instead of 'Inez'. Blake Lively and Ryan Reynolds did not quite appreciate this and when Blake had the chance to correct it once and for all, she did.
When speaking with People after the birth of her daughter, Blake Lively said her new baby's name is 'Inez' with a 'z' and not an 's' and she doesn't know why everyone thinks it's an 's'. Blake's correction has been widely accepted by media publications around the world as necessary correction had been taken.
One funny fact about the kid as revealed by her parents is that while most people easily take sides with the superhero when watching superhero movies, Inez does the opposite. She would always rather take sides with the villain in the movie.
According to her father, Ryan Reynolds, Inez's favorite character in Beauty and the Beast movie is Gaston who was the main antagonist. Ryan has also mentioned that even their family's pediatrician has noticed that Inez Reynolds was shady.
Inez Reynolds May Have A Knack For Fashion
In 2021, Blake Lively shared a video on her Instagram stories of herself wearing a floral skirt, a pink sweatshirt that had a rhinestone smiley face on it, and black pumps with pink heels. In the caption of the post, she wrote "when you are trying to dress your 4-year-old, but they insist on dressing you instead"
This suggests that the then 4-year-old Inez must have picked the clothes for her mom and the proud mom decided to model the outfit that her beautiful daughter had carefully picked.
As much as Inez Reynolds' parents try to keep her away from the prying eyes of the media, as proud parents, they do not fail to gush about her and their other children from time to time.
Inez Reynolds' Parents First Met In 2010
Inez Reynolds' parents are one of the most admired Hollywood couples. Their open and admirable love for each other makes them couple goals to a good number of people. One would say Inez Reynolds is lucky to have Blake lively and Ryan Reynolds as her parents.
This duo met for the first time in 2010 while they were working as co-stars in the DC Comics character film Green Lantern. However, they did not get into a relationship at that time because Ryan Reynolds was married to Scarlett Johansson and Blake Lively was with Penn Badgley.
Fast forward to 2011, both Ryan and Blake had separated from their previous but somehow got the chance to go on a double date (both Ryan and Blake came with different partners). According to Blake, that date was so awkward because they were with different partners but were flirting with each other.
They Got Married In 2012
After Inez Reynolds' parents went out on that double date, they couldn't stop wanting more of each other. There were several other dates and hangouts before they finally decided to settle down together.
In 2012, Blake Lively and Ryan Reynolds exchanged marital vows at a secret wedding in South Carolina. Inez's mom wore a custom-made Marchesa wedding gown but while preparing, she had mistakenly made a hole through the gown using sparklers.
According to Blake, the experience was heartbreaking for the soon-to-be bride but Ryan turned it into a beautiful experience as he convinced her that the hole was his favorite part of the dress for him because it will also bring back the beautiful moment she was singing and playing with sparklers.
Inez Reynolds Has Three Siblings
The union between Ryan Reynolds and Blake Lively has not only blessed them with Inez Reynolds but also with three other children. Meet Inez Reynolds' siblings:
James Reynolds
James Reynolds is Inez Reynolds' elder sister who was born on the 16th of December 2014. Ryan and Blake's decision to name their daughter 'James' attracted the attention of the media. However, during an interview with The Mr Porter Post, the actor clarified that he named her after his father who died after she was born.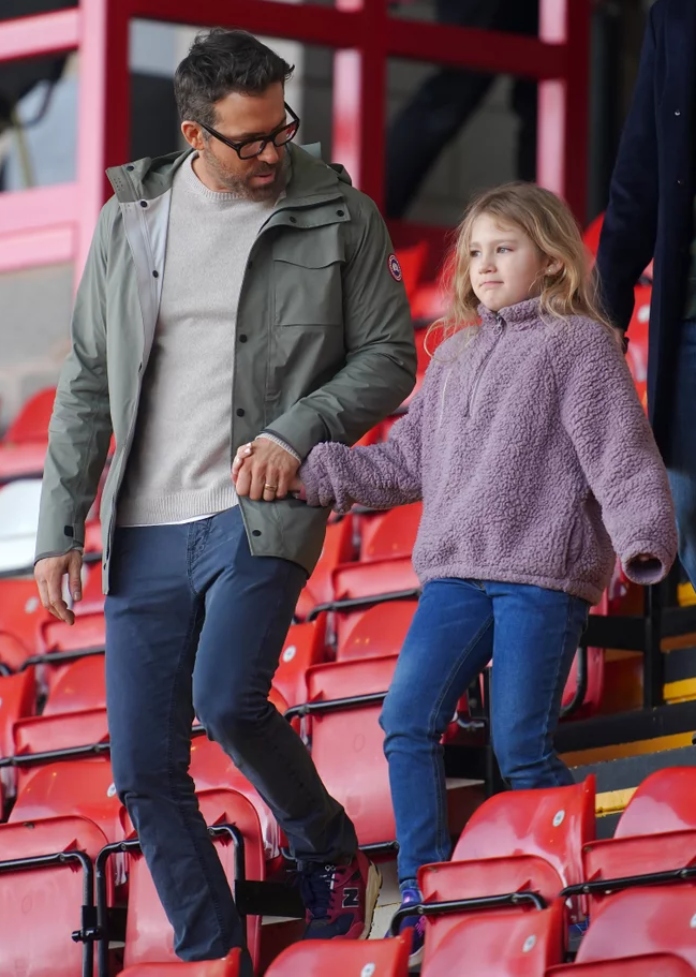 According to Ryan, he was happy that his father got to meet James before dying. He added that she does not think naming a girl 'James' is so weird when compared to other weird names celebrities give their children.
James has not only been in the spotlight because of her parents. She garnered the attention of music lovers when American pop singer, Taylor Swift who is their family friend, used her voice at the opening of her song Gorgeous, which is one of the singles in her album 'Reputation'. Taylor Swift also credited James Reynolds on the album cover.
Betty Reynolds
Betty Reynolds is Inez Reynolds' younger sister and she was born on the 4th of October 2019. Taylor Swift named her song Betty after her and also mentioned Inez and James in the lyrics of the song.
In 2020, when Blake Lively made an appearance on The Tonight Show, she mentioned to Jimmy Fallon that while James was into her younger sister, Betty, Inez didn't really show much excitement about having a baby sister.
Baby Number 4
In September 2022, during the 10th Annual Forbes Power Women's Summit, Blake Lively was seen with a baby bump, and the news about her being pregnant was confirmed by People Magazine later on.
By the 12th of February 2023, she shared pictures of herself and her family at the Super Bowl festivities and her baby bump was no longer there. This was her subtle way of announcing that baby number 4 had arrived. At the moment, the name of the newest addition to Inez Reynolds' family is not known.