George Gradow is an American real estate developer who is best known as the husband of famous singer and model, Barbi Benton.
Most celebrities know that invasion of privacy comes alongside fame. As a famous person, your personal life is exposed to the public, and it can be uncontrollable. One's private life, including family, becomes the scope of the media. This can be likened to the case of George Gradow, Barbi Benton's husband, who came into the limelight just because he is related to a celebrity. He has since drawn the public's attention, and people are yearning to know more about him.
It would be fair to think George Gradow's popularity is due to his business having attained serious wealth through it. However, that is not the case, and the reason for being popular lies elsewhere. It is primarily because of the relationship he possesses with a major celebrity in the industry.

George Gradow's Profile Summary
Name: George Gradow
Year of Birth: 1941
Age: 81 years old
Place of Birth: Aspen, Colorado, USA
Nationality: American
Race: Caucasian
Ethnicity: White
Religion: Christianity
Profession: Real estate developer
Spouse: Barbi Benton
Children: 2
George Gradow was born and raised in Aspen, Colorado
Although George Gradow has been put in the limelight, he has kept information about his birth a secret. However, there has been information released that Gradow was born in 1941 in Aspen, Colorado, United States of America. The family that George Gradow was born into is a Jewish home. He grew up as a Christian and is one to date. There is currently no information about his family members and educational background. However, after his education, he pursued a career in real estate.
He is a Renowned Real Estate Developer
George is a renowned American real estate developer who owns several properties in different countries. These properties include mobile and storage home facilities. The businessman has been able to work with various notable people in the real estate world. Currently, he is the owner of Churchill Group Inc. George Gradow has also been connected with five other companies, namely Downing Investment Inc., Regency of Nabraska Inc., Trafalgar Management Company Inc., Regency of Texas Inc., and Kansas Associates, which is a limited partnership.
It is also known that he was the president in all these companies, except Kansas Associates, where he was a member. From his business career, he has been able to amass quite a lot of wealth to himself. He is a multi-millionaire and owes his success to the years of hard work and efforts he put into his company.
George Gradow Has an Estimated Net Worth of $50 Million
The real estate developer is undeniably is a multi-millionaire, despite his previous setbacks. Over the years, he has accrued a lot of wealth that is quite admirable. As of this writing, his net worth was estimated to be around $50 million. However, the wealth is still subject to increase in the following years. He owns several expensive properties in the country. In 2011, one of George Gradow's homes was estimated to be about $12,000,000. The house sits on an 11,608 square feet compound.
The Real Estate Developer was Once Convicted of a Tax Fraud
George Gradow's real estate career has seen a couple of setbacks. For example, in 2006, the storage and mobile home park businessman was convicted of tax fraud. After receiving reports that George Gradow was obstructing Internal Revenue Service agency (IRS), the Federal Investigators made inquiries about him for months. After a thorough check was done, he was found guilty of precisely altering interest rates for his gain. Gradow also changed due dates on promissory notes and asked his employees to do the same thing, especially at Churchill Group Inc.
Later on, George pleaded guilty, and he was charged to jail by the federal investigators. He was imprisoned for fifteen months. Many people, especially those within the real estate sector, were shocked at the news. Considering he was highly respected in the field, his reputation was ruined, and the growth of his business declined. In addition to his jail time, George Gradow was ordered by the federal court to pay the IRS $128,000. He paid other fines as well in restitution. Sometime later, he was also reportedly imprisoned for one year based on supervised probation.
Gradow Has Been Married to Barbi Benton Since 1979
In 1976, a mutual friend introduced George Gradow to Barbi Benton while she was modeling for playboy magazine. After the pair met each other, they could relate well, and they started as friends. Later on, the couple developed an interest in each other and began a romantic relationship in 1977.
George and Barbi went ahead and dated for two years before they decided to tie the knot. They got married on the 14th of October, 1979. From that point on, they have quite a smooth relationship with barely any external issues. The couple has shown love to each other for four decades and counting.
Although they have never stated the secret to their long-lasting union, it is easy to read in between the lines. A while into her marriage, Barbi Benton went totally off the media and radar to devote time to her family. She didn't appear in TV shows, movies, release songs, or do any extravagant thing that would further put her in the eye of the public. It is seen that there is a sign of togetherness and sacrifice done to protect her family. The couple has been thriving to date, and their marriage is indeed one to be envious of.
His Wife, Barbi Benton, is a Former Playboy Model
George Gradow's wife, Barbara Lynn Klein, is popularly known as Barbi Benton. She is an American Retired songwriter, model, actress, TV personality, and singer. Benton was born in New York City to a Jewish family. Her mother and father worked as investment counselors and gynecologists, respectively. She was raised in Sacramento and attended Rio Americano High School. There, Barbi Benton learned the piano, tearoom modeling, and scuba diving. At the age of 16, she began her modeling career. Her big break came when she appeared on an entertainment show for Playboy Magazine.
Barbi Benton appeared on the cover of Playboy four times: July 1969, March 1970, May 1972, and December 1985. She landed a spot at the TV's Hee Haw short comedy skits. Subsequently, Barbi took up a career as a country singer. Her face then became a regular one, as she appeared in movies like The Naughty Cheerleader, The Bobby Vinton Show, The Love Boat, The Fantasy Island, and many more. Focusing on a Hollywood-oriented career, she also featured in the movies Sugar Time! And Hospital Massacre (1982).
She also attained success as a recording artist. Her record, Brass Buckles, released in 1975, was a top-five hit on the country's Billboard singles chart. The total amount of albums that Benton recorded was eight. In 1979, she produced and released her last album. Benton composed and sang the songs herself over a piano. One of her biggest songs, Aint Just That Way (1976), was a number one hit in Sweden for five weeks. It was also a major hit for Lutricia McNeal in 1996.
The Couple Has Two Children – Alexandar and Ariana
George Gradow's marital relationship with Benton has been successful. In 1986, the couple welcomed their first child, Alexandar Gradow. He is currently 36 years of age. However, there is no single information about him on the media. Although he was born into a celebrity home, he has kept his life far away from the media, and there is nothing about him.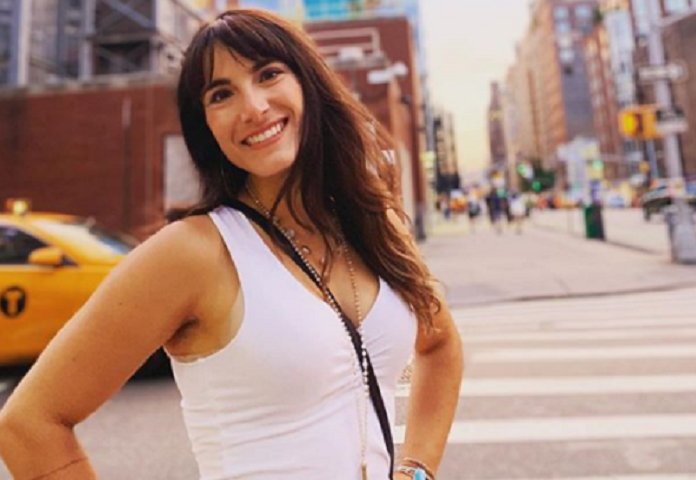 However, the second child, Ariana Gradow, born in 1988, is quite popular. She is currently 34 years old. Ariana currently works for a circus as a movement artist and community builder. She has also featured in about six movies but has not publicly stated if she'll follow in that line. Unlike her brother, she is quite famous on social media, with over 6 thousand followers on Instagram and Twitter.