Dina Norris (real name: Dianna Di Ciolli, born in 1963; Age: 60 years old) is an American media personality and the daughter of Chuck Norris, the revered martial artist turned Hollywood actor. Chuck Norris had an extramarital affair with Dina's mom, Johanna, in 1962, resulting in her birth the following year.
For the first 16 years of Dina's life, she did not know the truth about her paternity. She later discovered the truth and reached out to Norris as an adult. The actor accepted her immediately, and they established familial relations. Dina Norris remains close to her famous dad, and this connection has inspired some of her kids to pursue a career in showbiz.
Dina Norris' Bio
AGE: 53 years old
BIRTHDAY: 1963
REAL NAME: Dianna Di Ciolli
BIRTHPLACE: California, United States
ETHNICITY: Caucasian
FATHER: chuck Norris
MOTHER: Johanna
SIBLINGS: Mike, Eric, and Dakota Norris (half-brothers), Danilee Norris (half-sister)
Dina Norris is the Daughter of Chuck Norris, the Popular Actor, and Martial Artist
Dina Norris is 60 years old as she was born in 1963. Her real name is Dianna Di Ciolli. Her nationality is American, while her ethnicity is Caucasian. The name of Dina Norris' mother is Johanna, while her father is Chuck Norris, the revered martial artist who has grown to become a popular actor.
Chuck Norris delved into martial arts in the 60s and soon made a name for himself with several karate studios and celebrity clients. He later took on minor roles in Hollywood in the 70s, which laid the groundwork for his successful career. To date, he has featured in several well-known movies, including Way of the Dragon, Good Guys Wear Black, Code of Silence, Missing in Action, etc.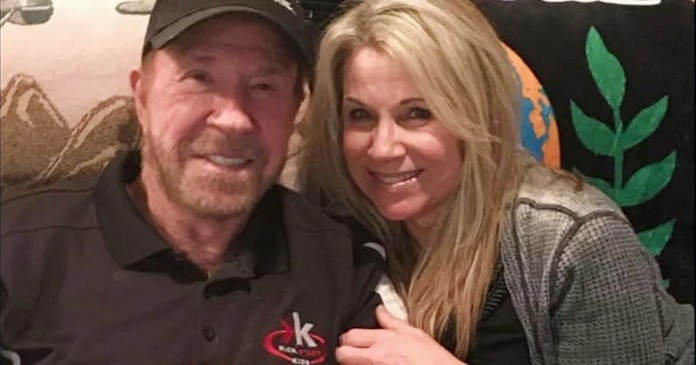 Chuck Norris had an Extra Marital Affair with Dina Norris' Mom, Johanna, in 1962, Which Resulted in Dina's Birth in 1963
Chuck Norris was never married to Dina Norris' mom, Johanna. They rather had an extramarital affair in the year 1962. At that time, Chuck Norris had just finished his service in the U.S. Air Force and was waiting to be discharged to join up with his wife, Dianne Kay Holechek, in Los Angeles.
The discharge was scheduled to take place in Riverside, California, and Norris spent some significant time there. During this period, his brother, Wieland, came out to keep him company. They indulged in all forms of activities and frequented local bars. On a particular day in August 1962, the two were hanging out at a local bar when they met some girls.
One of those girls was Johanna, and she and Chuck Norris had a fun time together. They subsequently kept in touch after that night. Chuck Norris went out with Johanna several times after they first met, and they eventually started dating. They also had sexual intercourse once. Throughout this period, Chuck Norris never told Johanna that he was married.
He eventually felt bad for cheating on his wife and stopped all forms of contact with Johanna. On her part, Johanna later discovered that she was pregnant and decided to keep the baby. She also learned that Chuck Norris was married and had a child on the way. She, therefore, decided to raise Dina all by herself.
Dina Norris Never Knew About Her Famous Biological Father until the Age of 16
Dina Norris was born in mid-1963, and her mom solely raised her for the first few months of her life. Her mother later got married shortly after that, and as a result, Dina Norris grew up believing that her stepfather was her biological father.
Her mom did nothing to disabuse her mind of this misconception because of two reasons. First, Chuck Norris was still married with two kids, and Johanna did not want to disrupt his family life. She also wanted to avoid tarnishing his rapidly growing reputation.
Thus, Dina Norris did not know about her biological father while growing up. She only discovered the truth at the age of 16 in 1979. She had happened on her mom conversing with a friend and heard the name Chuck Norris. She questioned her mom about it, and the lady spilled the whole truth.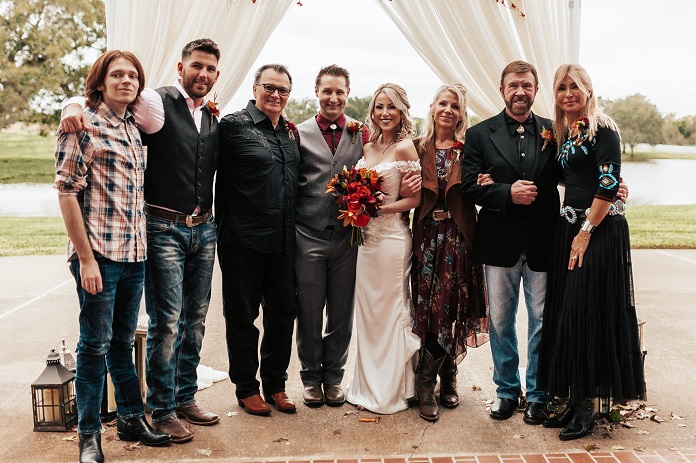 She later Reunited With Her Father When She Was Aged 26
Dina Norris reunited with Chuck Norris after writing him a letter in 1991. She had planned to reach out to him much earlier, but she agreed with her mom that there was no need to upset Chuck Norris' family. Therefore, she did not contact him until 1991, when she read that he had divorced his wife.
Dina Norris sent her father a simple letter through the mail and narrated her whole background story. She informed him that she would love to meet up with him but told him that if he didn't wish to see her, she would never reach out to him. As you can imagine, Chuck Norris was shocked to receive such a letter, but he reached out to his mom and asked her to meet up with Dina.
He later joined them, knowing that Dina was his daughter at first sight. He did not ask for any DNA confirmation. It was a very touching moment, and both father and daughter reached out and hugged each other with tears in their eyes.
Dina Norris Remains Quite Close to her Famous Dad Till Date
Since the 1991 reconciliation, Dina Norris and Chuck Norris have remained close. Dina Norris and her family have joined her father, his second wife, and his kids on holiday. She is also quite close to her half brothers and sister. Dina's children are also close to their famous grandpa, who has influenced their career paths, getting them minor roles in his movies.
Dina Norris is Married to Business Executive Damien Di Ciolli
Dina Norris grew up in various parts of California and completed a reasonable level of education. She also earned an honest living for several years. Dina's present occupation is unknown, but she is married to an engineer and business executive named Damien Di Ciolli.
She and Ciolli got married sometime in the 80s, and they remain together to date. Online records show they embarked on divorce proceedings between 2010 and 2013 but later withdrew them.
She Has Three Children, including Actor, Dante Di Ciolli
Dina Norris and her husband, Damien Di Ciolli, have three children. They are two sons, Dante and Elijah, and a daughter named Gabrielle. Dina's children are grown up and have completed a college education. They are also pursuing various career paths in life.
For instance, Gabrielle is a medical laboratory scientist, while Dante has a college degree in business administration. On his part, Elijah is quite artistic. All of Dina's children are close to their famous grandpa, and he has influenced their path.
For instance, Gabrielle appeared in her grandpa's movie – Bells of Innocence, in 2003. Dante appeared in the 2001 TV series Walker, Texas Ranger. Dante has also taken an interest in martial arts and works with his grandpa's martial arts nonprofit known as kick start kids.