Chuck Norris has five children, and they include three sons: Mike Norris, Erick Norris, and Dakota Norris (twin), and two daughters: Dina Norris or Dina DiCiolli and Danilee Norris (twin).
Chuck Norris children came from two marriages and one relationship. His first wife, Dianne Holechek, gave him his first two sons, Mike and Erick. Chuck's first daughter was born out of wedlock by his then-girlfriend, Johana, and his set of twins, who are the actor's last children, are the products of his second marriage to Gena O'Kelley.
Who Are Chuck Norris's Sons?
The legendary actor has three sons – Mike Norris is the first in line, followed by his brother, Erick Norris. Chuck's last son goes by the name Dakota Alan Norris.
Mike Norris Is Chuck Norris' First Child and First Son
Full Name: Michael Norris
Date of Birth: 4th October 1962
Age: 59 years old
Mother: Dianne Holechek
Occupation: Actor, producer, director, businessman, and stunt performer
The first son of Chuck Norris, Mike Norris is equally the award-winning actor's first child. Born to his first wife, Dianne Kay Holechek, the records captured Mike's date of birth as 4th October 1962. This makes him 59 years old.
Chuck and Dianne were living in Redondo Beach, California, when they had Mike, and it goes without saying that he is an American by nationality. Talking about his ethnicity mix, the first child of Chuck Norris is of Irish, Cherokee, and Caucasian heritage. The Californian native got his Irish and Cherokee roots from his legendary movie superstar dad, and his Caucasian ancestry came from his mum, Dianne.
Mike's academic history is one aspect of his life that has never made it to the public arena; the educational institutions he attended have never been disclosed neither has he said anything about his level of education. However, it is understood that Chuck Norris' first child is well educated.
Mike is into Entertainment and Business
Mike Norris is a man of many hats, Chuck's oldest child followed his footsteps into the entertainment industry, and today, he is listed as a movie and television actor, producer, director, businessman, and stunt performer.
As an actor, Mike has recorded 34 credits on both the big and small screen. He made his acting debut as a child of 17 on the set of his dad's movie, A Force of One, where he breathed life into the character of Pizza Skateboarder in 1979. Mike came to public attention after he recorded an appearance in the 2000 movie, Where the Heart Is.
The actor experienced a higher level of fame from his part in Rush Hour 3 in 2007, and the 2019 movie, The End of Days: Global Catastrophe, where he depicted the character of Hunter Wilde, has remained his best-known role to date.
As a movie producer, Chuck Morris' first child has six productions under his belt, including Mission Air, I Am… Gabriel, Maggie's Passage, Bells of Innocence, Logan's War: Bound by Honor, and The End of Days: Global Catastrophe, where he functioned as the executive producer.
Mike takes the credit for directing a total of eight production – The End of Days: Global Catastrophe, AmeriGeddon, Mission Air, I Am… Gabriel, 2009 Maggie's Passage, Birdie & Bogey, The Rage Within and Walker, Texas Ranger. The American actor has written the scripts for 9 movies and television series and has performed stunts for over 15 productions.
Mike Norris has also delved into the wheeling-dealing world of business. Alongside his wife, Valerie, he established the movie studio, 2nd Fiddle Entertainment, which they have been running together. It is through the studio that he writes, produces, and directs most of his productions.
Mike Has Been Married Since 1992
Mike has been a married man since 23rd May 1992, when he exchanged marriage vows with his wife, Valerie. The couple's two-decades-long union has produced three beautiful children – Hannah was born in 1995, and there is a set of twins, Max and Greta, who joined the family in 2000.
Chuck Norris's Son, Eric Norris, Was Born Three Years After Mike
Full Name: Eric Scott Norris
Date of Birth: 20th May 1965
Age: 57 years old
Mother: Dianne Holechek
Occupation: Stock car racing driver, movie director, and stuntman.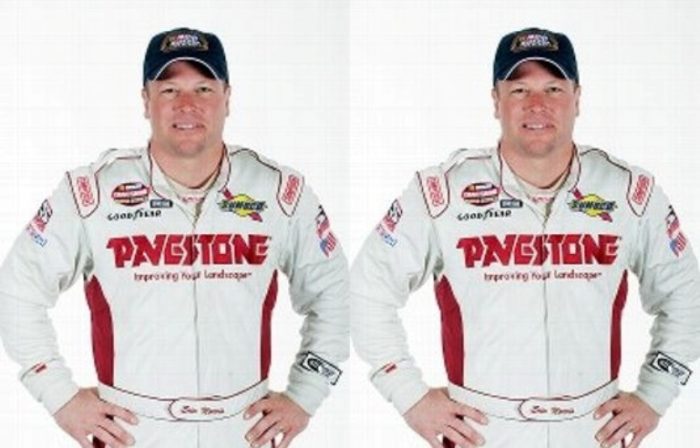 Chuck Norris' second son, Eric Norris, was born on 20th May 1965, making him 57 years old. Eric Scott Norris was born in the United States, precisely in Redondo Beach, California. He is Diana's last child with the movie superstar, and in the same way as his only direct sibling, Mike, Eric is Irish, Cherokee, and Caucasian by ethnicity.
The 5 feet 11 inches tall man is an alum of Arizona State University. However, his course of study has never been disclosed. His early academic history is also not known.
Chuck Norris' Second Son Has Multi-faceted Career
Career-wise, Chuck Norris' second son is listed as an ex-stock car racing driver, movie director, and stuntman. Eric's car-racing career kick started even before he went to College. His first race was recorded in the SCORE Off-Road Series in 1982 alongside his dad, Chuck.
After graduating from the university, the CA native started racing professionally with the Formula Ford Series and Willow Springs Raceway. Eric's Craftsman Truck Series debut was made in 1997 when the car-racing expert ran five races for Ultra Motorsports in the No. 02 Wolverine Vinyl Siding Ford F-150. The season saw him finish at the 13th position at Watkins Glen International, which marked his best for that period.
So far, the professional stock car driver has participated in 87 contests and won three. The high point of his car-racing career was emerging the winner of the "Nascar Grand National West Series Championship" in 2002. A karate expert, Eric went on to become a stuntman in Hollywood.
He later advanced to a stunt coordinator and recently started functioning as a director. He has performed stunts in such movies as The Delta Force, Invaders from Mars, Universal Soldier, Rescue Me, Sidekicks, Top Dog, and The Guardian.
Eric is Married with Children
Chuck Norris' second son has been enjoying family life with his spouse, Stephanie, since they exchanged wedding vows in 1993. The couple share four kids – three daughters, Camrynn (b. 1995), Chloe (b. 1998), Chantz (b. 2000), and a son, Cash (2010). Eric's family currently resides in California.
Dakota Norris Is Chuck Norris' Last Son
Full Name: Dakota Alan Norris
Date of Birth: 30th August 2001.
Age: 21 years old
Mother: Gena O'Kelley
Occupation: Social media star and martial artist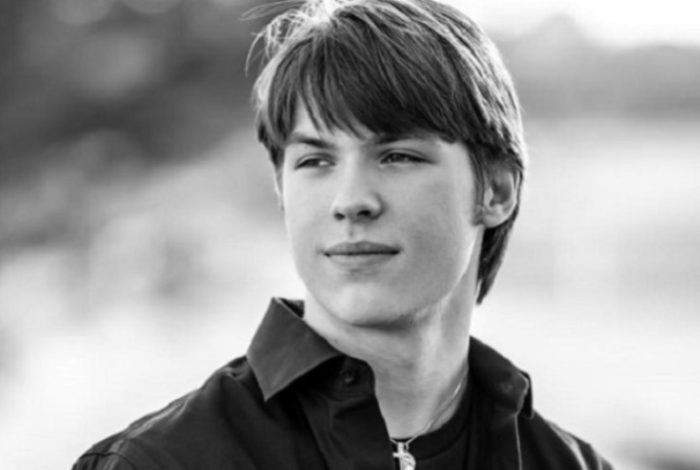 Dakota Norris is the third son of the legendary actor and martial artist Chuck Norris. Dakota was born as a twin alongside his sister, Danielle, on 30th August 2001. It has been observed that the age difference between the twins and their immediate half-brother Eric is quite wide.
This is because Chuck waited for nine long years after his divorce from Diana in 1989 before deciding to marry for the second time. His union with Gena O'Kelley, which became a reality in 1998, produced the twins. Given the full name Dakota Alan Norris at birth, Dakota is an American by nationality as he was born in CA.
However, his ethnic background is a mixture of Irish and Cherokee from his father's side, and his mum Dina is simply listed as White. Chuck and Gena had to deal with some challenges as the twins came two months earlier; thus, they had to stay under intensive care for three months before it was safe to take them home.
Dakota is into Martial Arts
While Dakota is already in his 20s and has not said anything about joining his celebrity father in the movie industry, the kid is sure to follow Chuck in martial arts. Dakota started experimenting with the sport at age eight under his father's watch and has never looked back since then. Derrick Stinson now tutors Dakota.
The youngster has an Instagram handle and a YouTube channel where he showcases his fighting styles. Alongside his twin, Dakota is currently a 5th-level black belt holder. In addition, he has won the UFAF champ five times.
Chuck Norris' Last Son Is Currently Dating
Chuck Norris' last son is not married, but he has been in a long-term relationship with his girlfriend, who is known as Ashleigh. The lovebirds attended prom together.
Meet Chuck Norris's Daughters
Chuck Norris has two daughters, namely Dina Norris or Dina DiCiolli and Danilee Kelly Norris.
Dina Norris, or Dina DiCiolli, is Chuck/ Norris's First Daughter
Full Name: Dina Norris or Dina DiCiolli
Date of Birth: February 1963
Age: 59 years old
Mother: Johanna
Occupation: Nine to five job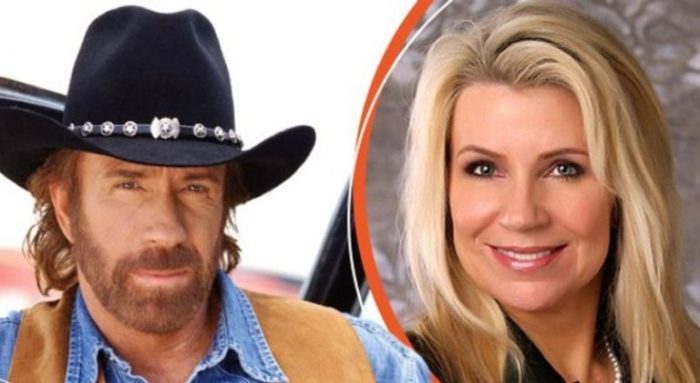 Born in February 1963, Dina Norris is Chuck Norris' first daughter with an old flame identified as Johanna. Dina's place of birth is captured as Hemet, California, making her an American by nationality. Still, she came from mixed ethnic roots – Irish and Cherokee from Chuck's side, but Johanna's ancestor has never been disclosed.
Her mum, Johanna, never married the legendary actor and martial artist. Chuck's marriage to his first wife, Dianne Holechek, was still going strong when he crossed paths with Johanna, and according to reports, the actor chose to hide the fact that he was already a married man from Johanna and went ahead to date her.
Reports also said that their relationship lasted just a few weeks before they went their separate ways, but Johanna, already pregnant with Dina, didn't let Chuck Norris in on her secret. Just as she never told chuck, Johanna also kept Dina's paternity a secret from her.
According to the single mother of one, she had to hide the details in order not to hurt the feelings of Dina and her then partner. Eager to know about her dad, Dina kept an open ear until one fateful day when she was opportune to overhear Johanna and her colleague talking about Chuck. Dina, who was already 16 by then, heeded her mum's advice not to contact her dad until she clocked 26.
Dina Finally Made Contact with Chuck Norris in 1991
As a 26-year-old in 1991, Dina decided to notify Chuck Norris about her existence. According to the iconic actor, he wasted no time agreeing to meet Johanna and Dina after hearing from her.
Chuck admitted his paternity upon seeing Dina, and going by what the movie star wrote in his autobiography, he didn't need to conduct any blood tests or DNA to believe he sired Dina. The legendary entertainer said he went to wrap his arms around her, and the tears started flowing, and he felt like he had known her all his life.
From then on, father and daughter became very close, and their relationship remained unshakable. In August 2015, Dina was spotted in Kauai alongside Chuck and other members of the Norris family. Chuck even attended his granddaughter Gabi's wedding.
Dina Norris' Academic Journey
The details of Dina's early academic journey have never been disclosed, but according to reports, she attended Mt. San Jacinto Community College District for some years. Following this, the CA native joined Orange Coast College, graduating in 1985 with a Bachelor's degree in business administration.
Dina Norris Works Nine to Five
Dina Norris has worked in several prestigious establishments; after she graduated from College, she landed a job at the Pico Rivera in a Californian-based company, Northrop Grumman Aerospace Systems as a test engineer assistant.
After three years well spent at Northrop Grumman Aerospace Systems, Chuck Norris' first daughter moved to TPM Personnel in 1988 to serve for one year as a staffing representative. The company later promoted her to operational manager, where she spent an additional two years.
She worked in public relations for four years, from 1996 to 2000, at Walker Texas Ranger, in its Framers Branch in TX. The last job she held was at the real estate firm Keller Williams Southlake in TX, where she spent a couple of years as a realtor.
Dina Norris Personal Life
Dina has been married to Texas native Damien Di Ciolli for many years, though they prefer to live their lives away from public scrutiny. The couple's union is blessed with three children, Gabi Boardman (nee Di Ciolli), Eli Di Ciolli, and Dante Di Ciolli (b. 14th October 1994).
While Gabi is engaged with St. Joseph's Westgate Medical Center as a clinical laboratory scientist and a medical technologist, Dante follows in his grandfather's footsteps and functions as an actor, businessman, and model.
Danilee Norris is Dakota's Twin
Full Name: Danilee Kelly Norris
Date of Birth: 30th August 2001.
Age: 21 years old
Mother: Gena O'Kelley
Occupation: Actress and martial artist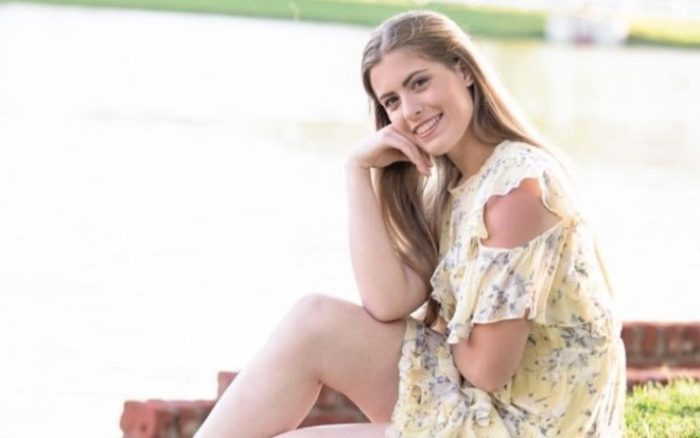 Her full name at birth is Danilee Kelly Norris, and she is Chuck Norris' last daughter and Dakota's twin sister. The duo was born on the same day and at the same location to the same parents.
Talking about her career, Danilee appears to be making a foray into the movie industry. She shared the screen with her superstar dad in productions like Walker and was featured in Texas Ranger: Trial by Fire.
She started practicing martial arts at the same time as her twin and is currently into Chun Kuk Do. Both twins earned their fifth-degree black belt at the same time.
What is Chuck Norris' Relationship with his Children?
Chuck Norris is one doting father who has always prioritized the needs of his children. Though he is considered a man of the world, Chuck is an entirely different man at home with the family. He has always supported his children in their endeavors.
When his twins, whom he loves to call double-double, earned their fifth-degree black belt in Martial arts in June 2015, the dotting father was the first to take to social media in celebration. Since he learned about his first daughter's existence, Chuck has been trying to make up for his absence in her early life.
The American movie superstar is a pillar behind his two older sons, Mike and Erick, who have attained great heights in the industry. The legendary actor is now an octogenarian with thirteen grandchildren, enjoying the pecks of a father, grandfather, and great-grandfather.