Audrey Lokelani Fualaau is the oldest of two daughters born to late convicted child rapist Mary Kay Letourneau and Samoan American DJ Vili Fualaau. She was born on May 23, 1997, and is currently 26 years old. In 1996, Audrey's parents, particularly her mother, made the headlines for the wrong reasons.
Mary Kay Letourneau, Audrey's mom, was a 34-year-old sixth-grade teacher at the time who was found guilty of sexually abusing Vili Fualaau, Audrey's dad, who was just a 13-year-old sixth-grade student of Mary's. Their illegal union eventually led to the birth of Audrey and her sister, Georgia, hence the spotlight on Audrey. Here's all you need to know about Audrey Lokelani Fualaau, Mary Kay Letourneau's oldest child with Vili Fualaau.
Summary of Audrey Lokelani Fualaau's Bio
Full name: Audrey Lokelani Fualaau
Gender: Female
Date of birth: May 23, 1997
Audrey Lokelani Fualaau's Age: 26 years old
Ethnicity: Mixed (Samoan and Caucasian)
Nationality: American
Zodiac Sign: Gemini
Sexual Orientation: Straight
Religion: Christianity
Marital Status: Single
Audrey Lokelani Fualaau's Parents: Mary Kay Letourneau (mother, deceased), Vili Fualaau (father)
Siblings: Georgia Fualaau (sister), Steve Letourneau Jr. (half-brother), Nicholas Letourneau (half-brother), Mary Claire Letourneau (half-sister), Jacqueline Letourneau (half-sister), and Sophia Fualaau (half-sister)
Hair color: Brown
Eye color: Brown
Famous for: Being Mary Kay Letourneau and Vili Fualaau's oldest daughter
Audrey Lokelani Fualaau's Instagram: @audreyfualaau
Audrey Lokelani Fualaau was Born in 1997
Audrey Lokelani Fualaau is currently 26 years old. She was born in the United States on May 23, 1997. Her birth sign is Gemini, and she is an American citizen by birth. Audrey's ethnic identity is a little less straightforward compared to her national identity.
She has a mix of Samoan and Caucasian heritage through her parents, whose infamous relationship remains the primary reason for Audrey being in the spotlight. Audrey's Caucasian heritage is courtesy of her mother, Mary Kay Letourneau, who is Caucasian, while her Samoan ancestry derives from her father, Vili Fualaau, who is Samoan.
Audrey Lolekani Fualaau's Mother was a School Teacher
Audrey's mom was born Mary Katherine Schmitz, on January 30, 1962, in Orange County, California. She is the fourth child of college professor John Schmitz and his wife Mary Schmitz. She grew up with three older brothers and later graduated from Arizona State University, where she developed a passion for politics.
Her years in school brought her in contact with a man named Steve Letourneau. They fell in love and later became man and wife in 1985. They moved to Seattle soon after and later had four children together, namely: Steve Jr., Nicholas, Mary Claire, and Jacqueline Letourneau, a fact that indicates that Audrey has four half-siblings on her mother's side.
To augment the income of the family she shared with Steve Letourneau, Audrey's mom took a job as a teacher at Shorewood Elementary School, Burien, Washington, where she was charged with the responsibility of educating the sixth-grade students.
Who is Audrey Lokelani Fualaau's Father, Vili Fualaau?
Vili Fualaau, Audrey's father, was born on June 26, 1983, to parents Luaiva Fualaau and Soona Vili. He is the only child of his parents. He became a student of Shorewood Elementary School in September 1991, and by 1996, aged 12, he became a student in Mary Kay Letourneau's sixth-grade class.
They went on to marry years later after a series of events involving them that shocked the whole world at the time. Audrey's father was by her mother's side when she passed on on July 6, 2020, after her battle with colon cancer. These days Vili Fualaau is a DJ who reportedly operates out of the Washington area.
Audrey Lolekani Fualaau's Parents Were Not Married at The Time of Her Birth
Even though they eventually tied the knot in May 2005 at a vineyard in Woodinville, Washington, Audrey's parents were not married at the time of her birth in 1997. In fact, at the time of the 26-year-old's birth, her parents, her mother specifically, were the subject of a child rape scandal that rocked the entire nation at the time.
It all began with the illicit affair that transpired between Mary Kay Letourneau, a sixth-grade teacher, and her student, Vili Fualaau, both of whom would later become parents of our subject. According to various sources, Audrey's parents' relationship began in the most bizarre circumstances.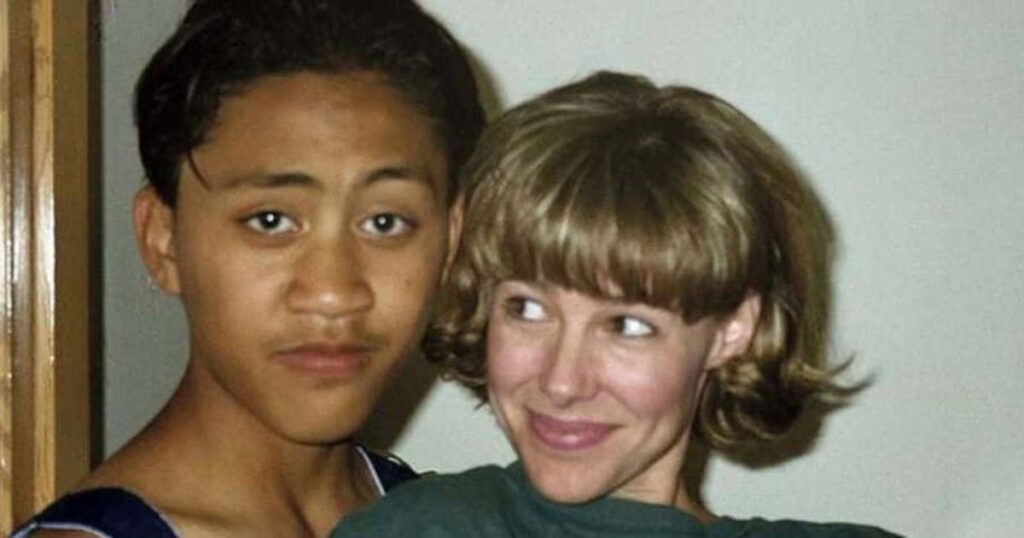 Vili's enthusiasm for art led to Mary taking him under her wing and even encouraging a friendship between him and her oldest son Steve Jr. Soon, the then 13-year-old, 5 feet 6 inches Vili became a regular visitor at the Letourneau home.
One thing must have led to another because Audrey's dad not only found himself a welcome guest at her mother's home but a welcome guest into her bed. Their relationship was later uncovered by Mary's then-husband Steve who found the love letters his wife exchanged with Vili.
News of the incident spread like wildfire, and it did not take long for the authorities to get involved. Audrey's mom was promptly arrested, charged with her crimes, and subsequently sentenced to seven years in prison. She ended up spending only 80 days in prison and was released on parole to have Audrey.
She was, however, banned from contacting her daughter's father. It was an order neither of Audrey's parents obeyed, and after they were caught again having sex in a car, Mary was sentenced to serve her full prison term. By then, she was also pregnant with Audrey's younger sister Georgia, whom she had in October 1998.
Her Paternal Grandmother Raised Her
Given her mother's incarceration and the fact that her father was yet a minor, Audrey Lolekani Fualaau and her younger sister Georgia were primarily placed in the custody of our subject's paternal grandmother Sooni until she was around seven years old.
Audrey's living situation changed after her mom's release from prison, and her father, who was no longer a minor, petitioned the court to allow contact between him and his children's mother. His petition was granted, and the former couple eventually got married in May 2005, a situation that allowed them to raise Audrey and her sister as a family.
Speaking at a recent interview, Audrey revealed the fact that she had a relatively normal upbringing despite the circumstances surrounding her early years on earth. She elaborated on the nature of the relationship she had with her parents, which was unaffected by her mother's past.
She did, however, reveal, perhaps unsurprisingly given the age difference between her parents, that her mom was the strict one, while she and her sister had a friend-like relationship with their dad even though he was adamant that they not repeat his and their mother's mistake.
Audrey Lolekani Fualaau Has Five Half Siblings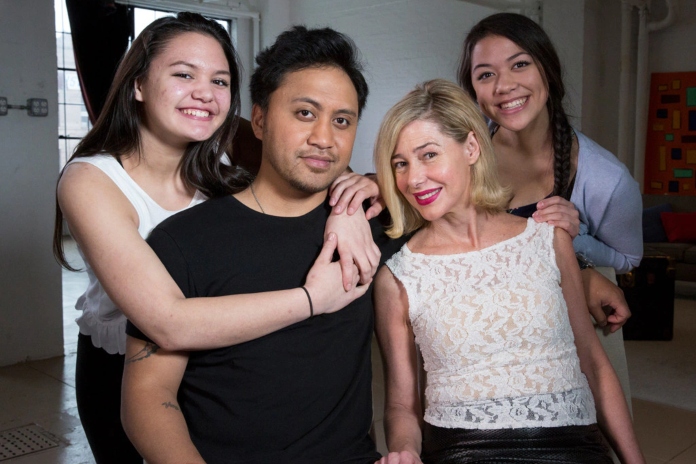 It's been made explicitly clear that Audrey shared her parents with only one full sibling in Georgia, who was born a few months over a year after her. However, it is important to unveil the fact that she has five half-siblings combined from both of her parents.
She has four older half-siblings, namely: Steve Jr., Nicholas, Mary Claire, and Jacqueline Letourneau, all from her mother's first marriage to Steve Letourneau. Her only half-sibling from her father is a girl named Sophia. She was born in November 2022, but not much is known about her, including the identity of the woman Audrey's dad had her with.
She Used to Work as a Front Desk Staff
Details of Audrey Lolekani Fualaau's formal educational background are limited to the fact that she graduated from Highline College, an educational institution near the elementary school where her parents made their first contact. However, that piece of information remains unverified.
There are also some gray areas regarding what she currently does for a living, even though her last known job was as a front desk staff at an LA Fitness center.
Audrey Keeps Details of Her Personal Life Private
Audrey Lolekani Fualaau keeps a relatively low profile when it comes to matters regarding her personal life. So far, we have yet to uncover her marital or relationship status.
Her Instagram page is also set to private, further making it a challenge to determine what her personal life is like.