While many Hollywood celebrities love splashing their personal lives for public consumption, others are the exact opposite, including the likes of Matthew Gray Gubler. Famed for portraying the genius FBI profiler, Dr. Reid, on the long-running TV series, Criminal Minds, Gubler has won many accolades for his work. Beyond Criminal Minds, the incredibly talented actor is also a painter, author, and illustrator.
Matthew Gray Gubler has a well-proven career track record, but things get a bit murky when it comes to his love life. The Criminal Minds star pretty much keeps this very aspect of his life under wraps, thus creating room for all manner of speculations and theories. As a result, it has become hard to sift facts from fiction but don't worry as we have got all the authoritative juicy details on one of our beloved screen idols.
Has Matthew Gray Gubler Ever Been Married?
Despite the few romantic relationships that he has been in over the years, Matthew Gray Gubler is not married and has never been married. This does not mean that the actor is against marriage or doesn't believe in true love. In fact, going by his past actions and comments, we have good grounds to conclude that he subscribes to both. For instance, in 2014, Gubler got certified as a minister to officiate the wedding of his Criminal Minds co-star, Paget Brewster.
He also introduced Brewster and her husband, Steve Damstra, and he took to Twitter to share his joy that he got to officiate their wedding. Gubler would later reveal that Paget had endured some unsuccessful relationships over the years and had decided to go solo before true love found her. Therefore, the whole thing taught him that true love would "always find you at the right time." Going by the above, we can conclude that Matthew Gray Gubler is never married because he is yet to find true love. We can also surmise that he would not hesitate to head down the aisle once he finds true love.
On October 27, 2014, Gubler became an ordained minister and held the wedding of the star of Criminal Minds, Paget Brewster and Steve Damstra, his best friends, on November 29, 2014.#matthewgraygubler #gublerword #MGG #wedding #gubler #pagetbrewster #friends #married #tbt pic.twitter.com/XgaGJpB3Un

— matthew gray gubler (@Gublerword) March 30, 2018
The Criminal Minds Star Might Be Possibly Single
Matthew Gray Gubler is not dating anyone right now, at least publicly. The last known relationship that he was in goes back to the early 2010s. Of course, the actor may have been romantically involved with other people since then, but if that were true, he must have chosen to keep it from the public. One thing we can be sure of is that whoever Gubler is dating or will date must possess certain qualities.
The actor had previously stated in an interview that he only falls in love with unique and wonderful individuals who are very rare and can't be replicated. Such people inspire him to want to be friends with them forever. As to what turns him off in relationships, Matthew Gray Gubler dislikes entitlement which he believes is at the root of many things.
Who has Matthew Gray Gubler Dated in the Past?
Matthew Gray Gubler may not be dating anyone right now, at least to the best of public knowledge, but he has had an interesting dating history in the past, as showcased below. Some of these relationships were confirmed, while others were rumors.
Eve Wind (2004)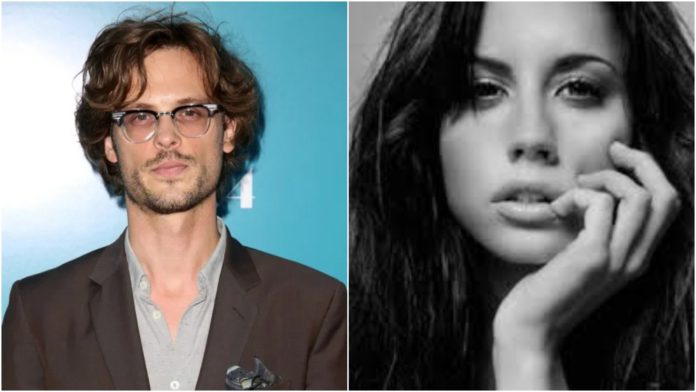 One of the earliest ladies that Matthew Gray Gubler was romantically linked with is singer and model Eve Wind. The two are said to have dated in 2004. At that time, Gubler was still a little-known actor while Wind was not too popular herself. The relationship did not receive much media coverage, but it is known that they attended several events together, and Gubler also threw a birthday bash for Wind. The couple would break up later that year.
Charlotte Kemp Muhl (2004)
After his romance with Eve Wind ended, Matthew Gray Gubler allegedly dated singer, songwriter, and model Charlotte Kemp. The two were spotted hanging out on several occasions, and this raised many eyebrows, as the actor was 24 at the time while Kemp was only 16. Some people saw it as creepy, but Kemp immediately squashed any such insinuations. She indicated that they were never romantically involved despite their closeness. She also made it known that Gubler was the innocent one and only she could have been a predator.
Kat Dennings (2007)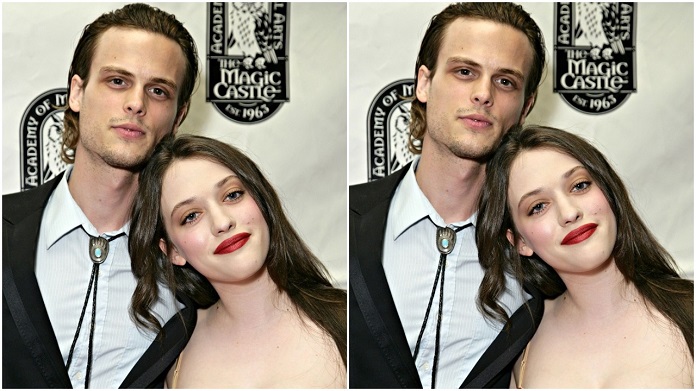 One relationship that Gubler would always remember fondly was his romance with actress Kat Dennings. The relationship lasted for several months in 2007 before the two broke up. There were no hard feelings involved, and Gubler only has positive things to say about his ex. According to him, she is such a talented, brilliant, warm-hearted, and funny person. The actor has also revealed that he loves her family and found it a joy to work with Kat even after breaking up.
Marissa Morris (2008 – 2010)
Another actress that Gubler is said to have dated is Portuguese screen star, Marissa Morris. Not much is known about the lady nor their romance, but it must have been a flourishing one given that it lasted about two years, far more than any of Gubler's relationships up to this point.
Victoria Asher (2010)
Upon breaking up with Morris, the next person that Matthew Gray Gubler dated was musician and keytarist, Victoria Asher. Asher is also an alumnus of New York University, which happens to be Gubler's alma mater, and it is believed that they got to know each other while taking filmmaking classes together. They later embarked on a romance, but it ended after a few months.
Ali Michael (2010 – 2013)
Matthew Gray Gubler's longest relationship to date is with model Ali Michael. Michael is a native of Texas and has modeled professionally since she was 15. She has been featured in magazines such as Harper's Bazaar, Teen Vogue, Elle, and Playboy. She has also walked the runway for the likes of Chanel and Christian Dior. Michael and Gubler first sparked dating rumors after they exchanged several tweets around the 4th of July 2010. They were later spotted together leaving the Urth Café in L.A. a month later. The two would be photographed together on several occasions, and their romance is said to have lasted for about three years before they broke up.
Taylor Swift (2013)
Matthew Gray Gubler is rumored to have dated superstar singer Taylor Swift in the summer of 2013. The rumors were first sparked after Gubler was spotted spending his 4th of July holiday in New England, where Swift resides. He then posted a photo of himself on the said holiday sporting a face painted identical to Swift's and a background similar to her own photos. This left no one in doubt that they were physically together. This sent the rumor mill into overdrive, but the romance between the two stars never fully materialized. According to insiders, Swift really liked Gubler, but their different schedules, and the long-distance, made the relationship unfeasible. It seems the singer was willing to brave the odds, but Gubler wanted to tread more carefully as he didn't want anybody to get hurt. The duo ended up hanging out a few times and went their separate ways.
Is Matthew Gray Gubler Gay?
Given that it has been several years since he was in any confirmed relationship, there have been rumors that Matthew Gray Gubler is gay, but this is not true. There is nothing to suggest that the Criminal Minds' star is gay. Even though the show's creator later stated that Gubler's character was supposed to be bi-sexual, the character developed a crush on another female character, thus prematurely ending that storyline. Back to real life, Gray has clearly stated that he isn't gay. He tweeted in January 2011 that even though many wonderful folks are gay, he himself is only romantically interested in ladies.