Lori Jayne Lampson is the first wife of Clay Walker. She got married in 1992, to her former husband, Clay Walker, an American country music artist, around the same time Clay's music career was taking off. The couple has two daughters together, MaClay DaLayne Walker (born January 1996) and Skylor ClayAnne Walker (born May 1999).
While most people know Lori Jayne Lampson as the ex-wife of Clay Walker, what they may not know is that she was also a Rodeo queen and was considered to be successful in her career as the face of the sports. However, it would seem that she enjoys keeping a low profile and not so much is known about her – but here are some things we have gathered.
Summary of Lori Jayne Lampson's Biography
Full name: Lori Jayne Lampson
Gender: Female
Nationality: American
Sexual Orientation: Straight
Marital Status: Divorced
Lori Jayne Lampson's Ex-husband: Clay Walker
Lori Jayne Lampson's Children: MaClay DaLayne and Skylor ClayAnne,
Famous for: Being Clay Walker's first wife
Lori Jayne Lampson's Date Of Birth Is A Mystery
Details about the birth, childhood and family of Lori Jayne Lampson has never been revealed to the public. Despite the fact that she was married to Clay Walker at the time when his career had started gaining public recognition, nothing is known about her personal and family life.
On the other hand, however, Clay Walker was born on the 19th of August 1969 in Beaumont, Texas, USA into the family of Ernest and Danna Walker. While growing up, his parents got separated and as such he was raised by his mother and step father. However, his father was very much present in his life.
At the age of nine, his biological father, Ernest Walker, gave him a guitar seeing that he has interest in music.
Lori Jayne Lampson Was A Rodeo Queen
While very little information about Lori Jayne Lampson is available to the public, one thing that has been revealed is that she is a rodeo queen. Rodeo queens are 'the face' or female representatives of Rodeo sport. These 'queens' hold the position for twelve months and are required to wear cowboy hat, a sash and a crown.
Unfortunately we do not know the exact rodeo queen title Lori Jayne Lampson held seeing that there are four titles: Miss Rodeo America, National High School Rodeo Association Queen Contest, Miss Rodeo USA, and National Little Britches Rodeo Association Royalty.
However, considering the criteria required to become a rodeo queen, we can easily tell that Lori was good with horse riding, she was eloquent, elegant and beautiful.
Lori Jayne Lampson Became Clay Walker's Wife In 1992
Like most other information about Lori Jayne, clear details about her relationship with Clay Walker are not available to the public. According to whodatedwho.com, Lori and Clay started dating in 1990. How they met and whether it was love at first sight is something we cannot say for sure, but what we know is that they were in love.
Two years after dating, the two thought it was time for them to take their relationship to the next stage and on the 24th of October 1992, they exchanged marital vows. However the exact wedding date varies across various media outlets seeing that some say they got married in 1995.
Also details of the wedding is not available, thanks to the scarcity of information about the couple. Plus it is important to note that at the time they were getting married, Clay Walker hadn't kickstarted his career in the music industry at a professional level. This means he was not even popular, let alone being as popular as he is today.
Her Ex-husband, Clay Walker, Got His Big Break With His Debut Song In 1993
After their wedding in 1992, Lori Jayne Lampson's ex-husband, Clay Walker, released his debut single titled What's It to You the following year, in 1993. The song did so well that it earned the first place on Billboard Hot Country Singles & Tracks chart, what we now know as Hot Country Songs chart. Since then, his career has continued to blossom.
In 1993, he released a self titled album with most of the songs featured in the album topping relevant charts. The following year, he released another album titled 'If I Could Make a Living'. This album performed as well as the first and solidified his place in country music.
Clay Walker has gone on to release songs and albums like: Hypnotize the Moon, Who Needs You Baby, Rumor Has It, One, Two, I Love You, Holding Her and Loving You, Say No More, A Few Questions, etc.
Lori Jayne Lampson and Clay Walker Share Two Children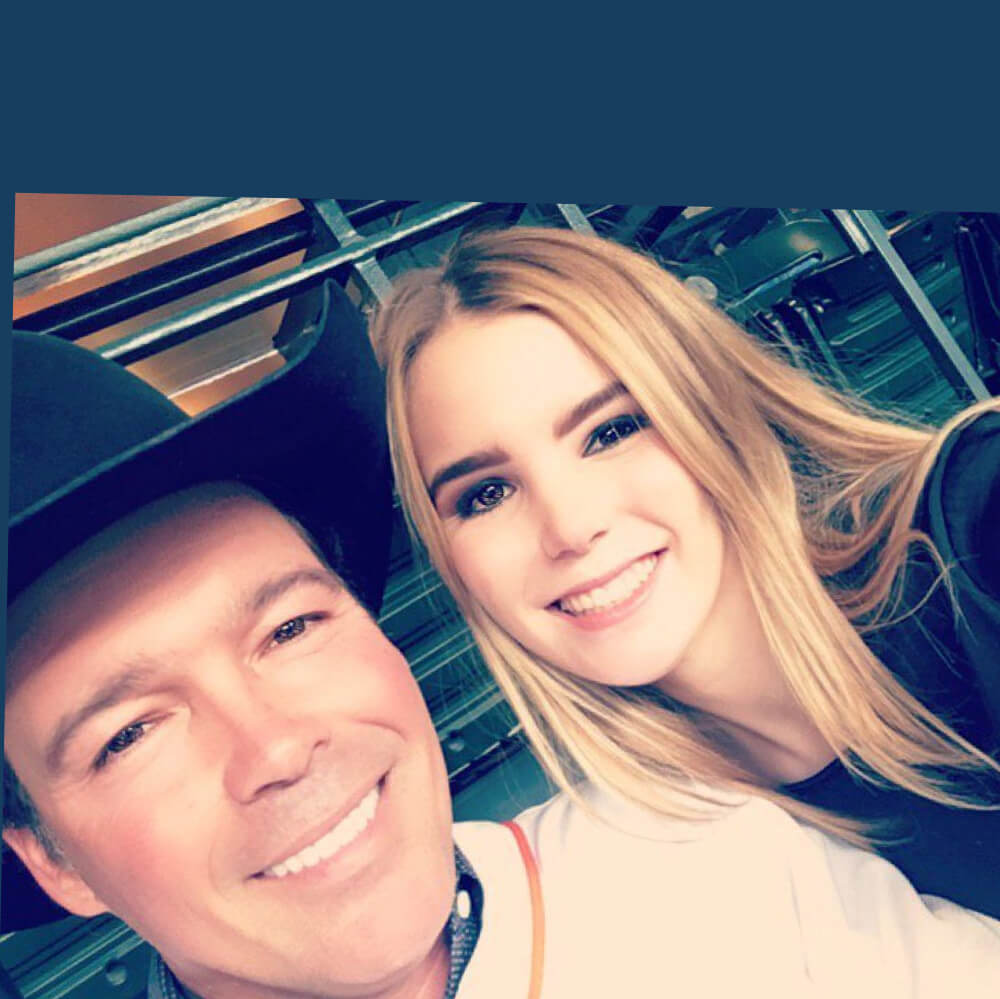 While Clay Walker was climbing the career ladder, we can assume that Lori Jayne Lampson did her best to build the family which only increased in number as the years rolled by. On the 4th of January 1996, they welcomed their first child, a daughter named MaClay DaLayne, into the world. Three years later, on the 14th of May 1999, they welcomed their second child and daughter who they named Skylor ClayAnne.
It's not clear to the public whether Lori Jayne Lampson was pursuing a career while having children or if she decided to be a stay at home mom in order to care for her family.
Clay Walker and Lori Jayne Lampson Divorced in 2006
After staying married for more than a decade, the relationship between the pair deteriorated and the marriage union could not be salvaged and as such, they headed for a divorce.
Clay Walker has not revealed what transpired in his first marriage and why they decided to go their separate ways. We also cannot say for sure what Clay Walker's involvement with the children he shares with Lori Jayne Lampson is like.
Since the 2006 divorce, Lori Jayne Lampson has been under the radar. There has been no news about her remarrying. She has spent her years raising her beautiful daughters. Despite having a famous father, her daughters have also stayed away from the media. As such, nothing much is known about them.
While there has never been news about Lori Jayne Lampson's involvement with another man, Clay Walker got married to Jessica Craig on the 28th of September 2007, the following year after his divorce.
The union between Clay Walker and Jessica is blessed with children: William Clayton (5th September 2008), Mary Elizabeth (27th December 2009), Elijah Craig and Ezra Stephen (4th November 2017).