Luis Miguel is not married and has never been married. He has had several girlfriends over the years, and the most recent is the Argentine model, Mercedes Villador. Miguel and Mercedes Villador were spotted together in 2021, but they have since maintained a low profile.
While many believe they are still together, it is also possible that they are no longer together, and Miguel has moved on with another person. The famous Latina singer has had an active love life that has seen him romantically linked with more than a dozen ladies, including the likes of Mariah Carey and Sofia Vergara.
He also has three children from two different women, including Aracely Arámbula and Stephanie Salas. Miguel's love life has captivated media attention. His ongoing Netflix biopic TV series has also dwelt extensively on it.
A Look Back at Luis Miguel's Girlfriends
Luis Miguel has been romantically linked with more than a dozen women over the years, and we shall be examining them below, including the confirmed relationships and the rumored romances.
Luis Miguel and Mariana Yazbek (1987)
One of Luis Miguel's earliest girlfriends is Mariana Yazbek. Mariana Yazbek is a Mexican professional photographer. She is well respected in her field and has supplied the album covers for several bands. Mariana Yazbek first met Luis Miguel during the shooting of the music video for his single, Cuando Calienta el Sol, in 1987.
She was an aspiring photographer and had tagged along with her brother, who was involved in the production. She was beautiful, and Miguel noticed her and asked her to be in the video. They eventually struck up a conversation and started dating. Mariana Yazbek and Luis Miguel dated for about six months before breaking up due to the demands and pressures of fame.
Luis Miguel and Stephanie Salas (1988 to 1989)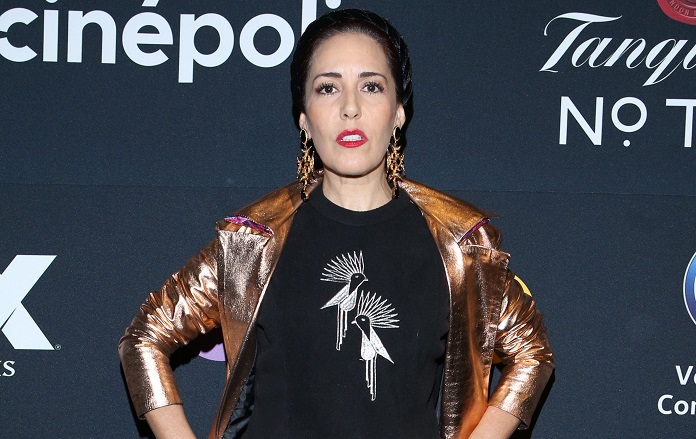 Stephanie Salas is a popular Mexican singer and actress. Beyond her accomplishments, she is also famous for her family background. Her mother is an actress while her father is a musician. Her grandparents are also actors, and she also has nieces that are singers.
Stephanie Salas and Luis Miguel met and began dating sometime in 1988. Theirs was a brief affair during which they welcomed a daughter named Michelle Salas in June 1989. The couple later broke up, but sharing a child together means they are forever linked.
Their ongoing relationship has witnessed highs and lows. For instance, Salas previously congratulated Miguel when he welcomed another child in 2007. She, however, expressed her displeasure after his Netflix series portrayed their romance as some sort of fling.
Luis Miguel and Lucia Mendez (1989)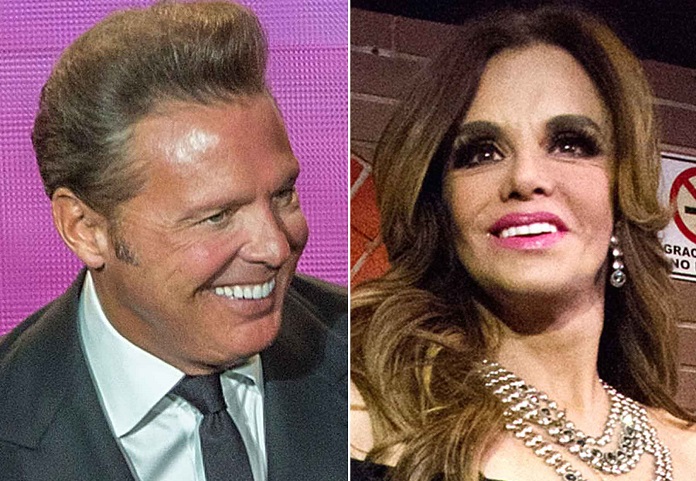 Another person that Luis Miguel dated in the late 80s was Lucia Mendez. Lucia Mendez is a popular Mexican singer, actress, and model. She has released several albums and singles over the years. She has also appeared in several movies and TV series, including the 2011 telenovela Esperanza del Corazon (2011).
Lucia Mendez and Luis Miguel met at an event in Mexico in 1989 and started dating afterward. Their relationship lasted for a few months before they broke up. The reason for the breakup was their age difference. Mendez was a decade older than Miguel, which ultimately proved to be costly.
Luis Miguel and Isabella Camille (1989 – 1994)
One of the longest relationships that Luis Miguel has ever had was with Mexican actress Isabella Camille. The two were childhood friends but only fell in love as grownups. They dated for five years before calling things quits in 1994, as Camille wanted time and space to grow her career.
The romance between Isabella Camille and Luis Miguel was captured in the second series of Miguel's Netflix show. Camille later spoke out, stating that she had not given permission for that portrayal. She also pointed out that the story did not consider her own point of view.
Luis Miguel and Sofia Vergara (1995)
Sofia Vergara is a popular Hollywood model and actress of Colombian origins. She initially rose to fame as a TV host in the 90s. She later became a household name after playing the role of Gloria on the hit TV series Modern Family. Sofia won several accolades for the role. It also made her the highest-paid TV actress in America for several years.
Luis Miguel and Sofia Vergara reportedly had an on-and-off fling in 1995. They have never confirmed the romance, but they remain pals. After Miguel suffered a health scare in 2010, Vergara assured fans that he was okay.
Luis Miguel and Daisy Fuentes (1995 – 1998)
Daisy Fuentes is a Cuban American actress, comedian, model, and TV host. She first gained fame as a presenter on MTV Latin America in the 90s. She later made history as the first Latina VJ for MTV. Fuentes has since gone on to appear in several TV shows and movies.
She has also featured in ads for brands such as Revlon, Pantene, and American Express.
Daisy Fuentes first crossed paths with Luis Miguel while interviewing him for MTV in 1995. They dated for three years before they called it quits in 1998. The breakup was reportedly hard for Fuentes as it took four years before she started dating again.
Luis Miguel and Mariah Carey (1998 – 2001)
Luis Miguel also dated Mariah Carey, the famous American singer from 1998 to 2001. He and Carey first met each other at a Christmas party in Colorado after being set up on a blind date. At that time, Carey was in the process of divorcing her husband, Tommy Mottola, and they fell hard and fast.
Miguel wowed Carey with elaborate romantic gestures, such as expensive necklaces and a planetarium-style hot tub, as gifts. He also had their jet filled with roses on one occasion. The couple dated for three years, during which they were perfectly in sync. The fact that they were both famous celebrities meant that they understood each other well.
How Long did Luis Miguel Date Mariah Carey?
Luis Miguel dated Mariah Carey for three years. They later broke up in 2001, and Maria Carey then experienced a nervous breakdown, for which she had to be hospitalized. Some sources say that the breakup was the reason for the nervous breakdown, but this has never been confirmed.
However, Carey has revealed that she and Miguel broke up due to his underlying issues. According to her, she equally had her own matters to deal with, so she couldn't adequately support Miguel emotionally.
Luis Miguel and Adriana Fonseca (2002)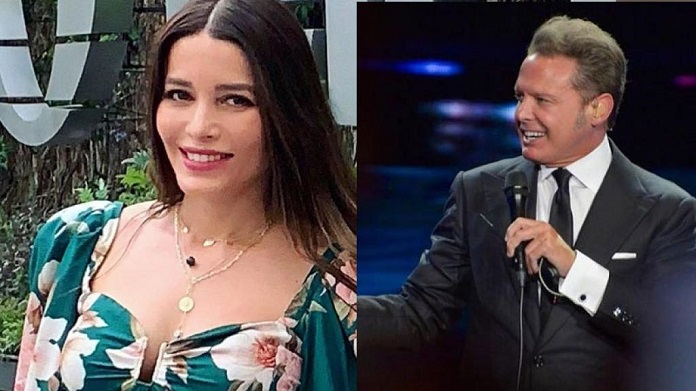 Adriana Fonseca is a Mexican actress and dancer. She has appeared in several telenovelas and has some awards to her name, including best actress at the 2011 Premios People en Espanol Awards. Adriana Fonseca and Luis Miguel are rumored to have dated in 2002, but she has denied this. Instead, she points out that they are close friends, and she even helped him out during moments of financial distress in 2017.
Luis Miguel and Myrka Dellanos (2003 – 2005)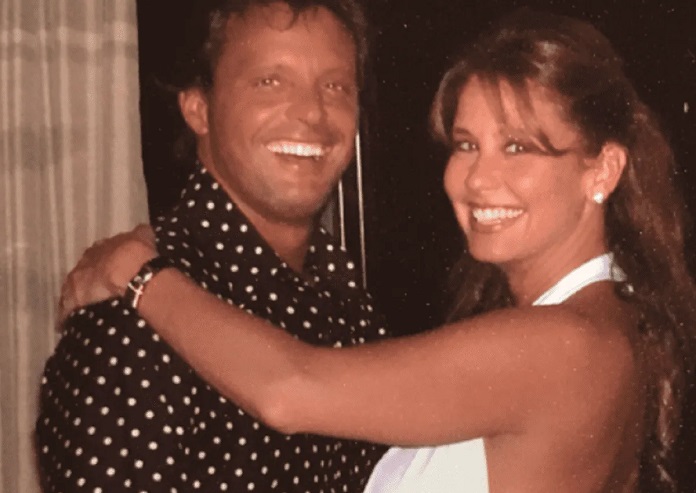 Myrka Dellanos is an American TV and radio host, socialite, and author who has blazed a trail for the Hispanic community. She famously co-hosted the Univision show, Primer Impacto, in the 1990s. She also hosted the Hispanic heritage celebration at the White House during the Bush era.
Myrka Dellanos first met Luis Miguel after she interviewed him in 2000. They had obvious chemistry and openly flirted with each other during the interview. However, they did not start dating until 2003. The romance between Myrka Dellanos and Luis Miguel lasted for two years, and they even got engaged.
They did not make it down the aisle, as they broke up in 2005. The exact reason for the breakup is unknown, but it has been rumored that it pushed Dellanos to leave her Univision role not long after.
Luis Miguel and Aracely Arámbula (2005-2009)
Aracely Arámbula is a Mexican actress, model, singer, and TV personality. She is also an entrepreneur, and her business concerns include a spa, perfume, and cosmetics company. Aracely Arámbula and Luis Miguel began dating in 2005. Their romance lasted for four years, during which they split their time between Los Angeles and Mexico City.
They also welcomed two sons together, namely Miguelito (b. January 2007) and Daniel (December 2008). The couple faced a lot of media scrutiny in their relationship. Some sources even claimed that they were breaking up in March 2008, but they went on to have another child together in December of that same year.
The couple ultimately broke up in 2009, and Aracely now has primary custody of the kids. She may have bad feelings from the breakup, but she is determined to pass on only positive stories to her kids.
Luis Miguel and Genoveva Casanova (2009)
Genoveva Casanova is a Mexican actress and socialite born in Mexico City in 1976. She and Luis Miguel were first linked together in 2009 after being seen in Florence, Italy. However, she denied the rumors and categorically stated that they were only friends. Although the rumors have persisted, Genoveva and Miguel don't give a hoot. She attended his concert in Madrid in July 2018. He also visited her in Madrid in 2019.
Luis Miguel and Lucila Solá (2012)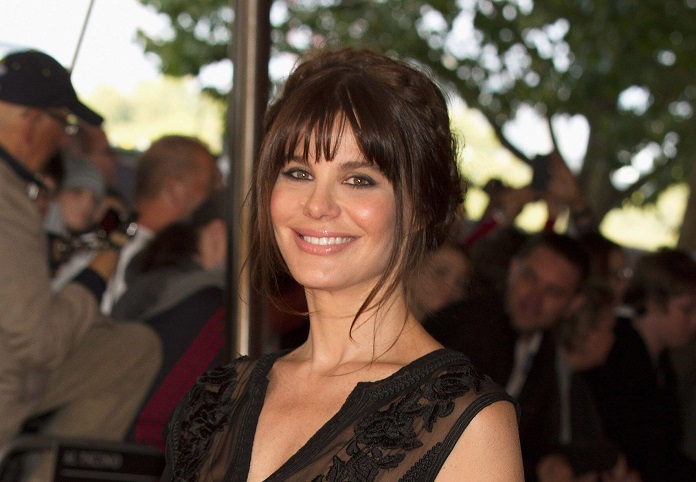 Lucila Solá is an Argentine model and actress. She first rose to prominence in her native Argentina before transitioning to Hollywood. She has since featured in movies such as McAllister and Pride and Prejudice: A latter-Day Comedy. Solá and Luis Miguel sparked dating rumors after being spotted together in 2012.
At that time, the actress was taking a break from her long romance with Al Pacino, and the rumors heightened. However, she denied that she and Miguel dated and maintained that they had been friends for several years.
Luis Miguel and Brittny Gastineau (2012 – 2015)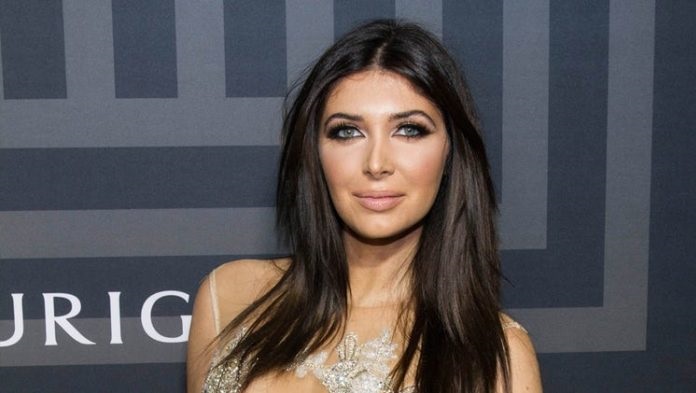 Brittny Gastineau is an American model, socialite, and jewelry designer. She is also a reality TV star and was previously the BFF of Kim Kardashian. Brittny Gastineau and Luis Miguel first dated in 2012 but broke up that same year.
This marked the commencement of an on-and-off relationship that lasted for three years before they ultimately broke up in 2015. Gastineau and Miguel have occasionally been spotted together since then, but it is now possible that they are now really good friends.
Luis Miguel and Kasia Sowinska (2013)
In between his on-and-off romance with Brittny Gastineau, Luis Miguel dated Kasia Sowinska. Sowinska is a polish actress, model, and TV host. She has hosted several notable events, including The 2008 Qualifications Gala of The Eurovision Song Contest and the 2008 Top Trendy Festival in Poland.
Kasia Sowinska and Luis Miguel dated for at least six months in 2013. During this period, she was credited with bringing out the softer side of him. They later broke up and went their separate ways.
Luis Miguel and Maria Eugenia Larraín (2014)
Maria Eugenia Larraín is a Chilean model, socialite, and reality TV star. Popularly known as Kenita, she has appeared in a handful of reality TV shows and dropped a couple of songs. Maria Eugenia Larraín and Luis Miguel sparked dating rumors after being spotted at a casino on the Caribbean Island of Turks and Caicos in 2014. However, Larraín denied that they dated and maintained that it was their private life.
Luis Miguel and Karina Jelinek (2017)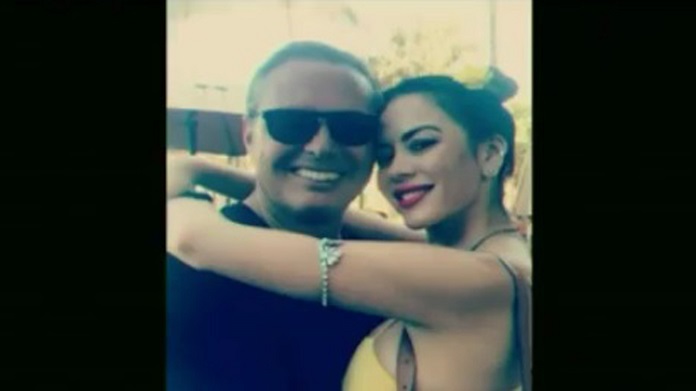 Karina Jelinek is an Argentine model, actress, and TV personality. She started her career in Buenos Aires, appearing in several TV shows and fashion shows. Karina Jelinek and Luis Miguel were first linked to each other in 2017, but nothing much came of it.
The rumors started again after a clip emerged of Jelinek hugging Miguel and giving him a tender kiss. The model liked the video and used that as an opportunity to wish Miguel a happy birthday. She also clarified that they were only friends and nothing more.
Luis Miguel and Mollie Gould (2018 -2021)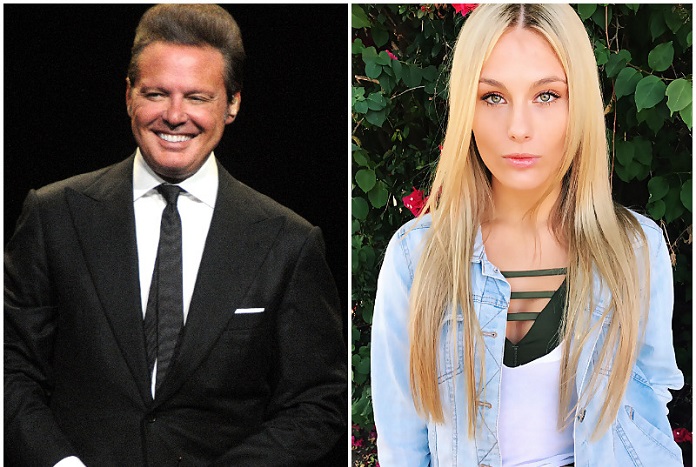 Mollie Gould is a model, dancer, artist, and fitness traveler. She and Luis Miguel began dating in 2018. Their relationship raised many eyebrows as he was 29 years older than her, but she didn't heed the rumors. They were often spotted together. She also congratulated him on social media when he won awards. Mollie Gould and Luis Miguel broke up in 2021 amidst rumors that she cheated on him with a millionaire Argentine businessman.
Luis Miguel and Mercedes Villador (2021)
Luis Miguel is currently in a relationship with Mercedes Villador. Villador is an Argentine-born model and nutritionist based in Mexico. She and Luis Miguel began dating in 2021 and maintain a low profile. Her social media accounts are set to private, making it difficult to gain an insight into their lives. Barring any breakup news, the two remain together to date.
Who Are Luis Miguel's Three Children?
Though Luis Miguel has never been married, he has three children. His first child is his daughter, Michelle Salas, born on the 13th of June 1989 by his ex-girlfriend, Stephanie Salas. His second child is a son, Miguelito, born on the 1st of January 2007 by his ex-girlfriend, Aracely Arámbula.
Aracely Arámbula also gave birth to Luis Miguel's third child, a son named Daniel, on the 18th of December 2008. Luis Miguel does not have primary custody of his kids, which has led to strained relations. However, he strives to maintain a good relationship with all of them.
His daughter, Michelle Salas, is a model, fashion influencer, and blogger. She has worked for the likes of Tommy Hilfiger. She also studied at the Parsons School of Designs. Miguel's sons, Miguelito and Daniel, are still young and have largely grown out of the spotlight.