Jonathan Taylor Thomas is not married, though the American actor and director came very close to tying the knot in 2007. The relationship with his then-fiancée, Natalie Wright, turned out to be short-lived.
Thomas met his former fiancée on the set of one of the productions where he worked as the director. They fell in love and dated for a while before deciding to move things a notch higher by getting engaged. However, things didn't turn out the way they planned, and consequently, they never made it to the altar. Important to note that Natalie is not the only woman that Taylor has dated. The movie actor cum director was once in love with actress Jessica Bowman, but it came to naught.
Is Jonathan Taylor Thomas Married?
No, Jonathan Taylor is not married and has never been married. In fact, Natalie Wright was his last known girlfriend, and since then, the former teen heartthrob has never been linked to another woman.
This does not rule out the fact that he may be dating and keeping it under wraps. Besides, considering his current age of 41, there is a high chance that he may have been married after he fell off the radar, and without much activity on his social media handles, there is absolutely no way of knowing.
Is Jonathan Taylor Engaged?
Currently, Jonathan Taylor is not engaged, but the former teen heartthrob once went down on bended knee to pop the big question to a woman. The lady in question turned out to be Natalie Wright.
Natalie is listed as an author who the actor met in the line of duty sometime in 2007. The couple first crossed paths during the production of the movie, The Extra, where Wright wrote the plot and Taylor functioned as the director.
We were not told whether it was love at first sight for the duo, but they soon fell in love and commenced dating. Jonathan Taylor and Natalie Wright were really serious with their relationship, and wedding plans were already underway. In fact, they had already earmarked Westlake Village, California, as the venue for their wedding.
Fans were really excited about the upcoming wedding, but sadly, the euphoria lasted for just a few months before the celebrity duo called it quits with their relations. To date, neither Natalie nor Jonathan has deemed it necessary to come open with what led to their split.
Natalie is not the Only Woman that Jonathan has Dated
As far back as the late 1990s, Jonathan Taylor was dating his fellow teen star, Jessica Bowman. She is famous for depicting the character of Dr. Quinn in Medicine Woman.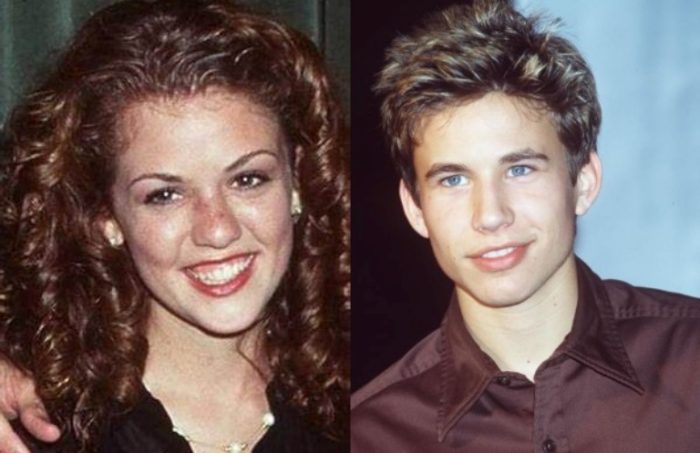 While their relationship lasted, fans considered them a perfect match as they were both teen stars. However, the duo disappointed their fans when they ended the relationship without a strong reason. When quizzed, Jonathan said his personal life is something he keeps private, and to date, nothing else was said about it.
Is Jonathan Taylor Thomas Gay?
There was a time that Jonathan Taylor's sexuality once came under heavy scrutiny when the former teen actor was speculated to be gay. The speculations ran rife till the year 2000 and were fast getting out of hand before the actor came open to address it.
According to what Jonathan said in an interview session with The Advocate, people only assumed that he must be gay because of the gay roles he has played in the past. Jonathan was just 17 when he came up with this clarification and told Jay Leno that he would not be upset about his gay rumors. After all, "you remain a nobody in Hollywood until you are rumored to be gay," the movie star said.
He also emphasized that there is nothing wrong with being considered to be gay, but people should be careful with the way they believe stuff from the internet. His evasive answers led Reno to ask him an outright question, demanding to know whether he was gay or not, and Jonathan's reply was a resounding "No, no, no, no, I'm not."