Jeffree Star is not transgender, and he also does not have a boyfriend at the moment. Though the American makeup guru and YouTube star has a penchant for dressing in female clothes and using makeup, he has never transitioned to male and is content with his biological gender.
He is also content with his sexuality. Even though Jeffree Star has quipped about kissing girls occasionally, he only prefers dating men, which means he is gay.
Summary of Jeffree Star's Bio
Full name: Jeffrey Lynn Steininger Jr.
Nickname: Jeffree Star
Gender: Male
Date of birth: 15th of November 1985
Jeffree Star's Age: 37 years old
Ethnicity: Caucasian
Nationality: American
Zodiac Sign: Scorpio
Sexual Orientation: gay
Marital Status: single
Jeffree Star's Parents: Jeffrey Steininger and Marra Shubyann
Jeffree Star's Height in Inches: 6 feet 1 inch
Jeffree Star's Height in Centimetres: 185 cm
Jeffree Star's Weight: 71 kg or 157 lbs
Body measurements in inches: 42-32-16
Body measurements in centimeters: 106-81-40
Jeffree Star's Net worth: $200 million
Famous for: YouTube Star and makeup guru
Jeffree Star's Instagram: @Jeffree Star
Twitter: @Jeffree Star
Facebook: @JeffreeStarCosmetics
Jeffree Star was Born Male but Started Experimenting with Makeup and Hair as a Teen
Jeffree Star was born on the 15th of November 1985 in Los Angeles, U.S. His real name at birth is Jeffrey Lynn Steininger Jr., and he was born male. Star spent the first six years of his life living in Orange County with his parents, Jeffrey Steininger and Marra Shubyann. However, his father committed suicide when he was six, and his mom became his primary custodian.
Jeffree Star had a happy and normal childhood. He began his unique development in his sophomore year of high school. At that time, he started experimenting with his mom's massive makeup collection. He loved how he could dramatically change his looks with wild colors and spent hours doing so each day.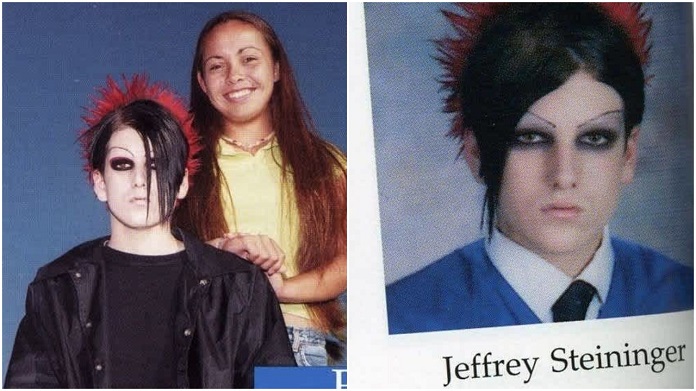 Jeffree Star would only wear makeup inside the house in the early days. However, as time passed by, he started wearing makeup to school. He also took to dying his hair and styling it in typical women's fashion. He, however, still wore manly clothes such as suits. Jeffree Star's mom quite accepted his new look, but his peers and other outsiders were not so accepting. They regularly mocked him, and he took to self-harming for some time.
Is Jeffree Star A Man?
Yes. Jeffree Star is a man. He was born male and has never transitioned to female. Though he previously considered transitioning because of his love for makeup and female clothes, he later concluded that he need not transition to be able to live like that. He, therefore, decided to maintain the status quo.
He Maintains a Feminine Appearance to Date But has Never Transitioned
With the help of his relatives, Jeffree Star was able to accept his unique nature and stop self-harming. He continued to doll himself up like a lady and took to wearing feminine clothes. His makeup got more lavish and exquisite with time, which helped him land a gig as the makeup artist for Kelly Osbourne.
From there on, he also got work with the likes of Nicole Richie and Paris Hilton. Jeffree Star is now a makeup guru and YouTube Star with his own cosmetics empire worth tens of millions of dollars. He still maintains his feminine looks with colored wigs, flamboyant makeup, mind-blowing eyelashes, arched eyebrows, and manicured nails.
He also regularly dresses up in female clothes. Of course, as he got richer, his whole get-up became even more sophisticated. He ditched his faux hawks and razor-high cuts for more sleek hairstyles.
Jeffree Star's appearance has made people believe that he has transitioned from male to female, but this is not true. He has, however, revealed that he previously considered transitioning because of the belief that he must be a woman to wear makeup and feminine clothes. However, he did not do so as he grew comfortable in his skin and with his style.
Is Jeffree Star Gay?
Jeffree Star is gay. Though he is not one for labels, he has revealed that he likes men and doesn't want to have sex with girls. He has also stated that he will date any attractive person provided that the individual is male. However, the YouTuber is open to occasionally kissing girls, but that is the extent of his relationship with the opposite sex.
Does Jeffree Star Have A Boyfriend?
Jeffree Star does not have a boyfriend at the moment, but he has had a few boyfriends in the past. They include professional basketball player Andre Marhold, YouTuber – Chris Crocker, and Instagram Star – Nathan Schwandt.
Jeffree Star  and Nathan Schwandt Dated from 2015 to 2020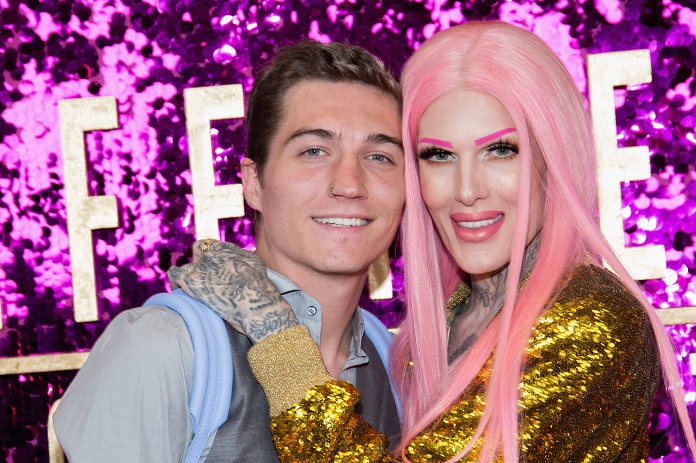 One of the most well-known romances that Jeffree Star has engaged in is with Nathan Schwandt. Nathan Schwandt is an American Instagram Star and a native of Michigan. Jeffree Star and Nathan Schwandt began dating in March 2015.
Their romance grew in leaps and bounds, and Nathan even helped out in Star's cosmetics company. He and Star also bought a house in Michigan and lived together with their adorable pets. The couple's romance lasted for five years, during which they showcased some aspects of their lives on a joint YouTube account.
However, they broke up in 2020. Star confirmed the breakup in a video and revealed there was no scandalous reason for the separation. She stated that they would always love each other but were no longer in love.
Jeffree Star and Andre Marhold also Dated in 2020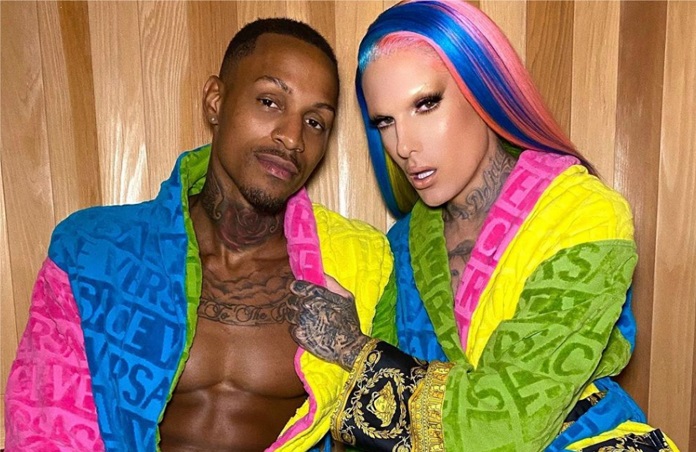 Jeffree Star dated international basketball player Andre Marhold in 2020. As the story goes, Marhold first noticed Star on Instagram and found him attractive. He liked several of his photos, and he (Star) messaged him. They chatted for about a month before meeting up in Los Angeles.
Star and Marhold initially planned to keep things hush, but they were busted after Star shared a photo of himself straddling Marhold in a club. Though the basketball player's face was hidden, online fans quickly discovered his identity through his tattoos. The couple, therefore, went public with their relationship after that.
Jeffree Star and Andre Marhold dated for several months and broke up in acrimonious circumstances, with Star accusing Marhold of stealing from him. However, Marhold denied the allegations.
One of Jeffree Star's Earliest Known Boyfriends Was Chris Crocker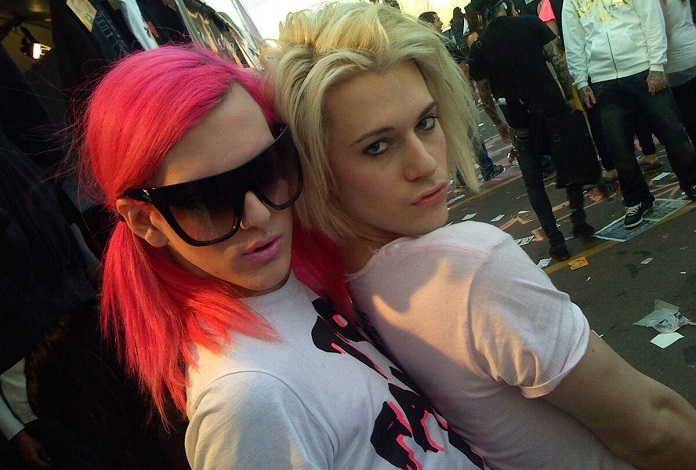 One of the earliest boyfriends that Jeffree Star reportedly had was Chris Crocker. Crocker is an American media personality who became famous on Myspace and YouTube when Jeffree Star was also popular on those platforms. The two are rumored to have dated from 2005 to 2009, but they have never confirmed it.