Ayesha Alexis Auciello, popularly known as Ayesha Erotica or Ayesha Nicole Smith is a trans woman.
Born on August 11th 1996, the 27 year-old is a retired electronic producer, songwriter, and former singer (rapper) from Huntington Beach, California. She had a very short-lived musical career but made an unforgettable impression in the heart of her fans. Read on to find out all the juicy details about Ayesha Erotica.
Ayesha Erotica's Bio
AGE: 53 Years Old
BIRTHDAY: August 11th 1996
BIRTHPLACE: Huntington Beach, Orange County, California, United States
BIRTH SIGN: Leo
ETHNICITY: White
Ayesha Erotica is 27 Years Old
Ayesha Erotica was born on August 11th 1996, in Huntington Beach, Orange County, California, United States. She is of white ethnicity and is an America by nationality, with her zodiac sign being Leo.
There is not much information online about the life of the music artist as she has not been generous with information about her family, such as her parents' names and occupations.
Speaking on her personal life and childhood days, it is unknown whether Ayesha is an only child or has any siblings as she has not indicated such, and has not said anything about her childhood days in the media.
Ayesha Erotica Is A Trans Woman And Bisexual
Ayesha Erotica is a trans woman, a transition she achieved while in the middle of her elementary school years. There is no information about how old she was at the time, and yes, she is also bisexual. She hasn't left anyone confused about her sexuality as she has publicly announced that she is.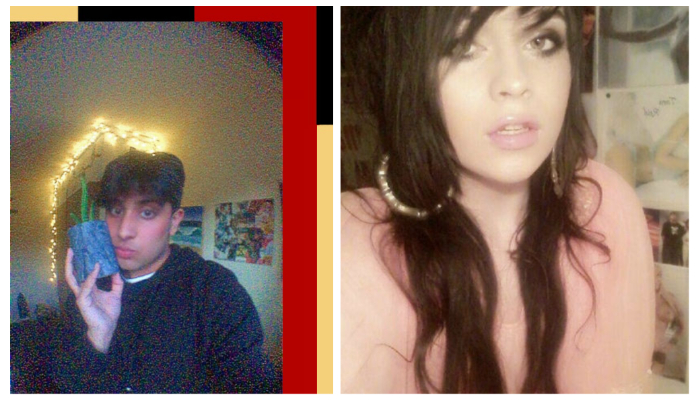 She Got Into The Music Industry In 2015
Ayesha Erotica had an outstanding career in music before existing in 2018. She focused her music on themes of eroticism and sexual liberation. The name Ayesha Erotica came into existence around April /June 2015 as the producer of Miss Prada's album titled "Queen of Pop" before going on as a SoundCloud pop artist, releasing her debut album titled Big Juicy the same year.
Ayesha went ahead to release another album in June 2015 titled Queen of Pop, and her singles were put out via sound cloud throughout the year 2015 with great songs such as "That's Hot" and "Can I Get a Bump?
Moving on in her music career, in 2016, she released two albums titled Big Juicy and Barely Legal and 1 EP (Cumshot). This paved the way for her to establish herself as Ayesha Erotica, and slowly, she began getting huge followers on her social media accounts. Her fan base began to grow speedily.
She had an album titled Gangbang, which was supposed to be released as her third album but later got scrapped for no valid reason. The artist, not relenting, went ahead to release her new third album titled Fresh Meat in 2016, shortly after Gangbang was scrapped.
The following year, she released her extended play (EP) "www.FuckMe.com" and a few other prominent singles such as "Literal Legend", which was also a hit as it gained lots of attention from the TikTik community.
In 2018, Ayesha planned on releasing a sophomore album titled Horny.4u, which she had depicted as a "horny Christian pop album". The album was later cancelled due to some problems she encountered with Quinn Fatale, who leaked her private information online.
Ayesha Erotica Quit Music In 2018
Following the episode, Ayesha took to the media to announce her retirement as a solo performer. She deleted all the content on all her social media accounts and streaming platform pages.
In 2019 Ayesha was moving on from the incident and released other features where she collaborated with other artists such as CXLE, PLASTIC and Petey Plastic.
Many fans had thought she was back to music, but the artist cleared the air stating that she was never coming back to music and that everyone should respect her privacy. She began working behind the scenes as a songwriter, producer and musician for different exhibitions.
Most of her earlier songs still endure online exclusively as contraband accumulations, and unapproved reuploads by other individuals.