Lee Horsley is an American actor – film and theatre – and author who is married to Stephanie Downer, and their union is blessed with two children named Amber and Logan.
Lee was a prominent film, television, and theater actor in the late '80s and early '90s. He appeared in several movies and TV shows most prominent among which are Nero Wolfe (1981), Matt Houston (1982–85), and Paradise.
Aside from his movies and a few events he attended in the company of his wife or child, nothing much is known about their family. However, this article details everything we could glean with regard to his kids, wife, family, career, and net worth.
Lee Horsley Lee Got Married To Stephanie Downer In 1980
Details about how Lee Horsley and Stephanie Downer met are not available to the public, however, we know that they tied the knot in 1980. At the time they met and got married, Horsley had not yet ventured into the entertainment industry professionally. According to Wikipedia, Lee Horsley's active years in the industry began in 1981 and ended in 2015.
Although he kept a low profile during his time as an actor, he used to attend red carpet events with his wife. Neither Horsley nor Stephanie has active social media handles and they both prefer to live private lives. As such, we do not know much about what their marriage looks like.
Considering that they have been together for over 4 decades, it may be safe to say that they have enjoyed a blissful marriage.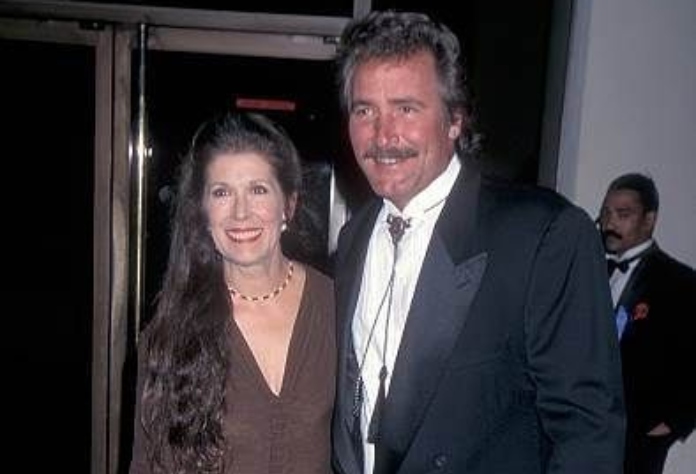 But, certainly, their marriage was not devoid of challenges as is the case with all marriages, but they were able to handle it so much that the media did not get to know about it. Lee was just at the very beginning of his acting career as a theatre actor when he got married to Stephanie.
The Texas-based family is currently just living a quiet life. He and his wife have done a pretty sturdy job keeping their 38-year-old marriage relatively smooth without any trace of drama or scandals.
Lee Horsley And Stephanie Downer Have Two Children
The marital bliss between Lee Horsley and Stephanie Downer has brought two children into the world. Their first child, a daughter named Amber, was born in 1981 – just one year after their marriage. Two years later, their son, Logan, was born – precisely in 1983.
Neither Horsley, his wife, nor his children share much about what they're doing right now, the schools they attend, and to make it even worse, they are not active on social media while those that are active have the account on "private". However, here are the few things we have been able to gather about their kids – Amber and Logan.
Who is Amber Horsley?
Aside from the fact Amber Horsley was born in 1981, we do not know any other thing about her. On the 5th of May 1999, she accompanied her father to the 34th Annual Academy of Country Music Awards at the Universal Amphitheatre in Universal City, California.
Amber is already in her 40s and maybe married with children by now. She lives a low-profile life and we can't be so sure though.
Meet Lee Horsley's Son – Logan Horsley
Logan Horsley currently owns a cleaning company called NeatTexas. The film star's son didn't follow in his footsteps at all as he decided against pursuing a career in the spotlight. He also lives a private life, with all his social media handles switched to private mode. Maybe he just doesn't like the famous life his father had to deal with.
How Having Children Affected Lee Horsley's Career
Having children meant so much to Lee Horsley that he became more careful with his life and was never in a hurry to accept just any acting role without considering his family. The actor believed that with children in his life, he was not only living for himself.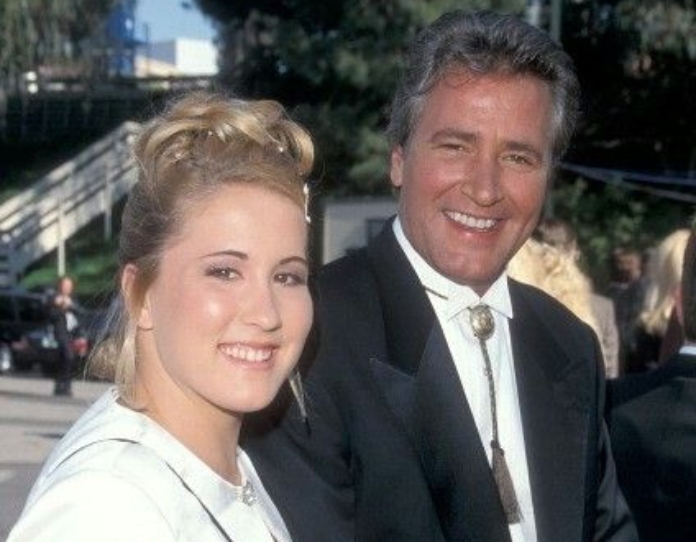 Despite his love for racing and fast cars, he did not indulge as he used to before he had kids. According to him, having life insurance that would take care of your child if you die is not enough, he also wants to be there for his children.
He also noted that he is quite choosy about the roles he accepts because he wants to be able to watch his movies with his kids, citing Paradise as a movie he stopped his kids from watching with him. It's not something he is comfortable doing anymore.
Lee Horsley Developed A Skill In Music
Lee Horsley was born on the 15th of May 1955 in Muleshoe, Texas, however, his family would later move from Texas to Denver, Colorado where he was raised. He was raised in a Christian home and while growing up his family used to go to church.
Lee joined the church choir and began to develop some musical skills. However, he never really had to use his musical skills as life had other plans for him. Notwithstanding, learning music was fun while he did it. In 1973, he graduated from Englewood High School. By 1981, he started a career in acting.
He was also a horseman and car racer but never went pro at any of them. Many people don't know that Lee Horsley is also an author. He has authored books like The Noir Thriller, Twentieth Century Crime, and Fictions Of Power In English Literature. He is also a voiceover specialist – Horsley voiced the audiobook version of Lonesome Dove.
He Enjoyed A Successful Career In Hollywood
Lee Horsley is a talented actor who had a successful three decades in Hollywood. His works and recognitions speak for themselves. The 66-year-old hasn't appeared on set since 2015, and many of his fans think he's probably pulled the curtain on that part of his life.
However, while he was active, he was famous for featuring in movies like Tales of an Ancient Empire, Nightmare Man, Django Unchained, The Hateful Eight, and Paradise.
How Rich Is Lee Horsley?
Lee Horsley has a whopping net worth of $3 million. He amassed a major part of his net worth from his time in Hollywood. There are reports that his annual income may have declined after he pulled the plug on his acting career. However, this may or may not be the case seeing that he may have set up a business for himself before retirement.
After almost three and half decades of being on screen, Lee Horsley and his family no longer seem to be interested in the glamour lifestyle and living in the spotlight that comes with. We can remember Lee for his movies because those are the things he put forward to be remembered for.