IShowSpeed's height is 5 feet 10 inches which is also the same as 178 cm or 1.78 m.
The American youngster, whose real name is Darren Watkins, is one of the most popular gaming personalities on YouTube. Since he started his channel in March 2016, he has amassed over 7 million subscribers while his videos have been viewed tens of millions of times. His rise to the top has not been without controversy though. In 2022, he was suspended from playing Valorant and other Riot Games after a sexist tirade.
IShowSpeed's Bio and Body Stats
Age: 17
Birthday: 21st of January 2005
Birthplace: Cincinnati, Ohio, United States of America
Birth Sign: Aquarius
Ethnicity: African-American
Father: Mr. Watkins
Mother: Ms. Watkins
Siblings: N/A
Height: 5 feet 10 (178 cm or 1.78 m)
Weight: 60 kg (132lbs)
Chest: 43 inches (109 cm)
Arms / Biceps: 14.5 inches (36 cm)
Waist: 33 inches (83 cm)
How Tall is IShowSpeed Now?
IShowSpeed is 5 feet 10 inches tall which is also the same as 178 cm or 1.78 m tall. The American internet personality is above average height when compared to his fellow American males, as well as females. Studies conducted by the Center for Disease Control (CDC) show that the average American male is 5 feet 9 inches or 1.75 m tall.
It, therefore, means that IShowSpeed is an inch taller than the average American man out there. He is six inches taller than the average American woman out there given that the height of the average American woman aged 20 and above is 5 feet 4 inches.
IShowSpeed's Height Compared to Other YouTubers
In an industry where body size doesn't guarantee success, you can find people of different heights. Let's see what the YouTuber's height looks like compared to his colleagues.
How Tall is IShowSpeed Compared to FlightReacts?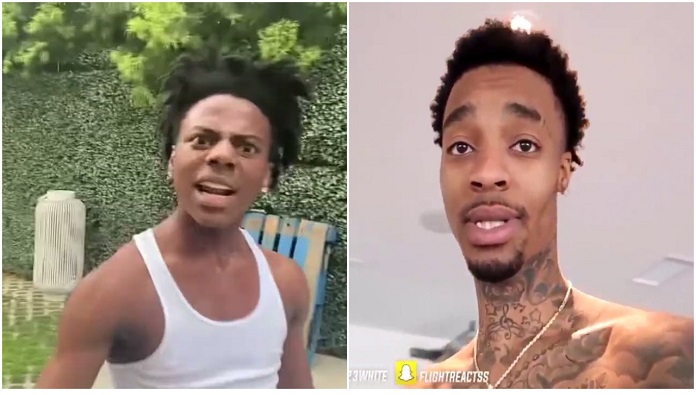 IShowSpeed is four inches shorter than FlightReacts as the latter is 6 feet 2 or 1.88 m tall. FlightReacts is a popular American YouTuber who usually posts reaction videos to NBA games. He also does reaction videos for his fellow YouTubers' content and has posted several reactions to IShowSpeed's content. Some of these reactions have not been so flattering but the two remain cool with each other.
IShowSpeed's Height Vs Adin Ross' Height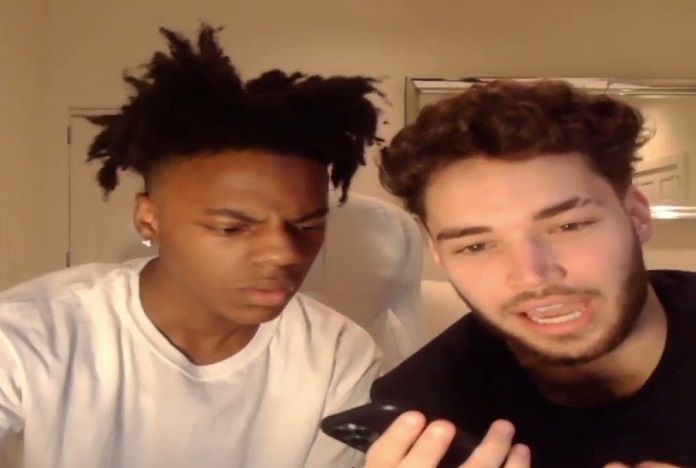 Adin Ross is 5 feet 8 inches tall or 173 cm which means that IShowSpeed is two inches taller than him. Adin Ross is a popular American Twitch streamer who is focused on games such as Grand Theft Auto V and NBA 2k. He joined Twitch in 2019 and amassed millions of subscribers on his channel within a short period. His content was also viewed more than 50 million times.
Adin Ross also got to rub shoulders with the likes of NBA star, LeBron James, and James' son – Bronny James. Ross is however a controversial personality and was accused of hateful conduct on a few occasions. He was permanently banned from Twitch in early 2022 with his channel entirely removed as well.
How Tall is IShowSpeed Compared to Kai Cenat?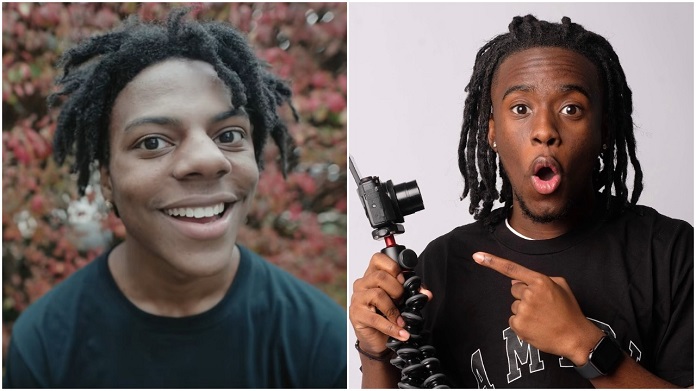 Kai Cenat is an American digital content creator who is active on platforms such as YouTube. He is famous for his prank videos and vlogs and has 2.28 million subscribers. His videos have also been viewed tens of millions of times. Kai Cenat is 5 feet 6 inches or 1.68 m tall. It, therefore, means that IShowSpeed is four inches taller than Kai Cenat seeing as he (IShowSpeed) is 5 feet 10 inches tall.
IShowSpeed Weight and Other Body Measurements
IShowSpeed's weight is estimated at 132 lbs. or 60 kg. His other body stats such as weight, chest, and arms/biceps size are not available but a simple glance at him will show that he has a healthy physique for a person of his age. The popular YouTuber keeps in shape by sticking to a good diet that features wholesome foods such as salads and bananas.
IShowSpeed also works out regularly and has streamed his workout sessions online. He often works out alone. He also works out with other YouTubers such as Adin Ross. Whether solo or joint, one thing that is obvious is that these workout sessions are quite intense and not a child's play.