Elaine Starchuk (7th of April 1964, Age: 59 years old) is the first wife of Tommy Lee, an American musician and co-founder of glam metal band Mötley Crüe.
Tommy Lee bass is your archetypical rock star. As the founder and drummer of the hard-living, death-defying, drink and drug-abusing, shouting-at-satan heavy metal band, Mötley Crüe, Lee and his bandmates have dropped numerous hit albums and sold millions of records. They have also whipped fans into a frenzy with their antics both on and off the stage. Tommy Lee's personal life is no less colorful.
The musician, who is a self-described romantic, has been married about four times, with his latest being in 2019 to podcaster and Tik Toker – Brittany Furlan. Tommy Lee's very first wife is a Canadian model and dancer, Elaine Starchuk. They dated for a couple of years before getting married, but their union lasted for just a week. Starchuk has moved on with her life and is making waves as an entrepreneur in her motherland.

Biography and Profile Summary of Elaine Starchuk
Full name: Elaine Margaret Starchuk
Date of birth: 7th of April 1964
Age: 59 years old
Birthplace: Vancouver, British Columbia, Canada
Nationality: Canadian
Ethnicity: Caucasian
Occupation: former model, dancer, and eyelash entrepreneur
Spouse: Tommy Lee (1984 – 1984), Todd Marshall (1992 – 1996)
Elaine Starchuk is Originally from Vancouver, Canada
While Tommy Lee was born in Athens, Greece, to an American father and a Greek mother, his former wife, Elaine Margaret Starchuk, was born in the city of Vancouver, British Columbia, Canada. Her date of birth is the 7th of April 1964, meaning that she is just two years younger than him.
Not many personal details exist about Elaine Starchuk's early life, personal background, and educational qualifications. It is reasonable to assume that she completed the equivalence of a high school diploma before making any career moves.
In stark contrast, Tommy Lee is famously a high school dropout. Lee grew up with his parents, Thomas and Voula Bass, and a younger sister named Athena in the state of California. He received his first drum sticks when he was just four years old and a drum set as a teenager.
Thus began a lifetime of jamming and listening to bands such as AC/DC and Led zeppelin. Lee joined a couple of bands in his teens and ultimately decided to drop out of high school and focus on his music.
She was Formerly a Model/Dancer and has Posed for the likes of Playboy
Elaine Starchuk now makes her living as a businesswoman, but back in the day, she was a model and dancer. The Vancouver native grew up to be a 5 feet 8 inches beauty and decided to utilize the same to go into modeling. She augmented her breasts when she was 16 years old and, by the age of 18, moved to the United States to commence a modeling career.
She was successful in this and got to work for major publications such as Penthouse and Playboy. Elaine Starchuk was also featured in a Canadian publication known as Nude BC. Going by her records, she has been featured in a 100-plus magazine. Therefore, she was quite established in her field, as when she met and commenced a relationship with Tommy Lee.
Starchuk and Tommy Lee Began Dating in 1982 and Wed in 1984
Elaine Starchuk first commenced her relationship with Tommy Lee in March 1982. At that time, she had already been modeling for two years while Lee and his band members had just dropped their first album, Too Fast For Love.
They, therefore, ran in the same celebrity circles in Los Angeles and bumped into each other at some point. They got talking and most likely went on a couple of dates before they started going steady. Starchuk and Lee dated for two years, during which he and his band went on to drop another hit album, namely 1983's Shout at the devil.
This made him even more famous, and that positively rubbed off on Starchuk. As she herself admitted in court papers in 2013, she developed friendships with several celebrities and regularly hung out with them. Such a status resulted in more career opportunities as well as an increase in earnings for the model. She and Lee thus lived a very comfortable and luxurious life for the two years they dated. They thereafter got married on the 24th of November 1984.
The Couple's Marriage Lasted For Just Seven Days
1984, Motley Crue drummer Tommy Lee married his girlfriend, nude model Candice, (Elaine Margaret Starchuk). The marriage lasted one month. Lee has also been married to actress Heather Locklear and the former Playboy Playmate Pamela Anderson. #HereComesTheBride #TommyLee pic.twitter.com/wrL96i1VgV

— Ken Calvert (@kencalvertshow) November 24, 2018
Elaine Starchuk's marriage to Tommy Lee lasted for seven days before they called it quits and filed for divorce. The divorce was finalized without any rancor, and the couple went their separate ways. To this day, the reason for such a short-lived union is not known, and all we have are speculations. They could have been infidelity on the part of either party. It could have also been that they both realized that they didn't want to be tied down.
These remain unconfirmed speculations, and no one knows what actually happened. There are also not many details available as to the terms of the couple's divorce. Of course, given that the duration was short and that they did not have any kids together, talks of alimony and division of communal property would not have arisen. Both parties would likely have decided to separate, with each person retaining total control over their individual property.
Elaine Starchuk Now Runs Her Own Eyelash Business in Canada
Elaine Starchuk presently splits her time between the U.S. and Canada. Still, her primary base is White Rock, British Columbia, where she runs her own eyelash extension business known as the Enlightened Lashes Academy. The academy is affiliated with organizations such as the Professional Beauty Association.
They offer affordable classes on every aspect of fixing eyelashes, including proper lengths, thickness, and curls for each individual and the proper application method. They also help their students with business strategies so that they can set up their own outlets as well. At the end of the course, each student receives an advanced eyelash technician certificate.
The Enlightened Lashes Academy has been in existence since 2010 and is quite successful. It has trained about 700 students in British Columbia alone. Its founder, Elaine, is now regarded as a trailblazer in the industry. She has fixed eyelashes for celebrities such as Avril Lavigne and has worked on the set of the Transformers movie.
She has also spearheaded the acceptance of Korean glue in Canada. Elaine has developed a wonderful 100% organic and natural luxury after-care line for lashes. She is also concerned about animal cruelty and came up with faux minx lashes.
She was awarded a $400,000 settlement after an accident in 2013
Since her divorce from Tommy Lee, Elaine Starchuk rarely makes the news except for social media posts and the likes. The last time that she made major headlines was in May 2013, after she was involved in an accident. The former model had been standing at the counter of the Langley Deli in Vancouver when a car crashed into it. She was pushed into the wall while the drywall collapsed around her. This left her disorientated with some injuries, including broken ribs. She was briefly treated at a hospital before she checked out.
Starchuk later sued and argued that her injuries prevented her from teaching or applying lashes. She also stated that she had suffered chronic pain and PTSD and had to replace her breast implants. The defendants disputed the extent of her injuries, but the court delivered judgment in her favor in September 2016. They awarded her a total of $442,000 for future, and past loss of earning capacity, pain, and suffering, etc.
Elaine Starchuk has Dated Other Personalities Such as Swedish Actor, Anders Eriksson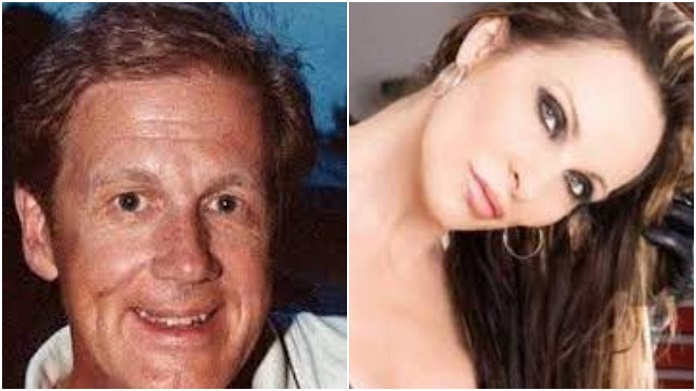 Elaine Starchuk has also been moving on with her love life. Since her divorce from Tommy Lee, she has been linked with some other individuals though some of this may not be confirmed. Starchuk has had an encounter with her ex-husband's bandmate, Nikki Sixx, that same year they divorced. Fast-forward to 1987, she began a relationship with American musician Taime Downe. Downe was born on the 29th of September 1964 and is the lead singer of the hard rock band – Faster Pussycat. He and Starchuk are said to have dated for one year.
In 1992, Elaine Starchuk got married for a second time to a fellow simply known as Todd Marshall. The marriage lasted for four years, and they divorced in 1996. Three years after this divorce, Starchuk reportedly commenced a relationship with Swedish actor Anders Eriksson. Eriksson was born on the 3rd of August 1956 and is also a comedian and revue artist. His best work is with the comedy group, Galenskaparna och After Shave. Starchuk and Eriksson dated for as much as six years before breaking up in 2004.
Key Facts
Who is Elaine Starchuk? Elaine Starchuk is a Canadian business owner, former model, and dancer. She is best known as the ex-wife of Tommy Lee, an American musician and founding member of Mötley Crüe. Elaine has also worked as a model for top magazines such as Playboy and Penthouse.
How long was Elaine Starchuk married to Tommy Lee? Elaine Starchuk and Tommy Lee were married for a brief period. Their marriage started on 24 November 1984 and ended in divorce by June 1985.
What businesses does Elaine Starchuk run? Elaine started a brand in Canada called Enlightened Lashes, selling eyelashes targeting the female market. She also founded Enlightened Lashes Academy to teach students about eyelashes.
What is Elaine Starchuk's net worth? Elaine Starchuk's net worth is around $500,000.
Has Elaine Starchuk undergone any plastic surgery procedures? Elaine Starchuk reportedly had breast augmentation surgery in the 1980s. In 2013, she had to replace her breast implants after sustaining chest injuries in a car accident.
What was Elaine's career before becoming a business owner? Before becoming a business owner, Elaine was a model and dancer. She posed for top magazines, including Playboy and Penthouse.
Who else has Elaine Starchuk dated? Elaine Starchuk has been involved with several other well-known figures, including Vince Neil, Dave Coverdale, Nikki Sixx, Taime Downe, Todd Marshall, and Gregg Giuffria.
How did Elaine Starchuk come into fame? Elaine Starchuk first came into the spotlight when she married Tommy Lee, a founding member of the band Mötley Crüe. She also gained fame for her work as a model for top-tier magazines like Playboy and Penthouse.
Did Elaine Starchuk receive any compensation after her accident in 2013? Yes, Elaine was awarded $420,000 in 2016 by a judge at the B.C. Supreme Court for injuries sustained when she had an accident in December 2013.
What is Elaine Starchuk's ethnicity and nationality? Elaine Starchuk is of Caucasian ethnicity and is Canadian by nationality.
Where was Elaine Starchuk born and where does she currently reside? Elaine was born in Vancouver, British Columbia, Canada, and as of 2022, she resides in White Rock, British Columbia, Canada.
What happened to Elaine Starchuk after her divorce from Tommy Lee? Following her divorce from Tommy Lee, Elaine dated several other men, including Todd Marshall and Anders Erickson. In 2010, she moved back to her birth country, Canada, and established her own business, Enlightened Lashes.