Chelsea Kilgore is a professional Pilates instructor also known as the wife of JJ Redick, a former professional basketball player who has played for several teams in the National Basketball Association (NBA).
She became famous first for being JJ Redick's girlfriend, and then for being his wife. On her own, Chelsea keeps a very low profile. However, she upholds family values, both with her biological family and her family with JJ Redick.
Summary of Chelsea Kilgore's Biography
Full Name: Chelsea Kilgore
Gender: Female
Date of Birth: 1987
Nationality: American
Sexual Orientation: Straight
Religion: Christianity
Marital Status: Married
Chelsea Kilgore's Husband: Jonathan Clay Redick
Chelsea Kilgore's Children: Knox and Kai
Chelsea Kilgore's Parents: John Kilgore and Robin Kilgore
Siblings: Kylie Jean
Famous for: Being JJ Redick's wife
Who Is Chelsea Kilgore and Where Was She Born?
Chelsea Kilgore was born on the 12th of May 1987 to John Kilgore and Robin Kilgore in Florida. However, she is not the only child of her parents as she shared her mother's womb with a twin sister, Kylie Jean.
To date, Chelsea shares a very beautiful relationship with her twin sister as can be seen on social media, where she shares enviable pictures of herself and her twin. JJ Redick refers to his wife and her twin sister as 'besties' and is fond of calling Kylie his 'half wife'.
Considering the relationship they share as adults, it may be safe to say they had a good time growing up together as twin sisters.
Chelsea Kilgore Is A Graduate Of Mississippi State University
Chelsea and her twin sister attended Canton Public School. After graduating from high school, they got accepted to Mississippi State University in 2008. Chelsea majored in elementary education and teaching and in 2012, she graduated from college.
Along the line, she developed an interest in fitness and went on to train to become a professional Pilates instructor. Her twin sister, on the other hand, is now a public relations officer.
Chelsea Kilgore And JJ Redick Started Dating In 2008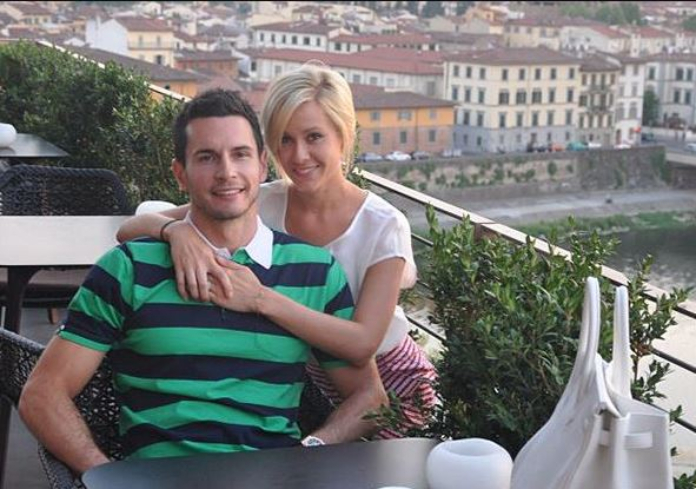 It is on record that Chelsea Kilgore and JJ Redick met in 2008, however, the unfortunate part is that there is no record of how they met and whether it was love at first sight or not. At the time they met, JJ Redick was not as famous and rich as he is today. He was still on the journey to proving that he was good enough for the NBA.
The lovebirds started dating the same year they met, got engaged in July 2009, and on the 26th of June 2010, they tied the knot. It was like a script from the movies and perhaps, the beautiful part about it is that the couple has remained married ever since. Their wedding was attended by only close friends and family and while the location of the event is not known, they had their honeymoon in Spain and Italy.
Since They Got Married, They Have Moved To Different Cities, Depending On JJ Redick's Career Demand
Being married to a basketball player goes beyond the fame and glamour that comes with being his wife, it requires some sacrifices as well. Since Chelsea Kilgore got married to JJ In 2010, they have had to move to different cities, depending on the team he is playing for.
When they met, JJ Redick was playing for Orlando Magic. In 2013, he moved to Milwaukee Bucks. Later in 2013, JJ moved to the Los Angeles Clippers and after playing for the team for almost four years, he moved to the Philadelphia 76ers in 2017. In 2019, he moved to the New Orleans Pelicans, and in 2021 to the Dallas Mavericks.
Before moving to the Los Angeles Clippers, they bought a house in Austin, Texas, but in 2016, they had to sell the house. Through all the movement, Chelsea Kilgore has been very supportive of her husband and his career.
Chelsea Kilgore Is A Mother Of Two
Chelse Kilgore is a proud mother of two amazing children both of whom are products of her marriage to JJ Redick. Her first son was born in August 2014 and is called Knox. His parents named him after the popular American indie-rock band 'Knox Hamilton.' Two years after the birth of the first, they welcomed their second child named Kai.
Knox and Kai are still quite young and have not chosen a career path yet. However, considering that their father and some of his siblings were basketball players, the boys may also be athletic.
Unlike most basketball players and their families who prefer to be in the limelight most of the time, Chelsea Kilgore and her husband seem to prefer a low-key life.
Chelse Kilgore Managed Her Husband's Foundation
In 2011, JJ Redick Started a foundation called JJ Redick Foundation as a means of encouraging young people through sports. The foundation was located at 3001 Toro Ring Austin, TX 78746 and it aimed to teach young children how to play basketball through youth clinics.
They also provided grants to churches, organizations that benefited children, and to animal rescue organizations. In 2011, when the foundation was launched, Chelsea Kilgore was very much involved in the management. As of today, the foundation has ceased to exist and the immediate cause of this was the fact that Chelsea and JJ had to leave Austin, Texas.
It is noteworthy to add that while married to JJ Redick and assisting with the management of his foundation, Chelsea Kilgore still worked as a Pilates instructor.
JJ Redick Is Very Open About Chelsea Kilgore's Support For Him
In an interview, JJ Redick mentioned that since Chelse came into his life, it has taken a positive turn. In his own words, she has stopped him from being a jerk. Both Chelsea and JJ Redick are Christians and according to JJ, their relationship has helped strengthen each other's commitment to the faith.
Redick has also revealed that his wife is almost like a single parent as she always has to be alone with the children. During the peak of the COVID-19 pandemic, Redick tweeted about the many milestones in his children's life he was missing while he was in the NBA bubble. He counts himself fortunate to have Chelsea who has constantly shown she is up for the challenge as she has oftentimes covered for him at the home front.
Chelsea Kilgore's Husband Has Retired From Playing Basketball
After 15 years of playing basketball for six different professional teams, JJ Redick announced his retirement in 2021 via his podcast The Old Man and The Three. During the announcement, he mentioned that it was time for him to move on to the next phase of his life and to be a dad.
He currently works as a sports analyst for ESPN and also manages his own podcast production company called ThreeFoudTwo Productions.
Chelsea Kilgore lives in Brooklyn, New York, with her now-retired husband together with their sons. Their house is a European-styled abode- which was what Chelsea wanted. It has a 2,600 square foot terrace and is very spacious. Most importantly, it is located close to where Chelsea Kilgore's twin sister lives.
Since JJ Rednick is retired from active basketball, Kilgore and the family may not be moving from New York any time soon.