As an actress, producer, and writer, Camelia Kath, has recorded some accomplishments. She is however most famous for her romantic relationship with some popular names in Hollywood. Kath previously dated and married the likes of the late rock singer, Terry Kath, as well as actor and TV star, Kiefer Sutherland. Those marriages produced kids but later ended due to one reason or the other. Kath remains grateful though as she now has two beautiful daughters who are making their own way in Hollywood. She has also bounced back romantically and is now married to English rock star – Jeff Lynne.
Profile Summary of Camelia Kath
Full name: Camelia Emily Ortiz Kath Lynne
Date of birth: 22nd of September 1953
Age: 69
Place of birth: Puerto Rico
Occupation: actress, producer, and writer
Spouses: Terry Kath (1974 – 1978), Kiefer Sutherland (1987 – 1990), and Jeff Lynne (2017 – date)
Children: Michelle Kath Sinclair and Sarah Sutherland
Grandchildren: Hamish and Quinn Sinclair
Camilla Kath Originally Hails From Puerto Rico
Before she became a popular name in Hollywood, Camelia Kath was a little unknown girl who was born on the 22nd day of September 1953 in Puerto Rico. Her original name at birth was camellia Emily Ortiz which is a reflection of her Latina origins. Kath most likely spent her formative years in Puerto Rico with a loving tight-knit family. She later relocated to California at some point and ended up obtaining her university degree. Camelia Kath completed her college education in the mid-70s and has since pursued a career in the showbiz industry.
Camelia Kath Has Appeared in Several Movies, Including the 1987 Thriller, The Killing Time
Camelia Kath scored her first role in the 1980 horror film, Terror on Tour. It revolves around a rock band that comes under suspicion for the murder of several prostitutes and she played a freebase chick. Camelia's next acting role came in the 1982 movie, Fake Out. Fake Out follows a gangster's girlfriend who enters the witness protection program while waiting to testify and Camelia is simply credited as voice #4 on the film.
In 1984, Camelia Kath portrayed a condo manager in one episode of the TV series, Buchanan High. Her next acting credit then came in the 1987 thriller/action movie, The Killing Time. The Killing Time is about a murderer who assumes the identity of a new deputy with the aim of pinning a separate murder on the sheriff. The film features several stars, including Kiefer Sutherland as the killer. Camelia herself played Laura Winslow, a lady who is tired of her abusive husband and hatches a plot with her lover to kill him.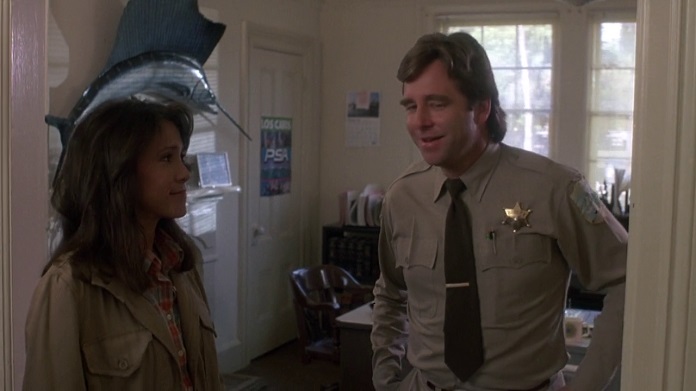 She is Also a Producer and Writer
Asides from acting, Camelia Kath has also tried her hands at several other aspects of movie-making, including production and writing. The Puerto Rican native is credited as a writer on one episode of the TV series, The Nanny, in 1999. She also served as an executive assistant on 10 episodes of the same series. The Nanny follows a cosmetics saleswoman who loses her job and is dumped by her boyfriend in quick succession. She thereafter finds work as a nanny for a rich English widower and ends up falling in love with him.
Camelia Kath has also produced a ten-minute short film, Roundabout (1999). In 2012, she showcased the diversity of her talent by working as a makeup artist on the TV movie documentary, Mr. Blue Sky: The Story of Jeff Lynne & ELO. The documentary revolves around her present husband's exploits with his band, ELO, and she helped out by doing the makeup of the cast members before shooting. This made her receive special thanks in the credits.
Camelia Kath has also appeared as herself in two TV documentaries namely Behind The Music (2000) and The Terry Kath Experience (2016). The Terry Kath Experience celebrates her late first husband's music career. It was showcased at several movie festivals with glowing reviews and has also been released on DVD, Blu-ray, Amazon, iTunes, and other streaming platforms. In a similar vein, Behind the Music is a TV series documentary covering the lives and careers of several artists. Camelia Kath was featured in one episode.
Camelia Kath's Life With Her First Husband – the  Famed Vocalist and Guitarist, Terry Alan Kath
Camelia Kath owes a good deal of her fame to the several prominent personalities she has married over the years and the first one amongst them is legendary guitarist and vocalist, Terry Kath. Originally from Chicago, Terry began playing instruments as a child and by his 20s, was playing for several bands. He eventually decided to master the guitar and went on to form a band known as Chicago. The band featured several members, including Robert Lamm, Peter Cetera, Danny Seraphine, and Walt Parazaider Etc.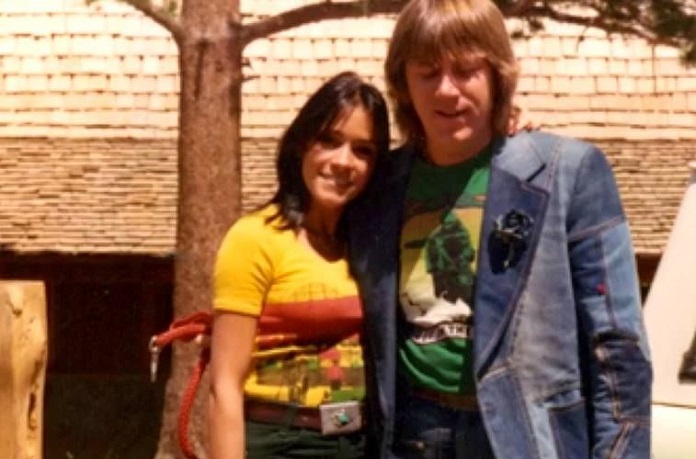 Chicago reigned supreme as one of the standout bands of the 70s with several albums to their credit. Thanks to Terry's standout guitar work, as well as soulful vocal performance, the band came to epitomize the Chicago area's progressive jazz-rock sound. They dropped not less than 13 albums, including The Chicago Transit Authority and Chicago at the Carnegie Hall. These albums yielded several hit songs and Terry was hailed by greats such as Jimi Hendrix.
Terry, Camelia, and friends having some good times. #Terrykath #Documentary #Chicagoband #Legend #Music #Film #Rock pic.twitter.com/S2u6RpMl82

— Terry Kath (@terrykathguitar) August 13, 2016
Their Marriage Lasted Until Terry Fatally Shot Himself By Accident in 1978
Camelia Kath and Terry Kath reportedly first met each other in the year 1972 in Chicago. They took a liking to each other and began dating without further ado. The couple dated for the next two years during which Camelia got acquainted with Terry's parents. They later got married in 1974. The marriage between Camelia and Terry lasted for a total of four years during which they welcomed a daughter named Michelle in May 1976. The couple was well off, thanks to Terry's career but they still had to deal with his busy touring schedule, as well as drug use. Despite these issues, Camelia stuck by Terry's side.
She had great hopes for the future but all that ended on the 23rd of January 1978 when Terry accidentally shot himself dead. Some have speculated that he was suicidal but this is not true. The late rock star loved target shooting and during one of such occasions, a friend warned him to be careful. He informed his friend that the magazine was empty, assuming that this was so, and went ahead to prove the same by pointing the gun at his temple and pulling the trigger. It, unfortunately, turned out to be that the gun was loaded and Terry died on the spot. His death devastated his loved ones, including Camelia but they had no choice but to move on with their lives after his funeral.
Camelia Kath's Second Marriage Was With Actor and 24 Star, Kiefer Sutherland
Following the death of her first husband, Camelia Kath moved on as best she could. She focused on raising her daughter, Michelle. She also pursued her acting career and was soon rewarded with a role on The Killing Time, in 1986. It was in the course of filming that she met her second husband, Kiefer Sutherland. Kiefer Sutherland is a British-born Canadian actor who has featured in a host of movies such as The Three Musketeers, A Time To Kill, The Bay Boy, Stand By Me, The Lost Boys, Young Guns, Flatliners, A Few Good Men, and Pompeii.
He has also appeared in several TV series and the most notable amongst them is the Fox drama series, 24. Sutherland received several awards for his performance, including one Emmy, one Golden Globe, and two Screen Actors Guild Awards. His other career accolades include the Lifetime Achievement Award at the Zurich Film Festival.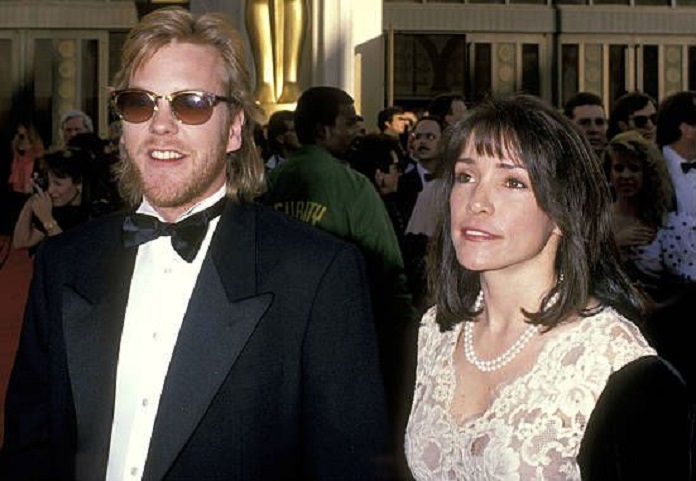 Their Marriage Lasted For Two Years and They Divorced In 1990
Camelia Kath and Kiefer Sutherland first met each other while co-starring in the movie, The Killing Time, in 1986. They hit it off and by the time the movie premiered in 1987, they were a couple. They also got married that same year and settled down in Los Angeles. Kiefer Sutherland proved to be a doting stepfather to Camelia's daughter, Michelle, and the entire family got along quite well. They enjoyed a good period of marital bliss and by 1988, they welcomed a daughter named Sarah.
Sarah's birth was predictably a thing of joy for not only her parents but her older half-sister and they all basked in this for quite a while. Things however turned awry as Sutherland and Camelia experienced some issues in their marriage. They tried to sort them out as best as they could but they didn't succeed and by 1990, they filed for divorce. The divorce was quite amicable and took no time to sort out. Camelia got custody of the little Sarah and largely raised her while her dad was busy with his work.
Camelia Kath is Now Married to English Rock Star and ELO Frontman, Jeff Lynne
Camelia Kath presently lives in Los Angeles with her current husband, the English singer, and songwriter, Jeff Lynne. Originally from Birmingham, England, Jeff Lynne started playing instruments as a child and formed his first band, The Rockin' Hellcats, in his teenage years. He went through several more bands as he grew up before eventually co-founding the rock band, Electric Light Orchestra (ELO) in 1970. ELO remains in existence to date and Jeff Lynne is responsible for most of their hit tracks which embody his sonic majesty. They include 10538 Overture, Roll over Beethoven, Evil Woman, Livin' Thing, Xanadu, Telephone Line, Can't Get It Out Of My Head, Strange Magic, Do Ya, Turn To Stone.
Lynne has also produced hit tracks for the likes of Paul McCartney (Flaming Pie), and Bryan Adam (Get Up!). He has received several awards, including an honorary Ph.D. from Birmingham City University and three Ivor Novello Awards (a prestigious British award usually given in the areas of songwriting and composing).
They Began Dating in 2008 and Got Married in 2017
Camelia Kath and Jeff Lynne have been very hush-hush about their romance and as such, it is difficult to tell how they met. It is however known that they started going steady in 2008. The couple has largely kept their relationship out of the spotlight, although they have been spotted at several events. They attended the Nordoff Robbins 02 Silver Chef Awards in London in April 2016 as Lynne was honored with the Icon Award. Lynne also joined Camelia on the red carpet in 2017 during the premiere of the documentary about her late husband – The Terry Kath Experience.
Camelia and Lynne remain together to date and sources have it that they formalized their vows on the 19th of September 2017. The couple makes their home in Los Angeles where Lynne has multiple houses. One of them is a sprawling estate overlooking Beverly Hills. In March 2012, they purchased an estate in the Brentwood area for $10 million. The house measures 3,400 square feet and has California ranch-style heritage. Other features are four bedrooms, four bathrooms, a built-in BBQ/outdoor kitchen, a two-car garage, and medium-grade stainless kitchen appliances.
The union marks the third marriage for Camelia, same with her husband, Lynne. The rock star's first marriage was to a lady named Rosemary McGrady in 1972. They were married for five years and divorced in 1977. Lynne's second marriage was to Sandi Kapelson in 1979. It produced two daughters and also ended up in divorce as well.
Camelia Kath's First Daughter, Michelle Kath, is a Hollywood Producer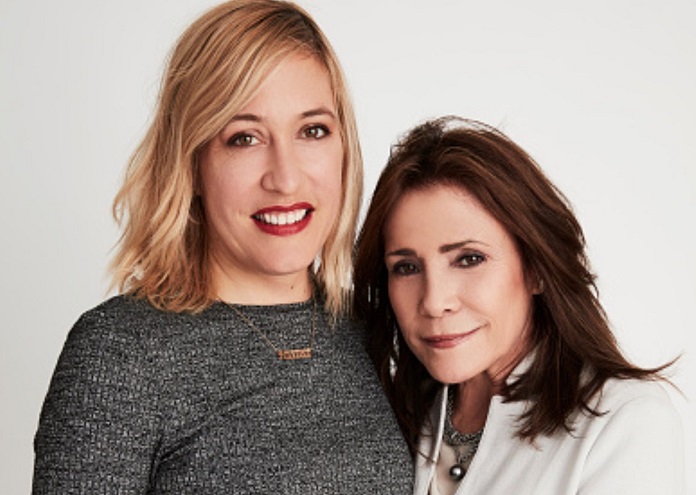 Camelia Kath and Jeff Lynne do not have any children together but the actress does have two daughters from her two previous marriages and the first is Michelle Ortiz Kath Sinclair. Michelle was born on the 19th of May 1976 in Los Angeles, California, and her father was the late Terry Kath. Michelle was about two years old when her father died and she only grew up with random memories of him. She however lucked out as her stepfather, Kiefer Sutherland, proved to be a good one.
Michelle is all grown up now and despite the fact that her mom and Kiefer are divorced, she still maintains a strong relationship with him. She interned on some of his movie sets while she was growing up and she has now utilized those skills to produce a documentary about her biological dad. The documentary, The Terry Kath Experience, was born out of Michelle's frustration that most people overlooked her father's greatness. She, therefore, set out to remedy that with great results. The Terry Kath Experience was shown at several movie festivals, including the 2016 Toronto International Film Festival, and received good reviews.
Michelle is married to Scottish actor, Adam Sinclair. Sinclair has appeared in several movies and TV series, including Mile High, 24: Live Another Day and To End All Wars. Michelle first met Adam when he featured in the same movie as her stepfather, To End All Wars, in 2001. They began dating and tied the knot on the 6th of May 2004. The couple remains together to date and has two sons namely Hamish and Robert Quinn. Camelia is a doting grandparent to both boys. Another doting grandparent they have is their mom's stepdad, Kiefer Sutherland. He often hangs out with them and has described them as the great pleasures of his life.
Her Second Daughter, Sarah Sutherland, is an Actress
Camelia Kath's second child is her daughter, Sarah Sutherland. Sarah was born on the 18th of February 1998 in Los Angeles, California. Her father is Camelia's second husband, Kiefer Sutherland. Sarah's parents divorced when she was about two years old and she was majorly raised by her mom while her father was absent as a result of his busy schedule. This strained their relationship but they eventually reconciled when she was about 15 years old. Sarah studied at the Tisch School of Arts and is now an actress. She has featured in several TV series over the years but her most popular work is on the HBO political satirical series, Veep.
Veep follows a fictional U.S. vice president, Selina Meyer, trying to create a legacy amidst a web of daily political intrigues. The series featured Julia Louis Dreyfus as Selina Meyer while Sarah portrayed her estranged daughter named Catherine Meyer. She contributed to the success of the show which won several awards, including the SAG Awards for outstanding performance by an ensemble in a comedy series. Sarah's parents are proud of her, especially because of the fact that she has carved out her career by herself. Rather than depending on her father's influence, she is determined to make her own path and has even turned down movie roles from her dad.