Braylon Howard is the eldest son of Dwight Howard, the popular basketball player and one-time NBA champion. His mother is Royce Reed, a dance and cheer coach, author, and reality TV star. Braylon Howard's parents were never married, and they split shortly after he was born.
This set the tone for hostile co-parenting, which has seen the duo go to court on several occasions. They have fought over custody and accused each other of being bad parents. All these seem to have had a negative effect on Braylon Howard as he was caught up in allegations of inappropriate sexual conduct in March 2022.
Summary of Braylon Howard's Bio
Full name: Braylon Joshua Robert Howard
Nickname: Braylon Howard
Gender: Male
Date of birth: 18th of November 2007
Braylon Howard's Age: 14 years old
Ethnicity: African American
Nationality: American
Zodiac Sign: Scorpios
Religion: Christianity
Braylon Howard Parents: Dwight Howard and Royce Reed
Siblings: four half-siblings, namely Jayde, Layla, David, and Dwight III
Braylon Howard's Height in Inches: 4 feet 10
Braylon Howard's Height in Centimetres: 147
Braylon Howard's Net worth: $100k
Famous for: Dwight Howard's son
How Old is Braylon Howard?
Braylon Howard is 14 years old as he was born on the 18th of November 2007 in Orange County, Florida. He has American nationality and African American ethnicity. Braylon Howard is the first son and first child born to Dwight Howard, the legendary basketball player.
Dwight Howard was drafted into the NBA in 2004 and remains active to date. He has played for sides such as the L.A. Lakers, the Houston Rockets, The Atlanta Hawks, and The Charlotte Hornets. He has set several records as a center.
He has also received many accolades, including NBA All-Star (8x), All-NBA First Team (5x), NBA Rebounding Leader (5x), and NBA Blocks Leader (2x). The peak of Dwight Howard's career undoubtedly came in 2020 when he won the NBA championship with the L.A. Lakers.
Who is Braylon Howard's Mother?
Braylon Howard's mother is Royce Reed, a cheer and dance coach, author, actress, and reality TV star. Reed first made her name as a cheerleader and dancer for professional NBA sides such as the Orlando Magic and Miami Heat. After that, she became a reality TV star by featuring on four seasons of Basketball Wives from 2010 to 2013.
Royce Reed now dedicates her time to mentoring other cheer and dance hopefuls. She is also an actress and has made appearances in a handful of movies, namely the 2018 action drama First Lady and the 2021 thriller Call Time.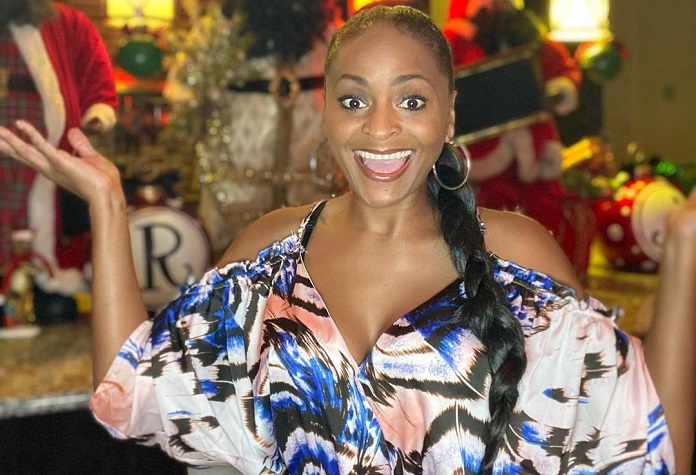 Braylon Howard's parents Were Never Married and Broke up Shortly after His Death
Dwight Howard and Royce Reed first met each other around 2005/2006. At that time, Howard was playing for the Orlando Magic while Reed was one of their star cheerleaders. They got talking and, at some point, began dating. The romance progressed smoothly, and Reed became pregnant with Braylon in early 2007.
It seems her pregnancy caused some friction between her and Howard, as they broke up even before Braylon was born. Braylon was later born in November 2007, and Royce Reed subsequently instituted a paternity suit against Dwight Howard in Orange County, Florida, in early 2008. In the lawsuit, she asked for child support following Florida guidelines.
She also asked for a provision of upward adjustment. Dwight Howard had no choice but to respond to the paternity suit. He accepted paternity, and he and Reed reached a paternity agreement. The agreement contained terms on custody, visitation, and child support. Reed also agreed not to mention Dwight Howard's name in public.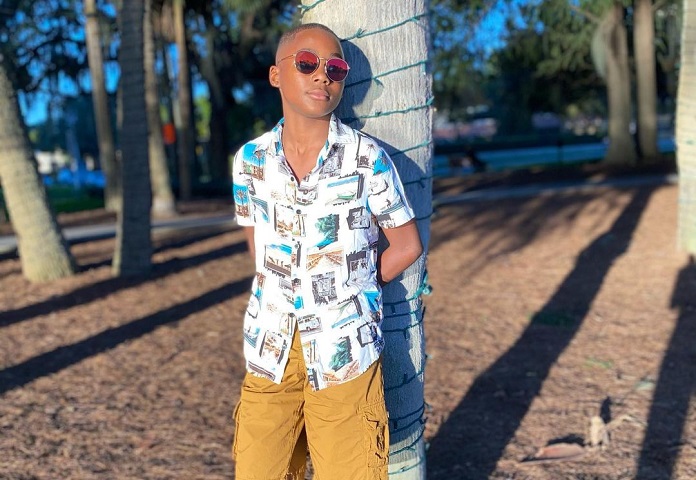 The Erstwhile Couple Has Since Squabbled over Custody and Accused Each Other of Bad Parenting
As per the terms of the paternity agreement, Braylon Howard spent the first few years of his life living in Florida with his mom. His dad tried to maintain an active presence in his life, and things proceeded smoothly for some time. However, the situation between his parents turned sour when he was two years old.
His mom had joined the cast of Basketball Wives and often talked about his dad in clear disobedience to their paternity agreement. This made his dad sue his mom, and he was awarded half a million dollars. His dad also went ahead to institute an action for custody. His mom did not take this lying low, and in 2014, she reported his dad to the authorities.
She alleged that his dad had been physically violent towards him. His dad accepted the accusation but maintained that he was only trying to discipline him. The authorities in Florida and Georgia nevertheless investigated this but later concluded that there was no wrongdoing.
These early legal disputes have set the tone for the kind of hostile co-parenting that Braylon Howard has received. His father has accused his mom of being a bad parent by having him celebrate his birthday party at a hooters outlet. His mom has also accused his dad of being a bad parent.
This has affected Braylon Howard Over the Years, and He has Accused his Dad of Neglecting Him
Braylon Howard has largely lived with his mom over the years, while his dad has made an effort to maintain an active presence in his life. However, things are complicated by the hostile relationship between his mom and his dad, and as such, he and his dad don't often get together.
Though his dad makes an effort to eulogize him on his birthday and other occasions, it is not nearly enough, and in 2020, he called him out on Instagram for being an absentee dad. Braylon alleged that he only saw his dad sparingly and accused his dad of not trying hard to do stuff with them. He then went on to state that he hated his dad. Dwight Howard was disappointed by this outburst but pledged to sort out the issues privately.
Dwight Howard son speaks out after being neglected 😣 pic.twitter.com/kkR0UXRJzf

— soseriuzradio (@soseriuzradio) October 25, 2020
What did Braylon Howard do?
Braylon Howard has a history of engaging in inappropriate sexual conduct with boys that are younger than him. This came to light in March 2022, and the report indicated that anger triggers Braylon into acting out sexually. For instance, on one occasion, when his mom's boyfriend's son annoyed him, he coerced the boy into touching his genitals.
The boy reported what had happened to an adult, and the authorities were involved. Braylon was asked to see a sexual treatment counselor, which he did. His mom was also asked not to allow him to stay alone with boys younger than him without adult supervision.
Braylon Howard abided by these rules for some time, but he ended up breaking one, the rule that required him not to stay alone with little boys, in March 2022. He later informed his therapist, and his therapist alerted the authorities.
Braylon Howard's Charges
Braylon Howard escaped criminal charges in March 2022 as he did not engage in any further sexual misconduct. He only broke the rule requiring him not to be alone with a boy two years younger than him without adult supervision, and it was his mother that was deemed to have violated that rule.
She was responsible for providing that adult supervision, and she did not provide it. She was thus charged by the authorities. Braylon Howard's mother was charged with a third-degree felony – child neglect, and she pled not guilty.
She also assembled a legal team to get her off the charges. Throughout the whole scandal, Dwight Howard did not speak publicly about it. The NBA player is focused on getting his son the needed help privately.
What is Braylon Howard's Height?
Braylon Howard is 4 feet 10 inches or 1.47m tall. He has a slim frame like any other healthy teenager out there, but he is a little bit shorter than the average 14-year-old out there, and there is a possibility that he may never reach his father's height which is 6 feet 10 inches (2.08m).
The young chap is not bothered by this and is busy with his life in Florida. He attends the elite private prep school Montverde Academy and has friends like any other teen. Braylon Howard previously had an Instagram account monitored by his mom, but it seems that it has been shut down. The young boy doesn't have any social media accounts now, at least not under his known name.