Bianca Nygård is a Canadian entrepreneur, businesswoman, and philanthropist. She is also famous as the daughter of Peter Nygård, the now-disgraced fashion mogul.
Peter Nygård grew a small Winnipeg clothing company into a global brand worth hundreds of millions of dollars. He incorporated Bianca, as well as his other children, in the running of his fashion empire. He also named one of his clothing brands after her. The whole family had a wonderful dynamic but it came crumbling after Peter Nygård was hit with a wave of sexual assault, rape, sex trafficking, and sex ring accusations. He is set to face criminal charges in the United States and all Bianca can do is move on with her life as best as possible.
Summary of Bianca Nygård's Bio
Full name: Bianca Nygård
Gender: Female
Date of birth: 1966
Bianca Nygård's Age: 56
Ethnicity: Caucasian
Nationality: American
Sexual Orientation: straight
Religion: Christianity
Marital Status: married
Bianca Nygård's Husband: Ryan Murphy
Bianca Nygård's Children: one daughter
Bianca Nygård's Parents: Peter Nygård and Patricia Bickle
Siblings: Alia Bickle, Kai Bickle, Mika Nygård, Jessar Nygård, Scarlet Nygård, Xar Nygård, Trey Peele
Bianca Nygård's Height in Inches: 5 feet 8
Bianca Nygård's Height in Centimetres: 173
Bianca Nygård's Weight: 60 kg
Body measurements in inches: 34-24-34
Body measurements in centimeters: 86-60-84
Bianca Nygård's Net worth: $5 million
Famous for: Peter Nygård's daughter
Bianca Nygård's Instagram: @bahamabianca
Bianca is the Daughter of Peter Nygård, The Disgraced Fashion Mogul
Bianca Nygård was born in the year 1966 in Winnipeg, Canada. Her nationality is Canadian while her ethnicity is Caucasian. Bianca is one of ten children born to disgraced fashion mogul, Peter Nygård. Peter Nygård is originally from Finland but migrated to Canada at the age of 12. He obtained a college education in the U.S. before investing $8,000 in a struggling small women's clothing company in Winnipeg in 1967.
Peter Nygård grew the company into an international brand worth half a billion. They operated about 170 shops in North America and their brand was additionally carried by not less than 6,000 departmental stores. The Nygård Company became one of the most thriving suppliers of leisure and sportswear in North America. All this made Peter Nygård one of the richest and most respected men in Canada and he lived a lavish life for several years.
His sand castle however came crumbling down in 2019 when over 50 women variously accused him of sexual assault, rape, sex trafficking, etc. Some of the victims were underaged when it happened and it effectively ruined him. His company has gone into bankruptcy and he is set to be extradited to the U.S. to answer for his crimes.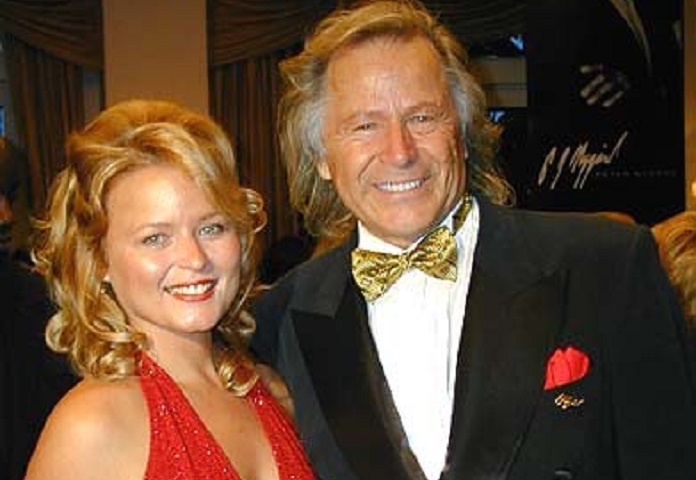 Who is Bianca Nygårdard's Mother?
Bianca Nygård's mother is Patricia Bickle. Bickle is Canadian and has Caucasian ethnicity. She and Peter Nygård began dating around the 50s and 60s. Their relationship lasted for a good period of time before they broke up in the 70s. Although they never got married, they nevertheless had three children. One of those children is Bianca Nygård who was born in 1966. At the time that Bianca was born, her dad was about to start his fashion company.
It, therefore, meant that by the time she had grown up a bit, the family could afford to live comfortably. Things got even better as she grew older. Nygård clothing became a very successful international brand and the family became one of the wealthiest and most renowned in Canada. This of course reflected in their lifestyle. Bianca Nygård got to attend the best of schools at home and abroad. She also got to live an envious lifestyle, jet setting to various cities in the world where her father owned properties such as Toronto, Montreal, Hong Kong, New York, etc.
Bianca Nygård also got to hang out at choice vacation spots, including the lavish luxury resort that her father set up in the Bahamas. Known as the Nygård Cay, the resort covered 4.5 acres and featured a casino and a disco hut. It also boasted the world's largest sauna, fake volcanoes, a flock of peacocks, etc.
The Nygård Cay regularly attracted celebrities, including the likes of Prince Andrew and Robert De Niro, and Bianca Nygård got to rub shoulders with them. Despite this, she remained focused. She completed her studies and went to work for her dad's company.
What Does Bianca Nygård Do For a Living?
Bianca Nygård is a businesswoman and entrepreneur. She spent several years working for her dad's apparel company and helped grow the brand by bringing her own innovative ideas to bear. She also helped the executive team stem troubles that may have come the company's way. Bianca Nygård also served as the General Manager of her dad's luxury resort, the Nygård Cay, and was responsible for ensuring that it remained in good shape.
The lady certainly had a busy time managing her dad's various business concerns but she significantly cut ties with him following the numerous sexual assault allegations that were leveled against him. Those same criminal allegations have even bankrupted the apparel company where she previously worked while the Nygård Cay now lays in ruins.
Bianca Nygård is now weaving a new career path for herself away from the Nygård brand and you can trust that her new ventures would be successful, given the wealth of experience she previously garnered.
Bianca Nygård Shares a Daughter With Husband, Ryan Murray
Bianca Nygård is married to a fellow Canadian named Ryan Murray. There is a paucity of details about her husband. It is also not known when they tied the knot but they reportedly have one daughter. Bianca Nygård and her husband have a rock-solid union and there is no doubt that he has supported her through the horrors of her father's criminal charges.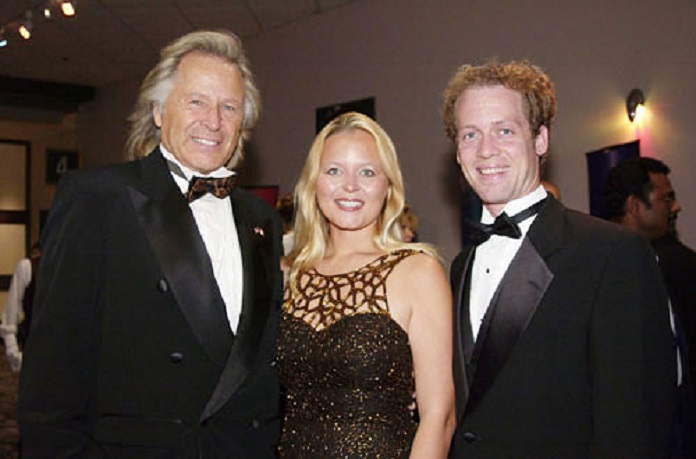 She Splits Her Time Between Canada and the Bahamas
Bianca Nygård now splits her time between Canada and the Bahamas. The young lady developed strong ties to the Bahamas during the times that she visited her father's resort and she now refers to herself as a Bahamian patriot. She has wholeheartedly immersed herself in their traditions and is involved in various social, cultural, and charitable activities.
Bianca Nygård regularly helps the less privileged in the Bahamas. She is also attuned to aspects of Bahamian culture such as the Rastafarian lifestyle and Junkanoo, a street parade with music, dance, and costumes. This has endeared her to many locals and in 2013, she was given the award of woman philanthropist of Bahamas. The citation described Bianca Nygård as a woman of elegance and a strong personality for justice and peace amongst all people. They also described her as talented, intellectual, elegant, etc.
Bianca Nygård Has a Total of Nine Siblings
Bianca Nygård has a total of nine siblings. They include her two siblings of full blood, a brother named Kai and a sister named Alia. She additionally has seven half-siblings from her father's past relationship with about seven other women.
Some of her half-siblings include Mika Nygård, Jessar Nygård, Scarlet Nygård, Xar Nygård, Trey Peele etc. Bianca is close to her siblings and maintains close relations with them. The whole family has banded together to weather the issue of their father's scandal.