Yung Baby Tate's parents are her mother, Dionne Farris, who earns a living as a singer, actress, and music producer, and her father, David Ryan Harris – a known songwriter and singer.
David and Dionne were not married at the time they had Tate; the duo only dated for a short while which produced a child. With that said, Tate grew up under the watch of her mother, and David had little or no impute on her life. While Dionne has remained unmarried to date, David went on to get married and has other children apart from Tate.
Meet Yung Baby Tate's Parents
Right from the moment Yung Baby Tate began grabbing attention on the music scene, fans have been curious to know the identities of her parents. Before long, it came to the fore that singer, music producer, and actress Dionne Farris gave birth to the young talent on the 13th of May 1996. She had Baby Tate from her relationship with singer and songwriter David Ryan Harris.
It goes without saying that Take got her musical talent from both sides of her family; her parents were already neck-deep in the music industry before she came into the world. They are said to be Christians, and Tate's mum raised the young musician in the Christian faith.
Who is Yung Baby Tate's Mother?
As earlier mentioned, Yung Baby Tate's mom is Dionne Farris. Born in Plainfield, New Jersey, on the 4th of December 1969, Dionne is the daughter of Richard Farris (father) and Larraine Wall (mother). Both of her parents were into music which influenced them to name their daughter after Dionne Warwick, whom they consider their favorite singer.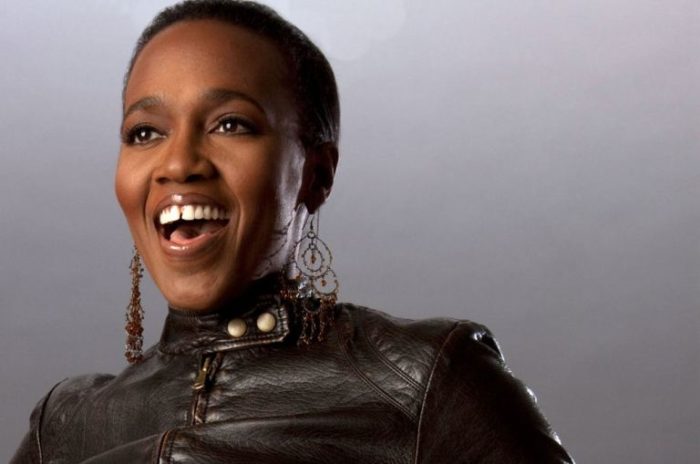 It would appear that her parent's marriage was short-lived as it was reported that Dionne grew up under the watch of her mother, who single-handily raised her in Bordentown, New Jersey. It was through her mother's part of the family that Dionne was introduced to the musical acts that later shaped and influenced the music superstar.
As a growing child, she was very fond of Diana Ross, and one of her fond childhood memories was when she attended Diana's concert and was kissed by the music legend, thanks to her uncle who lifted her onstage. She started going to Irene Parker Dance Studio, Hamilton Township, New Jersey, at the age of three to take her first dance lessons majoring in ballet, tap, rap, toe, and Jaz.
But at the age of 13, she channeled her interest into singing. Baby Taqte's mom is an alum of Bordentown Regional High School, where she graduated in 1987 before moving on to Mercer County Community College to earn a major in photography.
Today, Yung Baby Tate's mother is credited as jazz, pop, R&b, soul, pop rock, and alternative hip hop singer who doubles as a music producer cum actress. She has several albums and singles to her credit. A Grammy Award nominee, Dionne has recorded five albums, one mixtape, six singles, and five soundtracks.
Baby Tate's Father Goes by the Name, David Ryan Harris
The father of Yung Baby Tate has been accurately identified as David Ryan Harris. Born on the 19th of April 1968, in Evanston, Illinois, David is an American by nationality and ethnicity wise, and he is Afro-American.
The names of his parents have never been mentioned in public, but it has been established that David is not an only child. He relocated from Illinois to Atlanta at a very young age.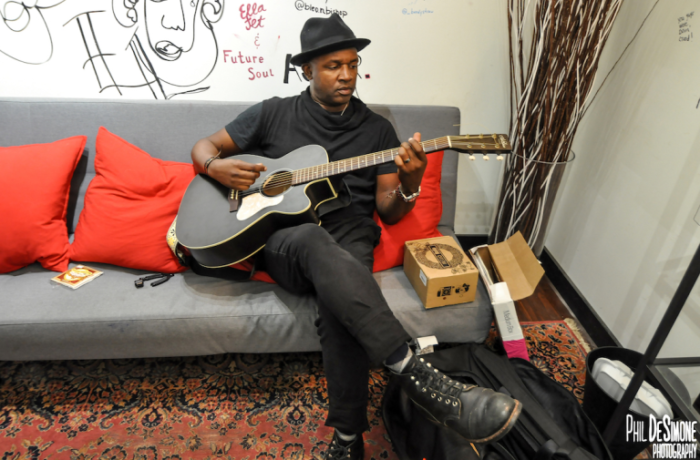 His earliest academic history is not captured, but the records said he is an alum of Lakeside High School. Also, his higher educational journey is another grey area in his life.
Career-wise, Baby Tate's father is acclaimed as a vocalist and songwriter and is based in Los Angeles, LA. He has dropped several albums, including, Lightyears, Songs for Other People, The Bittersweet, Follow for Now, Soulstice, David Ryan Harris, and Atlanta.
David Ryan Harris has worked with several music groups, such as Brand New Immortals, which he joined in 2000 and left two years later in 2002. He became part of Follow for Now for a while before joining Nick Jonas & the Administration in 2009. However, he left before the year ran out.
David is still active in the music industry to date and is still writing and performing songs. Distinct from Baby Tate's mother, her father has been married, and apart from Tate, he has four other children – Miles, Life, River, and Truman Harris – all boys.
Baby Tate's Parent's Relationship Before When She was Born
Internet searches have not revealed any marriage history for Yung Baby Tate's mother, Dionne Farris. This has led many to conclude that the music superstar has never tied the nuptial knot with any man.
The little info available on her relationship history revealed that the mother of one was an item with Donald' Rasa Don' Jones – a member of the music band known as Development. The duo stayed together for a while before calling it quits with their relationship.
That said, Dionne Farris' next hookup was with David Ryan Harris. The public was not intimated about how they conducted their relationship nor how long it lasted. However, they were together long enough to produce one child, Yung Baby Tate. In fact, a great deal of Dionne's dalliance with David has remained under the shade to date.
Baby Tate's Relationship with Her Parents
After the end of David and Dionne's relationship, Dionne was left holding the baby, and she takes the credit for making a fine musician out of Tate. Even the young musician has expressed gratitude to her mother for shaping her creativity and taste in music. In an interview session with XXL Magazine, Tate narrated how she was exposed to different genres of music at a young age by her mum.
Dionne made her listen to old-school artists like Gladys Knight, Anita Baker, Aretha Franklin, Marvin Gaye, and the likes, and all of these went into the makings of the Yung Baby Tate we know and love today.
Talking about her father, Tate had very little contact with him as a growing child. In fact, one wouldn't be so far from the truth to describe him as an absentee father. From what is obvious, Tate is closer to her mom than her dad.