Tom Brady has three sisters and their names are Maureen Brady, Nancy Brady, and Julie Brady. The Brady girls have become well-known to the media for their steadfast support of the retired legendary quarterback.
It is no surprise that people wish to learn more about Tom's upbringing and the sisters he grew up with. As is to be expected, not much is known about his sisters since they aren't really celebrities in the real sense of it. Nonetheless, here is all we could gather about Tom Brady's sisters, especially what their careers, families, and personal lives look like.
Maureen Brady is Tom Brady's Older Sister
Date Of Birth: Early 1970s
Age: Mid-Fifties
Occupation: Writer, Nurse, and Former Athlete
Maureen is the first child born to Galynn and Tom Brady Sr. She is Tom's oldest sister. Maureen was born on an unknown date in San Mateo, California. She is Caucasian and American. Her zodiac sign is unknown since her date of birth isn't publicly available.
She attended Hillsdale High School in California, and while there, she mostly participated in softball and soccer for four years. She received CaliHi's "Junior of the Year" award in 1990. In her penultimate year at high school, Maureen Brady was honored with the school's athlete of the year award. She obtained her high school diploma in 1991 with a 2.9 GPA—an indication that her education might have suffered a little due to her love for sports.
Maureen had several prestigious universities waiting to accept her as an athlete after high school. These included the Pacific, Arizona, and UC Berkeley. She chose Fresno State University as her alma mater out of them all. The outstanding softball program at the university was the primary factor in her decision to attend the institution. They also possessed top-of-the-line coaching facilities with experts like the illustrious Margie Wright.
Maureen was a Marketing major, but that didn't stop her from playing even after transferring to Fresno State University in the 1990s. She excelled as an athlete even more while a member of the "Fresno Bulldogs". In 1991, Maureen played in the Junior Olympic Games in Australia. Sadly, she did not continue in the sport. However, her legacy as a very skilled softball player still remains, especially in California.
In 1999, San Mateo County inducted her into its sports hall of fame to acknowledge her outstanding contribution to sports in California. She decided to become a nurse after graduating from college. It is still being determined whether she took another degree for this. Maureen is employed by a neighborhood health center in Bakersfield, California.
The ex-athlete also holds a position as a softball instructor. According to reports, she also serves as a writing instructor at NYU (New York University). She is also an author of children's books, including Foley, Gingers Fire, and Give Me Your Good Year.
Maureen Brady is a Mother To Two Daughters
Together with her ex-husband Brian Timmons, Maureen Brady birthed daughters Maya and Hannah. However, Maureen is now a single parent and no longer lives with her children's father. Her daughters use their mother's maiden surname as their last name. The family resides in Bakersfield, California.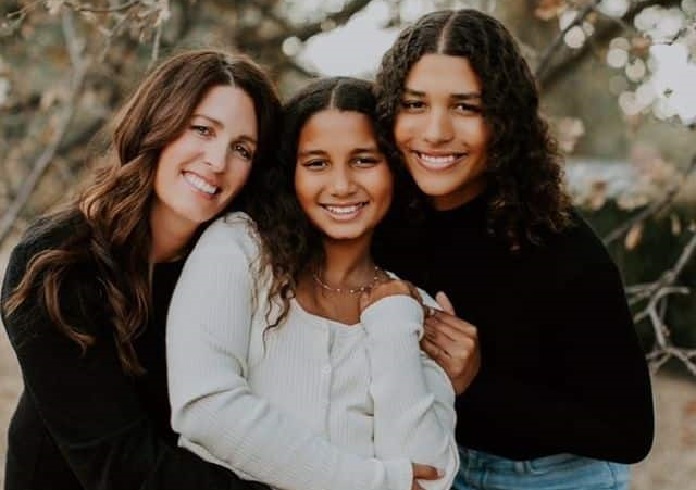 Since her divorce, not much has been revealed about her love life and recent relationships. Her daughters look up to Tom, their uncle, as a father figure. Despite being born into a well-known family, Maureen prefers to blend in and avoid the spotlight. It's interesting to see that her daughters share her love of sports.
Maya Brady played softball for her high school, Oaks Christian, which is located in Westlake Village, and was a finalist for the title of State Player of the Year in that sport. Maya went further to UCLA after graduating from high school in 2019 and is still very much in the game.
Tom Brady's Second Sister is Nancy Brady 
Date Of Birth: 1970s
Age: Late-Forties
Occupation: Public Health Advisor
Despite having a famous brother, Nancy Brady has managed to keep out of the limelight through the years. Contrary to her siblings, Nancy prefers to live a private life because she doesn't like the attention that comes with fame. As a result, there isn't much documentation about her in the public domain.
In the media, she is the least visible and the least heard. Still, it is no secret that Nancy played basketball and softball as a teenager. She holds a degree from Boston University and works as a technical advisor for public health.
Julie Brady is Tom Brady's Third Sister
Date of Birth: August 3rd, 1974
Age: 48 Years Old
Occupation: Technical Advisor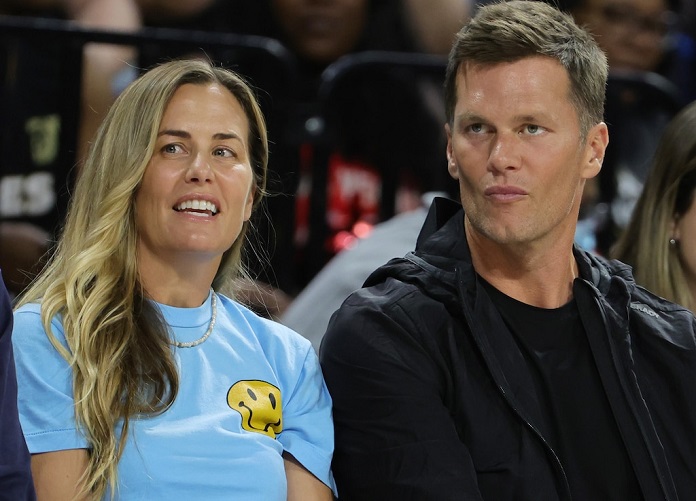 Julie, 48, the youngest of Tom's sisters, is frequently referred to as his "twin". It may interest you to discover that she is not exactly his twin. Despite having a three-year age difference, Tom and Julie share the same birthday, which is August 3.
Tom was born in 1977, while Julie was born in 1974. He keeps referring to her as his twin sister as a result. They do, however, share a close relationship. Julie's personal life is largely unknown. Still, it is known publicly that in 2012, she famously wed Kevin Youkilis, a former Boston Red Sox star.
All of Tom Brady's Siblings are Sports Lovers
Tom has won the Superbowl seven times and is undoubtedly one of the American football greats. What many don't know, however, is that a certain love for sports runs through his family, and his sisters were not excluded from it. Though not much is known about the youngest sisters, his eldest, Maureen, is quite known to the media.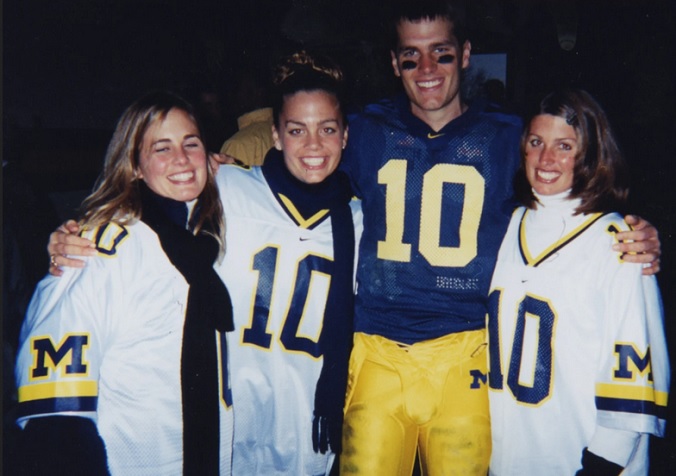 Maureen, the eldest and most athletically gifted of Brady's siblings, made her mark as a softball champion early. Nancy is the low-key sister, while Julia decided to make her mark in the health sector. Their parents, Tom Brady Sr. and Galynn wanted to raise well-rounded kids, so they took the time to teach all four kids a variety of interests and hobbies.
Tom and his sisters took guitar and piano lessons and attended art and dance classes. They had a cocktail of hobbies and talents by the time they were done with high school. Maureen, Nancy, and Julie received so much support from their parents, and although they aren't as famous as their only brother, none of them is unsuccessful.